Materials:
1/2 yard of three different color fabrics, cut into 2″ strips OR 1 jelly roll
1 yard of cream/white colored fabric, cut into 2″ strips
1 yard of backing fabric of your choice
1 yard of low-loft batting
1/2 yard of binding material (or use leftover strips of fabric)
Thread/Safety pins
Freezer paper
Tape
Diagram A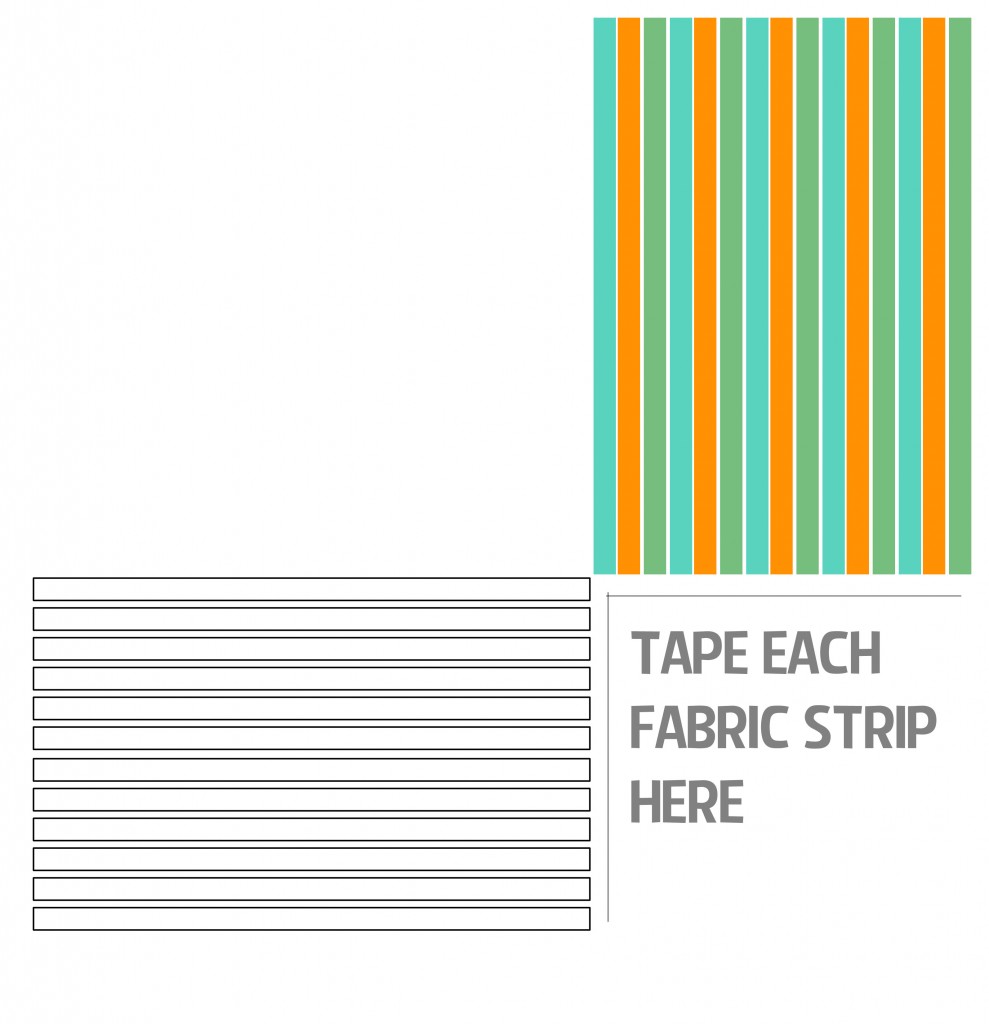 I drew this out so it would be clear in case you don't know how to weave. For the top, you'll want to cut approximately 15 or 16 strips for one side and 18-20 strips for the other.  For this quilt I cut one side from three fabrics (green, blue, orange) and the other in all cream.  The colored strips were cut 44″ and I think the cream was a little shorter, because I was using up scraps.  Make a grid (I did this on my kitchen table AKA my craft table) and let the strips hang over the sides) and tape down the strips like shown.
Pin It