Once you've woven the top, make sure it's all tightened up so that all the fabric is touching and there are no holes.
Then you will take freezer paper and lie it on the top, shiny side down. This top took two large pieces. I lay it over and ironed it on on the cotton setting with no steam. The freezer paper adhered to the fabric and kept it all together. Then I folded the top in half and put it out of the way.
Next I lay a yard of my backing fabric right side down on the table (or floor if you want). It's a good idea to tape it down, although I didn't because I was in a rush. You can follow my quilt basting tutorial here or keep reading.
After the backing fabric, you place a piece of batting that is same size or slightly smaller, and finally the woven top. Don't take the freezer paper off yet!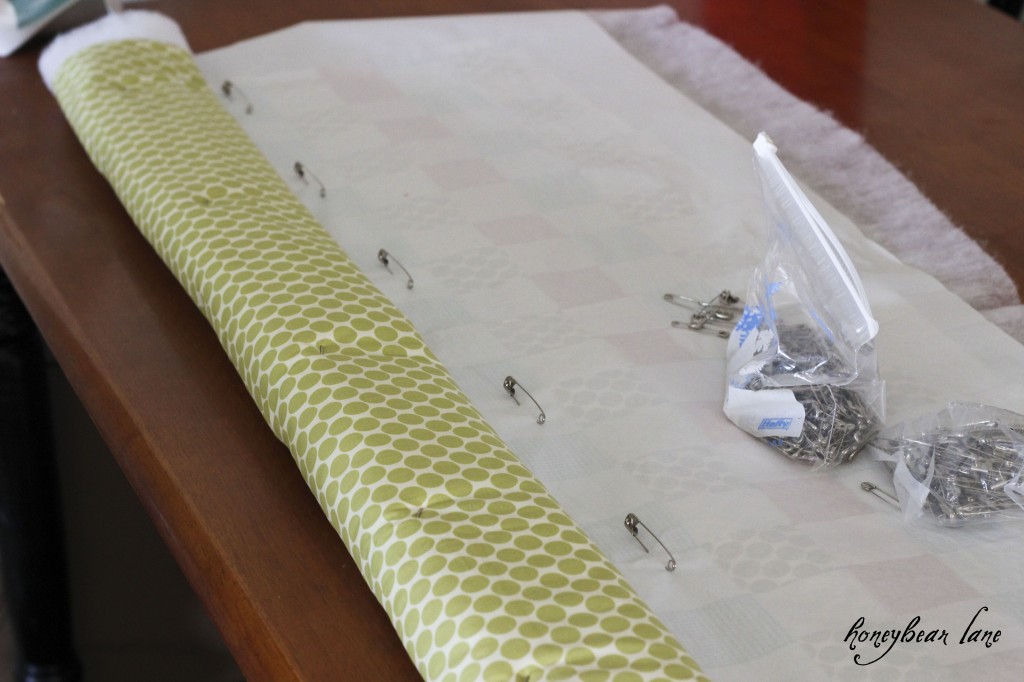 Pin It