To quilt, I just sewed about 1/4 inch from the edge of each strip. It makes a grid, which is quite delightful, I think.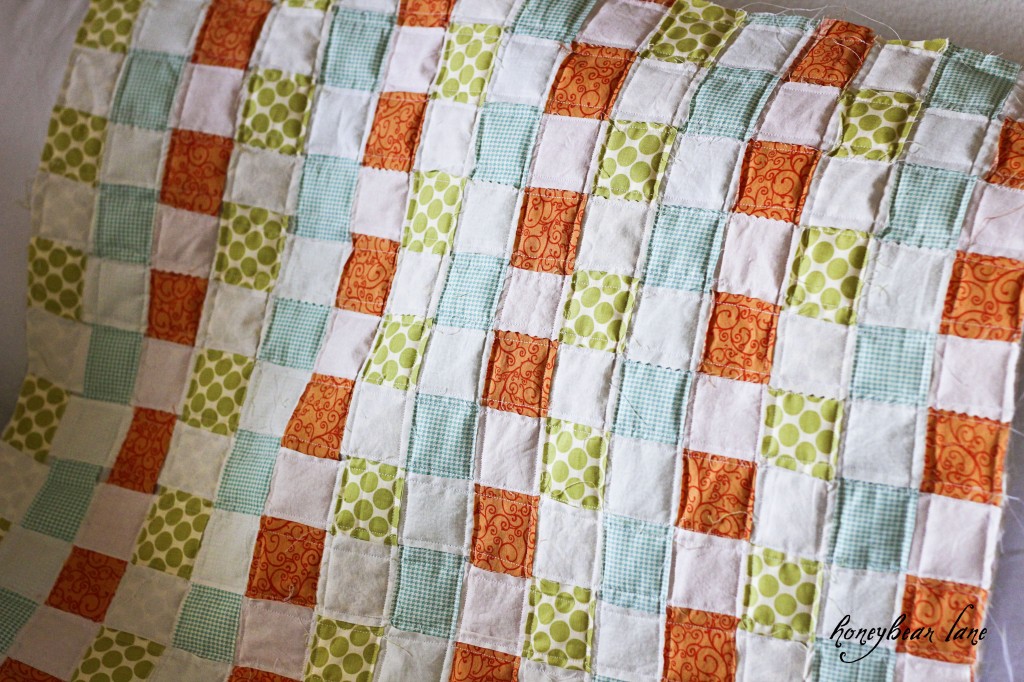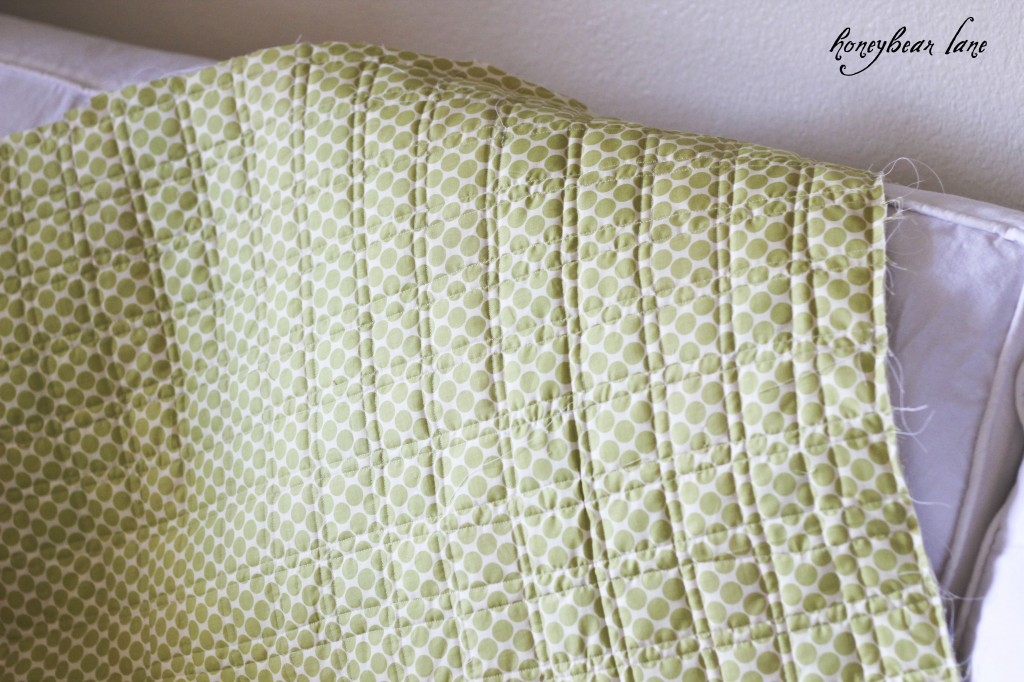 To finish the quilt, I used my perfect machine binding method. Then I threw it in the washer to get the ragged wrinkly quilt look. Yay!
This basketweave quilt pattern was a fun experiment and I'm really happy with how it turned out.  Try it sometime–especially if you can't even sew, just do the top and have a sewing friend do the quilting/binding part.  It's something to be proud of!
Pin It