Puff Quilt! This is the perfect gift for anyone. You can make it for a baby, a toddler, a kid, a teen, or an adult. Click
HERE for the pattern
or you can purchase it right over there —> on my sidebar.
(Thanks in advance by the way!)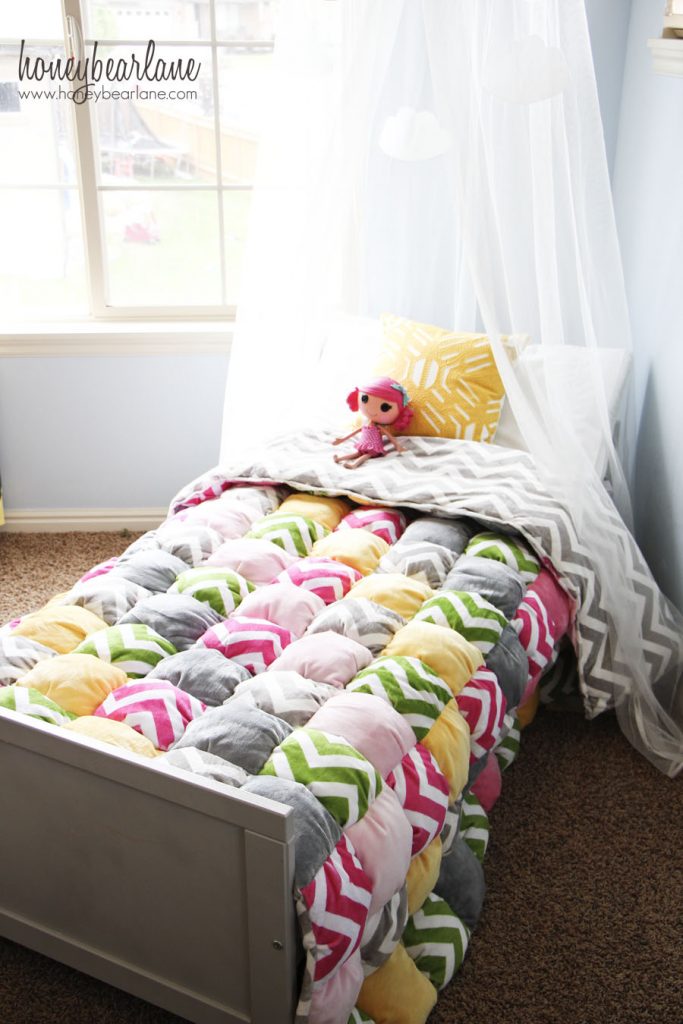 Of course you have to exponentially add time for the bigger the human. But my twin+ puff quilt pattern makes doing larger puff quilts much more manageable.
Get the pattern!
(or —-> here again)
Get a FREE DIY Home Project Planner!
And subscribe to the Honeybear Lane email list for all the latest news!