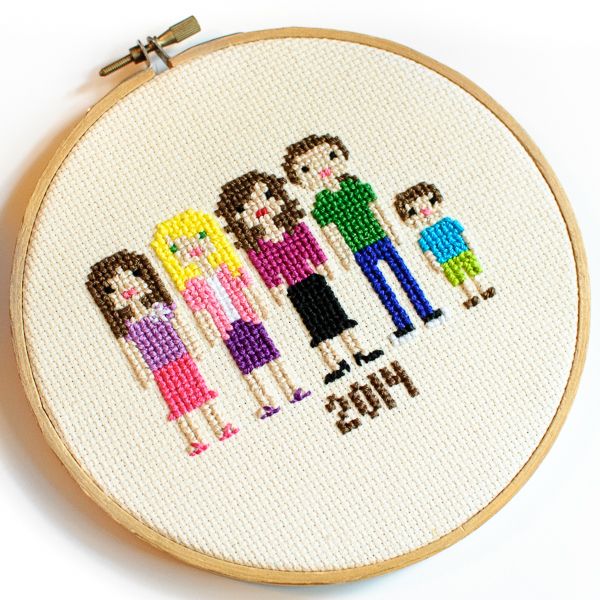 Seriously, this is just so, so adorable. I really love this gift idea–
a cross stitch family portrait.
It's simple, meaningful, and heartfelt. My late sister-in-law made one of these for our family before she passed away. And that's no small feat since there are 11 kids in my family!
Via Petals to Picots
Get a FREE DIY Home Project Planner!
And subscribe to the Honeybear Lane email list for all the latest news!