New Puff Quilt Pattern: 'Puffy Island'
Presenting my newest puff quilt pattern!  I call it Puffy Island because all the little puffs with the flat white sashing in between remind me of little desert islands in the ocean.  This puff quilt is a mixture of puffs and traditional flat quilting–the best of both worlds!  I chose a rainbow ombre scheme for this quilt because lets face it…it's super cute.  I've always loved the rainbow array of colors and I've got a few projects coming up that use that scheme as well.
 This quilt is actually pretty easy and comes together quickly.  The quilting itself isn't that difficult either, since it's just straight lines and I use a walking foot to complete that part.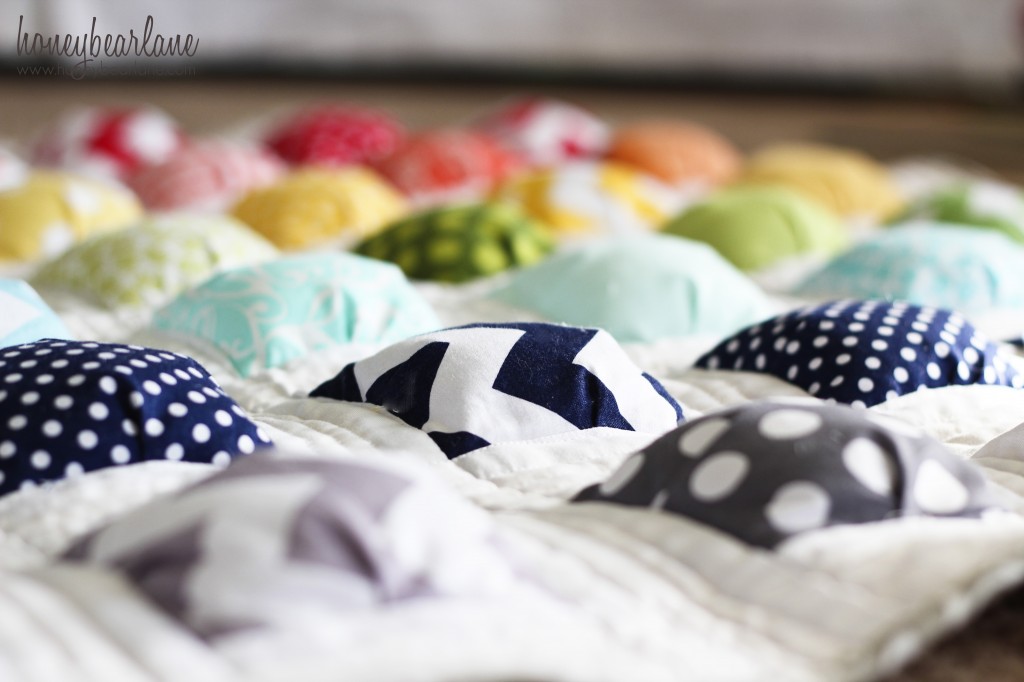 This quilt pattern is great for beginners and advanced alike. And I know that you will want to try it because you will be drawn to the colors…like a moth to a flame, hahaha!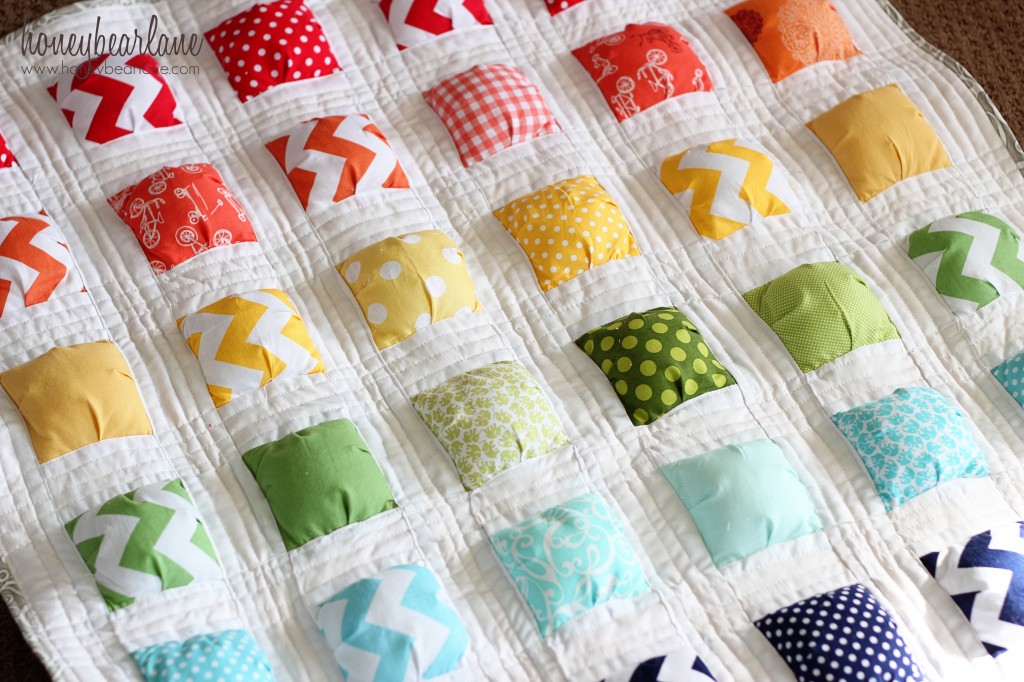 This quilt is a great scrap buster and is charm pack friendly. How cute would it be to do this pattern in all white puffs and colored sashing?? Oh man now I want to make another one.  The pattern includes 19 pages of full color pictures with 41 steps, like a tutorial.  And it includes calculations for making larger sizes.  Intimidated by the binding?  There are very detailed instructions on doing a binding.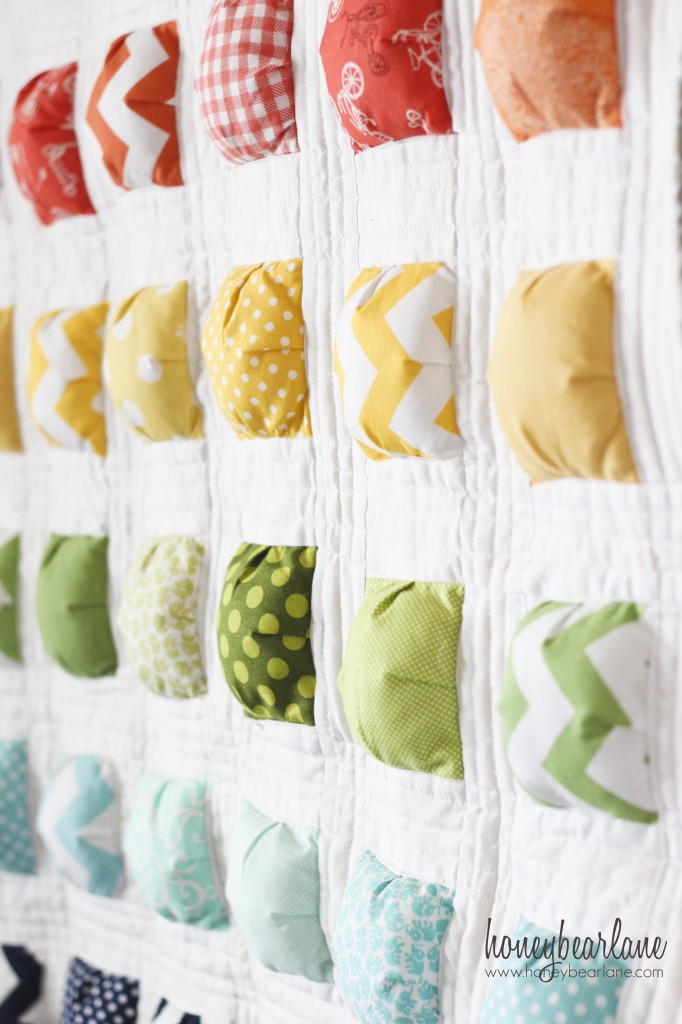 Sigh…oh man, I love this quilt. Do you want to make one? It's available for sale in my shop OR on my sidebar right over there –>
But if you want to try your luck, you can enter to win this giveaway! I'm giving away 10 patterns right here, right now! Enter the Rafflecopter below!