Easy 1 Hour Modern Lamp Makeover
Now that the basement is finished, I'm having all kinds of fun decorating it.  It's expensive to completely furnish a room from scratch, so we've reused a lot of things we already had.  I'm soooo close to showing you the family room, but my rug I ordered is delayed in transit (SO annoying!) and who knows when it will arrive.  We moved in some couches and other furniture I had, and I really wanted some lamps on the sofa table.  I had these two glass lamps which, with a little modern lamp makeover, were completely transformed and add just the right touch to this space!  And it was SO easy.  I love being able to save money and reuse items.
Here's the lamp when I started:
It's a basic glass lamp which I bought from IKEA in 2012 but they don't sell it anymore.  But you can find a cheap lamp like it on Amazon here 
I cleaned them off and then used a long piece of Frog Tape to wrap around the center of the base.  It's not straight, which was the point and definitely made it easier. I used an Exact-o knife to trim the tape so it's a nice clean edge where the tape meets. After the initial tape was on, I wrapped a grocery bag around the top of the lamp base (I removed the shade and bulb of course) and then taped it on, making sure nothing was exposed except the bottom half of the lamp.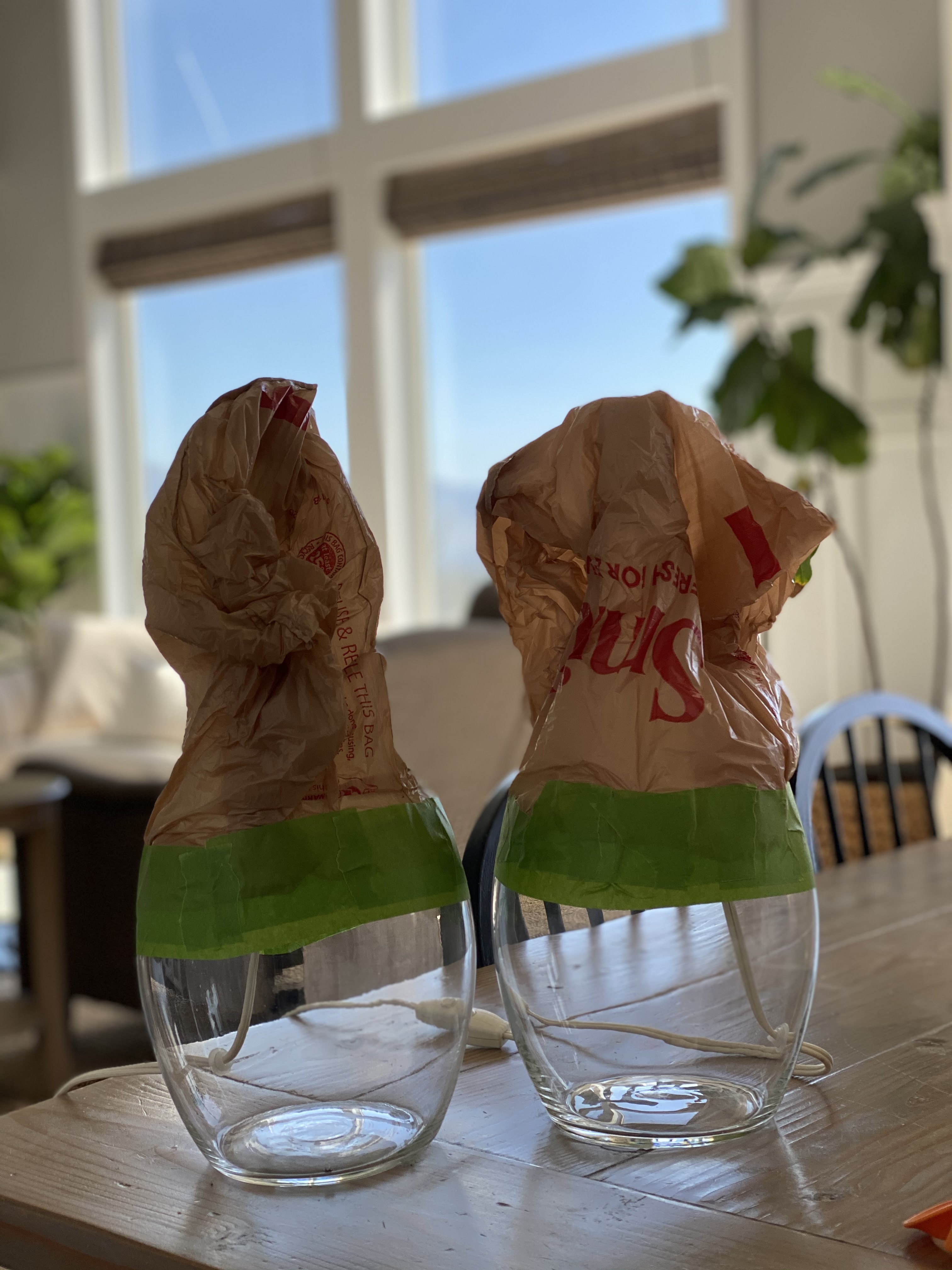 I used this spray paint and sprayed the bottom of each lamp.  Make sure to use even strokes in lighter coats to help prevent drips. You don't have to get textured but I had already bought this for something else so I used it.  I ended up really liking it, it's a really subtle texture but a great contrast to the smooth glass.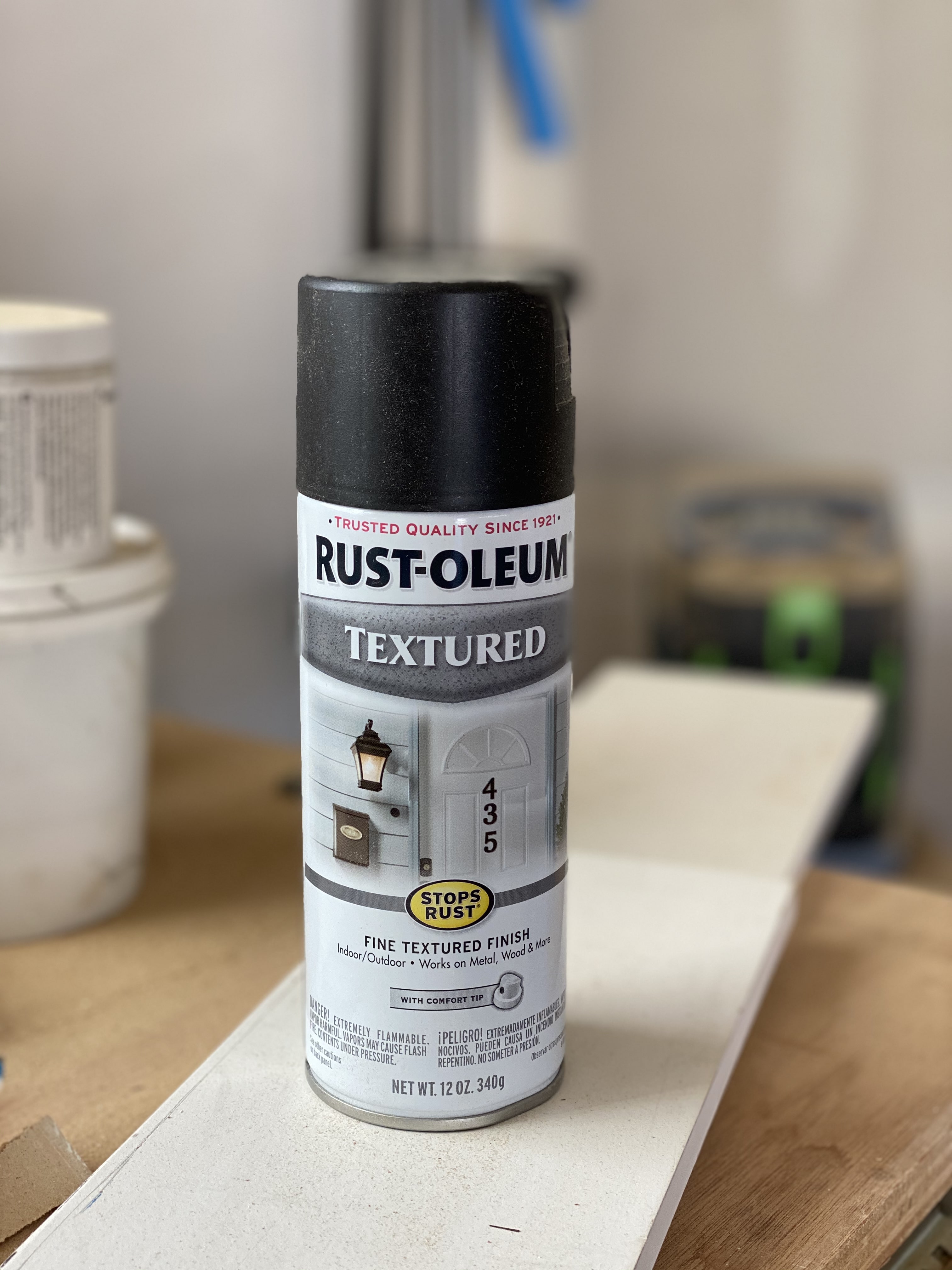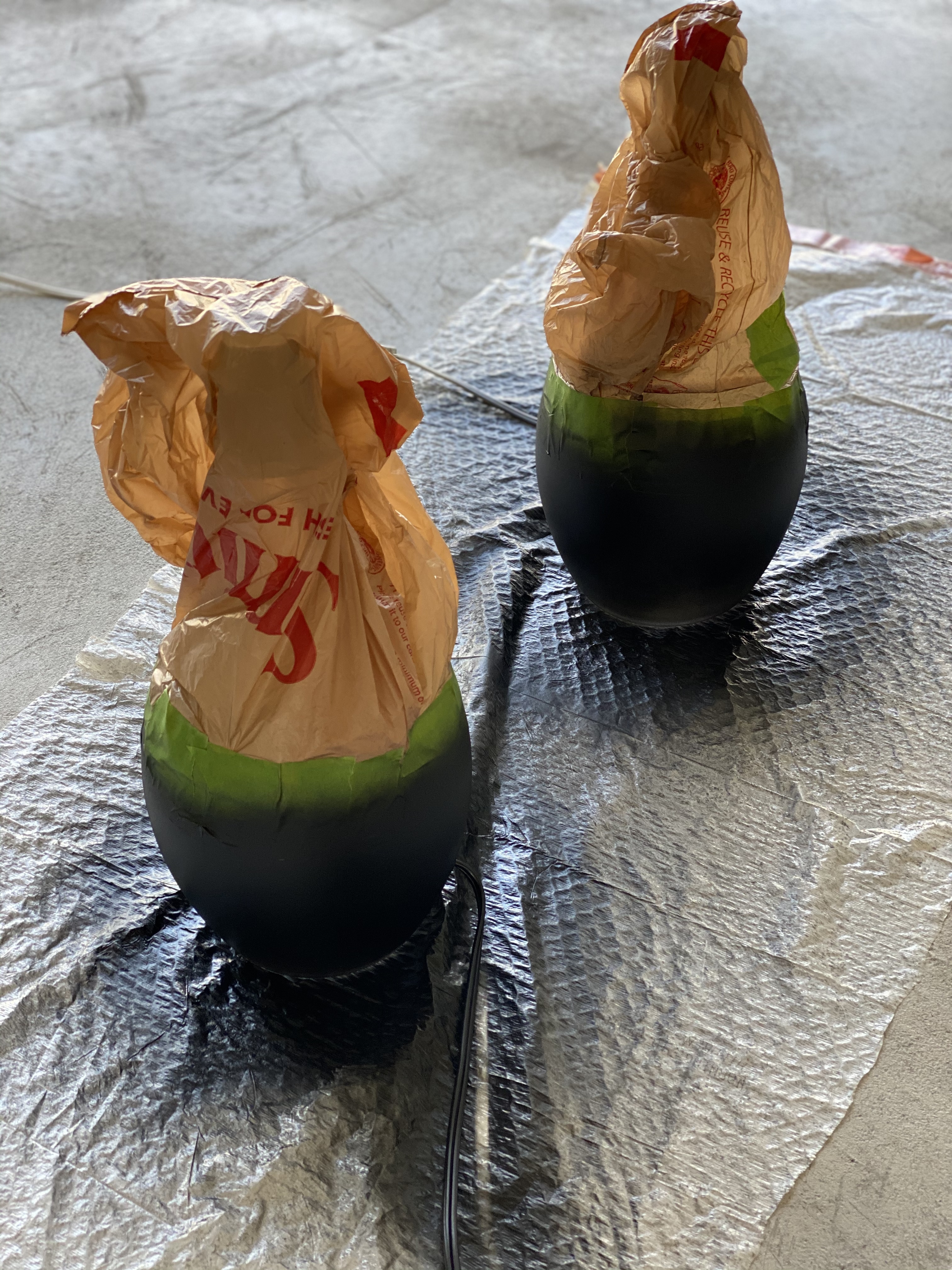 Once it was dry, I removed the tape and grocery bag and it was done!  Simplest modern lamp makeover ever!  I absolutely love how they look in this space.  I think any color would work but I especially love the black.  (Plus the dark color also hides drips really well.)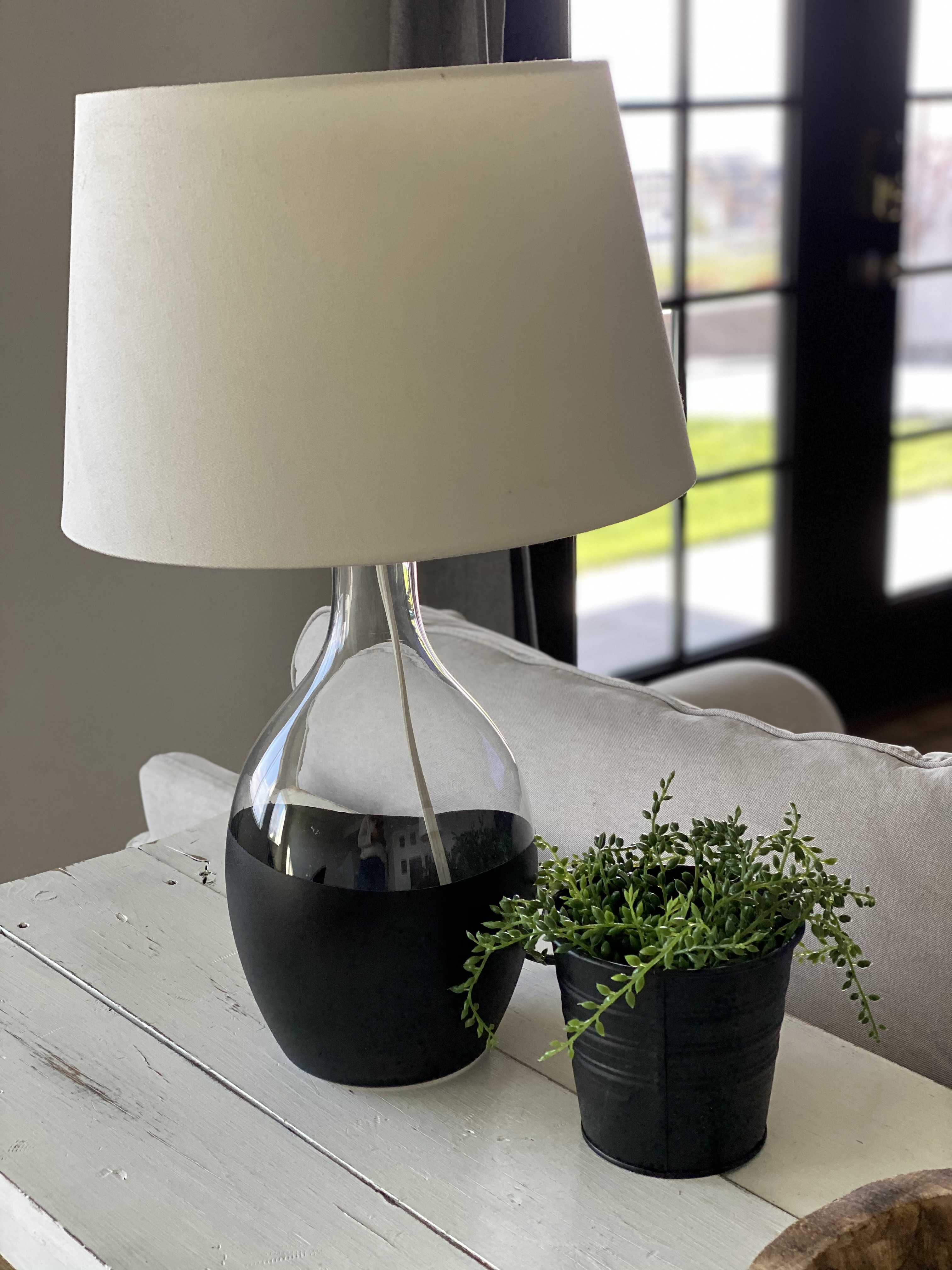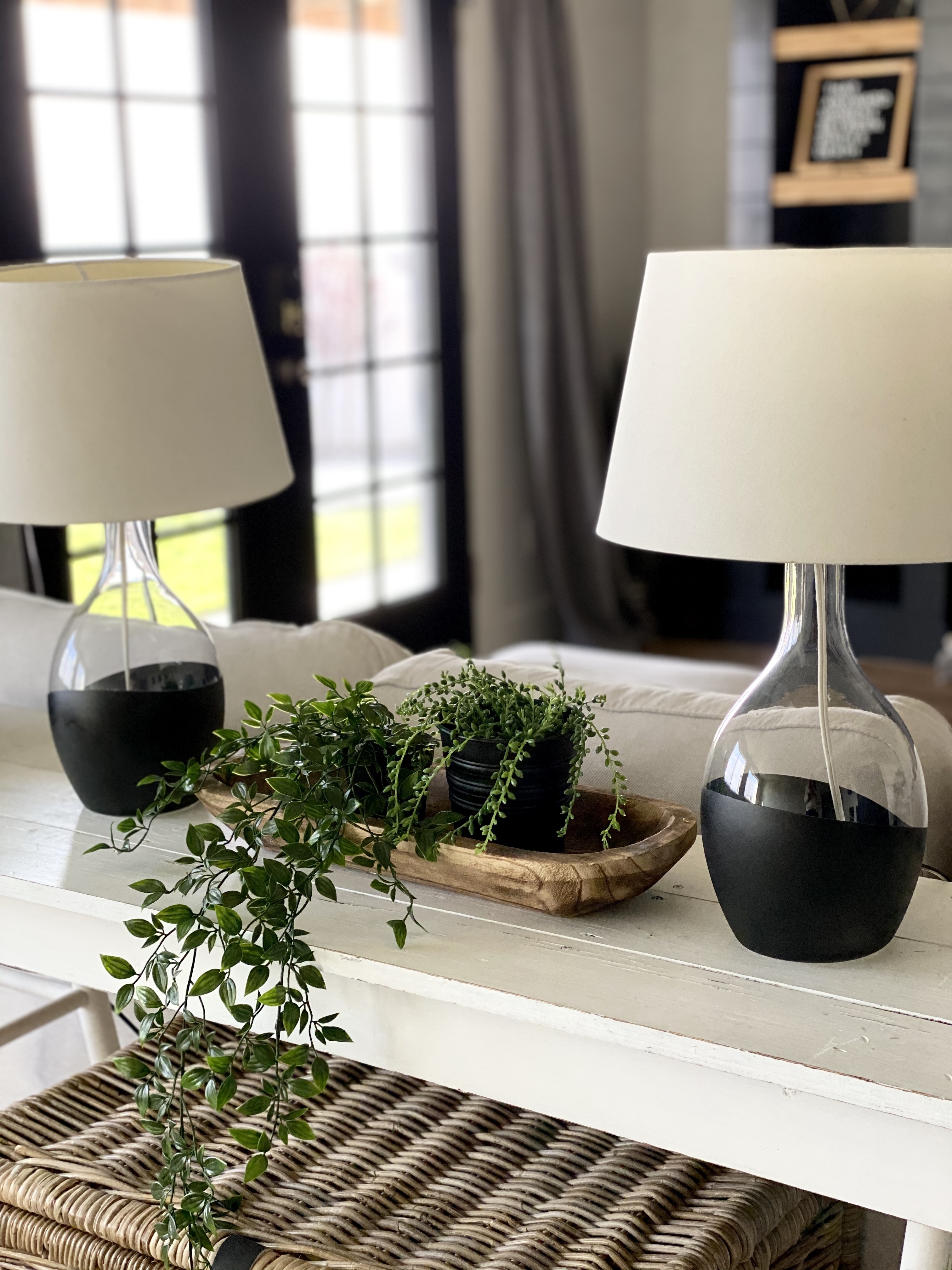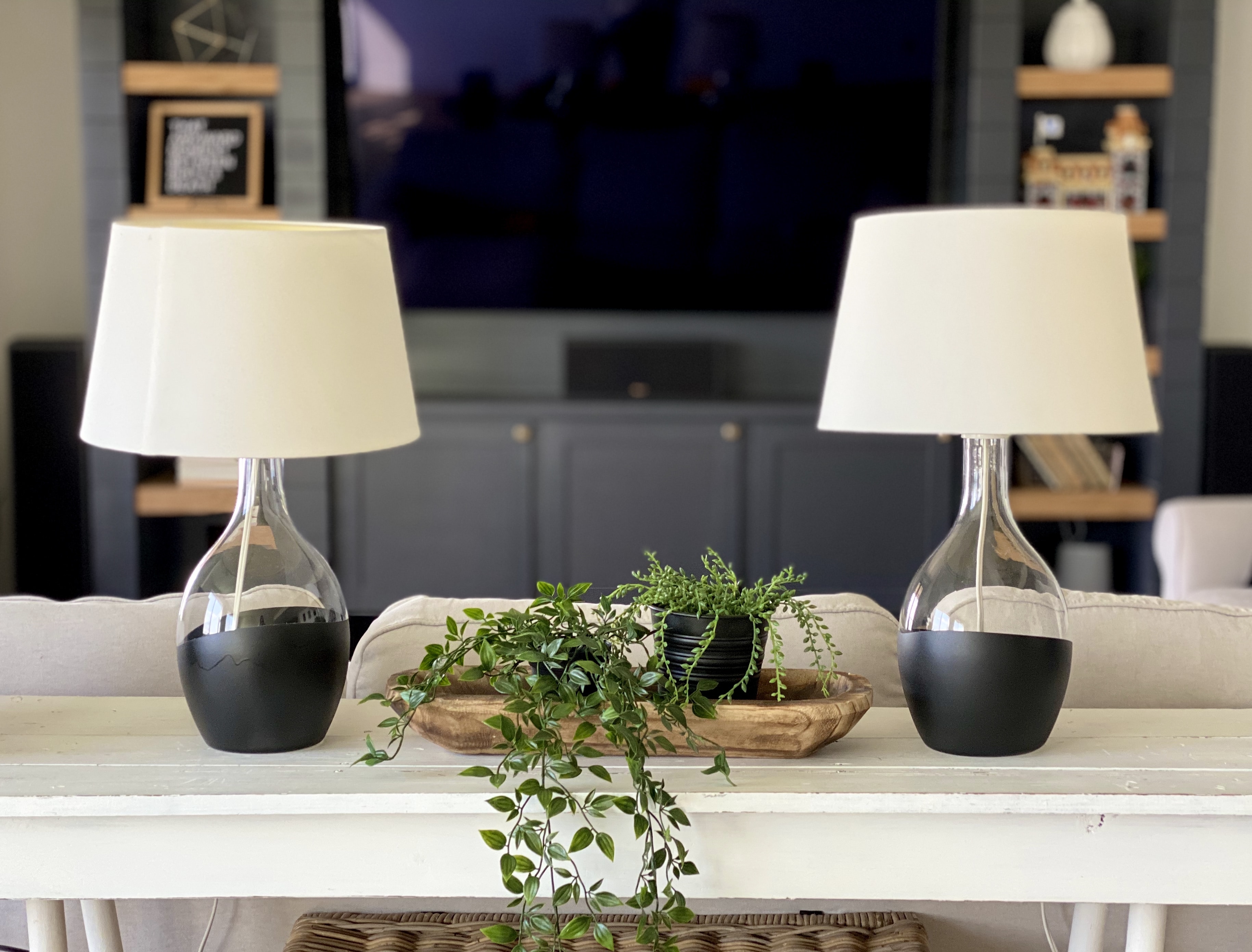 Here's a list of things you can get to complete this modern lamp makeover today: