The Picture Board Giveaway
***GIVEAWAY CLOSED***
I am so privileged to know so many people who are so creative and talented…and I meet more of these talented folk every day! Today's spotlight, Holly from The Picture Board is actually a friend of mine who is so cute, and her product is adorable!
Introducing…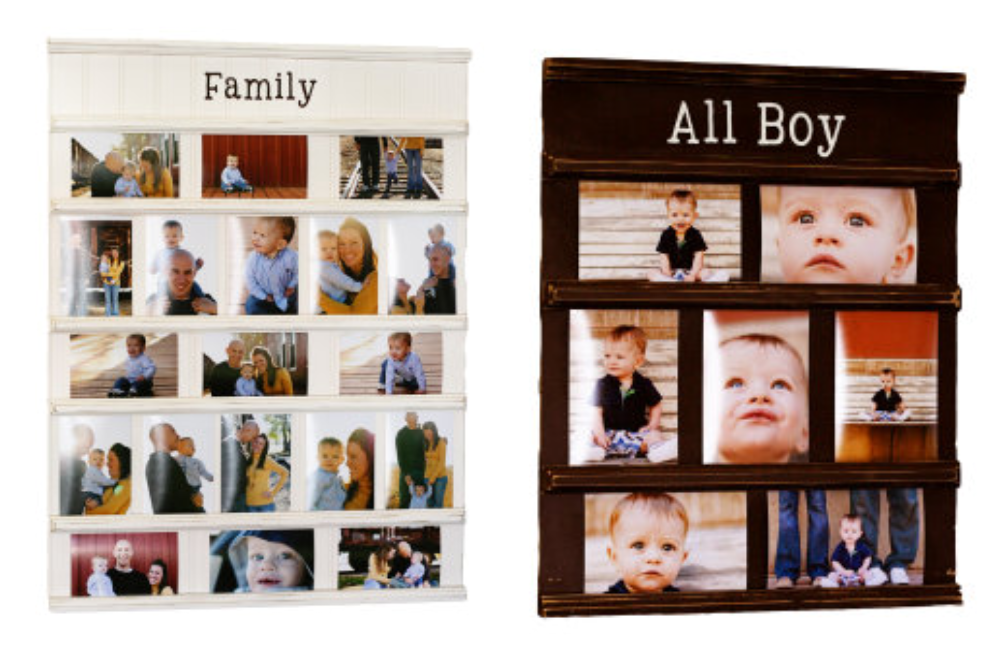 These are so cute! I would love one to give to grandparents…(and keep one for myself!)
HBL: What is your favorite thing about your craft/product?
TPB: I like that it's unique, affordable, and easy to use. It's the kind of thing I would buy if I saw it online or at a store.
HBL: Describe a typical day for you.
TPB: I spend up to a few hours a day collecting our online orders & passing them on to my husband to build, boxing up & shipping orders, responding to emails, and finding new places to advertise. Most of my day, however, is spent chasing around my two-year-old son! (business work usually just gets done while he's napping or sleeping at night)
HBL: How do you balance all your responsibilities and work?
TPB: I put family first and fit everything else in wherever I can. 🙂 My husband is a huge support, however, and he's always there to help me when I get stressed out!
HBL: Tell me a little about your family…husband, kids?
TPB: I have a fabulous husband who is a general contractor, currently running his own construction business. We've been married for five years, and we have an adorable little 2 year-old boy, with another one on the way, due in March. I am blessed to be able to be a stay-at-home-mom, and I love it!
HBL: What would you do if you had a day off?
TPB: A day off from all responsibilities?! I would want to spend it with my husband–shopping, eating out, and seeing a movie, or something along those lines.
HBL: What are your hopes for the future?
TPB: My hope is that someday we can grow The Picture Board to be big enough to outsource the building & shipping of the boards, or sell the whole company for lots of money. 🙂
a $25 gift certificate to anything in their store!
And just because they're so great, they also want to offer everyone 15% off your entire order! These would make amazing Christmas presents, so you do not want to miss this sale! Just type in "Honeybear Lane" in
the
'instructions to merchant' section at checkout.
To enter: Visit the Picture Board website and leave a comment!
2nd entry: Tell me what you were like in Middle School! …This should be good… 🙂
This Giveaway Closes Friday, September 17th at Midnight