Snowflake Cutout Tutorial
Here's this tutorial in case you missed it on UCreate:
I love this method, even though it's kind of time-consuming, but it is so worth it when people ask you where you got your shirt and you can say that you made it! Plus cutouts and lace are so in fashion this season (Did you guys notice Heidi Klum's outfit last Project Runway?)
Here's what you need to get started:
Supplies:
Fat quarter of fabric
Heavy-weight fusible webbing (not super heavy but fairly durable)
Tank top (I bought one at Walmart for like $5)
Here's the tank I bought: I got the largest size available so that it would be super long, like a tunic
Here's my fabric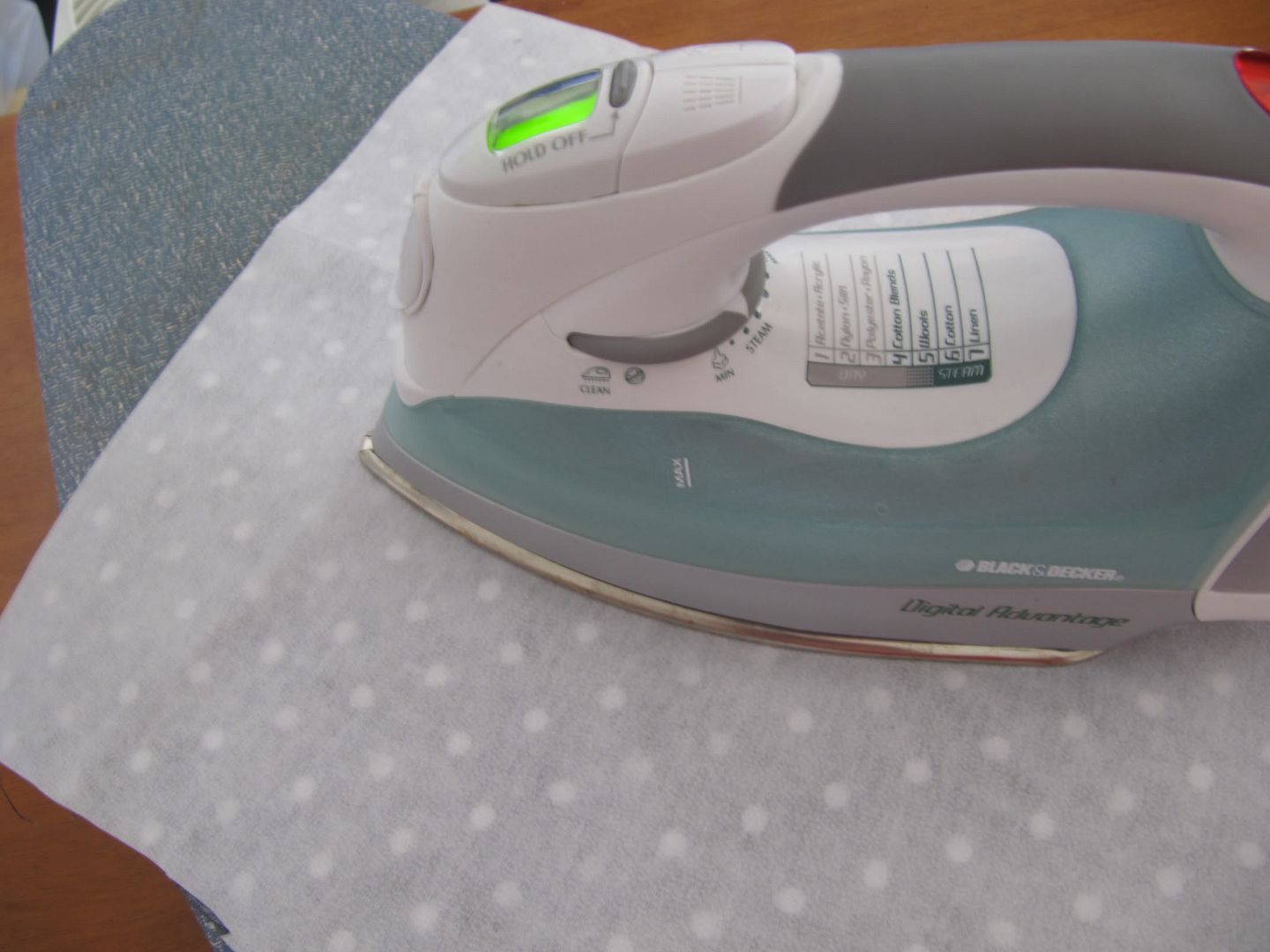 Start by ironing the fusible webbing onto your fabric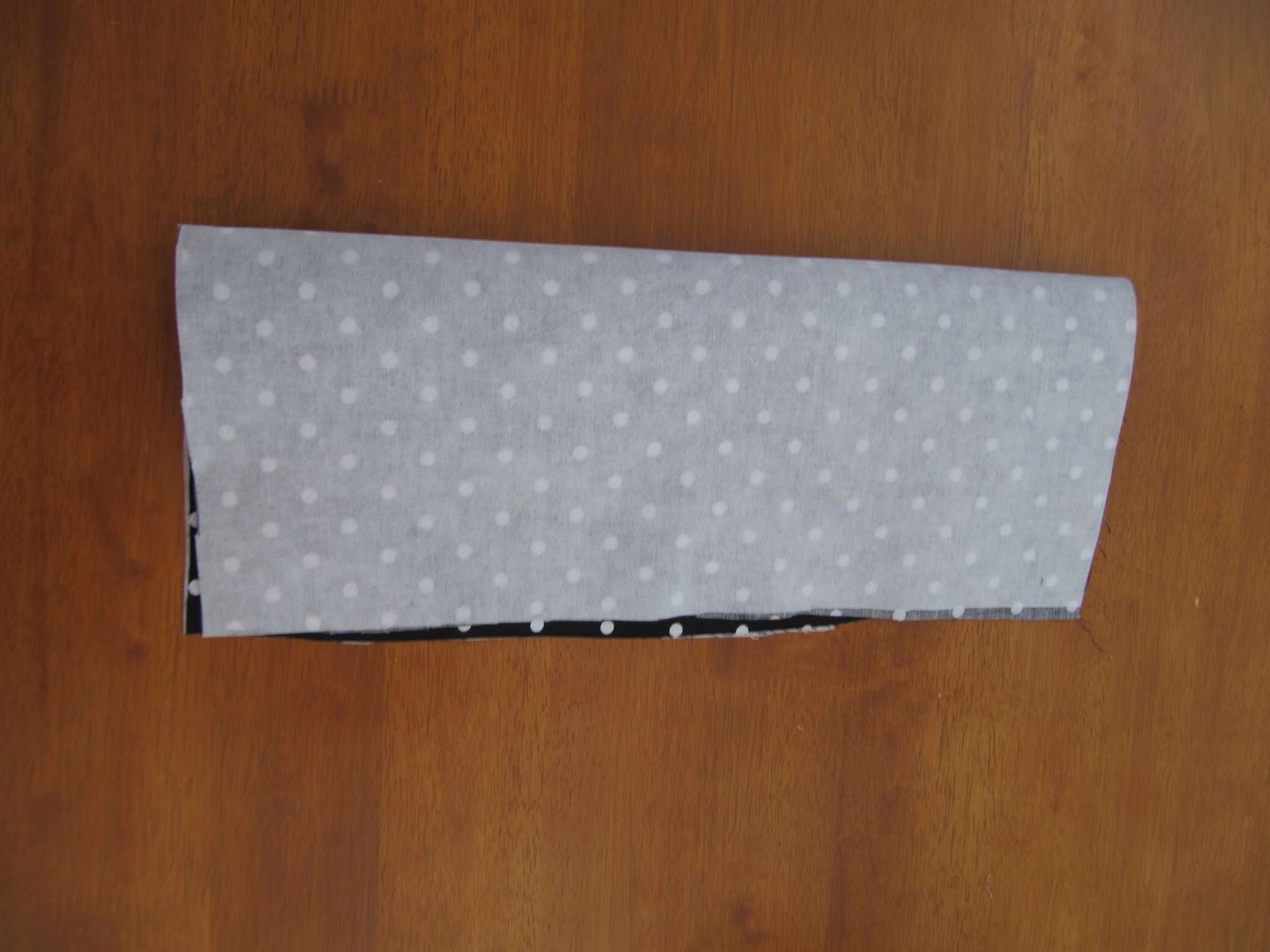 Fold the fabric in half, right sides together
Print this out if you don't feel comfortable drawing your own (it should be a full 8.5×11 page)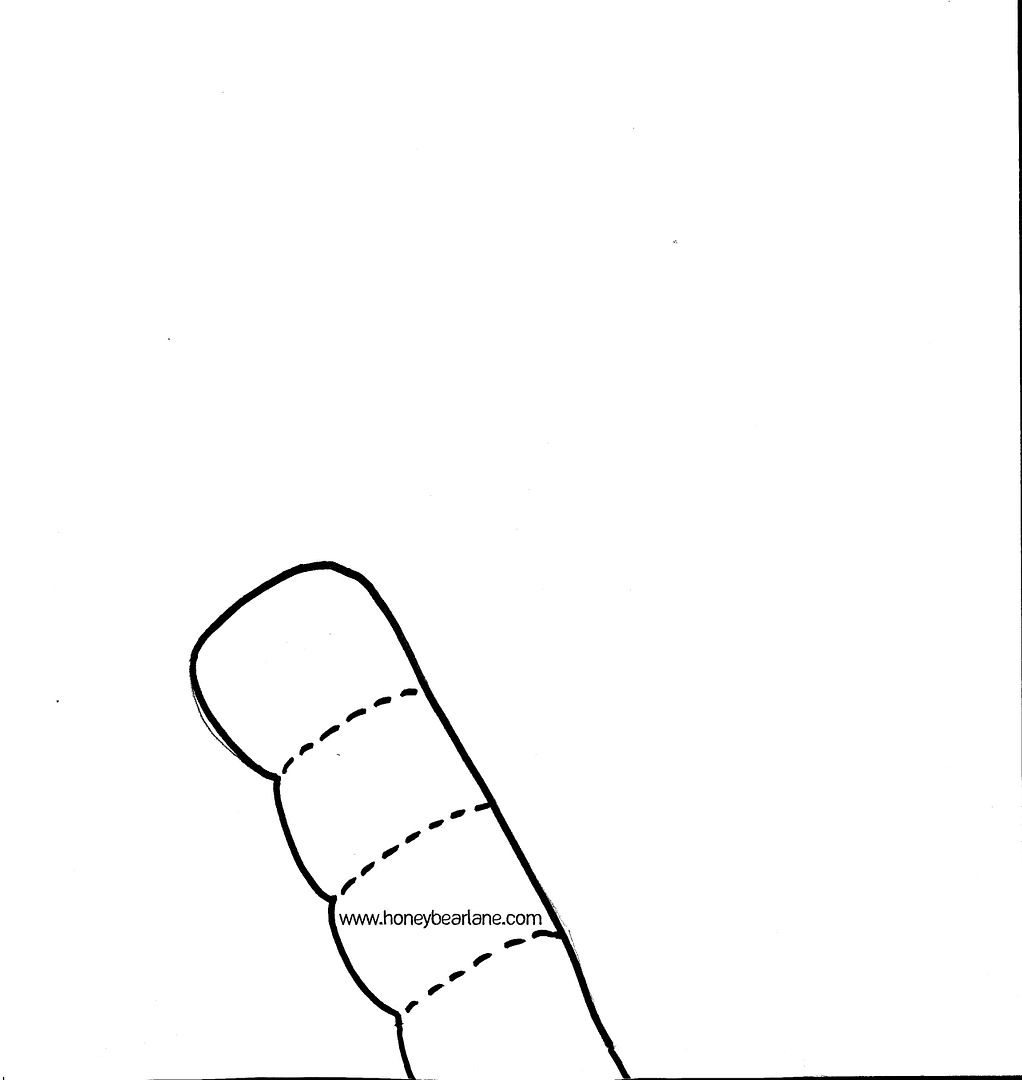 Print this out too! It's the straps…and you can cut on the dotted lines to adjust length (or add more)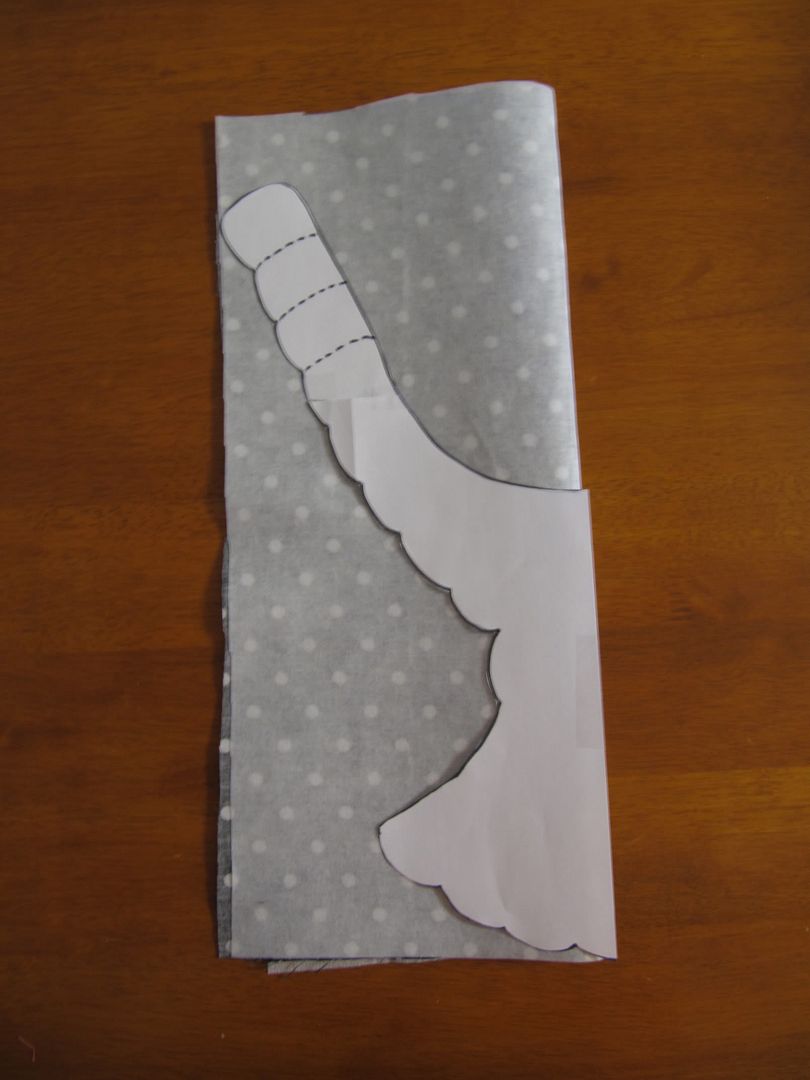 Place your template on the folded fabric, the straight side along the fold. This is how you get a perfectly symmetrical cutout.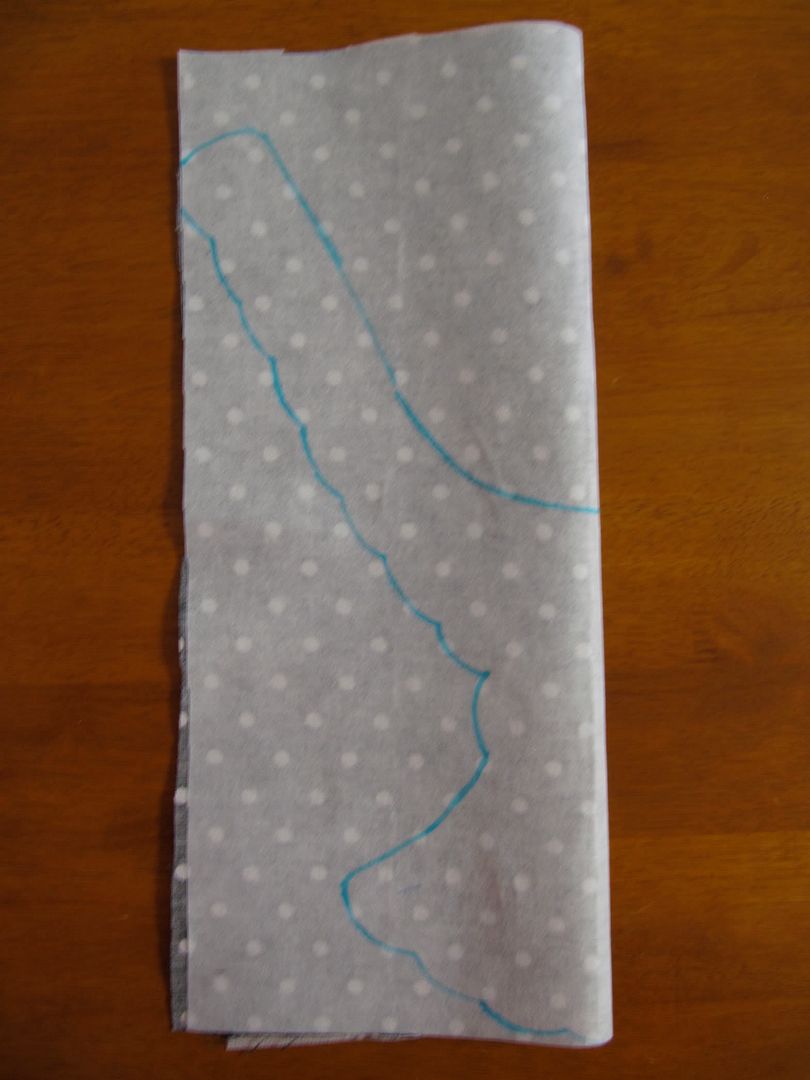 I traced it with a fabric marker that washes out. Cut this shape out…
…it will look like this!
This is roughly what it will look like (but much cuter, don't worry!)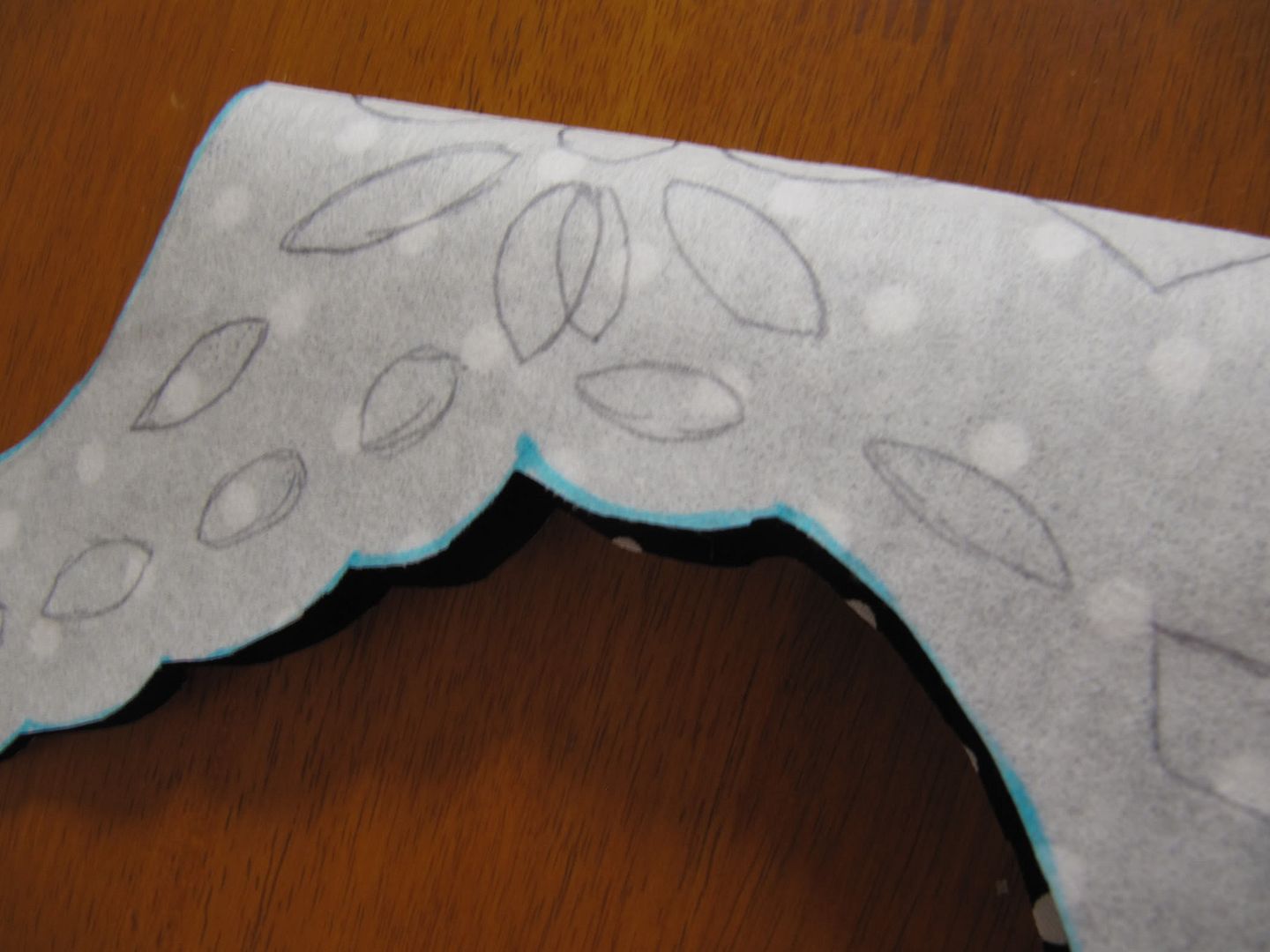 Re fold your cutout and draw on your design. Draw the shapes on the fold so you can cut into the fold (remember doing paper snowflakes as a kid? It's the same concept here.)
You are going to do this with every shape you drew. You can use an exacto knife if you prefer, but it takes a LOT longer (believe me.) Basically you just fold the fabric down the mid-line of your shape and cut so that when you unfold it it's symmetrical. Kind of like how you cut out heart shapes for Valentines.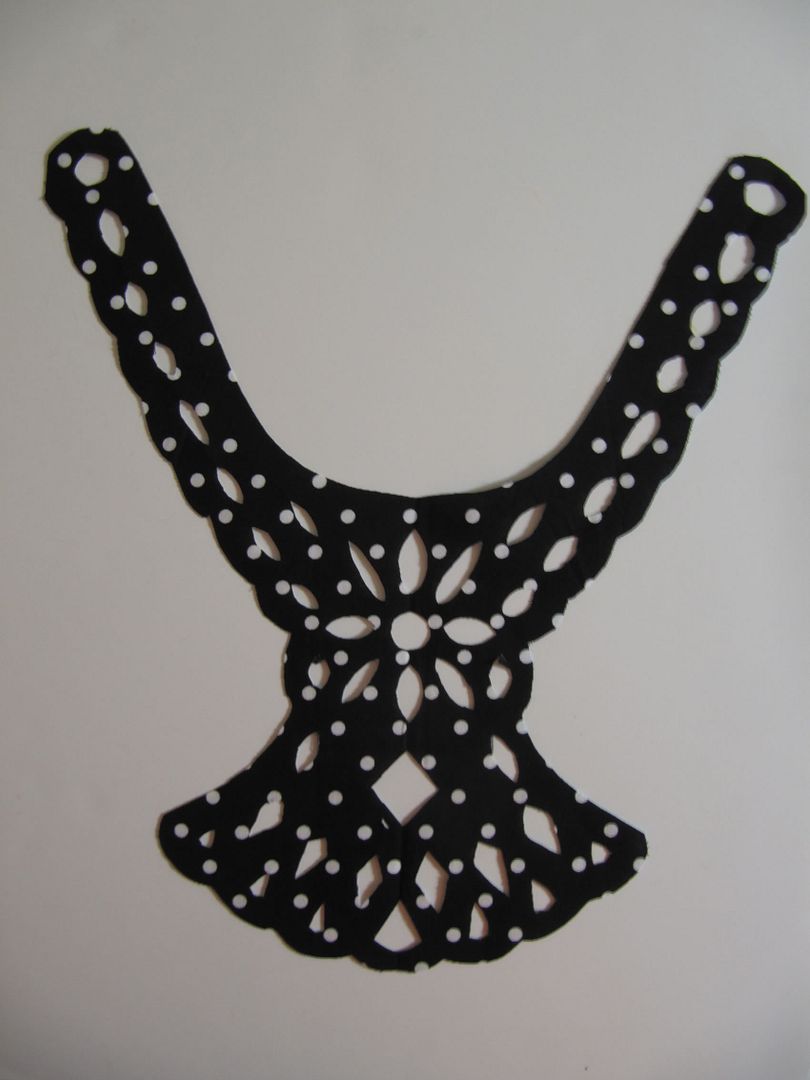 See how pretty it looks when you're done?
Now for the long part: sewing around each cut. Basically that's what you do…just sew about a 1/4 inch away from each cutout so that when it begins to fray in the wash, it won't completely dissolve. The fusible webbing will help prevent it from fraying like crazy.
This is what the back looks like…I think it would be cool to do white with a colored thread (although you can see all the mistakes!)
Now it's time to add the cutout to the tank: Place your cutout on your tank and use it as a guide to know where to cut.
Cut the straps off in the back roughly here
Hem your raw edges by folding over twice and sewing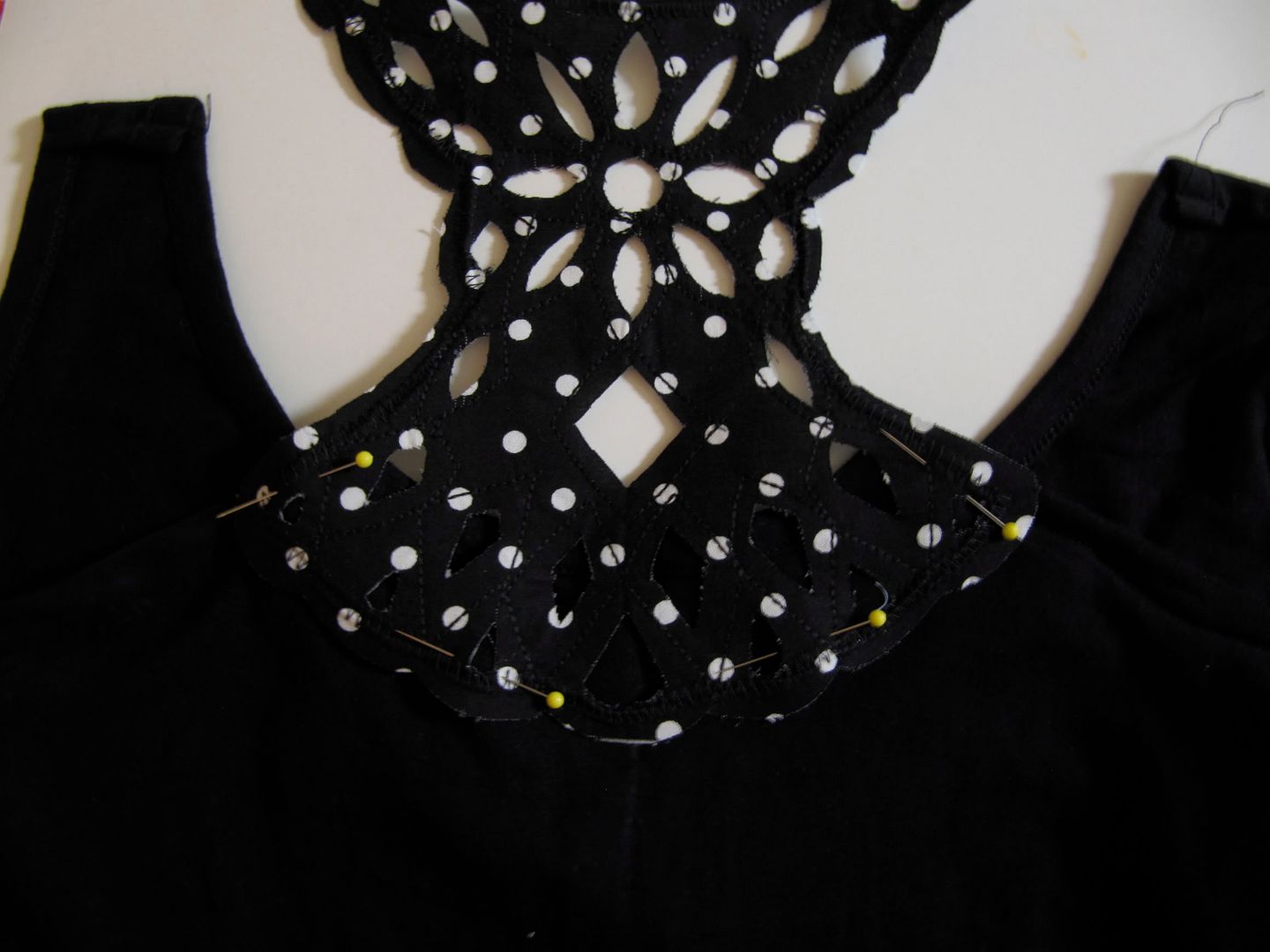 Pin the cutout onto the back. Then, try on the shirt to see where you want the straps to be.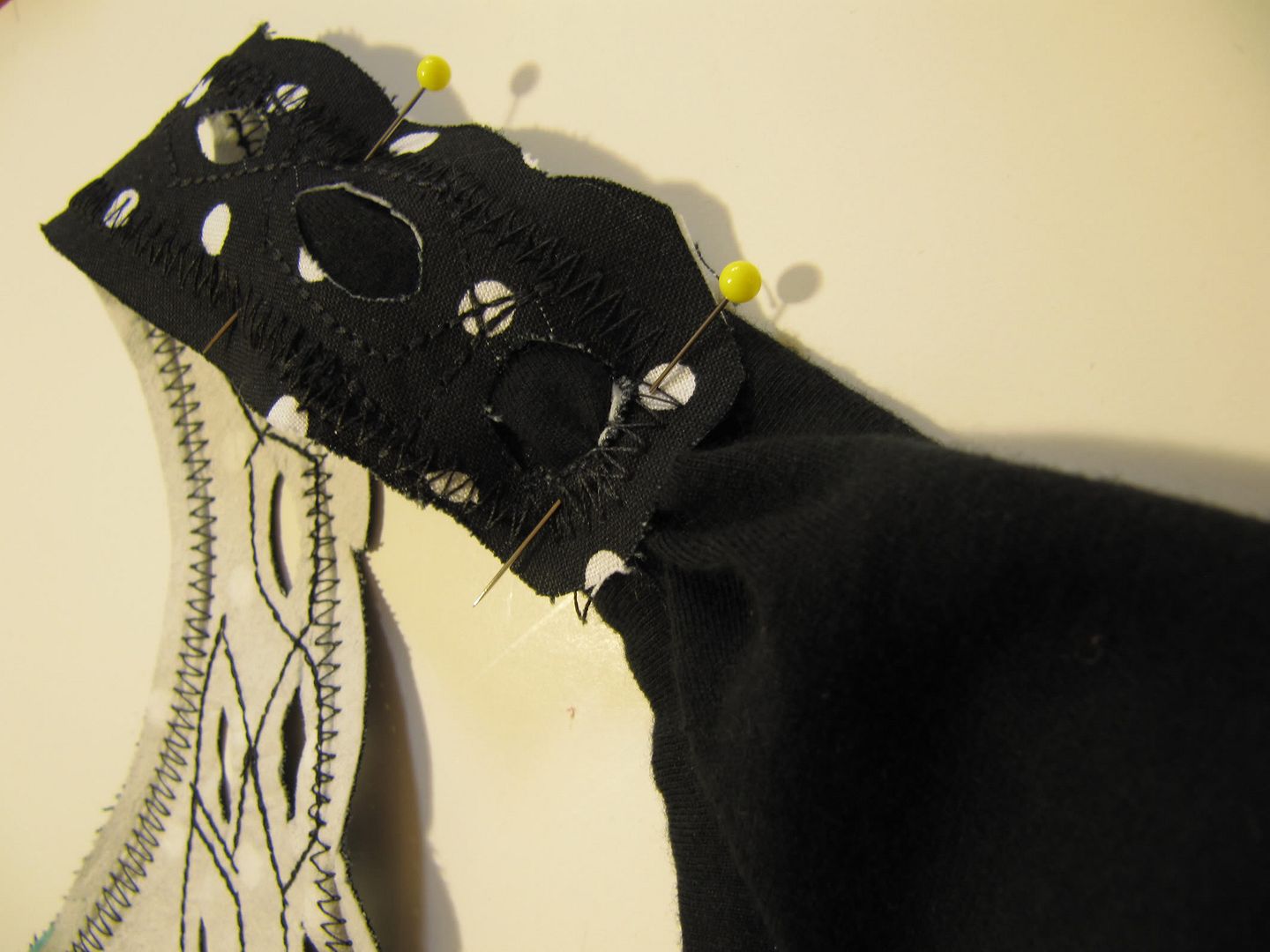 Pin the straps onto the front…if they are too wide, it doesn't matter…just squish the fabric a little so it fits. Sew where you pinned.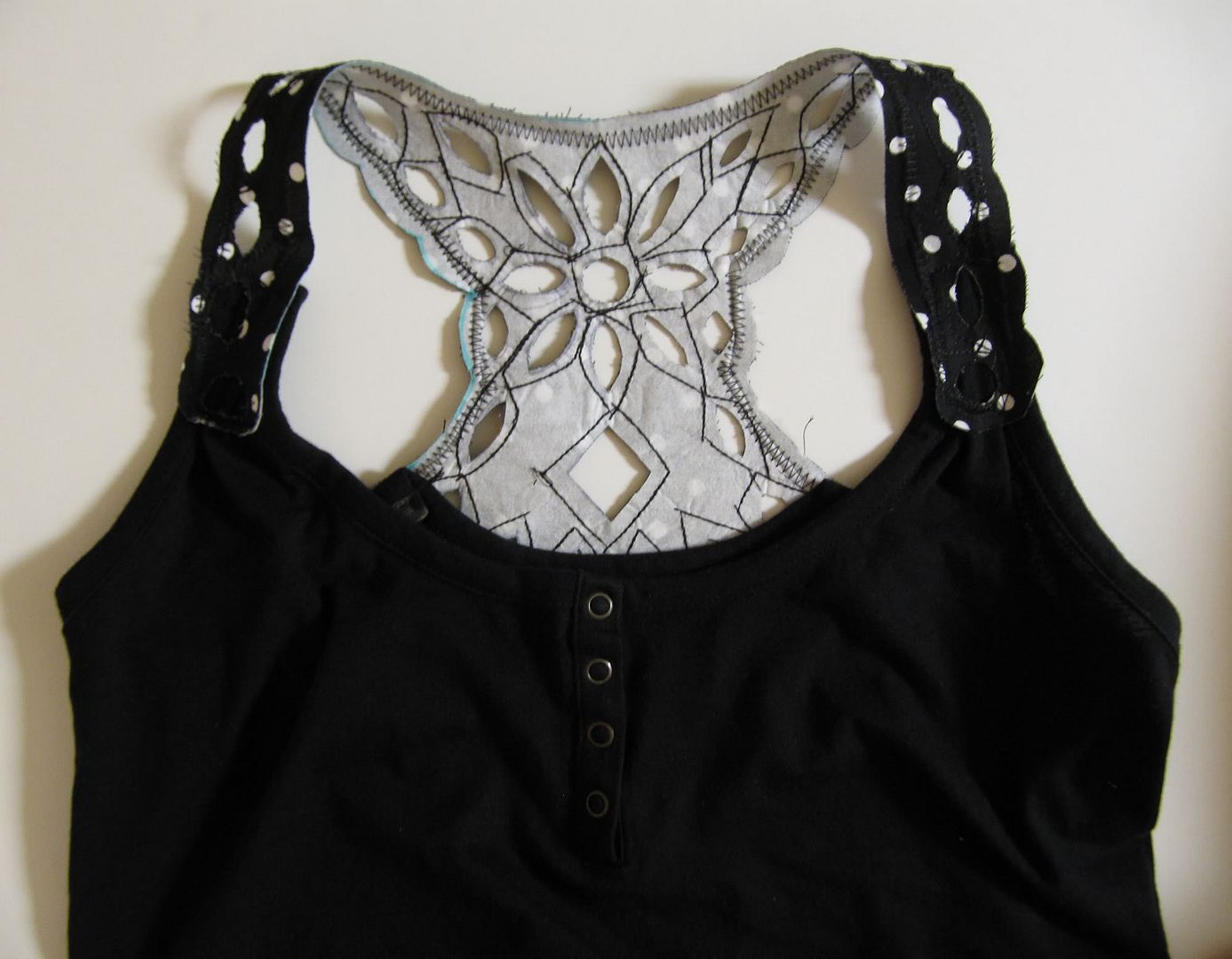 And you are done! This is what it should look like. I took in the sides at the top near the armhole so it would fit me at the top but flow at the bottom. (Remember this was XXL size!)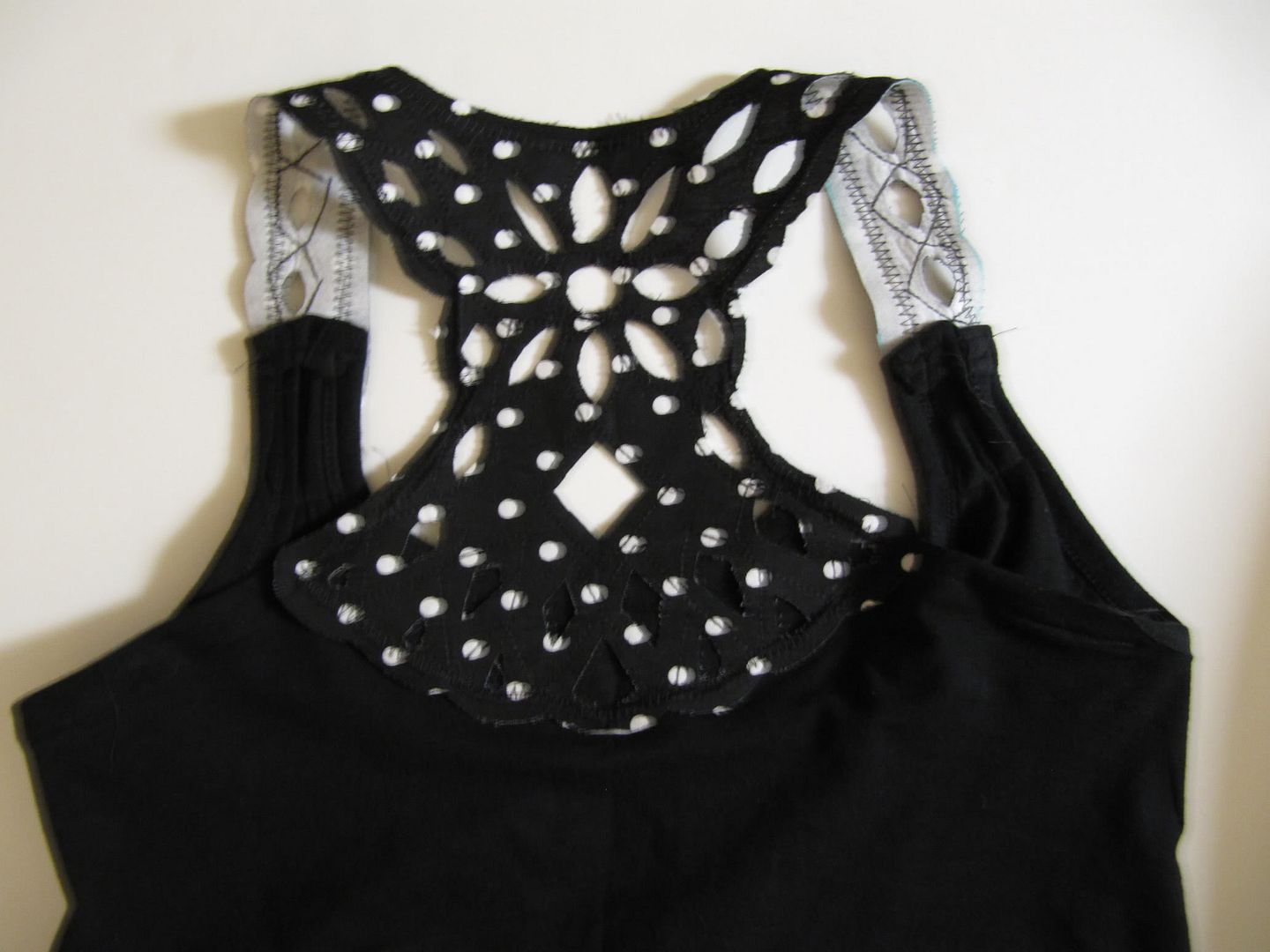 Here's the back
Now add a cute skirt, accessories, and boots!
And you got a hot new look! (And yes that is the world's tiniest ponytail in my hair!)