Holly Berry Bowtie Tutorial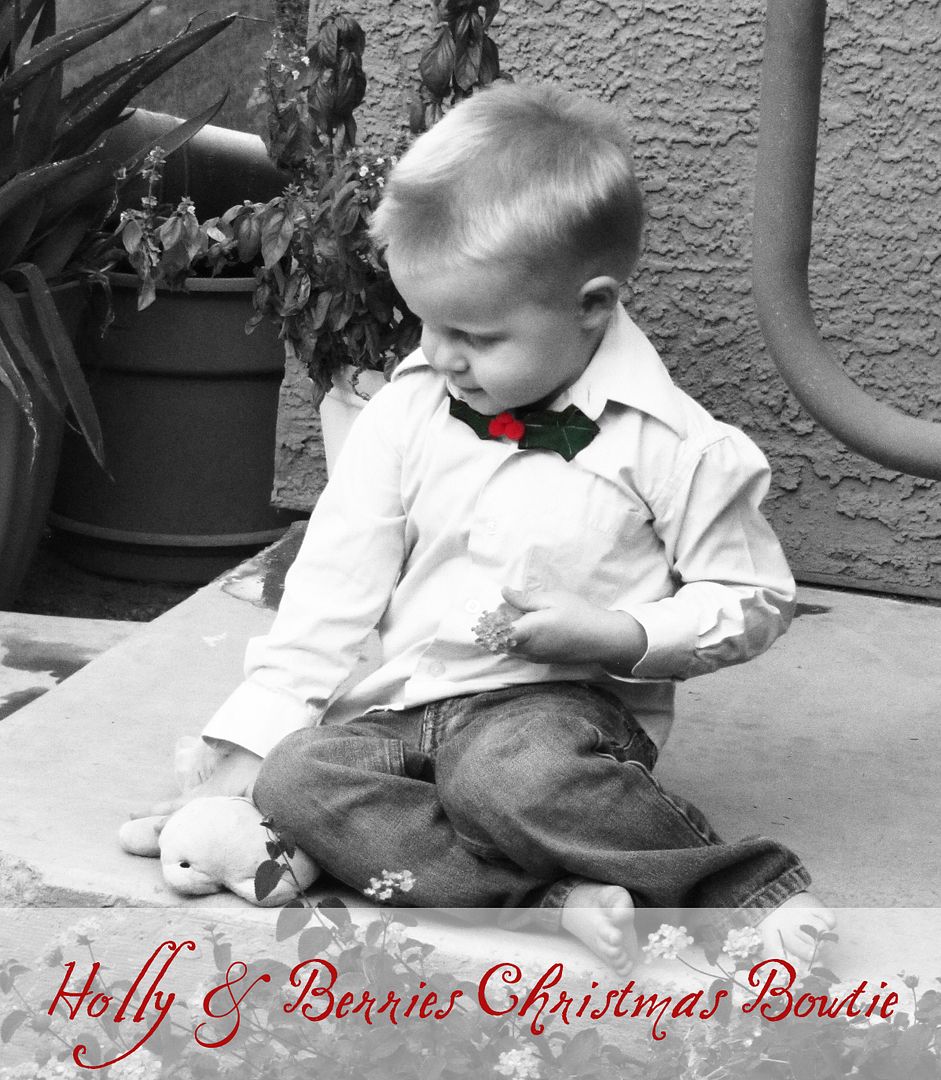 The perfect Christmas accessory, whether you are young or old…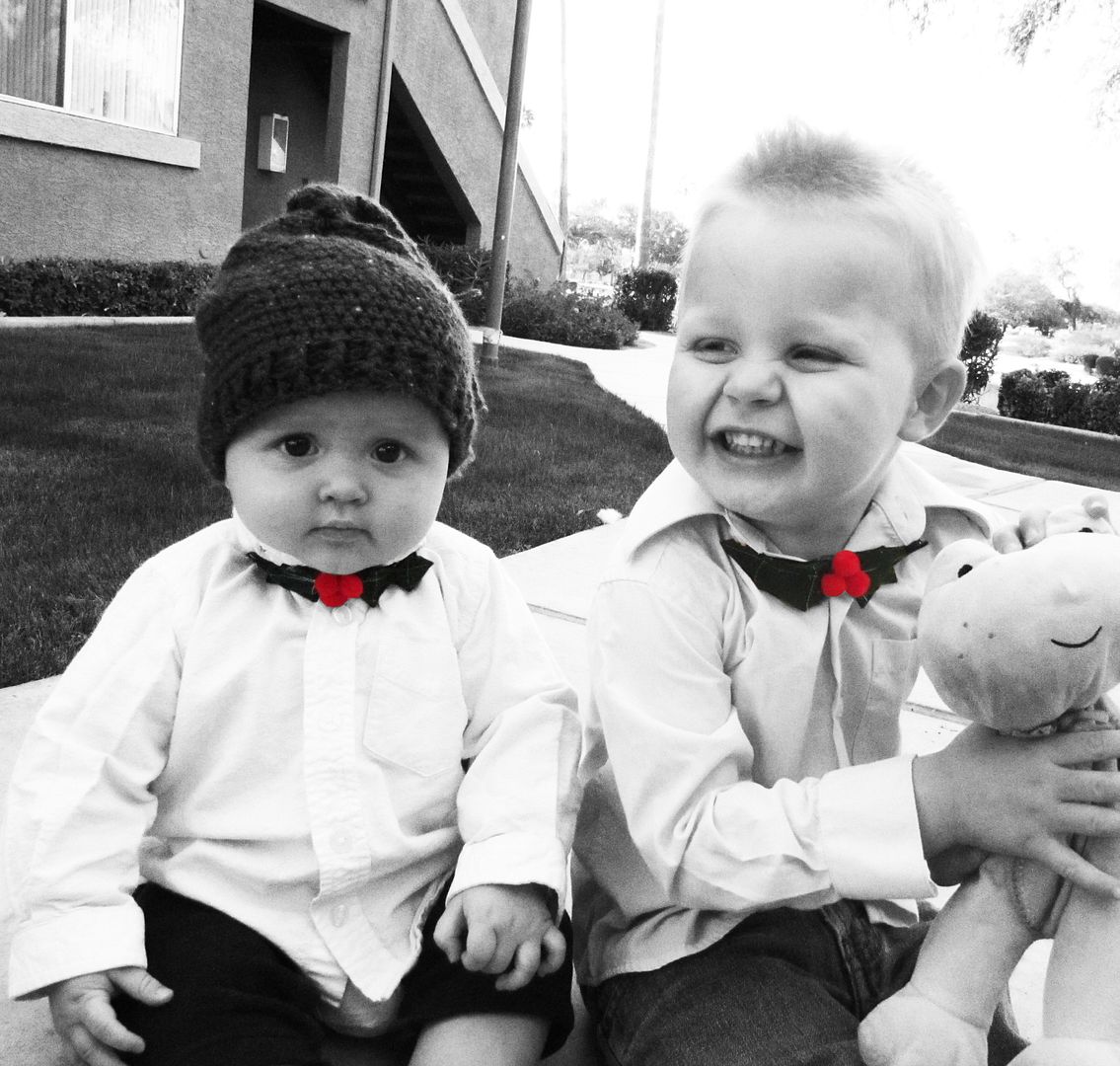 My dad has had this Christmas bowtie for as long as I can remember, and he wears it every Christmas morning, and only then.  My parents used to make us get dressed into nice Sunday best clothes.  I'm not exactly sure why…maybe it was to remember what the holiday is about, amidst all the gift frenzy.  But no Christmas morning would be complete without my Daddy's bowtie.
And now I can carry on the tradition with my family.
Want to make yours?
Step 1:  Make sure you have green felt, red poms, and elastic (I just used a thin elastic which you'll see later.)  Step 2:  Make your template for the leaf.  Step 3:  Trace your template onto the felt, cut out two (for one bowtie) or more…trust me, you will be making more.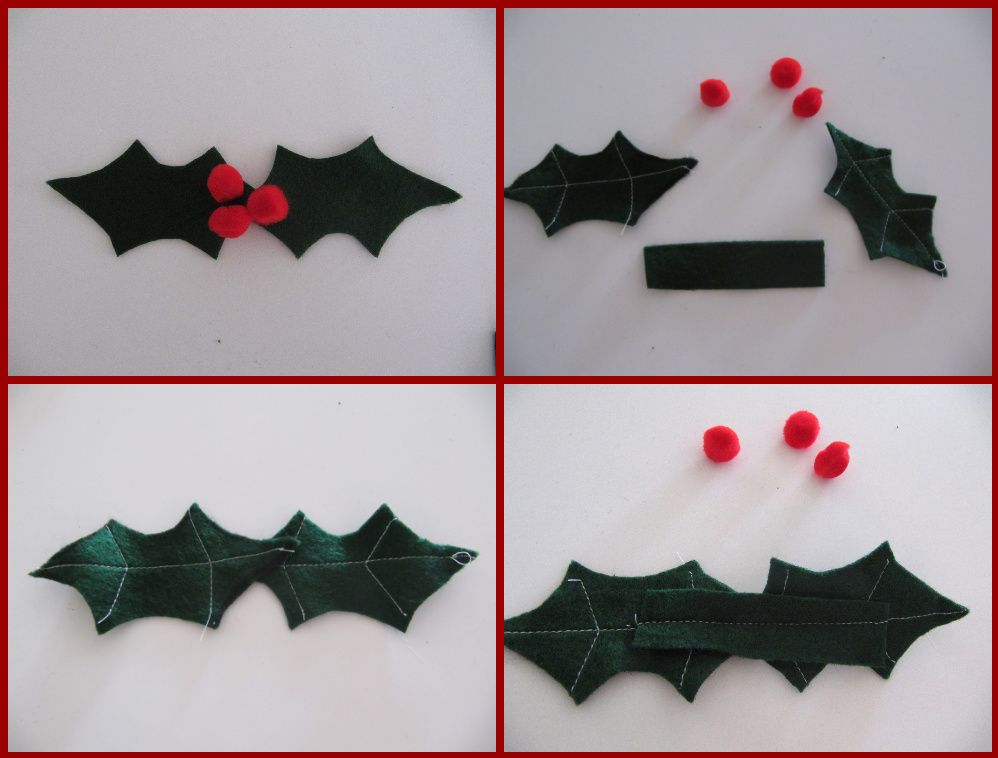 Step 4:  Sew lines into each felt leaf, if you desire.  I used white thread so it would really pop.  Step 5:  Cut a small rectangle of felt.  Overlap the leafs slightly and then use the felt to secure the leaves together.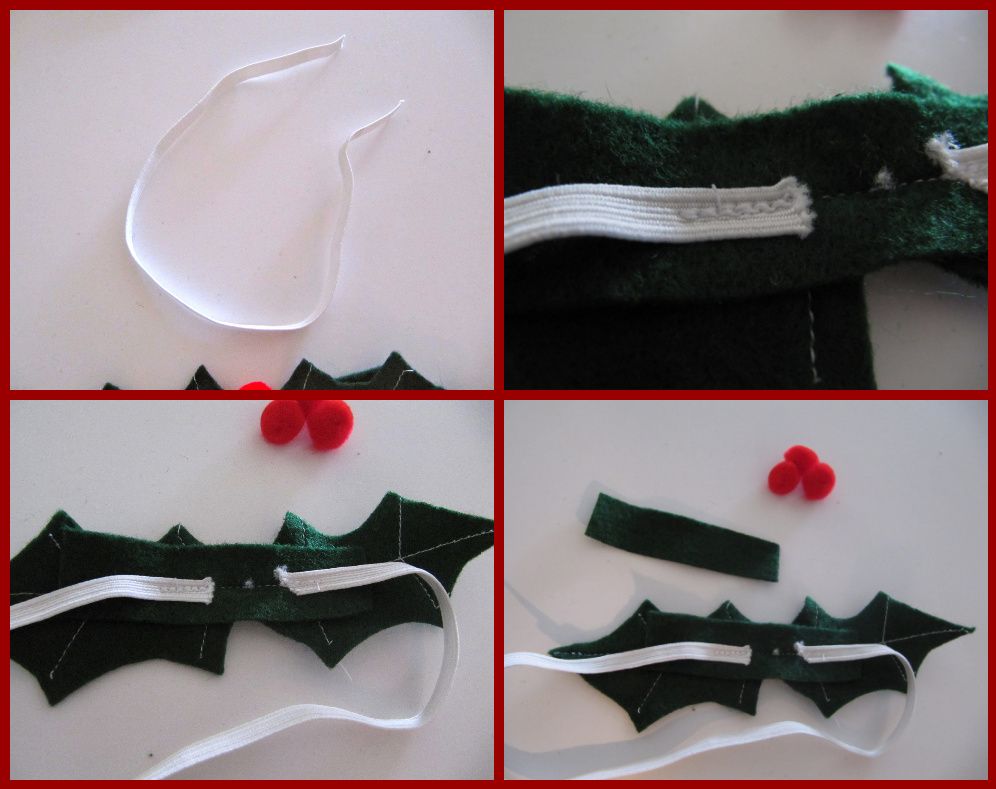 Step 6:  Here's where the elastic comes in.  Cut a length that is just about the same size as your child's neck.  You don't want it tighter so it would be uncomfortable or choking, so it's better to be a little loose.  Plus they will be wearing it with a collar anyway.  Step 7:  Stitch down one side, taking care to stitch the same direction and your leaf's 'veins' so it doesn't stick out weird.  Make sure your elastic isn't twisted, then stitch down the other side.
Step 8:  Cut another rectangle and sew it over the top of everything.  Your bowtie should be sturdy and sewn securely.  Step 9:  Hot glue on your poms for the berries.  Clip all threads and voila!  The cutest thing ever…love Roy.  <– (name that quote!)
Wouldn't this be so fun for your
Christmas card picture
??  Um, so I'm probably way late with that idea, sorry.  And if you don't have any boys, make it into a
headband
for you or your little gal!