Aqua White and Silver Vignette
Remember how I love
Aqua and White
?
Here is my new living room vignette!!
And be sure to read to the end for my exciting find!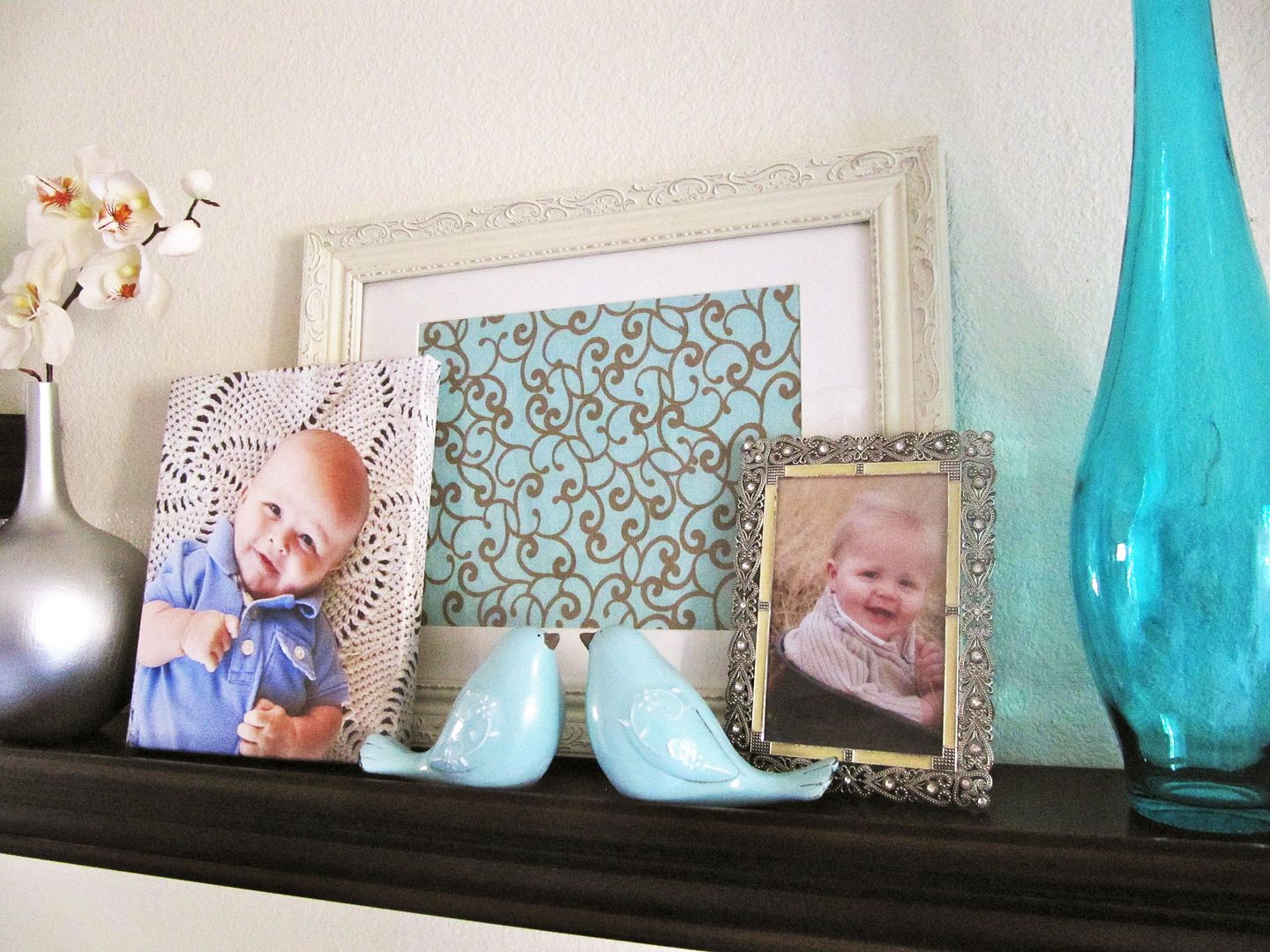 Silver vase with faux orchid: Ross: $7, spray painted silver; Canvas picture of Luke: Free offer from Canvas People; White frame: Target many moons ago with Hobby Lobby fabric; Birds: $7 together from Hobby Lobby; Silver frame: Wedding present; Blue vase: Home Goods, $7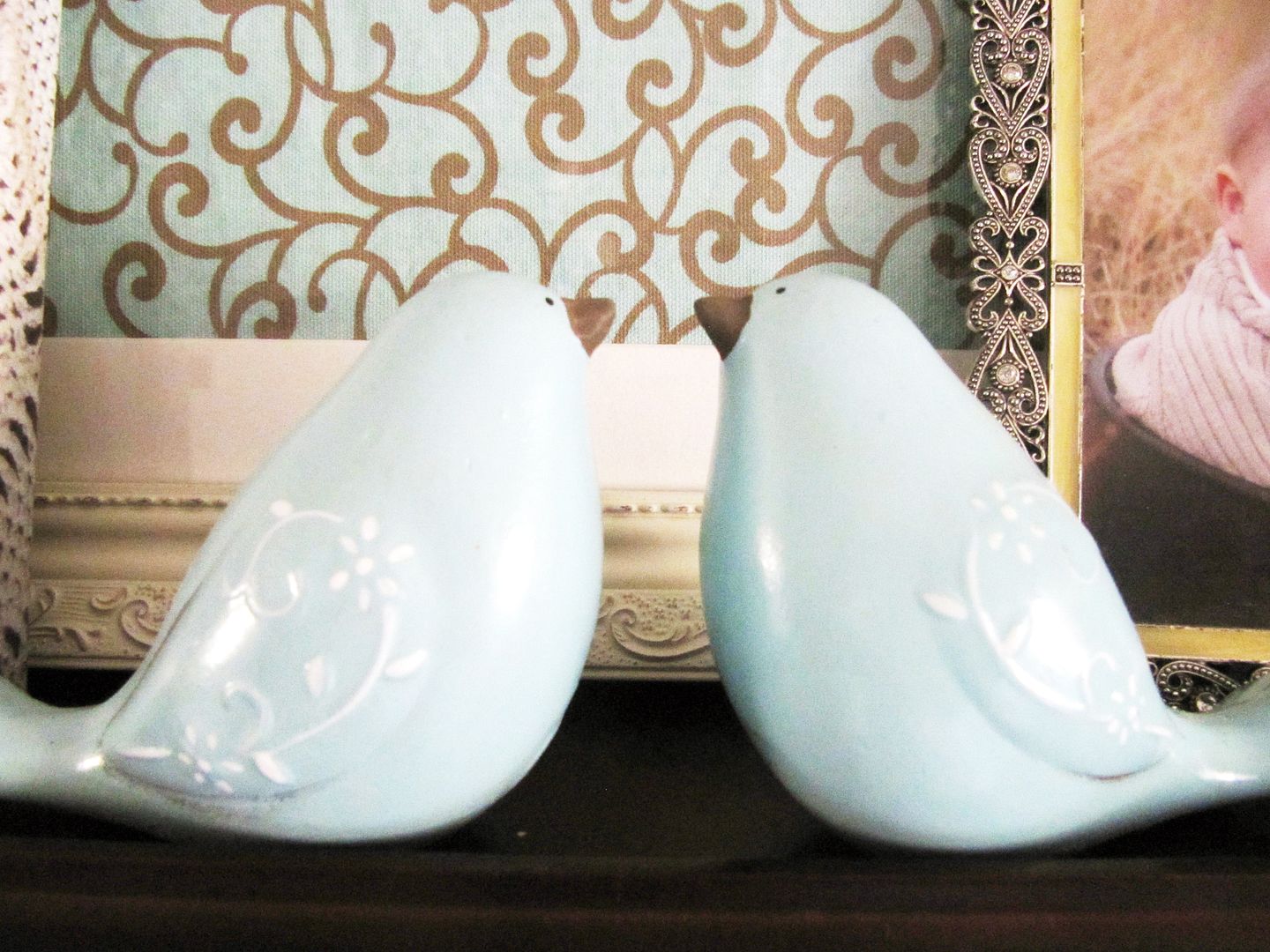 I LOVE these little love birds!!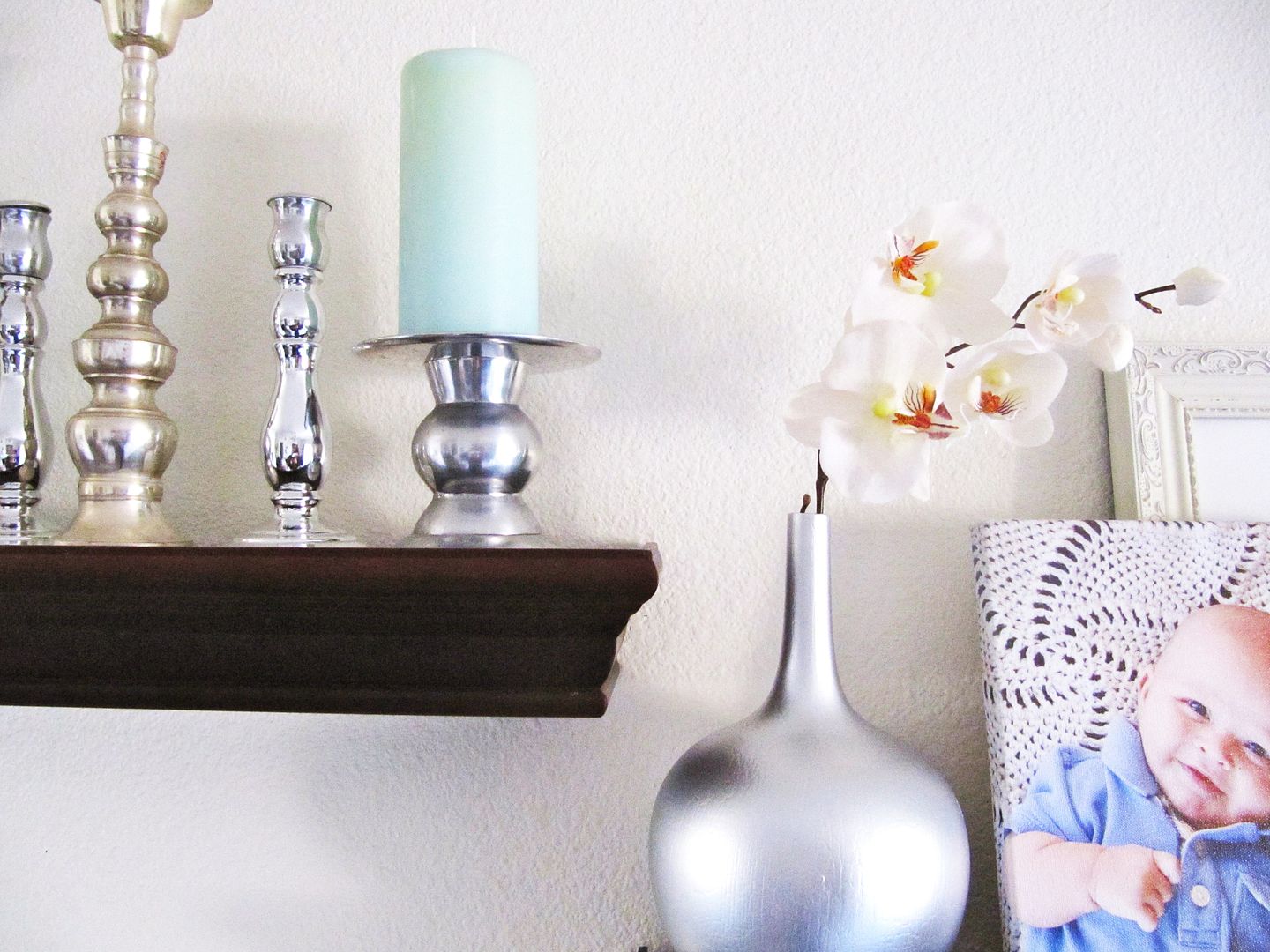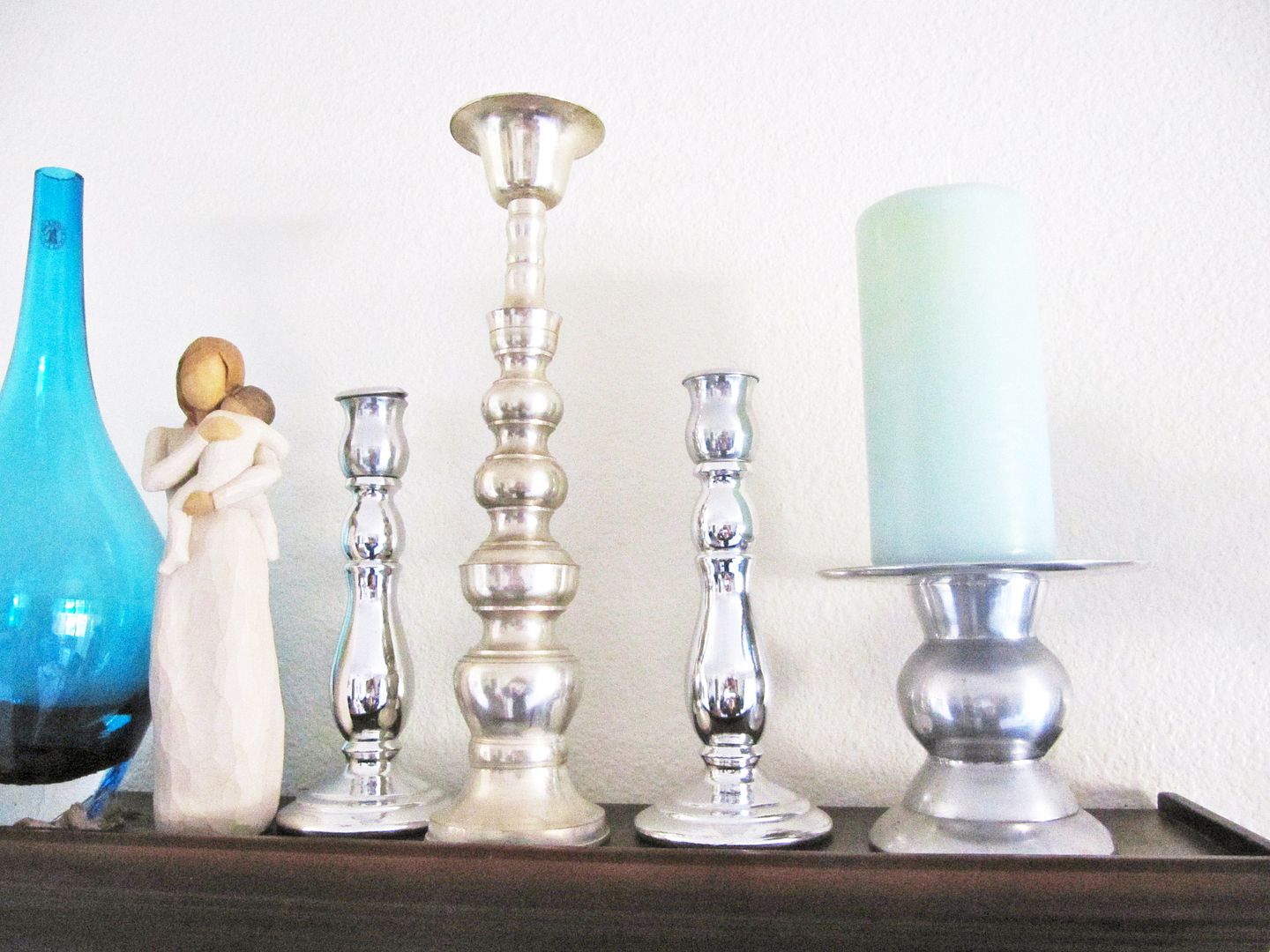 I got these four silver candle holders from the thrift store for about $10 together. I love the way they are all different tints and varying shiny-ness. That really tall one is REAL silver! And of course there is my Willow tree figurine from Grandma Joan and a blue IKEA vase.
These are off to the side on the EXPEDIT but you can't see in my pics. They used to be regular fake red apples but I spray painted them silver! Love them!!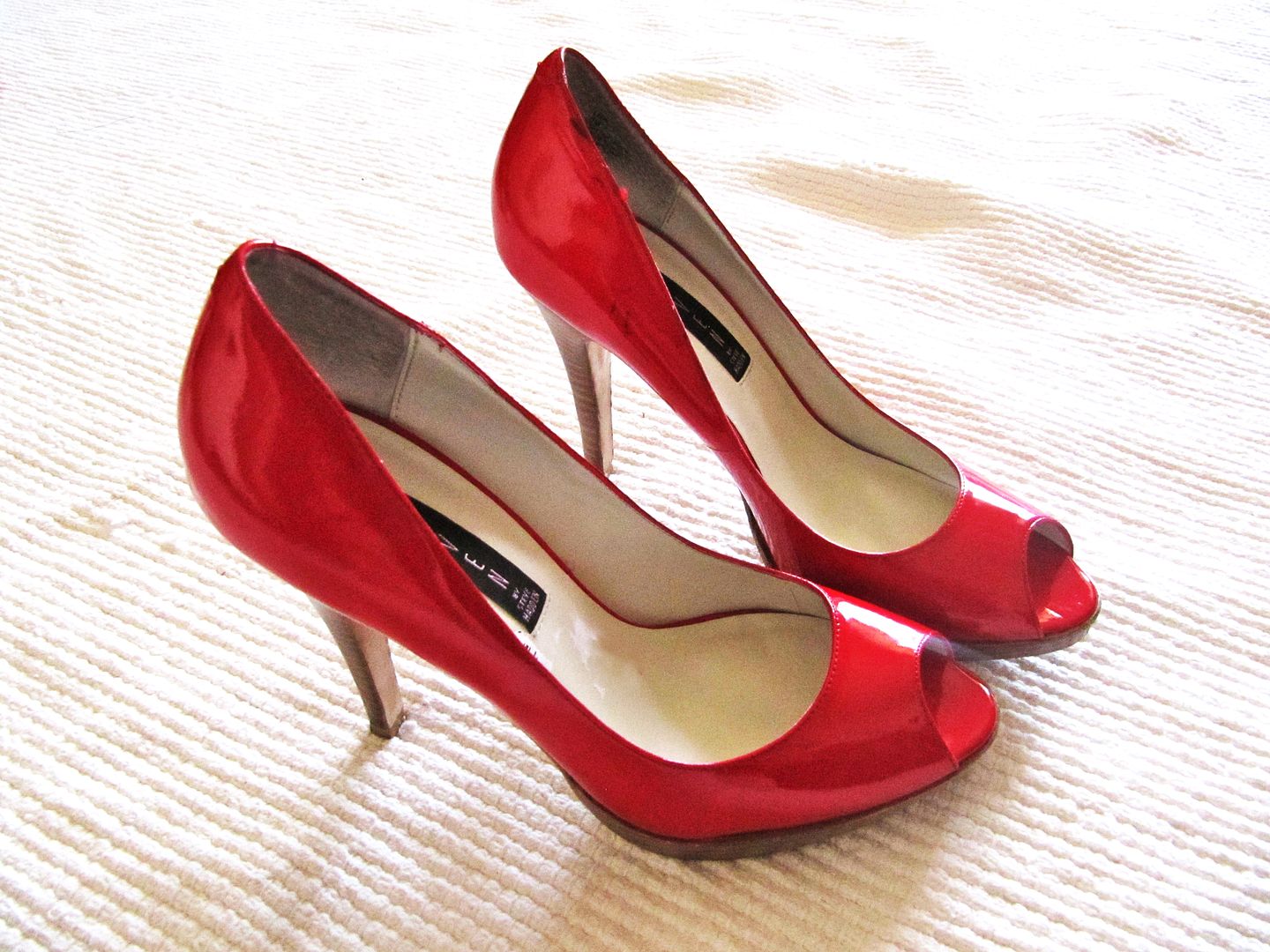 And just cause I'm so excited about this find, I got these patent leather Steve Maddens for only $7!! Red is the color of LOVE.
{{Of course you would have already seen these if you Liked my page on Facebook! I don't want to beg but seriously it's a party on FB!!}}
I'm linking this up to