Gender Reveal Party Giveaway!!!
GIVEAWAY CLOSED!!
This morning I lay awake in bed just thinking about the gender of my baby.  (I can't say 'sex' of my baby because I am informed by my niece that sex is a bad word.)
Here's the truth of it: I want this baby to be a girl. How could I deny it?  I have two boys already, of COURSE I want a girl!  But what's more, I have felt for a long time, that it IS a girl.  I feel like I've already met her.
When I was pregnant with Lukey, I thought 'yes, it's probably another boy.'  So I started brainstorming boys names since they are so hard for me.  I ran several ideas by my hub, who nixed all.  But when one day I said, "How about Luke or Lucas?" he said, "Yes, I like that."  And suddenly our baby was named Lucas and I already knew he was a boy.  It just felt completely right.  There were no surprises when the ultrasound confirmed that several weeks later.  My baby was my Lucas, and I felt like we'd already met.
This time around, the pregnancy has been VERY different. I've been out of control hormonal and definitely not as sick.  I've been craving salty instead of sweet, I've been tired beyond belief.  And as I thought about names, I could not come up with one boy name that I liked completely.  Still can't.  But one day, just as with Lucas, I thought up a girls name and ran it by my husband.  He liked it.  And suddenly I find myself referring to this baby as this name (NO, I'm not saying it yet!) and thinking of it as a girl.
Am I cursing myself?  Are there dozens of you who are thinking "poor dillusional girl!  That happened to So-And-So and they had 10 boys in a row?"  I guess there is nothing to do but wait and see.  Next Tuesday I will have my ultrasound and find out. And I'll tell you on Wednesday (so I can have a day to process the info.)  Okay, enough talk.
I want YOU to guess what I'm having!!
And if you guess right, you could win one of these fabulous prizes from my most amazing sponsors:
One of the classic Moustache Necklaces from the beautiful Ashley @ Little Miss Momma!
These are so unique and hilarious!
a $25 shop credit to the Etsy shop Your Memories Captured:  My buddy Nina sells exquisite stencils like this and so much more!!  Plus she has an awesome blog, you have to check it out!
A custom Baby Bird Stitchery from the Oh So Talented Vanessa @ Lella Boutique!!  (Seriously these are SO cute)  And PS, all of Vanessa's quilts have been recently discounted and you can get them for a STEAL!
And finally…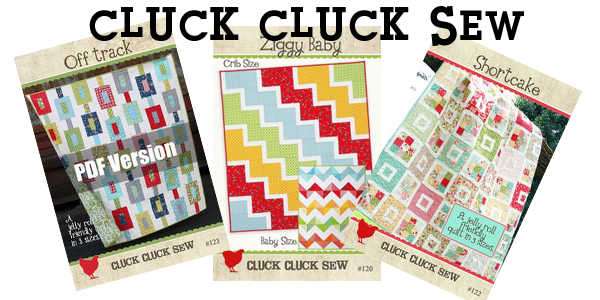 Three of you can pick a PDF quilt pattern from the
famous and INCREDIBLY talented quilter and blogger, Allison @ Cluck Cluck  Sew!!
****************
Okay are these prizes not SO cool or what?  And I want to give lots of chances to win so each prize will go to a different winner from the winning category (the group who correctly guesses the gender of my baby!)
How to Enter:
Go to my FACEBOOK PAGE
(LIKE me if you don't already)
Leave your guess (boy or girl) in a comment!
I will announce the winners on my blog next Wednesday, June 29th!!!
And please visit my sponsors blogs/shops/FBs!
They are all amazing women with amazing products and believe me,
I would not recommend people who I don't think are awesome.
Their Blogs: