I bought these iron baskets from Hobby Lobby awhile ago to hold our miscellaneous crap.  My hubby likes to travel light so he puts his keys and extra wallet stuff in there (as well as all the other clutter he brings home and doesn't put away.)  The problem was that they are wire and all the stuff shows through AND falls through, looking ugly and making a mess.  One day I tried to sew a white cloth liner for the basket.  FAIL!!  The angles of the basket are weird and I couldn't figure it out.  So this is how it sat for a very long time…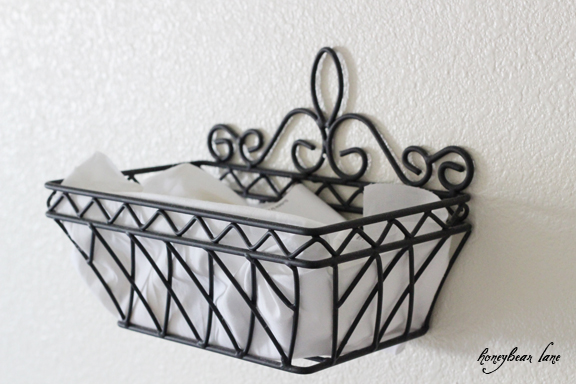 Lovely, right?
Then I had the idea to make basket liners out of rope!  And here they are now…
An easy and cheap solution that's beachy and cute.  Here's how to make them!
Supplies:
Hot glue, sisal rope (I bought mine from Lowe's), and white foam board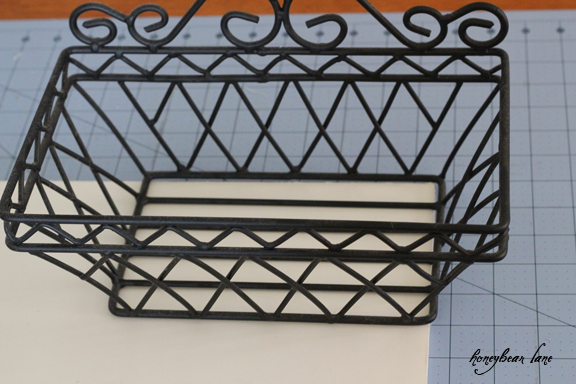 First you have to cut the foam board to the right size of the bottom of your basket. (I used an exacto-knife, much easier.)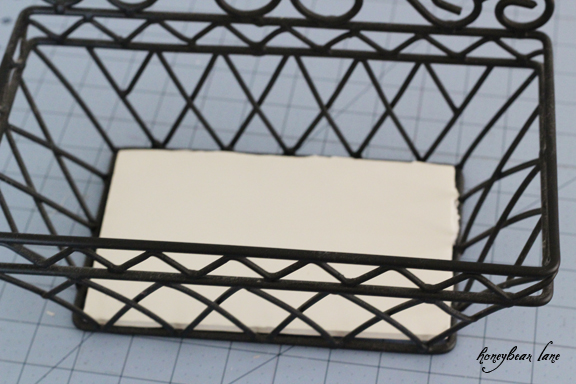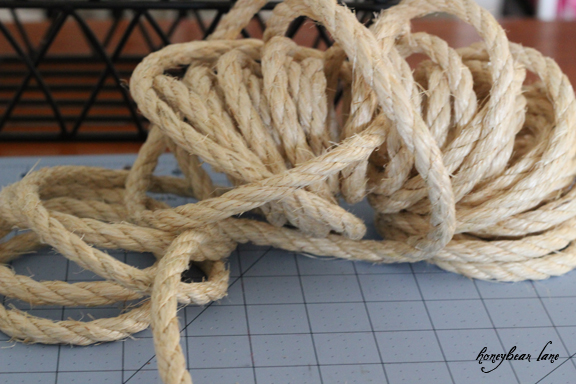 Then you get your rope and glue ready, take the foam core out of the basket for now.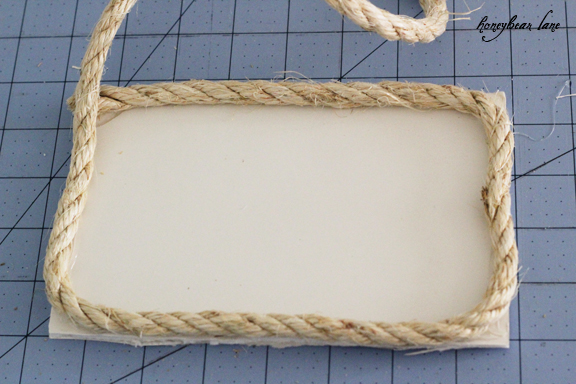 Start glueing the rope around the foam rectangle.  If you are really clever and have a lot of patience (unlike me) you can do this step better by putting the rope around the cut edge so you can't even see the foam.  You'd have to cut the foam a little smaller though.  And I didn't do it (but I kind of wish I had.)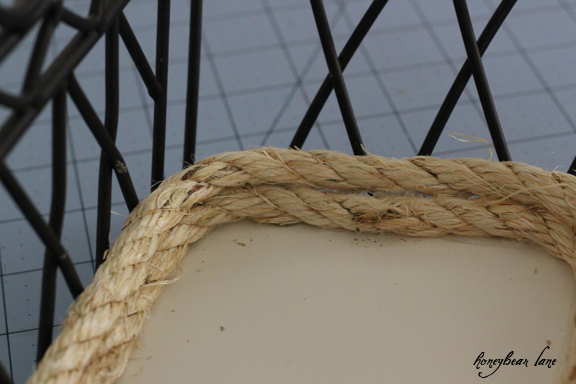 Then start stacking up the rope, glueing it down as you go.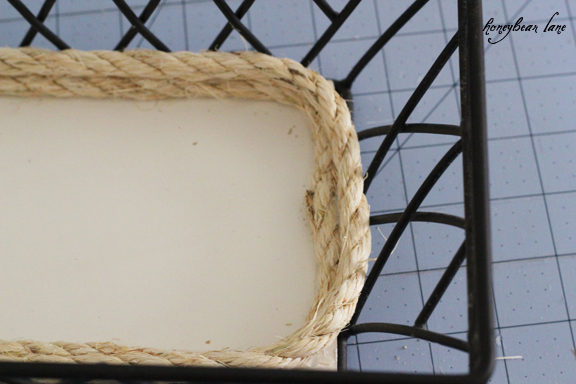 Since my baskets flare out, I had to put the glue more on the side and stack the rope up so the sides flared out with the basket.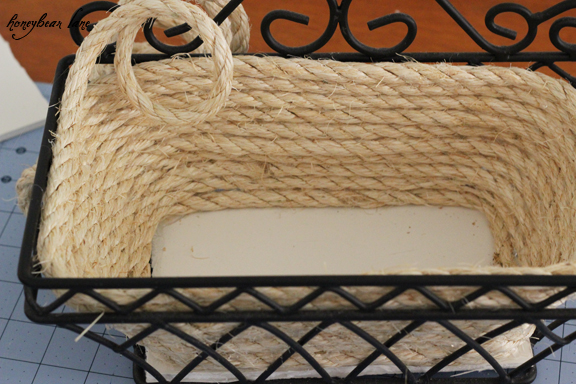 Keep winding and glueing.  This only takes a long time if your one-year-old is holding onto the other end of the rope.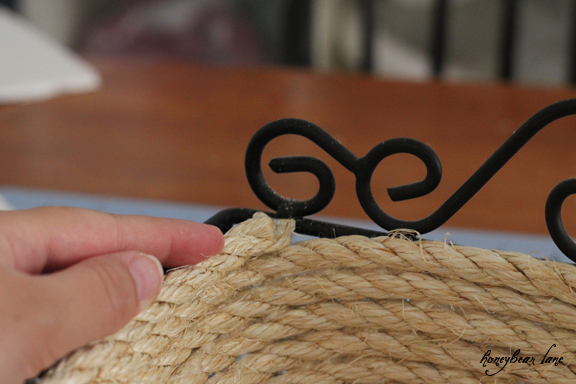 To finish it off I just stopped at the back corner, cut the rope, then sealed it with some glue.  I think you could get creative here and add some cute rope details, but I was lazy and didn't (also because no one could see the inside of these baskets.)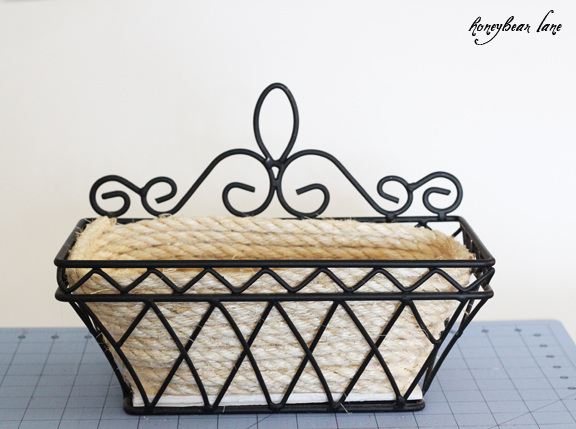 Here's what it looked like finished.  (See how I probably should have tried to cover up that foam core? Oh well.)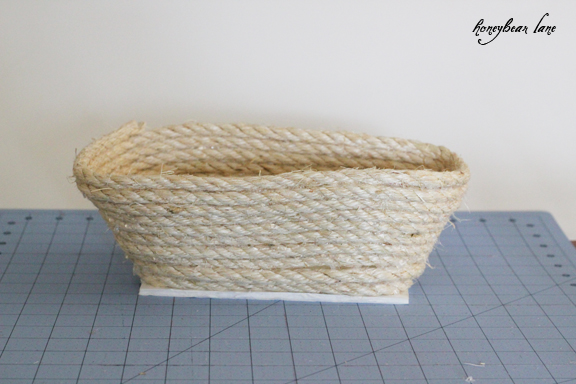 And here's what it looks like out of the wire basket.  A little sad looking…kind of reminds me of those jr. high ceramics baskets–a little lumpy and uneven.  But who cares–you can't even notice once it's in the wire basket.
Not too strong of a statement, but it looks clean and holds all the stuff great!
Linking up to