A Black, White, and Green Wedding Part 1
Last day to enter the $40 Stitches by Heidi Giveaway!!! 
*******
So my best friend's little brother is getting married.  So weird.  He was always that neighborhood boy…you know the one–the one who was always running around naked, getting into trouble, chasing us with kitchen knives.  He's the kid who was always getting hurt by jumping off the roof onto the trampoline just to scare the crap out of our paranoid neighbor.  And now he's all grown up and marrying the cutest girl ever.
So. Dang. Weird!!
But great, of course.
And of course my best friend has been working her butt off doing wedding preparations and now that I'm in town with her, I'm her fresh new pair of eyes.  We have been working like dogs getting stuff together and while it's absolutely exhausting for this fatty preggo lady, it's SO fun too.  This wedding is going to be absolutely gorgeous!
Here's a little preview of what we've been doing…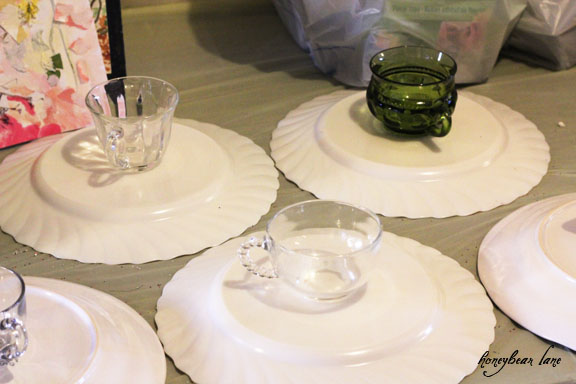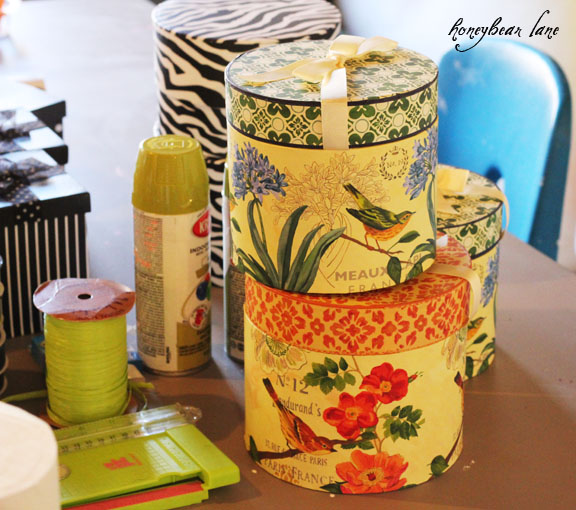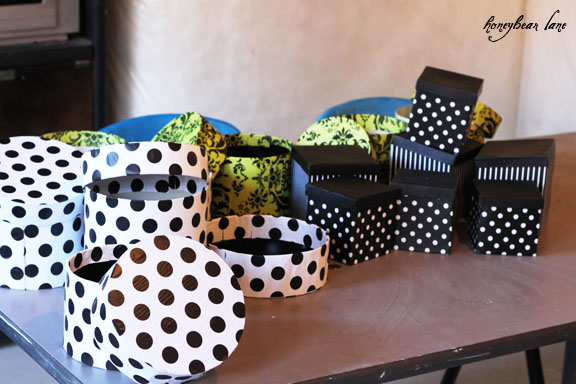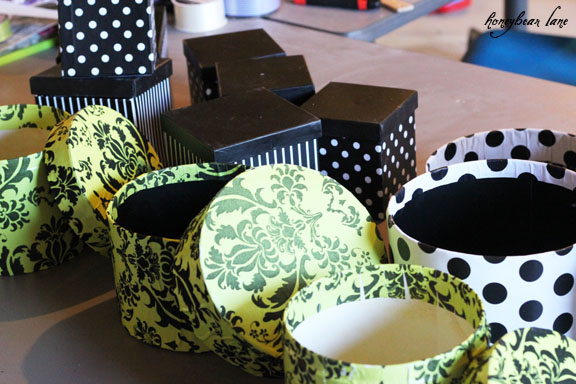 We Mod-Podged wrapping paper onto those cheapie hat boxes we found at Ross and Hobby Lobby in her wedding colors:  black, white (cream), and apple green.  And those plates and tea cups at the top–don't ask.  It'll just be easier to show you later.  I don't want to ruin the finished reveal so I'm not saying anymore but I'm SUPER SUPER excited to see how it all turns out.
Do you have a wedding you're helping with this summer?  I'd love to hear your plans!
And don't forget…if you have made a puff quilt, link it up to the Puff Quilt Linky Party!!!