Make a Dramatic Centerpiece with Branches
I'll show you how I did this branch buffet piece real quick…
We bought some curly willow at Tai Pan and collected some stray branches on the road side and sprayed them white.  When you spray branches white, if you spray a little you will get a rustic weathered look.  It takes a LOT of paint to get them perfectly white.  So we went for the rustic look.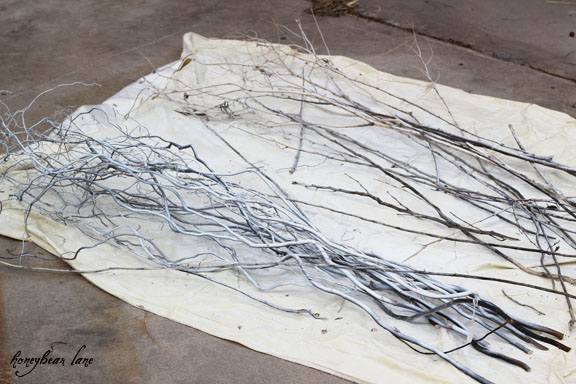 Then we had a large container so we found a smaller one to put plaster of paris in with the branches.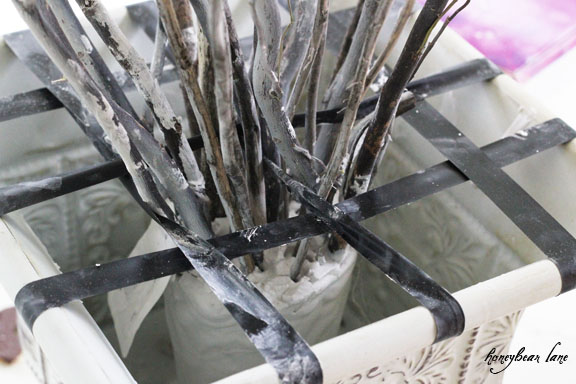 To make sure the branches all stayed spread out instead of falling over to the side, we made a tape grid on the container.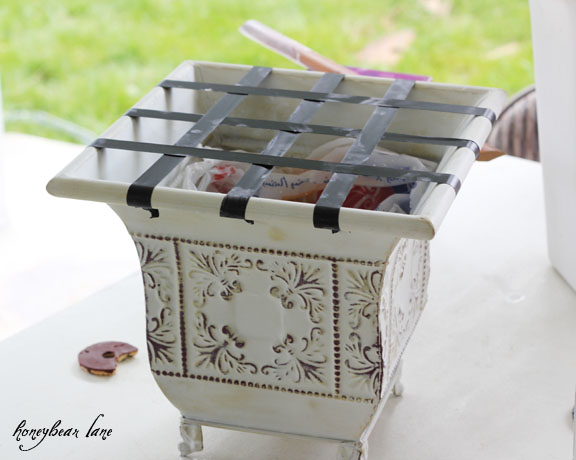 We put all the sticks in the middle four squares of the grid and poured in the plaster of paris.  We let the overflow run over into the container so it would fill in any holes in the metal container (so we could fill it with flowers and water later.)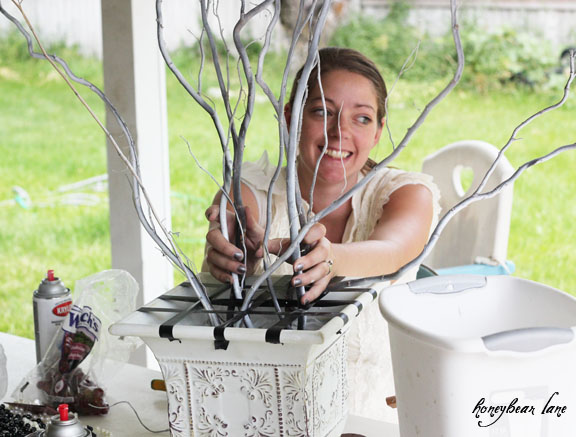 And you get your bff to help out and hold the sticks in place long enough for the Plaster of Paris to set up a little.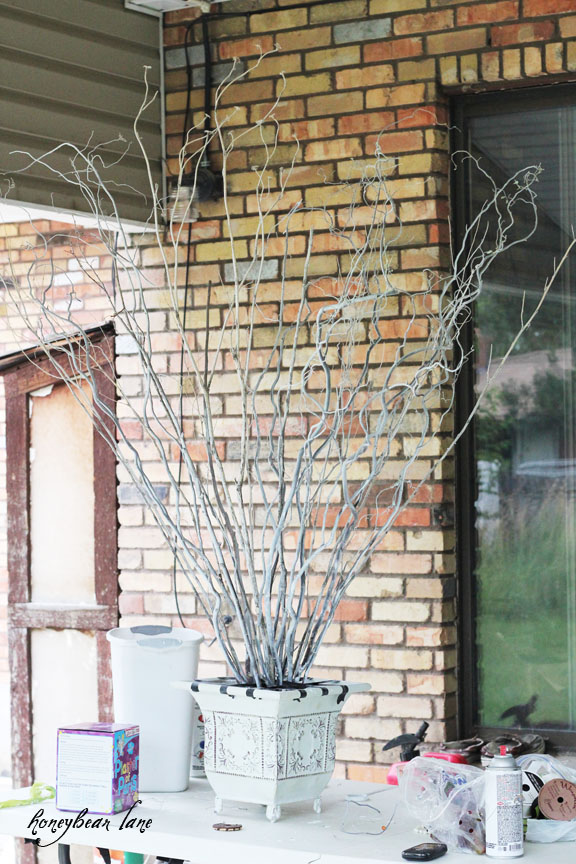 Then we let it sit for several more hours.  To hold the inner container in place, we filled it in with rocks.  After that I just put in some water and then added the flowers, white hydrangeas.
We draped pearly garland around the whole thing in cream and black.  I found that in the Christmas Section of Hobby Lobby.  We also strung some white crystals with fishing twine (which you can't really see here) and got a few special pendants to bling it up even more.
The thing I love about this buffet piece is that it uses minimal flowers, which are pricey, but the sticks add height and drama and the garlands tied it into the theme of the wedding.  I think it turned out awesome!