Straight Line Quilting with Lella Boutique
Greetings! I'm Vanessa from Lella Boutique. I'm happy to be guest blogging here while Heidi is away on maternity leave! I hope everyone had a good Christmas!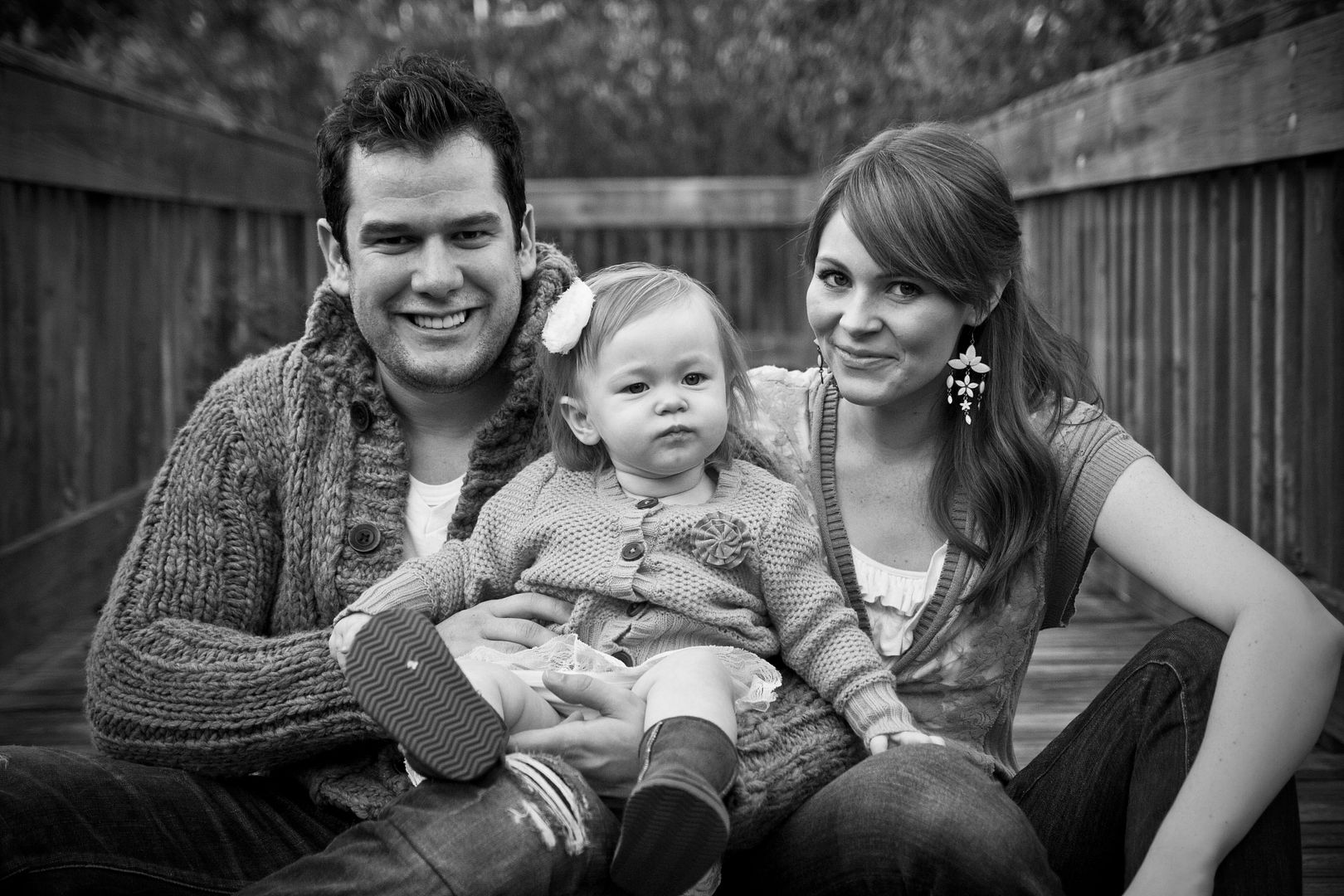 I absolutely adore simplistic quilting.  It looks clean, contemporary, and is a great way to showcase a quilt's design.  It's also pretty easy to achieve–as long as you have the right tools.  I'm using my Silly Goose quilt to demonstrate.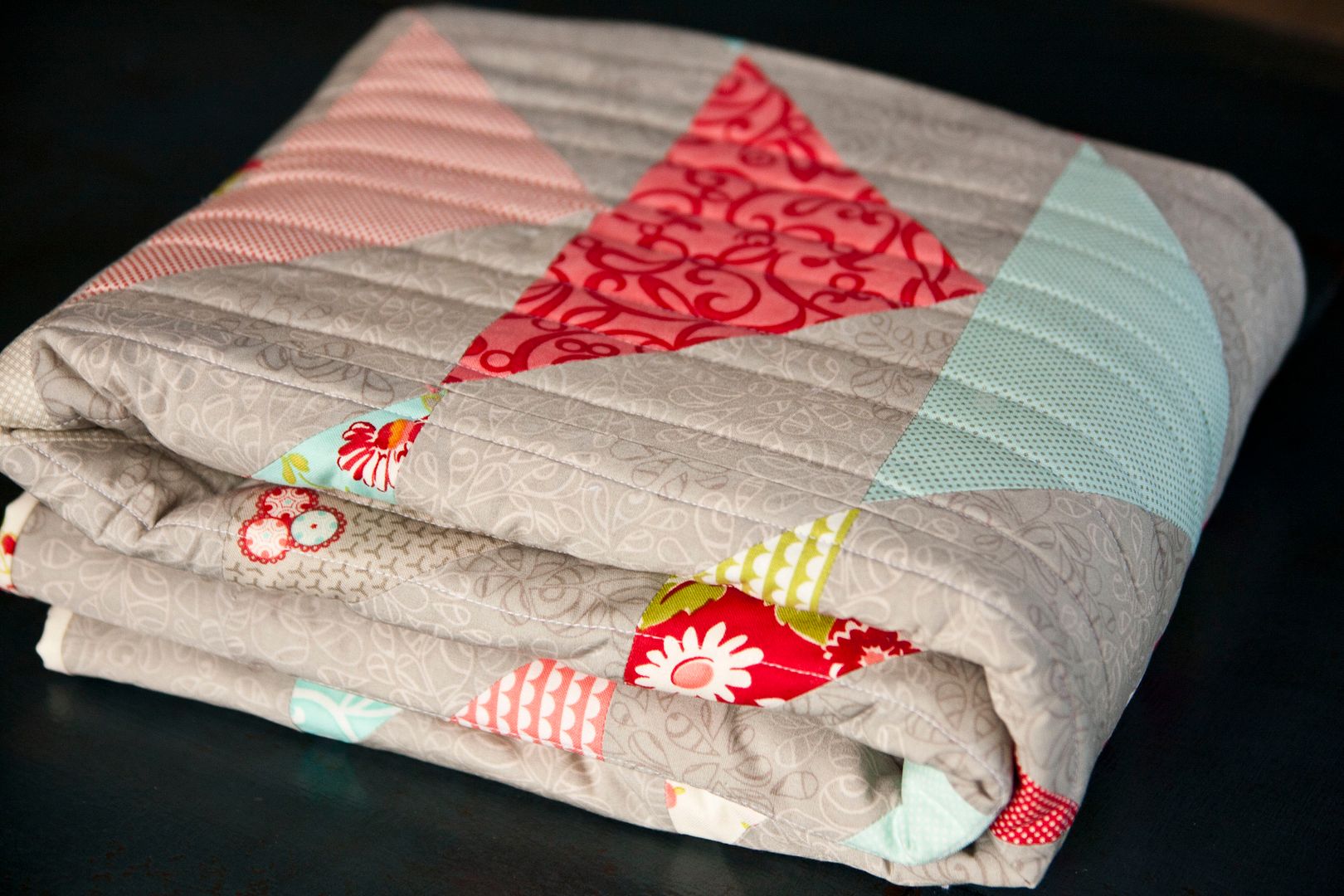 The method I'm sharing today is perfect for lap-sized quilts or smaller. For larger projects, I would recommend the services of a professional long-arm quilter.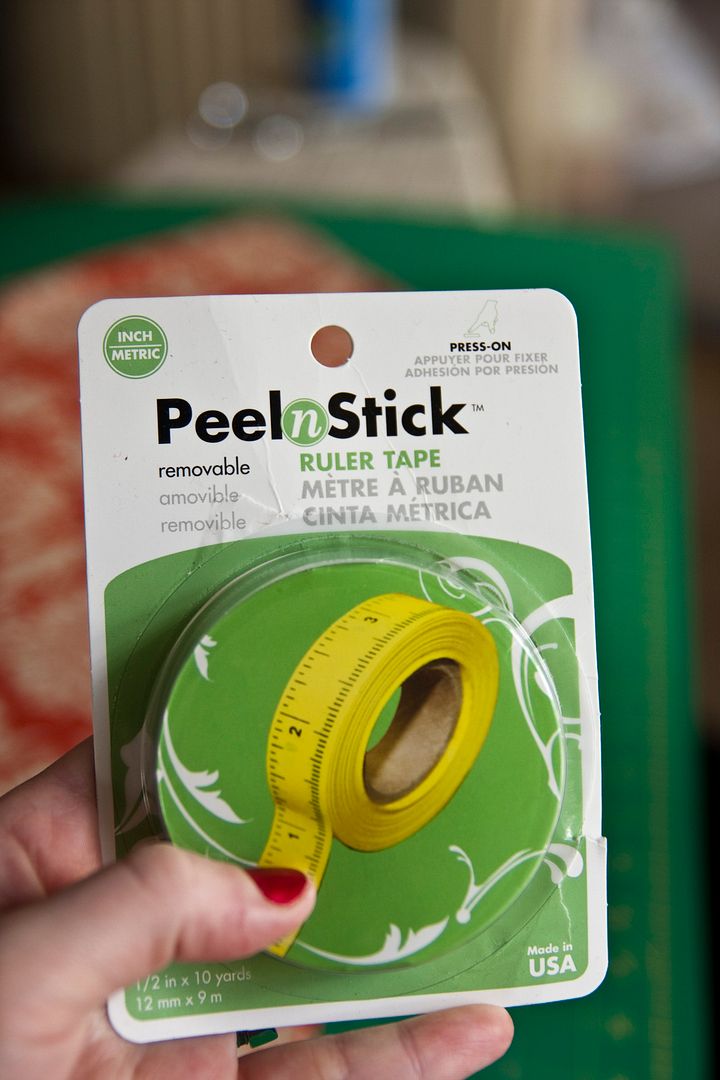 One of the easiest ways to quilt simple lines is to follow the existing lines or seams on the quilt.  This is what my quilt looked like after quilting 1/4″ away from the seams: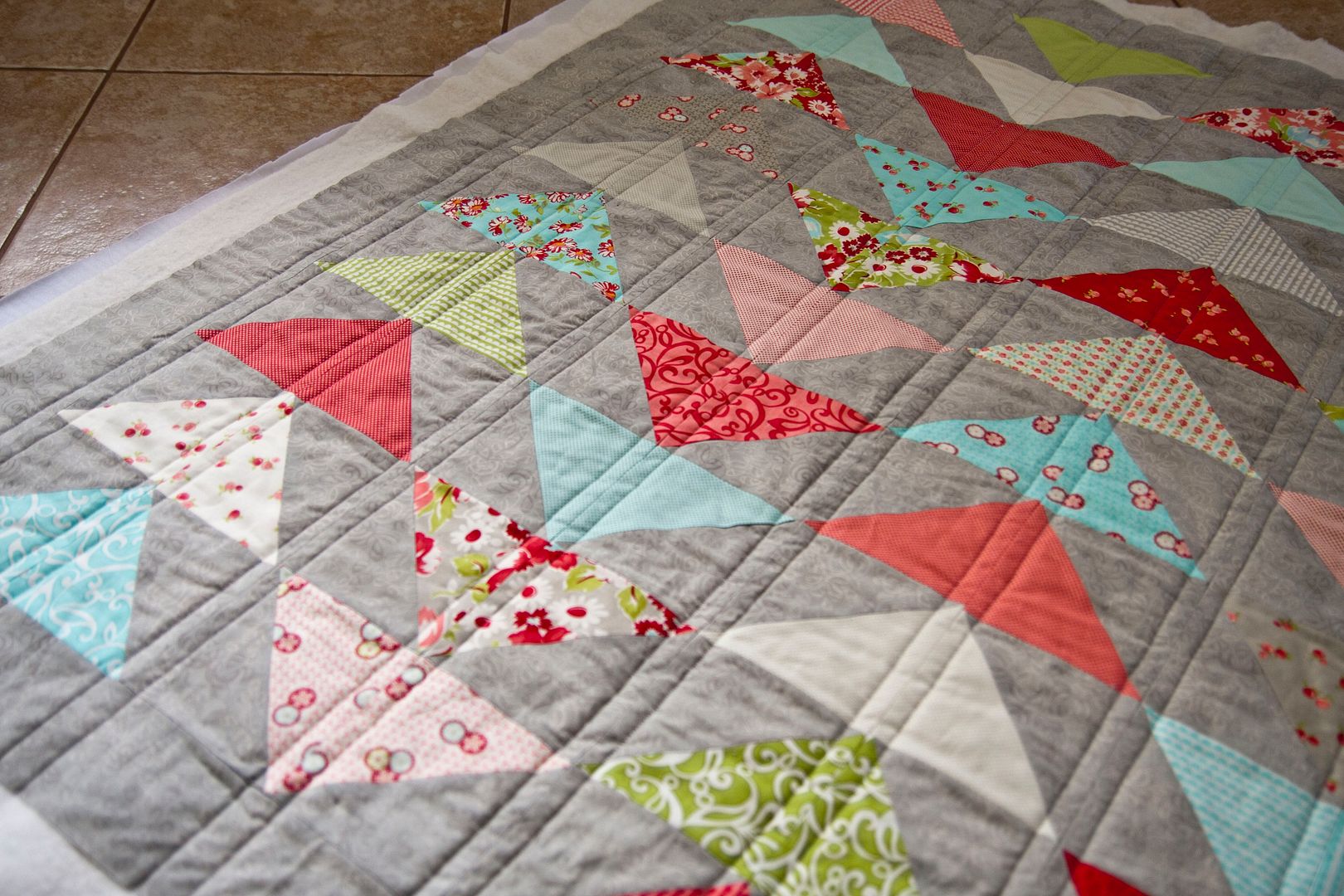 However, I ran into a slight problem when the seams ended and I reached the quilt's border. No seam to follow potentially means a crooked line if I continue sewing without any guidance.
Luckily, the PeelNStick Ruler Tape presents an easy solution! After pulling the quilt out from the machine, I laid down a small strip of tape onto my quilt to "extend" the seam  through the border and to the outside edge of the quilt.  (Now this I just eyeballed it until it looked as straight as possible.)
Then, I simply resumed stitching 1/4″ away from the edge of the sticky ruler tape as if it were the seam.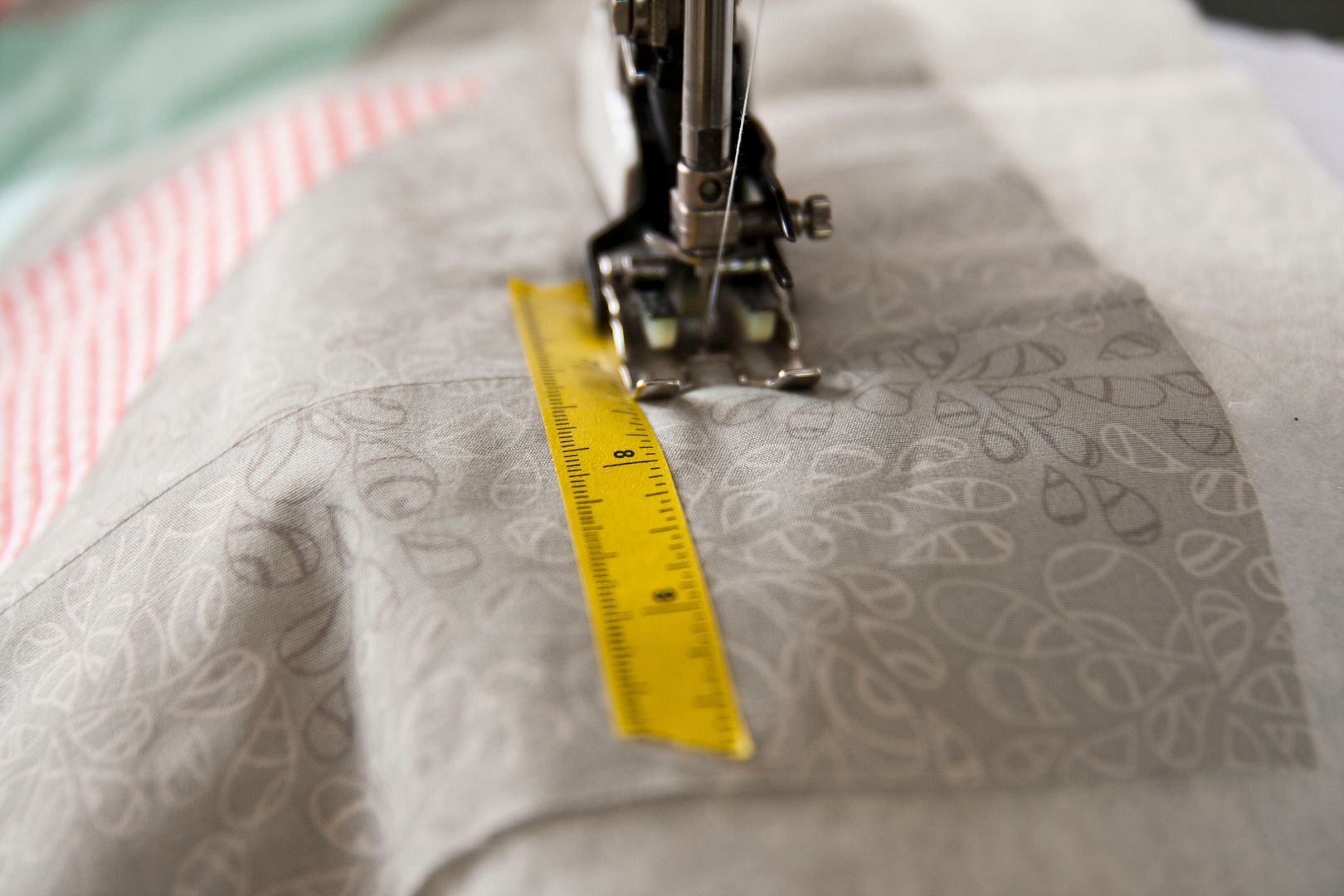 Ta da! I just had to repeat this step for the start and finish of each line. And the good news is that you can reuse each strip of sticky ruler tape multiple times before you need a new piece!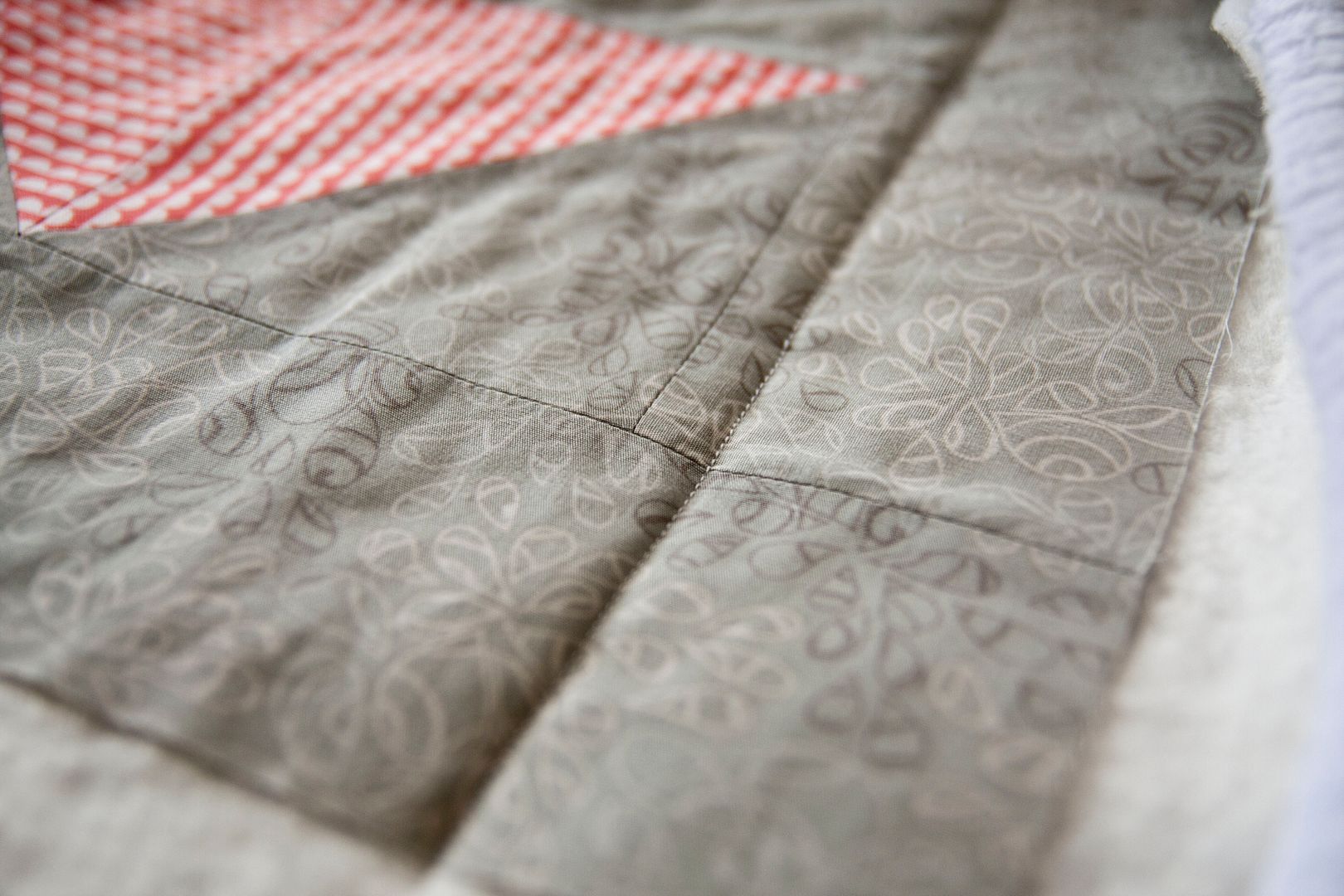 At this point, I had only quilted along the seams.  I could have been finished quilting at this point but I wanted more lines.
I laid down more PeelNStick Ruler Tape but this time I cut a piece long enough to run along the whole length of the quilt. I just centered the tape between the existing quilted lines. (Once again, just eyeballing it until it looked centered and straight.)
Next, I sewed about 1/8″ away from the edge of the tape on both sides. (You can see where I lined up the walking foot with the edge of the tape.)
I re-used the strip of ruler tape four or five times before tearing a new piece.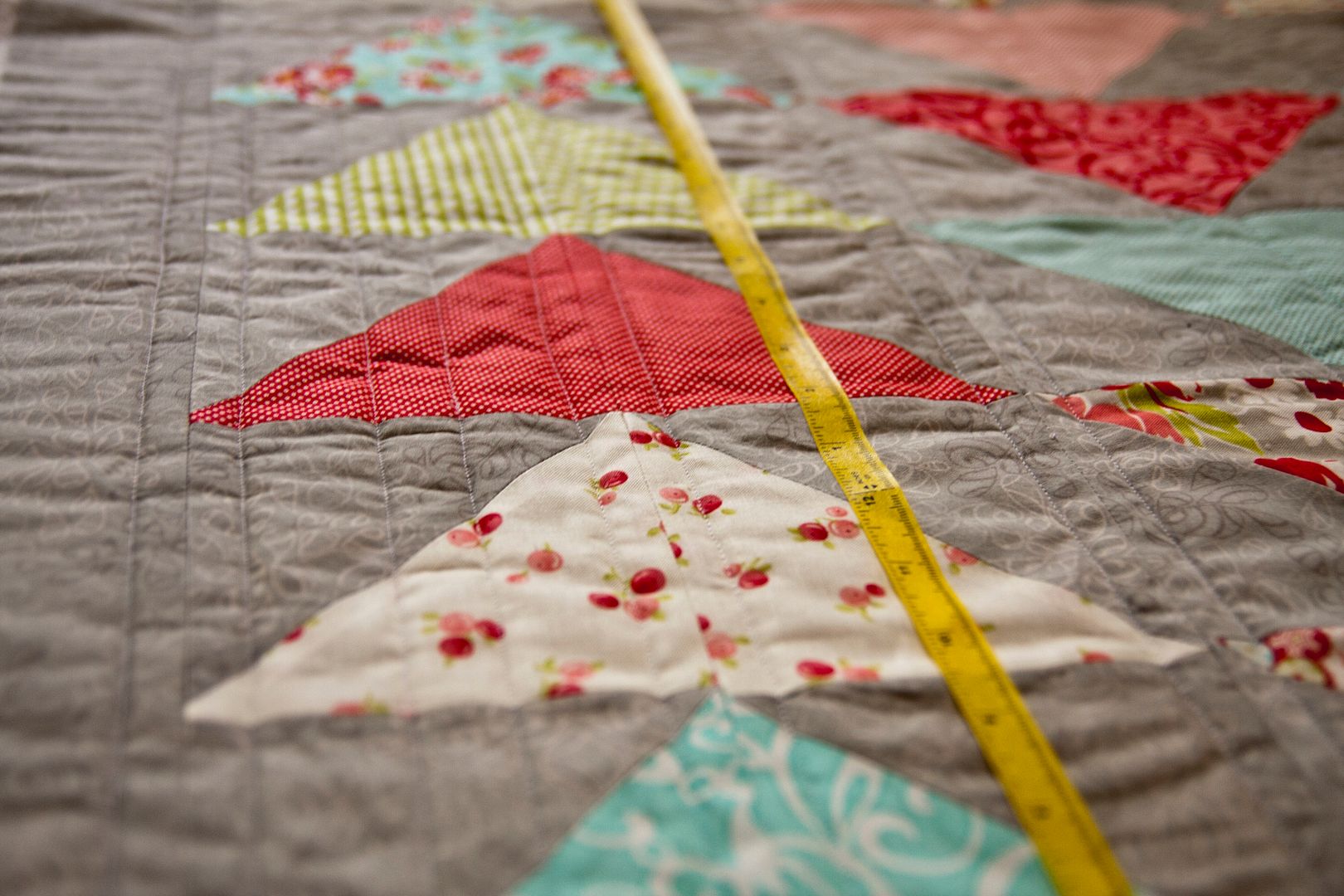 And that's pretty much it. Once you finish quilting the desired amount of lines, you're left with a design that is simple and clean–and really showcases the quilt design.  Whatever you decide to do, the ruler tape is a fantastic way for you to add lines wherever you want!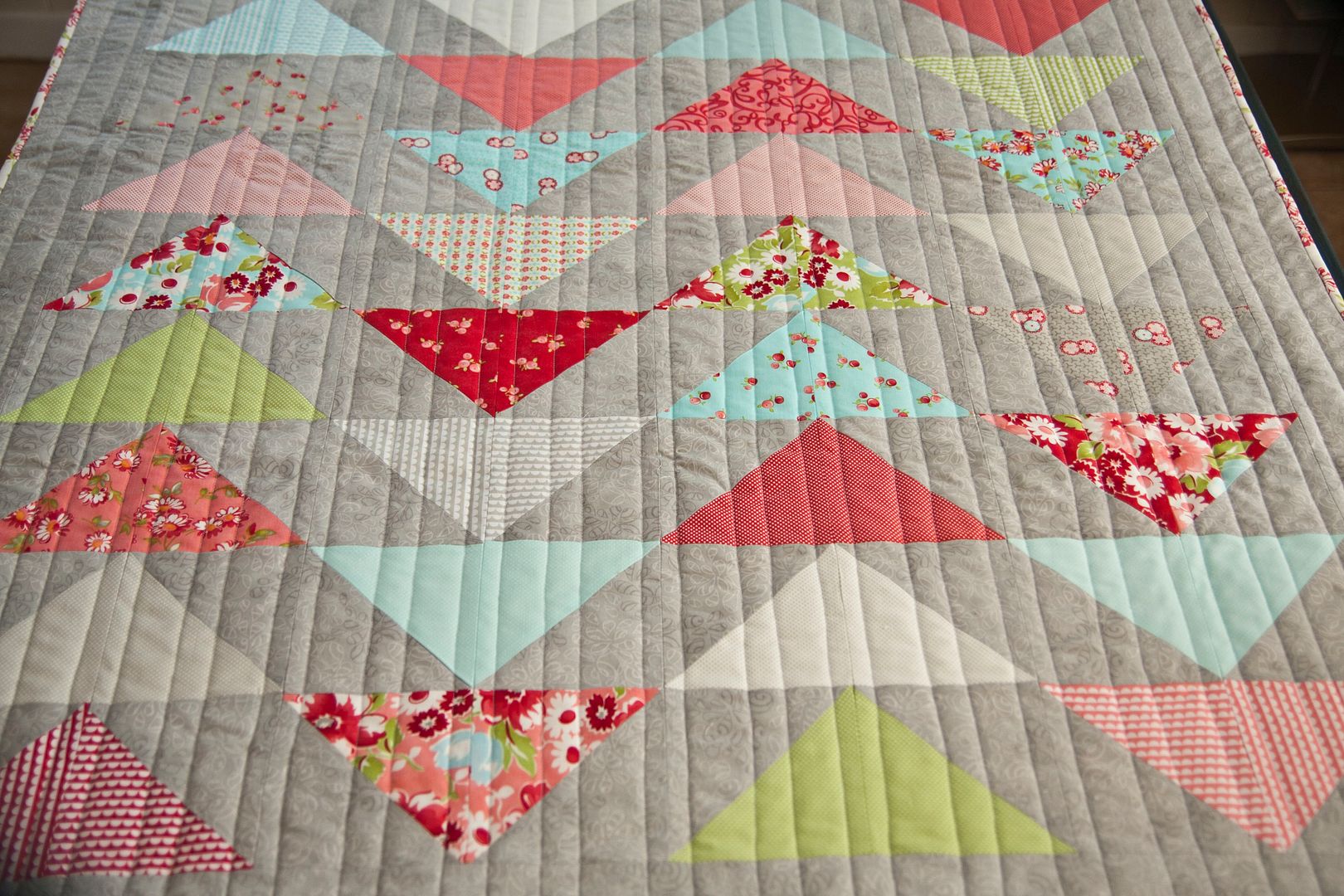 Lucky for me, Santa was sure to include a few extra rolls in my stocking!