Alphabet Onesie with Elmers Painters
I got an assignment to get some Elmer's Painters Paint Markers and make something with them.  I decided to make a simple Alphabet onesie.  I think it turned out pretty cute and was a snap to make!
These pens are very easy to use and not messy at all.  Anyone can use these pens–even little kids.  So much nicer than trying to deal with a big paint mess!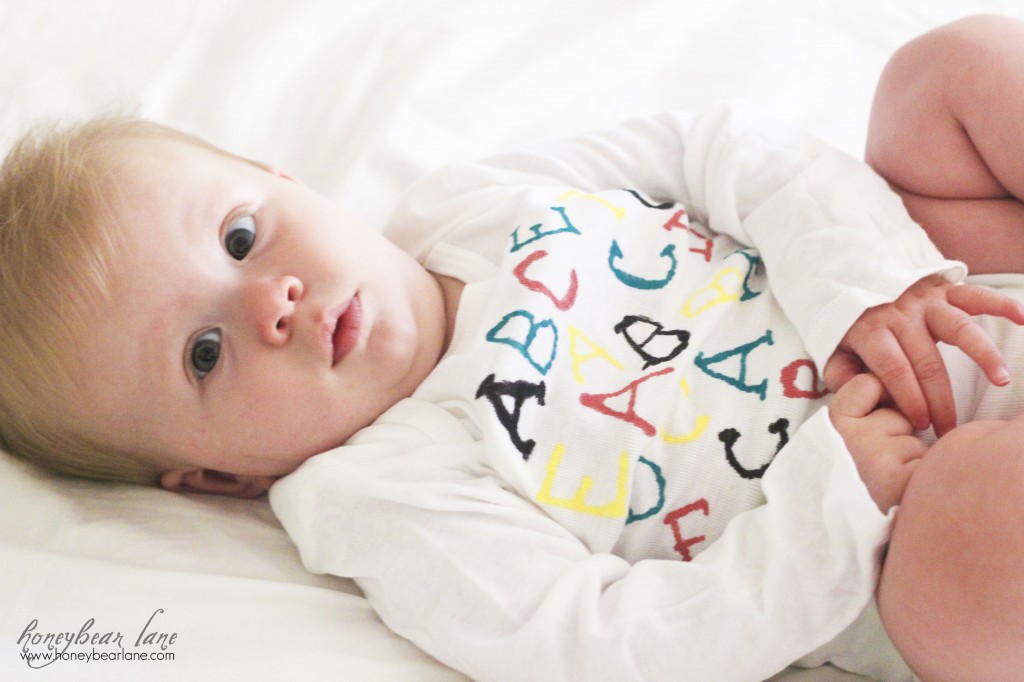 This would be a great craft activity at a party–or a baby shower!  Make a onesie!  Or you could do a quick Mother/Father's day gift by buying a blank apron and drawing on it.  So many possibilities. 
First I had to buy the Painters markers at Walmart.  They were a little tricky to find since I checked the kids art stuff section first (you know, where all the Crayola products are.)  But they weren't there–they were right by all the acrylic paint!  So if you want to find these pens, look in the paint and craft section.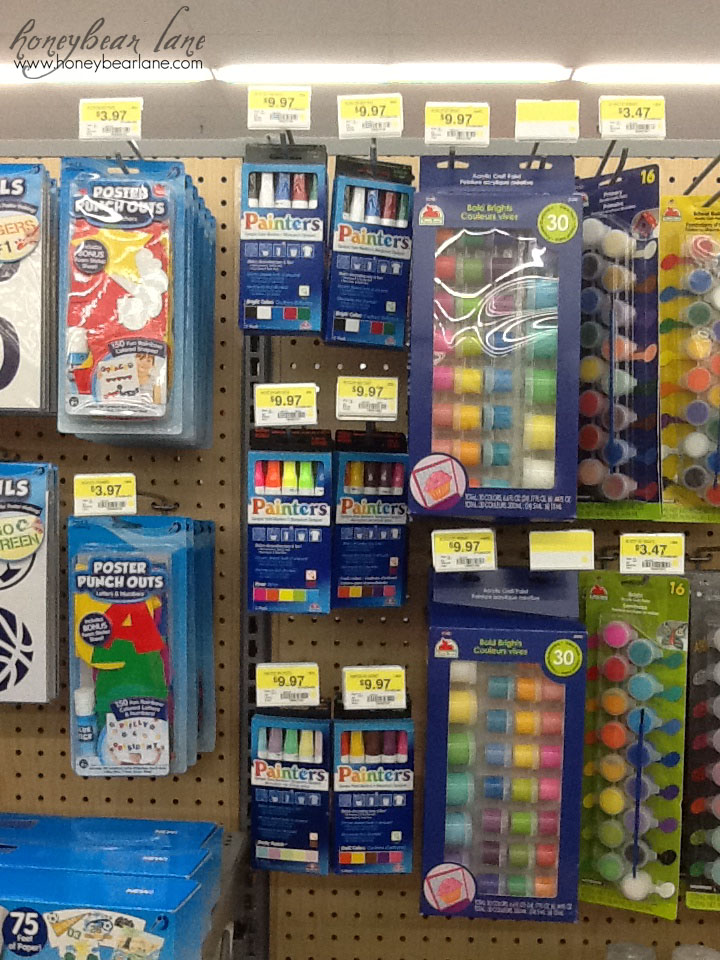 It was nice because you could buy them in a pack or separately if you wanted to mix and match colors. There was a good selection too–I wish I'd gotten some gold and silver!  I bought all mine separately so I could get these colors:  teal, pink, yellow, black, and white.  And each pen only costs $1.97.
To use these pens, you just shake them up a little and then tap (or pump, rather) the soft tip until the paint comes out.  It is pretty evenly distributed which is so nice–no big globs.  To apply it to the fabric, make sure you have something underneath because the paint does seep through.
To start making your words or design, I found it worked the best to do a stippling method, making small dots rather than dragging the paint marker.  The knit fabric doesn't glide well with it.  The nice thing about these pens on fabric is that it's not very stiff.  It's a little stiff where the paint is, but since you can draw finer lines than with a paintbrush, there's not as much surface area to get stiff.
I wanted to test these pens out on some other surfaces too.  I tried it first on some Mason jars.  I LOVE the teal on the Mason jar.  It wrote so smoothly and looked thick and nice, unlike a marker.  I also used my white to add some dots to the letters (I labeled this jar "rotary cutters") and I love how it turned out.
Disclosure:  I am a member of the Collective Bias™ Social Fabric® Community. This shop has been compensated as part of a social shopper insights study for Collective Bias™. All opinions are 100% my own.  #CBias #SocialFabric
Please visit and follow Elmer's (hashtag #ExpressYourself):