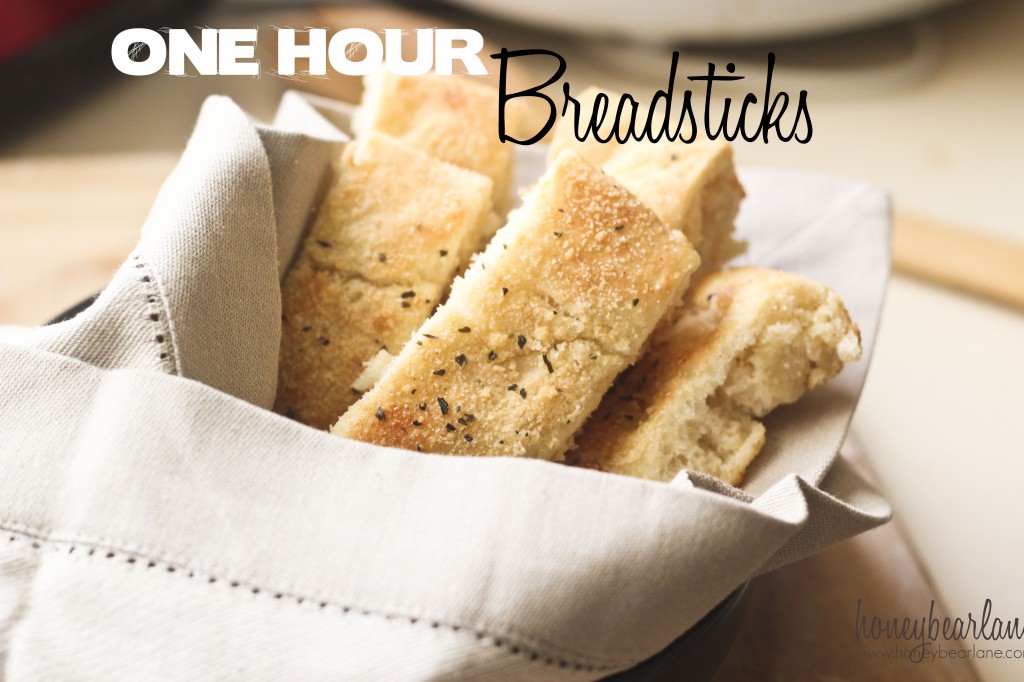 This is a recipe from a family cookbook from my sweet cousin Sonya.  I have made these breadsticks several times and the thing I like the most about them (beside the fact that they are SO super good) is that you can made them start to finish, in one hour.  For something with yeast, that is a big deal!  You don't even have to do a fast rise method or anything.  Make these to go with anything but I love them with soups (perfect for fall coming up!)
Ingredients:
1 T. yeast
1 1/2 C warm water
1 tsp salt
1 cube butter
1 T. sugar
4 C. flour
Parmesan Cheese
Garlic Salt
Directions:  To activate the yeast, dump 1 tablespoon into 1 1/2 C warm water (in a medium mixing bowl.)  If it's too hot, it will kill the yeast.  Too cool, it won't activate.  Give it a few minutes to activate–it will puff up and make the water all murky.  Then add the sugar, flour, and salt and mix it up well.  Let it rest in the bowl while you melt 1 cube of butter and spread onto the cookie sheet.  Then roll the dough out onto the sheet about 1/2″ thick.  Flip it over so the both sides get nice and buttery.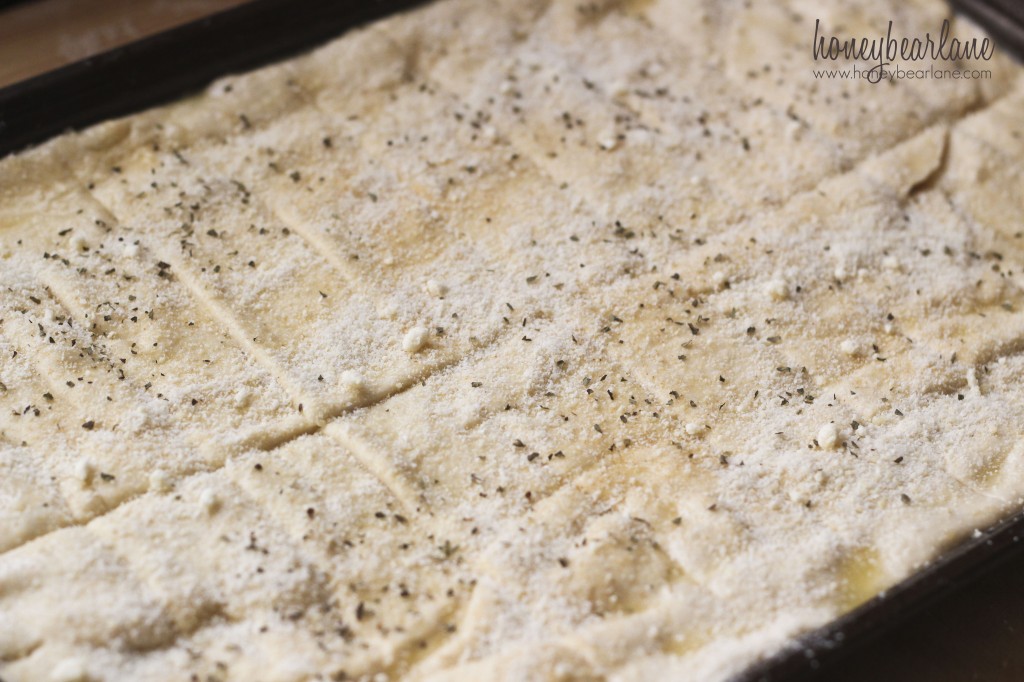 Use a pizza cutter to cut it into strips about 1.5″ wide and cut in half lengthwise.  Sprinkle with garlic salt and parmesan.  Let it rise for a half hour and then bake at 400 degrees for 10 minutes.