The flu is still rampant in my household and now my little 13-month-old has it.  There's really nothing sadder than a baby who is so sick…they don't smile, they just cry and want loving and holding and have no energy or life in them.  So that's what I've been doing, the best I can with two other kids.  Just holding her and watching WAY too much kids TV (to the point of wanting to blow my brains out.)
But today during a rare happy moment when the meds had kicked in, I took some picture of my newest puff quilts in the shop and I want to share them with you real quick!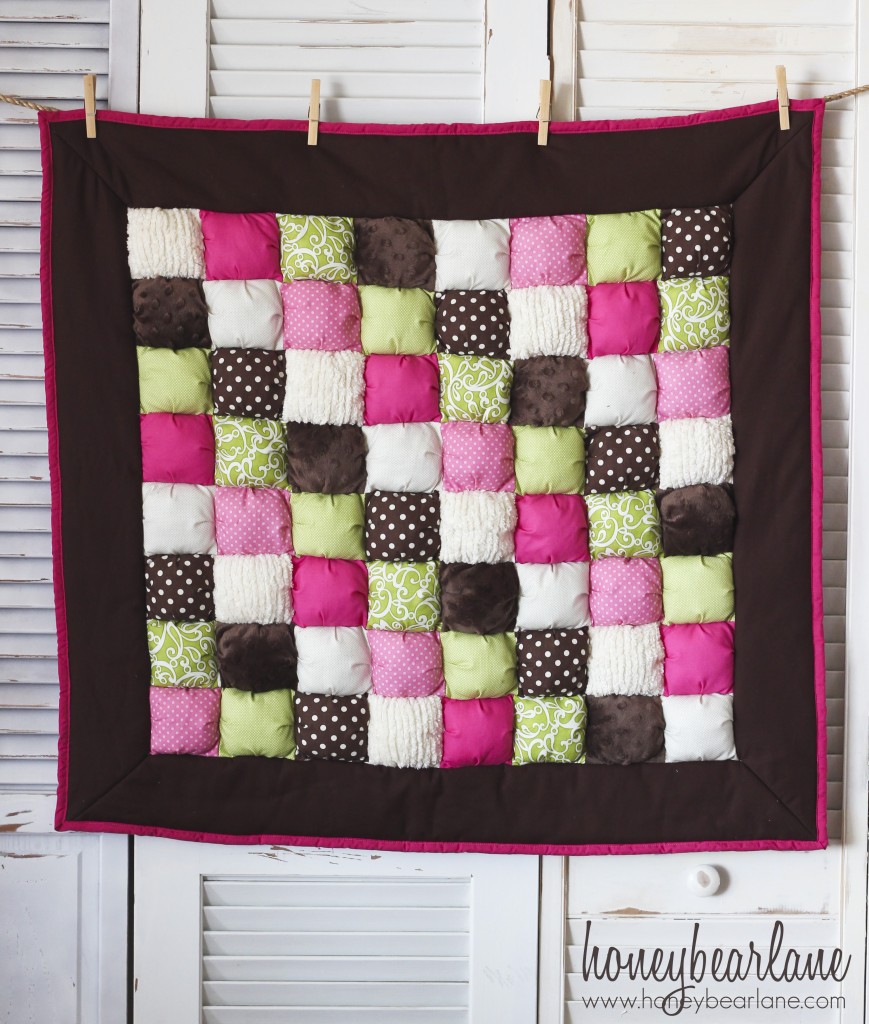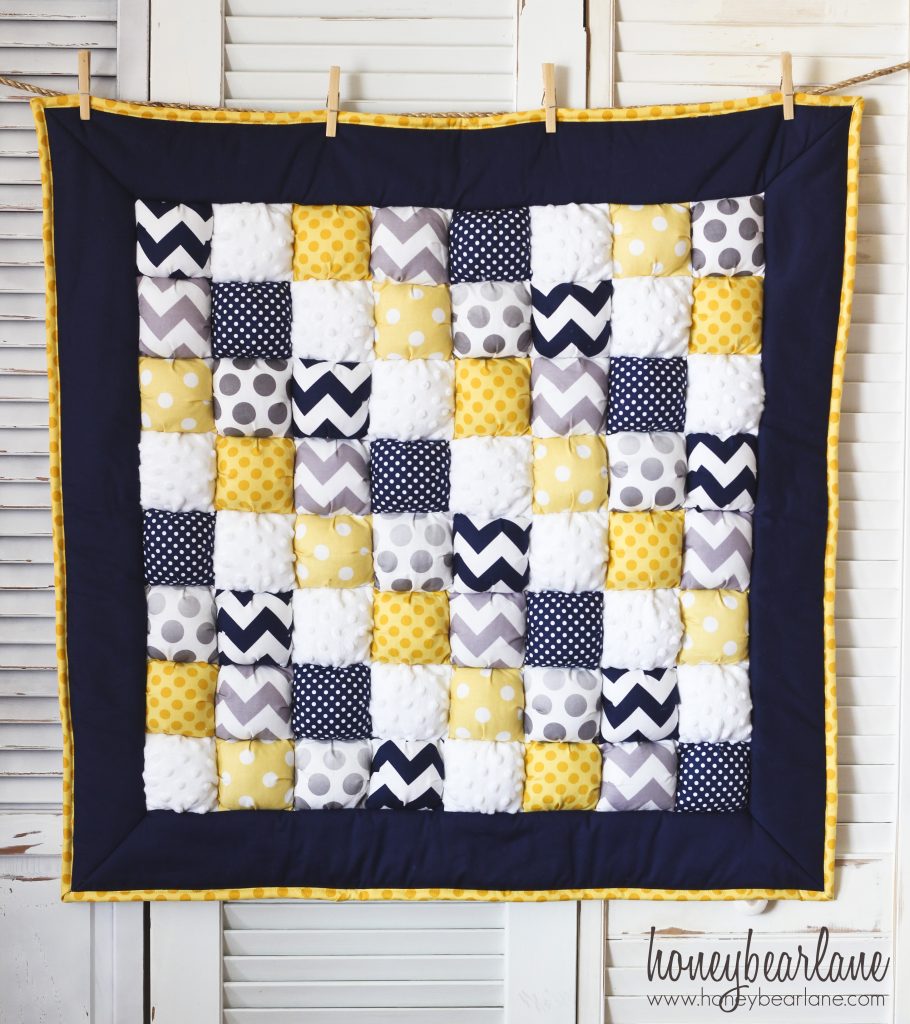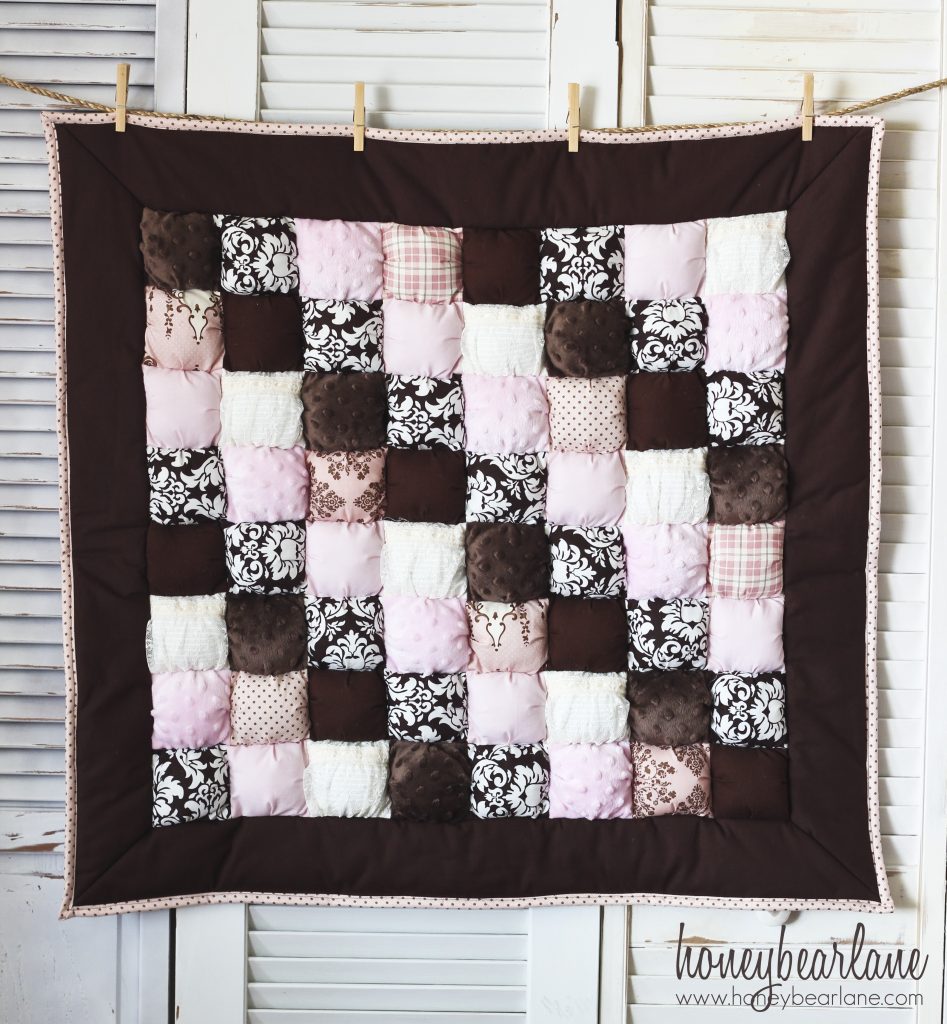 You can find all these quilts in my shop–click on their names and it will take you directly to the link.
I just want to say that I don't make these quilts by myself!  I have a team of very talented ladies who have been sewing for me since July and I could NOT have done pretty much any of it without them.  So many times I post new quilts and people say "I don't know how you crank them out!"  Well I don't!  My sewers work hard and work together to get these done and I pretty much just coordinate the effort and design the quilts.  I'm very grateful for their hard work and I hope they know how much I appreciate them.  Thank you Marie, Sarah, and Shandra!