I think I can speak for all of us when I say HOORAY FOR SPRING!!!  I'm SO thrilled for the warmer weather, the flowers, the green grass, the blossoms, the warmer weather.  And this year I can hardly contain my excitement because I get to be part of the Home Depot Garden Club and Spring DIY program!!!  I LOVE everything DIY (as you might have guessed) and this is just the perfect program for me to be involved in.  Home Depot is such a wonderful store that I've been going to for years.  They always have everything I need!
I live in a walk-out basement apartment in an open-backyard community.  My backyard has an absolutely gorgeous view but the actual yard itself lacks a little character and well, flowers.  I absolutely LOVE a well-groomed yard with green grass, trimmed out landscaping, and flowers and greenery galore.  My mom always has beautiful gardens and I guess I inherited her love for it!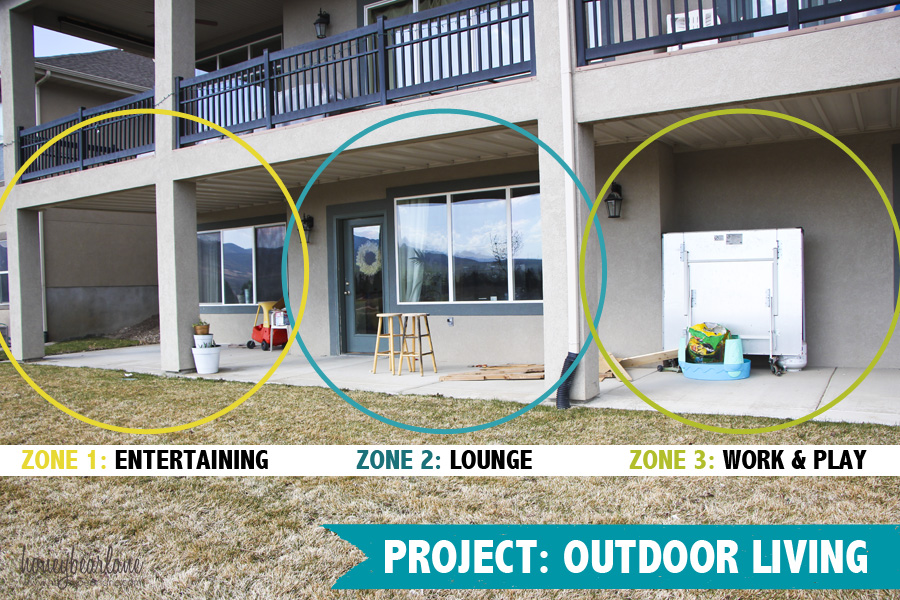 I would love to be able to transform this entire outdoor area into another kind of outdoor living area oasis, but I have to tackle one project at a time, with the budgets that I have available to me.  I have divided my back deck into three zones:  Entertaining, Lounging, and Working & Playing.  The Entertaining Area will have the grill, table, and chairs.  Obviously this is where I would have summer dinner parties.  The Lounging area is right outside the door and is a good place for chairs and/or a bench, as well as potted flowers.  Zone 3 is where I would keep my work/DIY projects (all the actual tools and paint stuff is kept inside) alongside my kids' summer play things.  This is a large area that has access to the hose so I can fill up the kiddie pool easily!  And they can play while I work on my latest project.  I love working outside!  (And obviously I have a lot of work to do)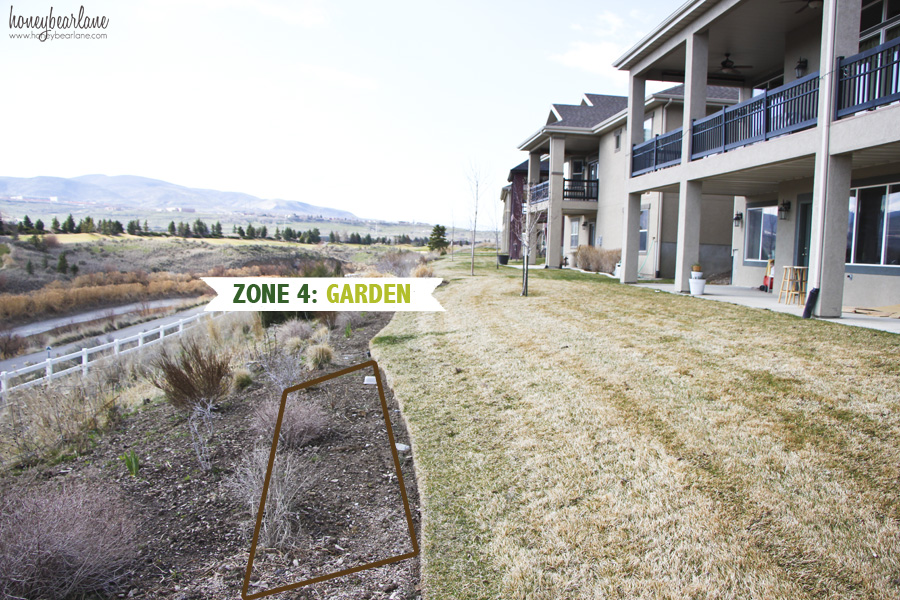 Finally I have a Zone 4, which is the actual garden.  This is not the best place to garden because it's on a slope and the soil itself is nearly pure clay.  If I were to plant a vegetable garden, I would have to do raised garden beds in here, but I think a terraced raised garden bed would be amazing!!
Did you know that Home Depot has a Garden Club?    Even if you haven't had the most success in the past, I encourage you to check out the Home Depot Garden Club and stay awhile. I signed up to be part of the Home Depot Garden Club and I'm looking forward to $300 of exclusive savings through email during the year, to see the latest products, and get inspired by their monthly lawn and garden ideas!  You will also get $5 coupon off your next garden purchase (of $50+), 8 new projects to help you dig in to spring, as well as monthly to-do lists and tips, expert advice, and how-to videos!  (Seriously it takes two seconds so just sign up already!)
There are so many projects I will need help with, so I'm going to be spending a lot of time watching these videos.  As I mentioned, I want to try Raised Garden Beds…
…This gorgeous Flower Tower for the Lounge area,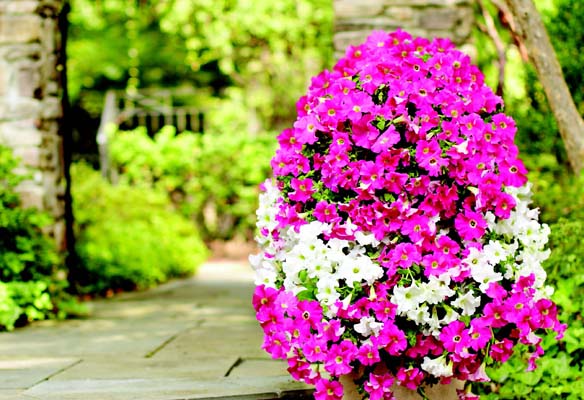 …And many other fun projects which I will research as I come to them.  Home Depot and I have teamed up to help me achieve many of my Project Outdoor Living goals so get ready to see some fun and inspirational ideas!
What's on your Spring DIY list this year?  Do you love working in your yard and garden?  Seriously, I'm not just saying this–the Home Depot's Garden Club site is a WEALTH of information about gardening/lawn care/you name it.  If you have always dreamed of having a prize-winning garden that all the neighbors can be jealous of but lack the knowledge, spend an hour or two (or three!) reading all the stuff on this site.  Seriously…you will thank me.
It's home improvement time, and The Home Depot has everything you need for spring.  No matter what projects you want to tackle, The Home Depot has you covered and can help you #DigIn to spring.
Spring is the perfect time for all your outdoor home renovations. Shop The Home Depot for terrific values on new patio furniture, landscape supplies such as fertilizer and potting soil and outdoor grills. Keep your lawn and garden looking great, too, with the huge selection of lawn mowers, edgers and trimmers, and garden tools.
Visit The Home Depot Garden Club for product ideas from kick-starting your Spring with seed starter kits to building a window birdfeeder.
This is a sponsored post written by me on behalf of The Home Depot.