Red Velvet Cake Mix Cookies
Wow–what a crazy two weeks!  First I got strep throat and thought I would die, then it was my daughter's birthday, then it was Thanksgiving with food, shopping, and relatives aplenty, then it was my husband's birthday, and then I got sick again!  Please forgive me for my lack of posts.  Life, right?
I was in the mood to bake the other day (which doesn't really happen that often for me) so I searched around for something easy and quick since it was getting late.  I looked through my cake mixes and noticed a recipe on the side of a Duncan Hines (my favorite cake mix brand btw) and thought I'd give it a try.  Red Velvet is so festive for Christmas, no?  Hence the Red Velvet Cake Mix Cookies.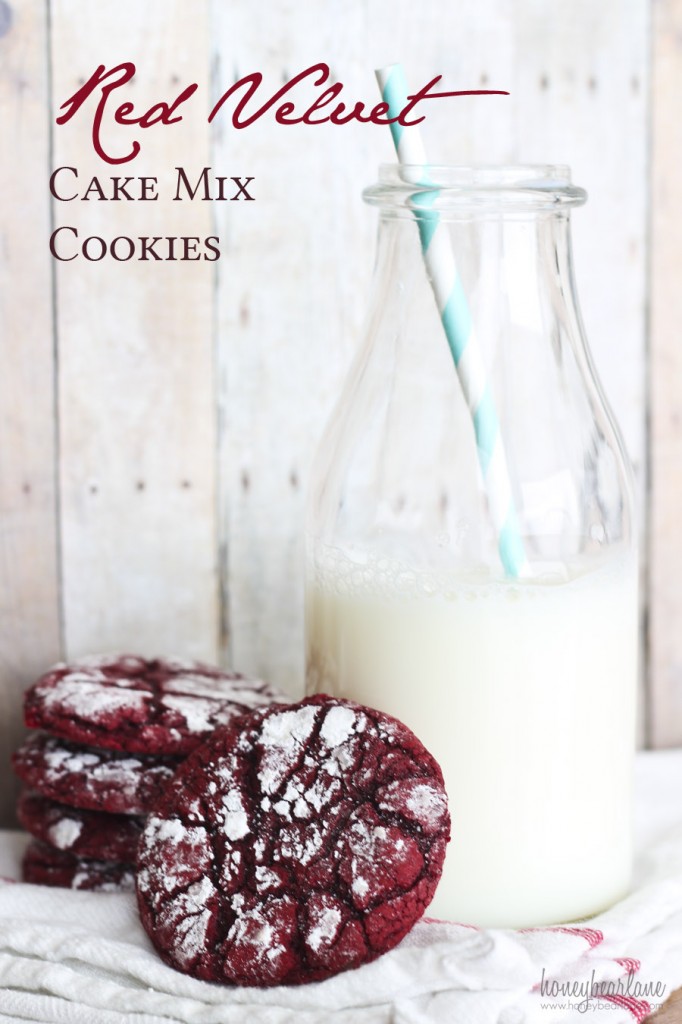 This is Duncan Hines recipe, but I tweaked it a bit here and there.  These turned out great and very easy.  They are practically no-fail, which is especially appealing to me since I am a multiple-fail cookie maker.  They were chewy and moist and still soft and chewy the next day.  And I just love the little lemon zing!
These would be perfect on a neighbor goody plate, for a Christmas party, or really whatever.  Seems like Christmas is so hectic anyway, why not make the baking one less stress?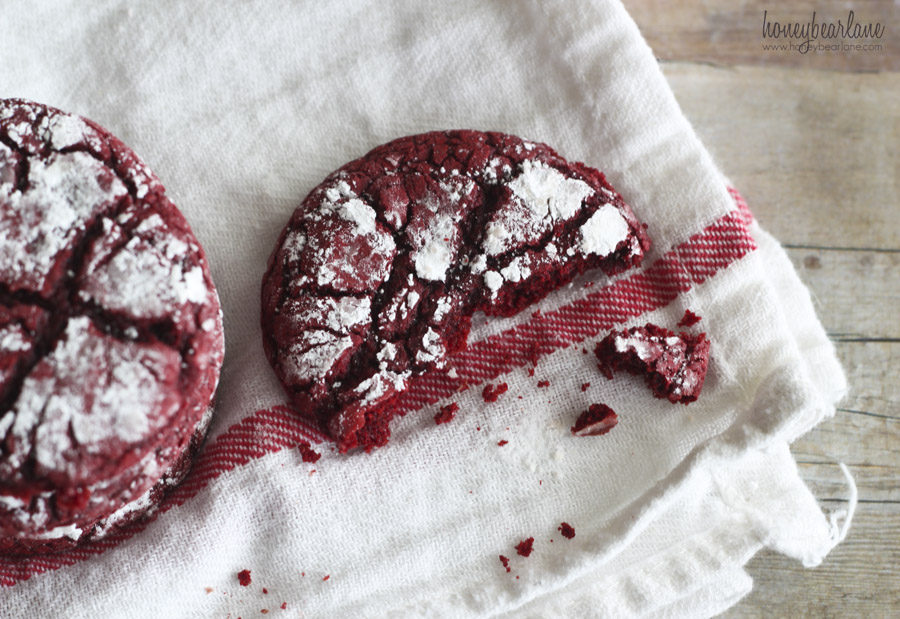 Red Velvet Cake Mix Cookies
Ingredients
6 Tbsp butter, unsalted
1 box Red Velvet cake mix
2 large eggs
2 tsp lemon zest
1 tsp vanilla
1 tsp salt
½ cup powdered sugar
1 tsp cornstarch
Instructions
Preheat your oven to 375 degrees. Melt the butter in the microwave and put it in the fridge to cool. Mix the cake mix, melted butter, eggs, lemon zest, vanilla, and salt in a mixing bowl--handmix at first and then if you still have lumps of cake mix, you can use an electric beat on low to get the rest out. It will gather into a thick dough.
Sift the cornstarch and powdered sugar together in a small bowl. Line a cookie sheet with parchment paper and roll your cookie dough into 1 inch balls. Roll the ball into the sugar mixture and place it on the pan. Bake for 10 minutes.
Best eaten after completely cooled or refrigerated.