5 Minute Blackout Curtains
Well Daylight Savings is back, and that means the sun is rising earlier and setting later (in case you've been living under a rock and didn't know that.)  If your kids are like mine, that means they get to stay up later and get up early–right??  No.  That's not so much okay with me.  My kids go to bed pretty early, around 7:30.  We've tried having them stay up later and they still wake up early and are extra cranky.  So the early bedtime has always worked best for us.  Doesn't work so well when it's still light outside and they need to go to bed.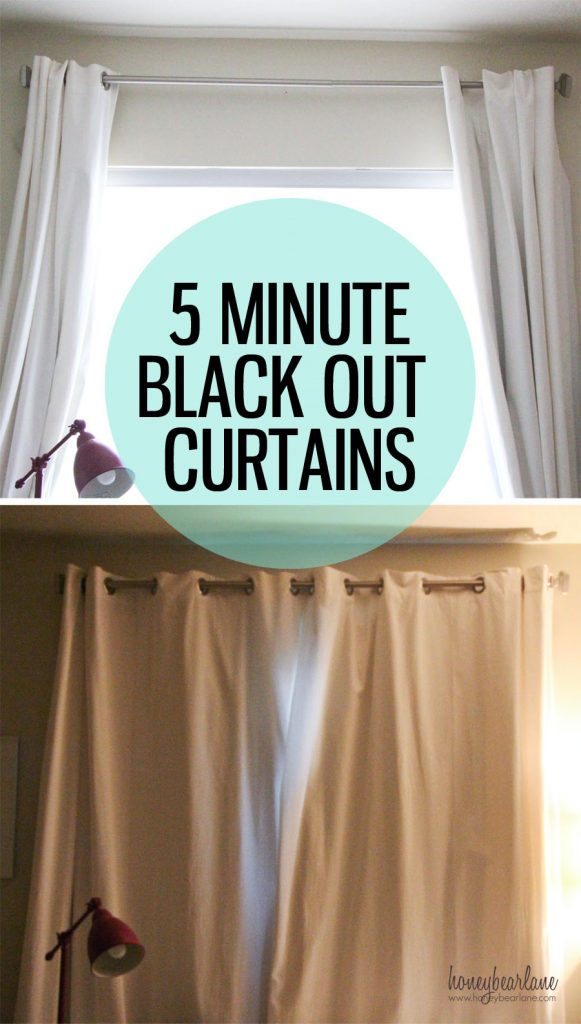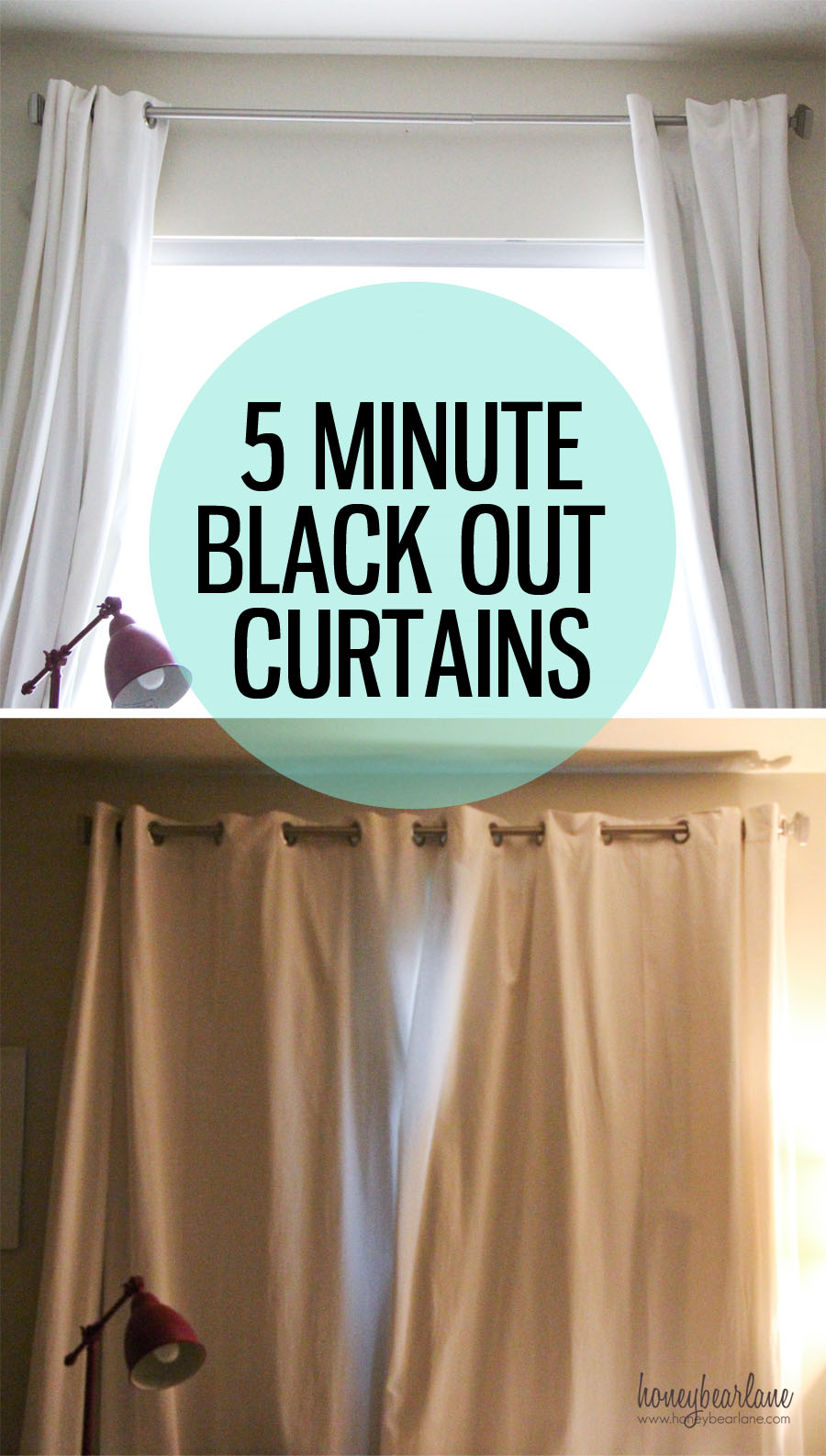 Last year, I bought some blackout fabric and strung it up with some clip on rings on get this–a rope.  Which I tied to the brackets on the curtains.  Sure, yes I could have just bought blackout curtains and put them up but since we live in a basement apartment, the room stays pretty dark most of the day and I didn't want any heavy curtain on the wall, especially in the dismal winter months.  So the rope thing failed.  It just sagged terribly and looked awful all summer.  This year, it hit me, like the genius that I am.  Why not put the rings on the same rod as the curtains?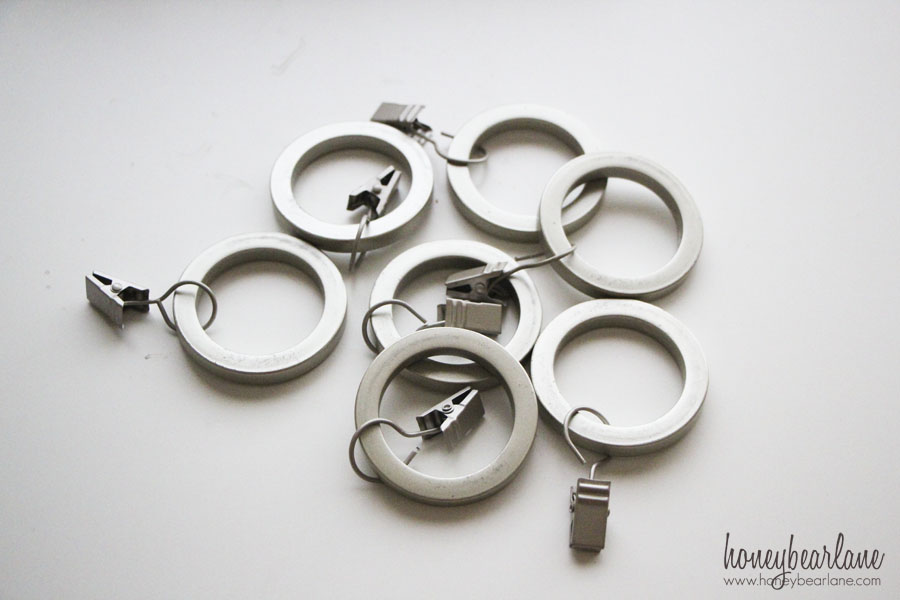 Supplies:
(Affiliate links, disclosure here)
Sorry these pictures aren't the greatest, but taking pictures of windows is hard.  First you have to buy curtain ring clips–you can get them anywhere.  These ones are from Walmart but they have cheap ones at IKEA too.  Then you need to buy several yards of Black out fabric at the fabric store.  I think I have about 4-5 yards for my curtains, cut in half so I have a panel for each side.  You could hem this fabric if you want but it's unnecessary because it won't fray or anything and you won't be able to see it.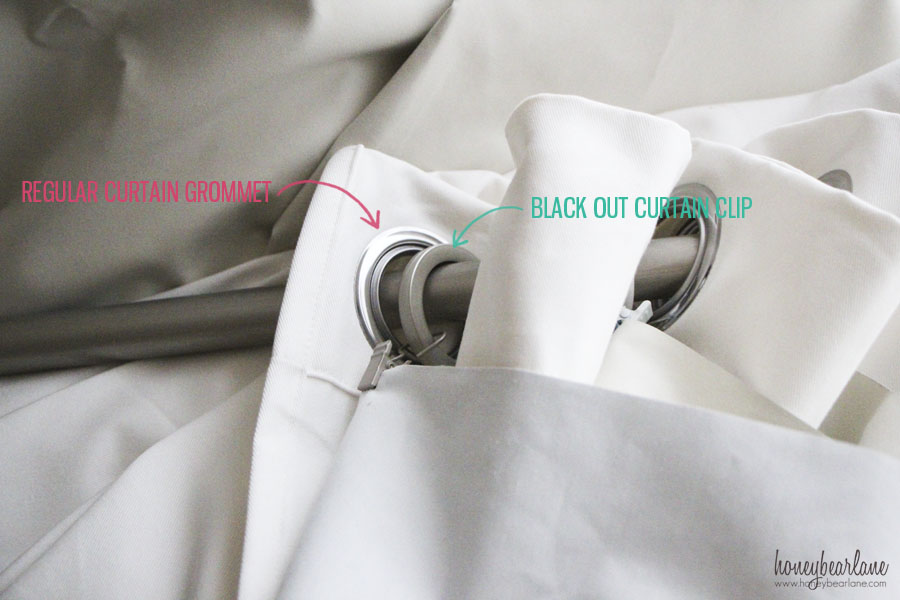 Clip on your curtain rings to the blackout fabric panels.  Then thread your curtains through the rod, interchanging between one or two curtain grommets with a blackout curtain ring.  Ta-da!  This will work with any kind of curtain that is attached to the rod by some sort of loop, grommet, or hole opening.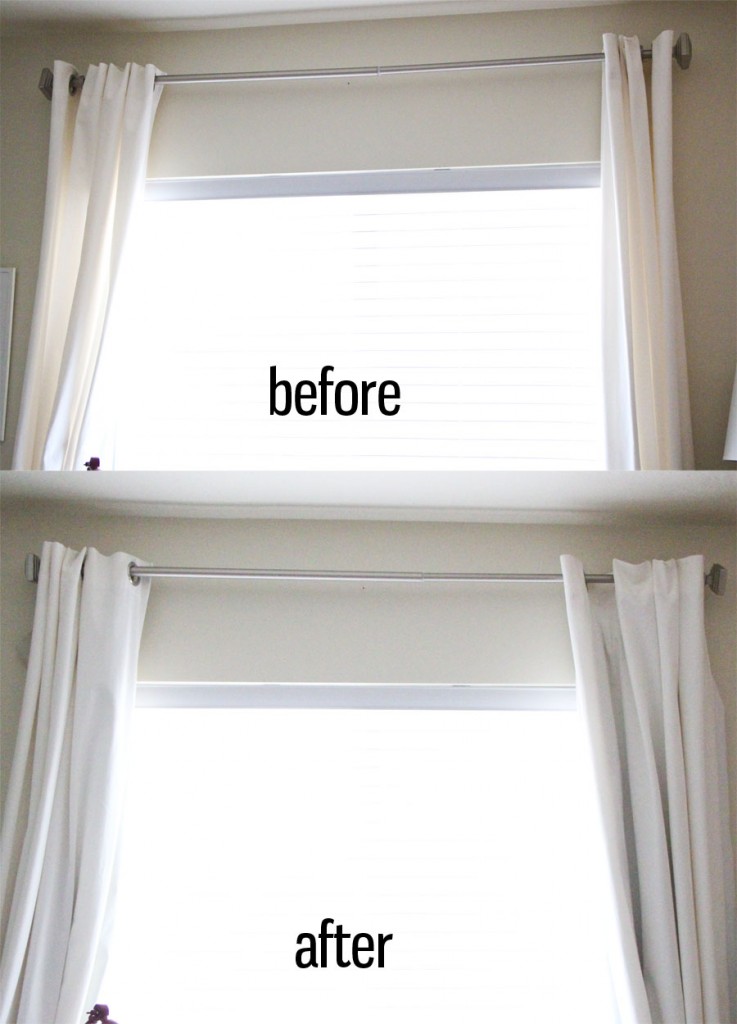 Look at the before and after…you care barely tell that the blackout curtains are there–it just looks like there is a little more fabric there.  And you can so easily remove them in the winter when they are not needed (or just leave them year-round, no one will know!)
This wouldn't work if your curtains hang by one long casing or those pin-style curtains.  But if you have that style, you can always attach the blackout fabric with velcro.