Compensation was provided by Rust-Oleum® via Glam Media. The opinions expressed herein are those of the author and are not indicative of the opinions or positions of Rust-Oleum®.
I have kind of an embarrassing back patio.  It's filled with various kids play toys and vehicles, scrap wood, miscellaneous chairs, and other random crap.  Oh yes, and the cement is covered in ancient renderings of chalk drawings by my children.  This year, the patio was one thing I wanted to fix up a bit.  Especially since we are having a backyard birthday party next week!
This is the abysmal before…a couple of unfinished Adirondack chairs and a metal table.  Completely boring.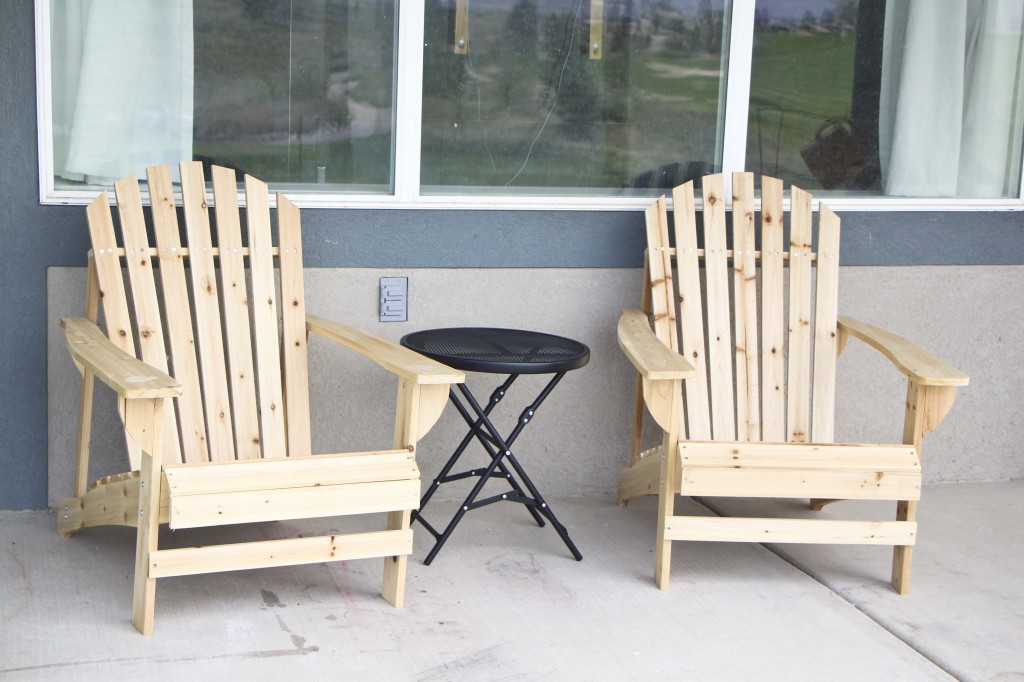 And the after!  Isn't it great?  It's amazing what some color can do.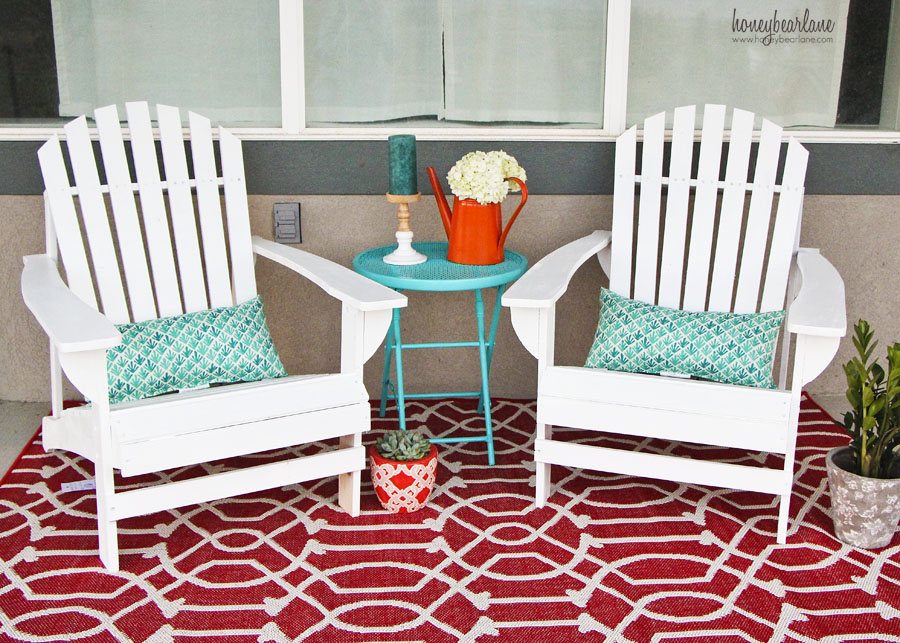 I used Rustoleum® Universal® Spray Paints in Seaside, White, and Orange.  Seaside and Orange are a gloss finish and the white was semi-gloss.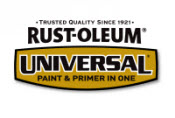 Here's the story:  I sprayed the Adirondack chairs with the white, but after the first can was empty, I knew the three cans I purchased wouldn't be enough to completely coat the two chairs.  And I didn't have time to run back to the store–what with my son's kindergarten graduation being in a few hours.  I happen to have some white latex paint on hand, so I tried to spray that on with my paint sprayer.
It was kind of a fail.  I say 'kind of' because the sprayer was spotty–worked sometimes and other times puttered out.  But between the two AND a brush, I got the job done.  However, I wish I just had several cans of spray paint because the spray flow was SO much better on the Rustoleum®.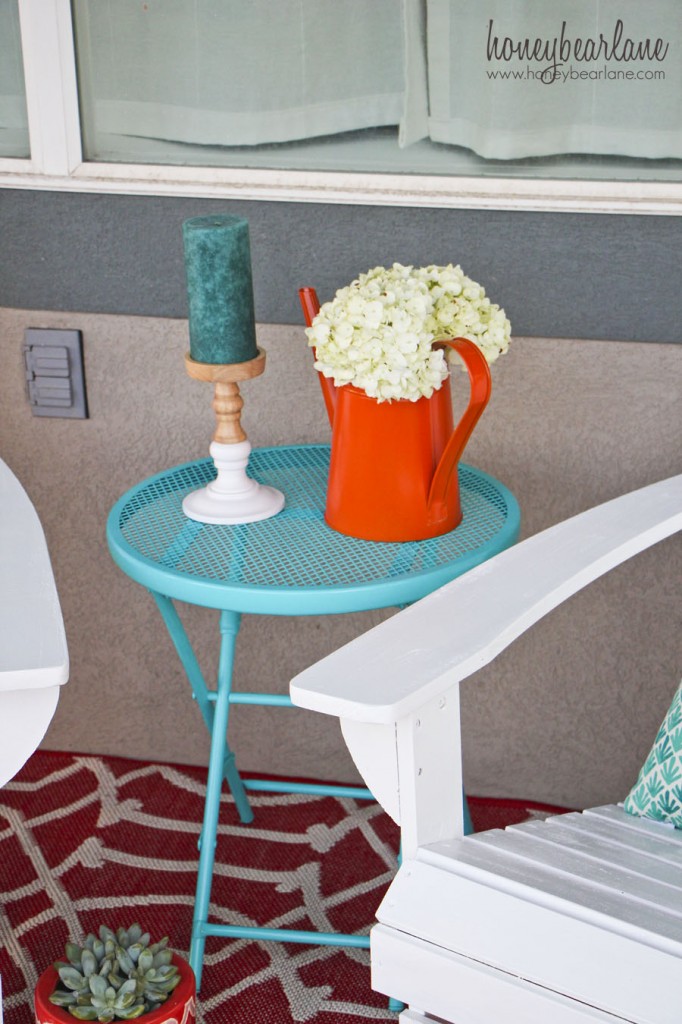 As for the table and this little metal watering can I had, the spray paint was freakin' awesome!  I almost ended up spray painting everything in my house orange because I was blown away by the pigment coming out of that can.  I barely used any and I got this bright, gorgeous orange.  Same with the turquoise, I just noticed it more with the orange.  I am in love!  What was awesome about the turquoise paint was that I sprayed in all directions and all angles and the flow was just as consistent.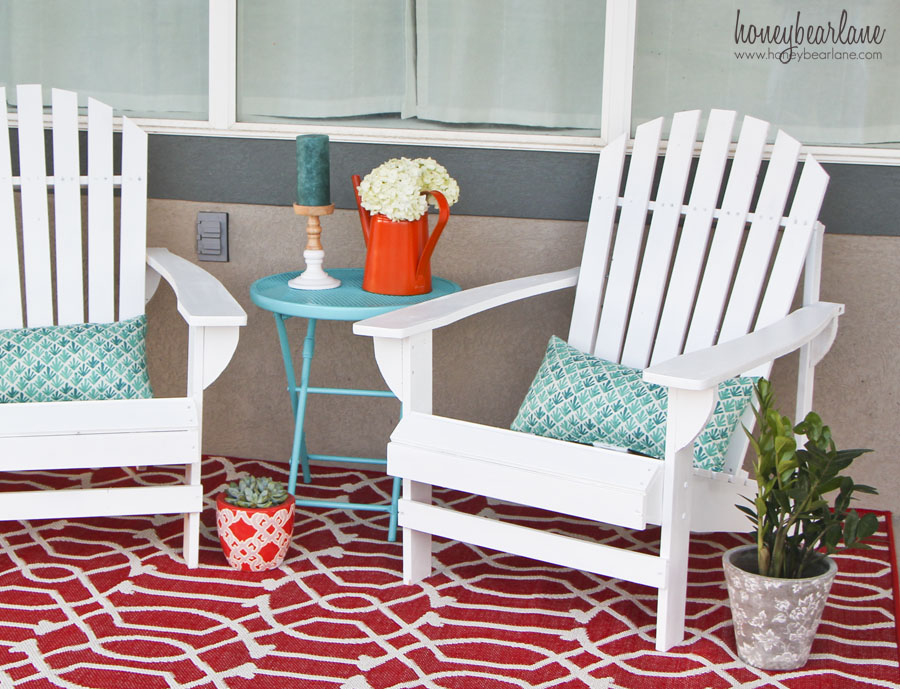 The rest was just shopping. I got the rug and pillows at Target and the accessories at World Market and Home Goods. The entire makeover cost about $100.
One more "before/after" pic, just to compare…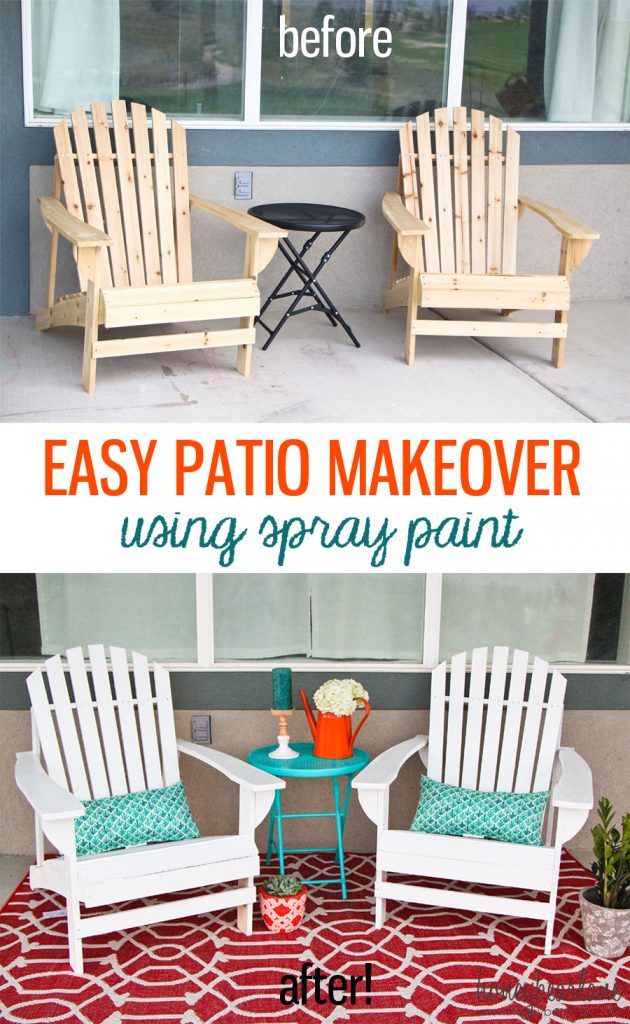 Rust-Oleum ® Universal® Spray Paints offer a variety of on-trend colors and unique finishes, and boast the first-of-its-kind 360 degree any-angle delivery system that allows DIYers to tackle those hard to reach areas, even upside down.
I love this simple patio makeover!  What have you spray painted recently?