Today I'm sharing a very patriotic craft idea for some cute and functional home decor.  Patriotic lanterns!  I have had these plain galvanized metal lanterns from IKEA for a long time and though I loved them, I thought I could jazz them up for the biggest American summer holiday:  the 4th of July.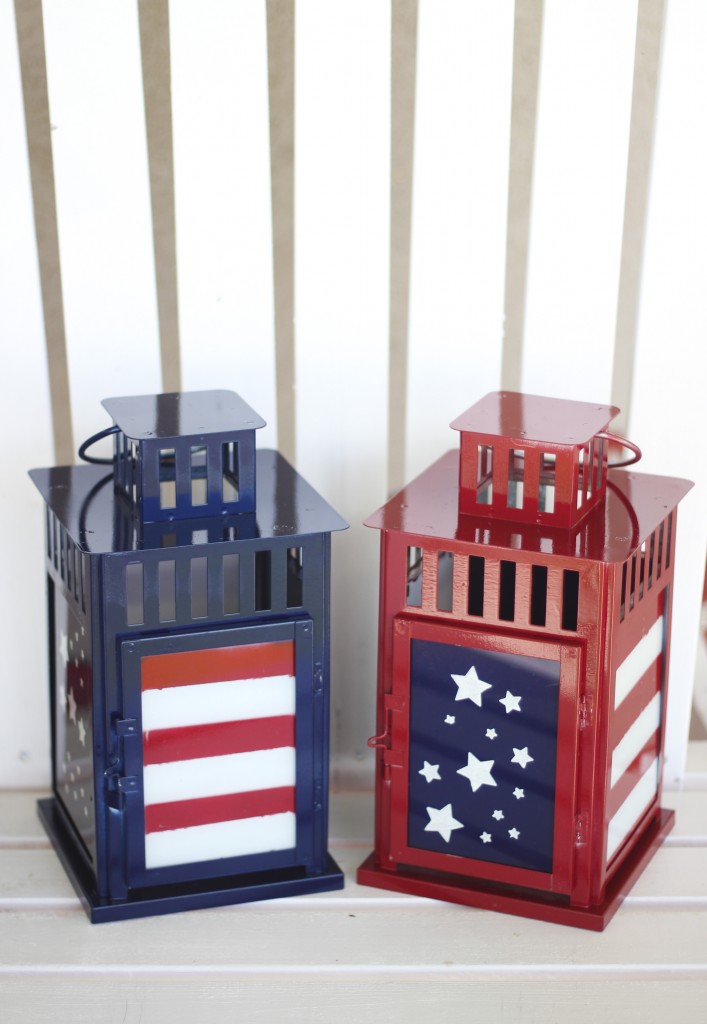 These are pretty easy to change as long as you have some good quality spray paint (Rustoleum from The Home Depot and good quality painter's tape (ScotchBlue from Home Depot.)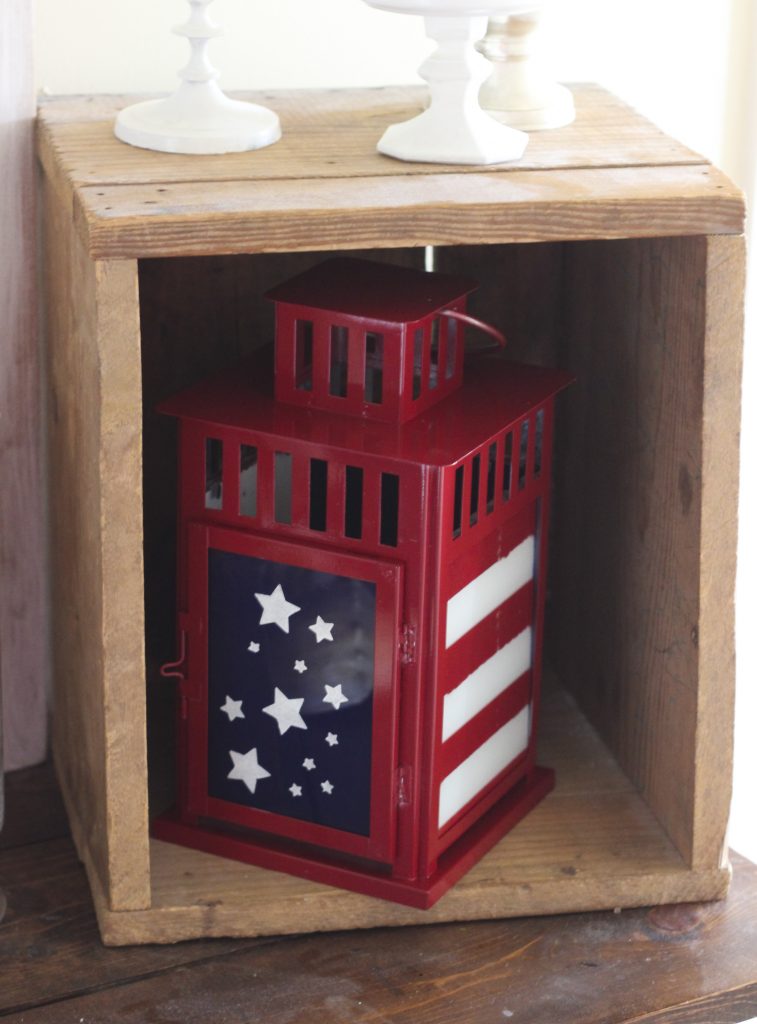 Supplies:
Spray Paint in Red, White, and Blue
Star stickers
Old lantern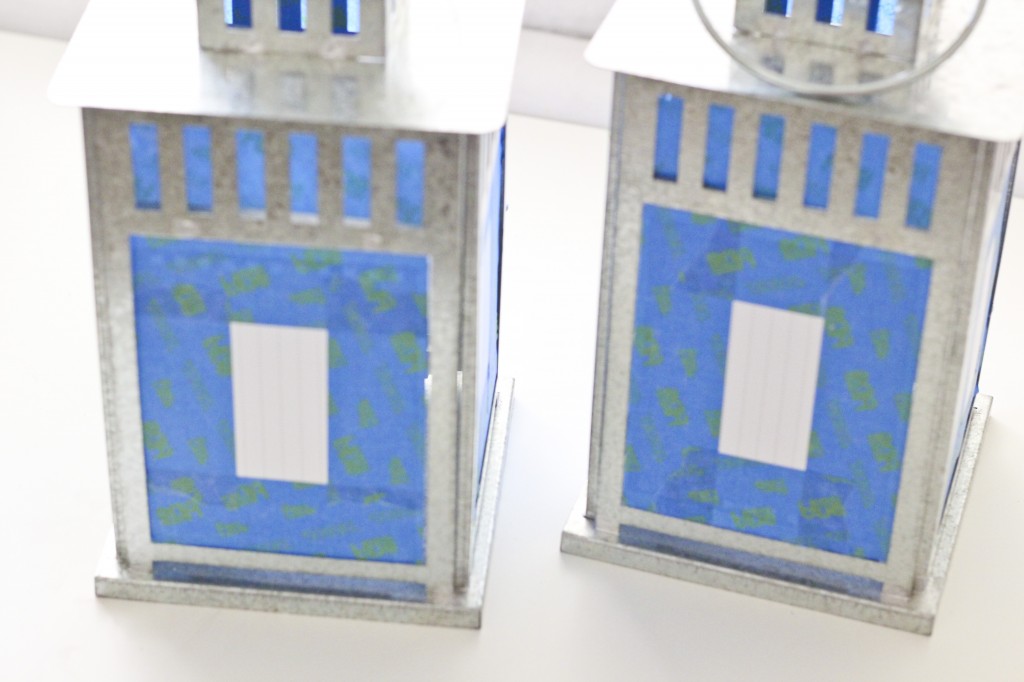 Step 1:  First I taped off all the glass so I could spray paint the metal.  I used pieces of paper and taped them down securely with the Scotch Blue painter's tape.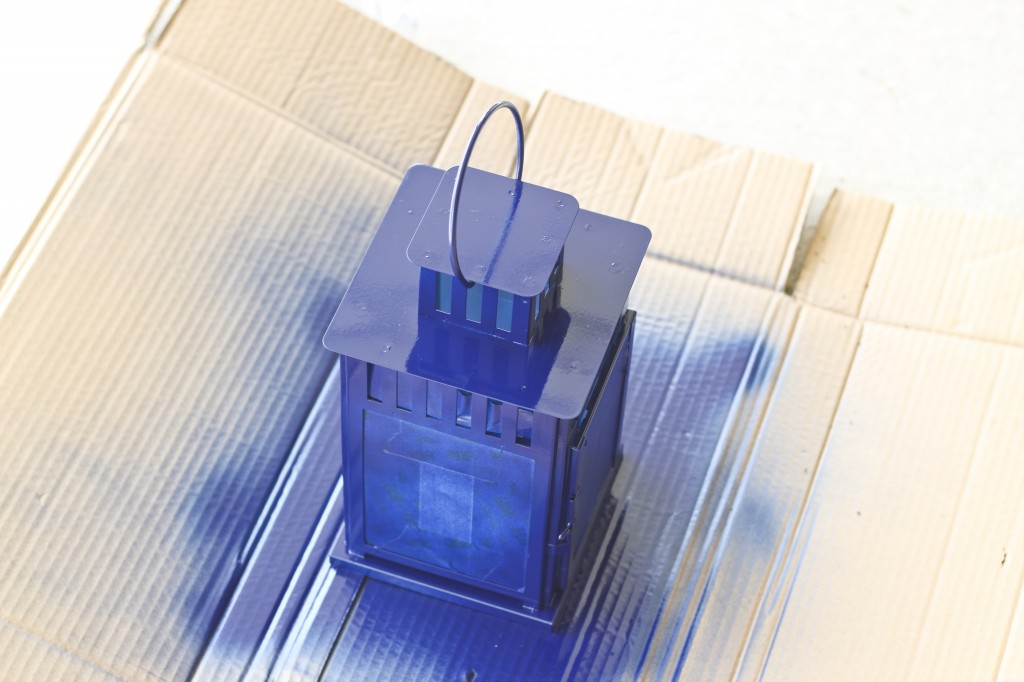 Step 2:  Then I sprayed the metal with my spray paint.  Make sure to have something below your lantern so you don't ruin your concrete!  I love using old cardboard boxes broken down.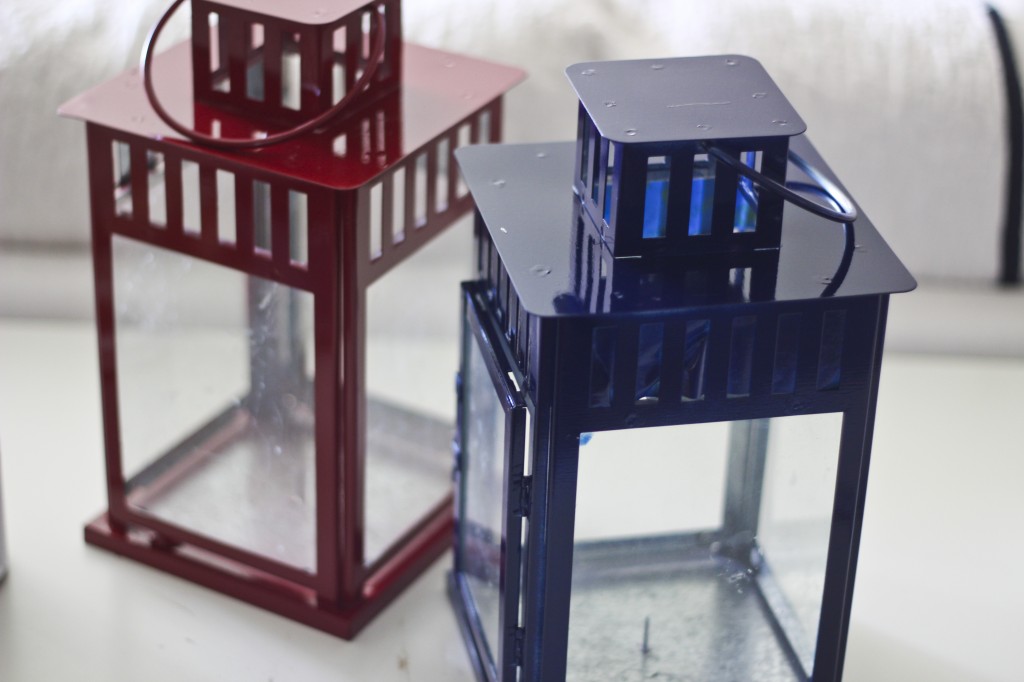 Step 3:  After the lanterns have cured for a couple hours, then you can remove the tape and then put new tape on the lantern to make stars and stripes.  Here's where I learned a little shortcut:  I figured out how to completely remove the glass from the lantern and this made spray painting easy.  I just put my tape across the glass in stripes and spray painted it.  I sprayed the other side in white.  For the stars, I stuck the stickers on the glass and spray painted them blue.  When I turned it over, the sticky side of the sticker that showed through looked white.  So I just kept the stickers on.  Then I put all the glass back and traded out two striped glass and two starred glasses on each lantern.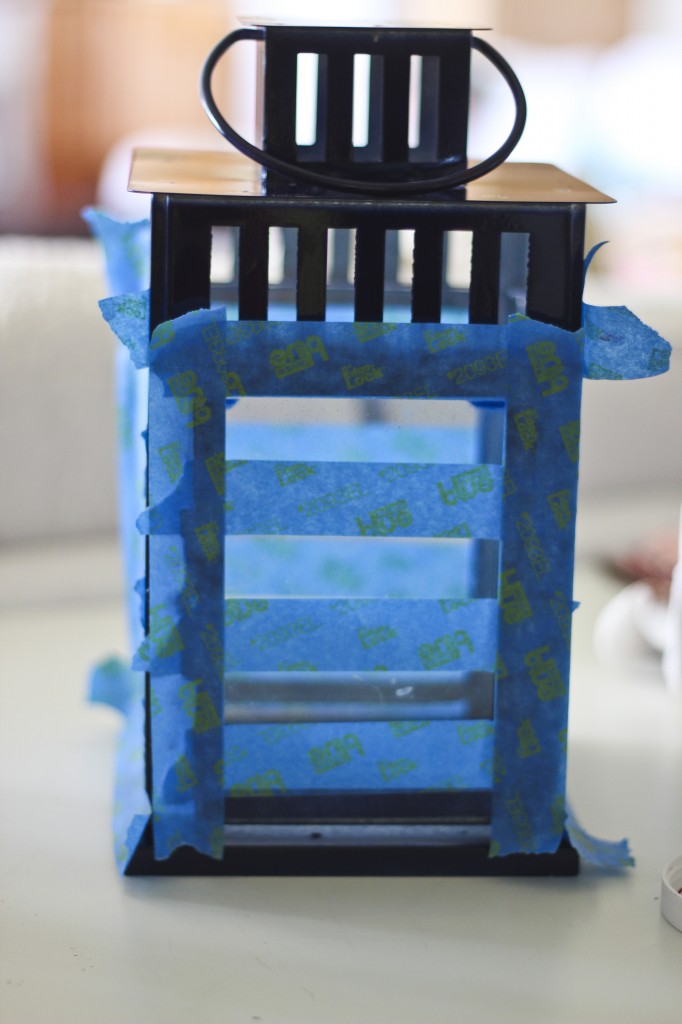 You won't always be able to remove the glass on your lantern, in which case just use the tape to cover the part you don't want spray painted.  You can always open up the lantern and spray paint the white through the inside.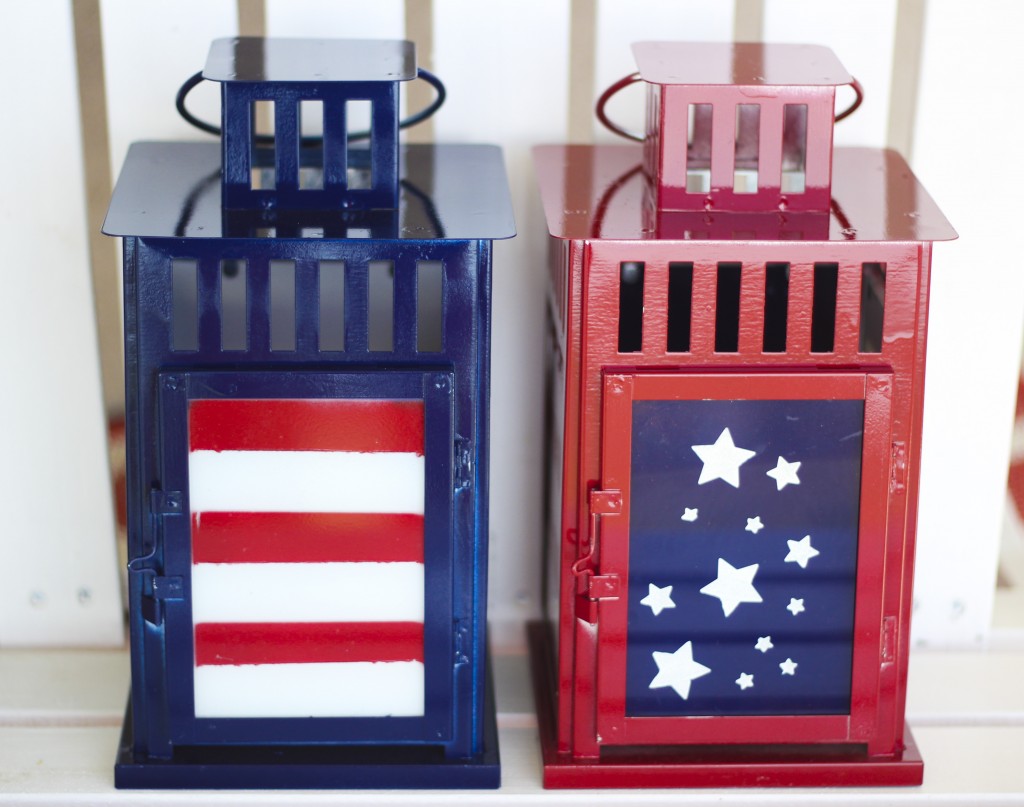 I'm really happy with the way these turned out.  As always, I learned a few things (like removing the glass and waiting a good amount of time for the spray paint to cure first) but over all it turned out well.  I use ScotchBlue painter's tape all the time for projects involving paint—I use it for other stuff too.  I used it recently in my Floor to Ceiling Board & Batten to mark where the studs in the walls were–and I also used it when I painted.
Want to see some other fabulous ScotchBlue tape projects?  I'm joining up with Centsational Girl  and a bunch of other awesome bloggers to share some cool ScotchBlue projects!

GIVEAWAY!

I am proud to be a 3M- sponsored blogger, and, as part of my responsibilities, I get the opportunity to evaluate new products from ScotchBlue™ Painter's Tape. Opinions are my own and additional product used in the project were selected by me.