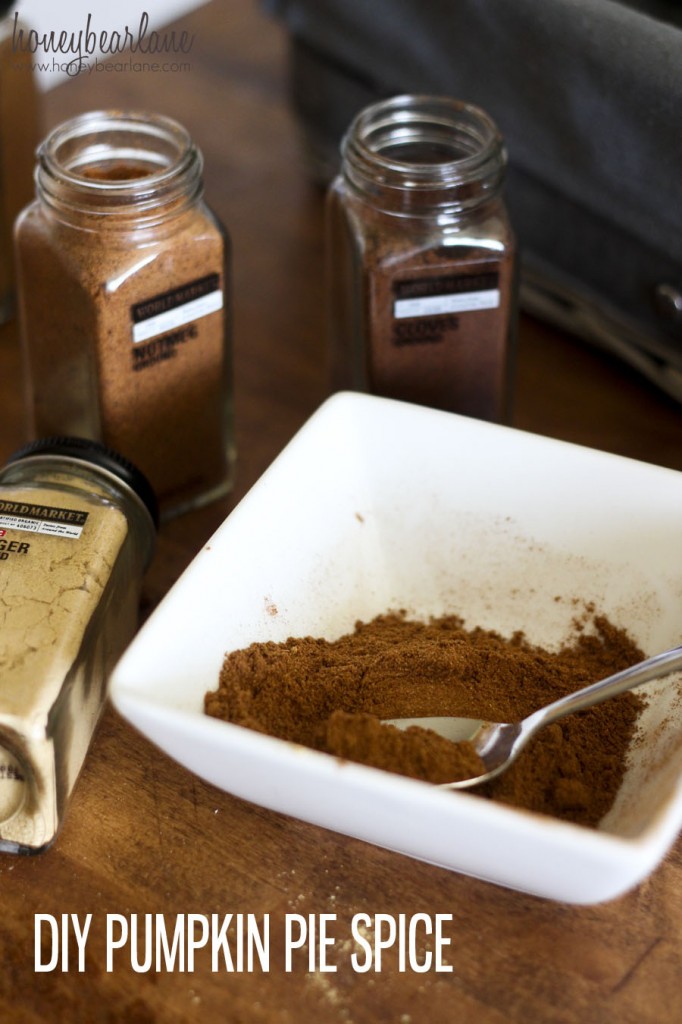 Fall baking season, am I right?  I don't actually bake that much but something gets into my blood during the autumn and all I want to do is just fill my kitchen with warm baked smells!  Fall baking nearly always includes spices like cinnamon, nutmeg, cloves, and ginger.  And of course you can actually buy them mixed into one tiny container called 'pumpkin pie spice.'  But how about saving some money and just making your own DIY pumpkin pie spice?  It's SO easy and fast and then you can just sub it out every time you're making something like my pumpkin maple donuts or of course, pumpkin pie.

DIY Pumpkin Pie Spice
Ingredients
4 tsp Cinnamon
1 tsp Nutmeg
1 tsp Ginger
½ tsp Cloves
Instructions
Mix in a small bowl. Store in an airtight container. Double or triple if needed!
What are your favorite fall recipes? Have you ever made a pumpkin pie? If the answer is no, let this be your first year! They are actually super easy. Don't be afraid! I will be posting my favorite pie crust recipe soon!