My house is up!  They start in mid-September and now they are finishing up the drywall.  They work fast y'all!  It's been so exciting to watch, and since we in a new development, lots of other houses have been built also.  Some are just barely finishing so soon we will have neighbors.  These picture are actually from several weeks ago.  But it will make for a bigger impact when I share the final reveal.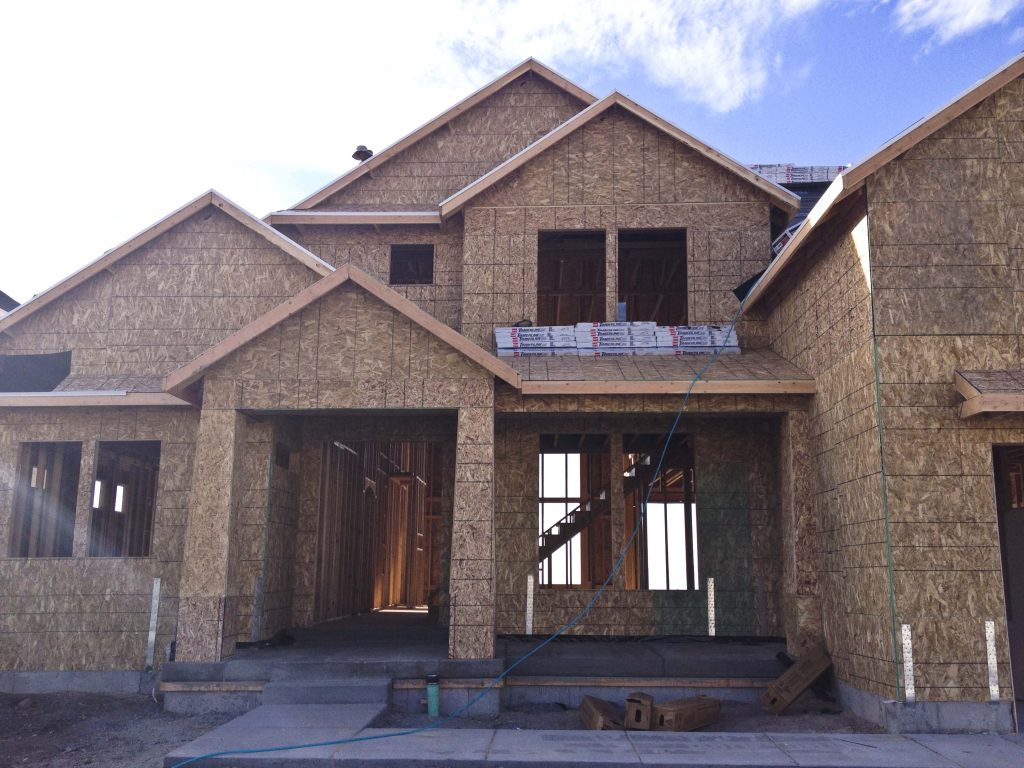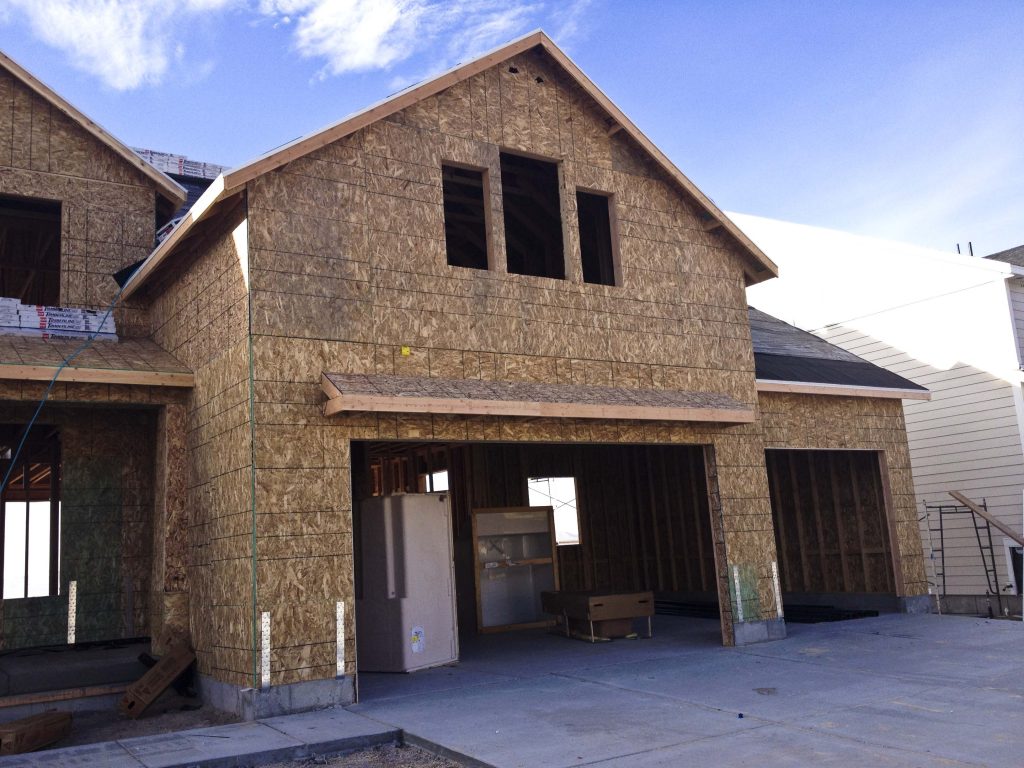 The build process has been pretty smooth.  We are using a big box builder so so far, it's been a relatively good experience.  There were a couple of snafoos, but they were resolved with our awesome sales agent.  It's actually kind of nice to build with a big company in some ways–they offer a distinct set of choices which makes the overwhelming task of picking finishes a little easier.  And then there are the things that we know we will change ourselves once we move in.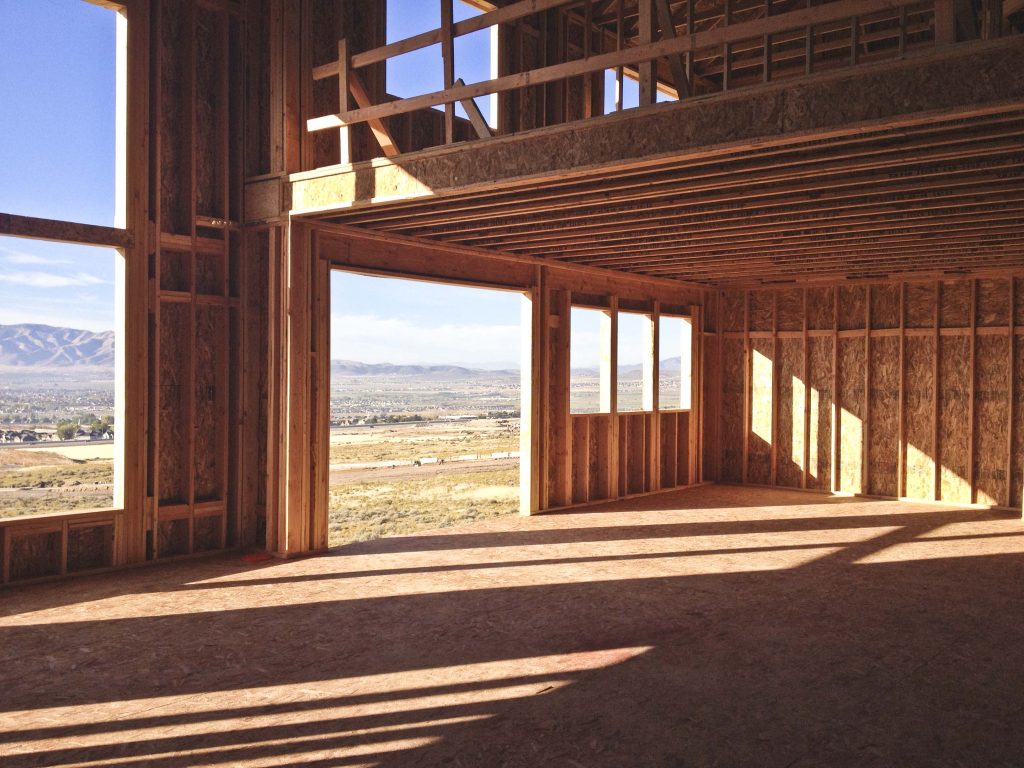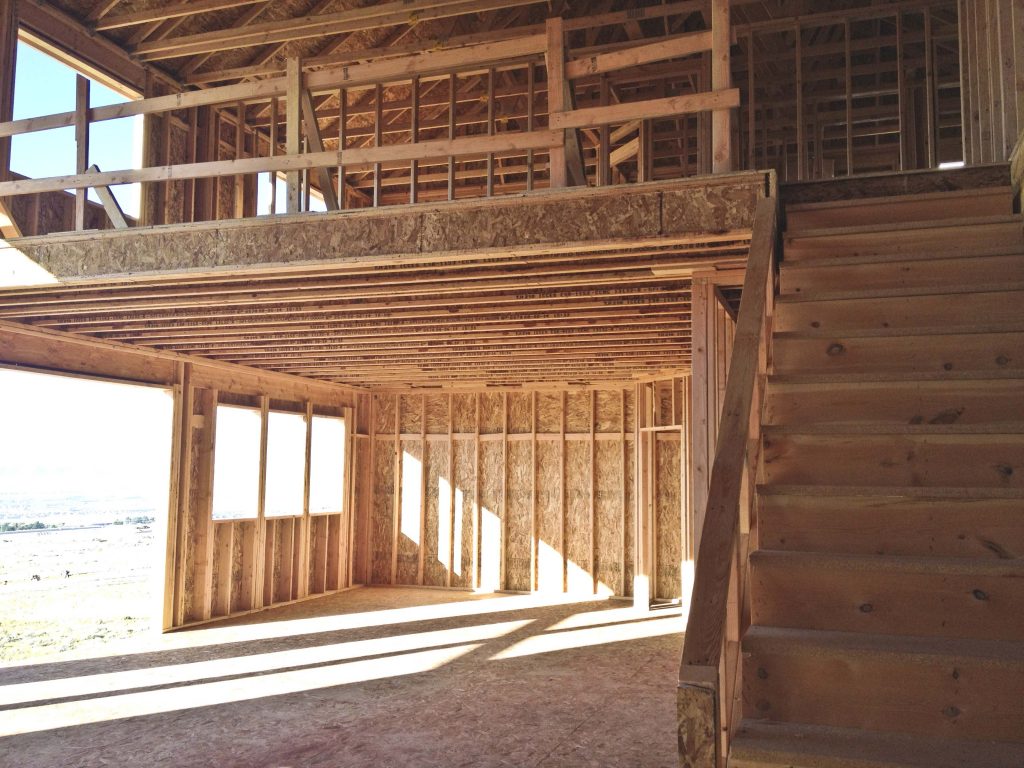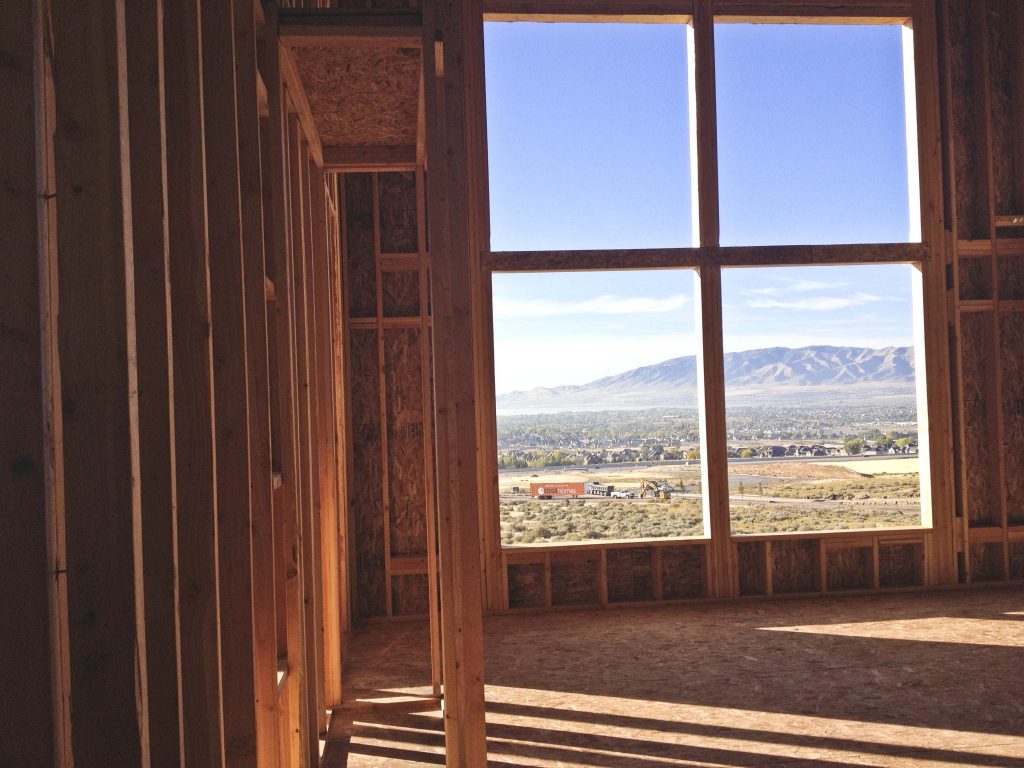 I can't even tell you how excited I am for this house to be done.  I get butterflies in my stomach when I think about it.  It's going to be so pretty, and even prettier once I put all my touches on it (which will take forever.)  I will finally have a house of my own to decorate!  I wouldn't have minded buying an old house and renovating it, not at all.  But we looked and looked, and none of the floor plans I liked as much as this one.  Check out my floor plan: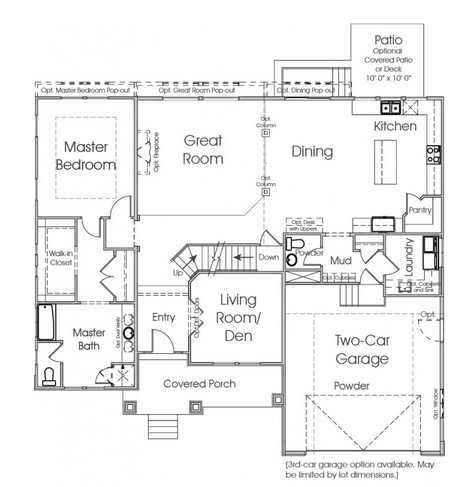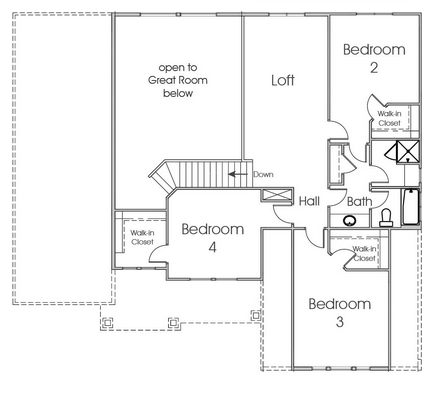 It's open concept and very straight forward.  I love how the loft just at the top of the stairs makes the whole house feel that much more open.  I love how the kitchen is nice and spacious and has some large windows right by the sink.  I love how the laundry room doesn't share a space with anything else and it also has a window.  I really love the bathrooms for the master and the kids upstairs.  And how each room as a walk-in closet.
It doesn't have every little thing I wanted in a house, but we are not millionaires.  And it's still a pretty great house.  I love it.  None of the other floor plans offered by this builder satisfied me.  And guess what?  It's scheduled to be DONE in six weeks.  Can you believe it??  I will most likely move into my new house before Christmas.  Best Christmas present ever!