This post is sponsored by Mom it Forward and Toca Boca, and I am part of the Mom it Forward Blogger Network. All opinions are my own.
Are you familiar with the Toca Boca apps?  They are the most adorable little games for kids that I seriously have played, by myself, for hours.  They are free-range creativity, they just let you do whatever.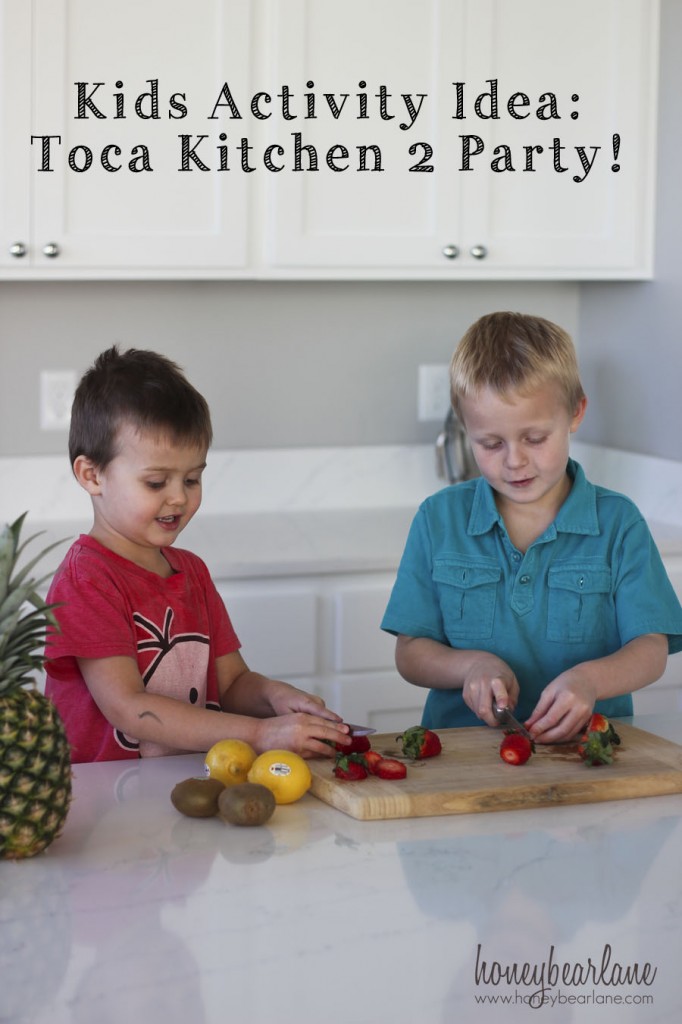 So with the release of the brand new Toca Kitchen 2 app, we thought it would be fun to bring the app to life and have some creative fun in the kitchen, just like the app does.
We decided to make a fruit pie–with graham cracker crust and pudding filling (as well as the fruit, obviously.)  And my kids are going to make it!  First we went shopping for the supplies, then we came home and got busy!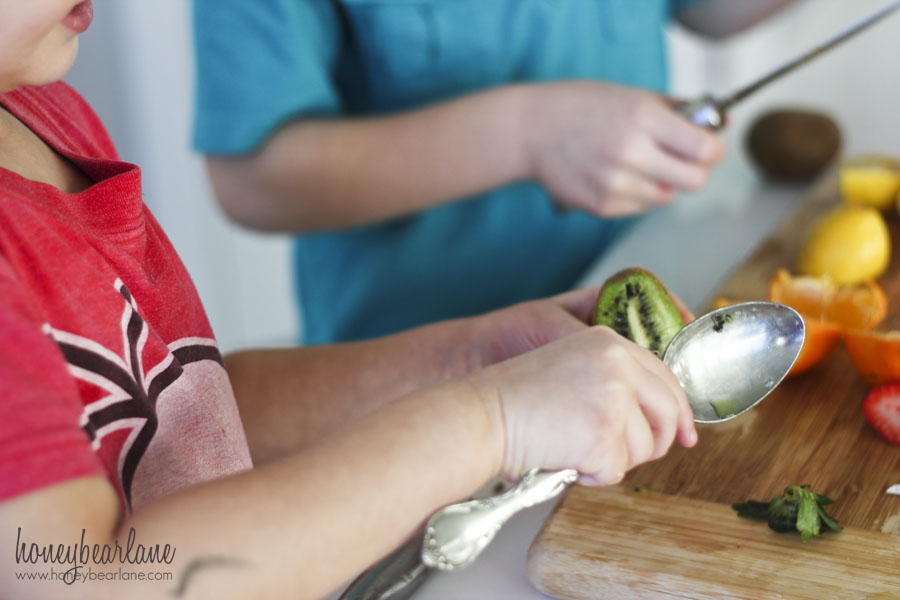 I set out all the fruits for them to slice, just like in the app.  In the app you can also bake, boil, grill, and juice the food.  But we decided for our recipe to just stick to slicing.  With me supervising, they starting cutting the fruit up, just like they wanted.  I just let them dump chunks of food in the mixing bowl–with orange peels on and all.  Then they took out the oranges with the peels and squeezed them so they would just have the juice.  They mixed it all up.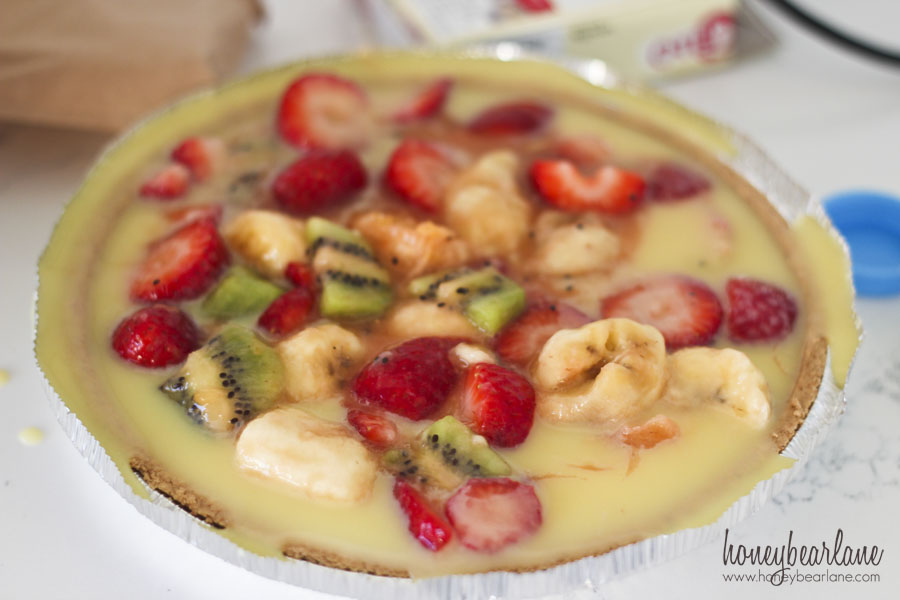 We added it to instant pudding and a pre-made pie crust and let it set up in the fridge.  And I'm not gonna lie…I was nervous to taste it.  But that's not because of my kids, it was because I did a bad job stirring up the pudding haha!

Fruit Pudding Pie
Ingredients
3-4 chopped strawberries
2 chopped kiwis
2 slice bananas
1 squeezed orange's juice
1 squeezed lemon's juice
Graham cracker pie crust
1 package instant vanilla pudding
3 cups of cold milk
Instructions
Mix all the fruit together with the fruit juice. Mix up the instant vanilla pudding with 3 cups of cold milk, stirring by hand with a whisk. Pour into the pie crust and add the fruit. Let it set up in the fridge. Serve with whipped cream.
This was just the fun activity my kids needed today, after spending the entire weekend moving…blah!  (You can see my pretty new kitchen in this video below!)
The Toca Kitchen 2 app is only $0.99 in the Apple App Store (for iPhone, iPod, and iPad) and is totally worth the fun and creativity it inspires in your children!  We love picking the foods from the fridge, then preparing them however we choose (bake, boil, grill, cut or juice) and then feeding them to the characters!  Sometimes the characters don't like the food so they make a face or if they like it then they say 'mmm!'
Visit Toca Boca on their Social Media Sites:
Facebook   *   Twitter  *   Pinterest   *   Instagram