This post is part of a social shopper marketing insight campaign with Pollinate Media Group® and Glad, but all my opinions are my own. #pmedia #pressnsealhacks http://my-disclosur.es/OBsstV
I do a LOT of painting.  On any given week, I will probably have painted at LEAST once, most likely more, and sometimes I painted all week.  It depends on the project I'm doing and the status of said project.  However, along the way, I have learned a few tricks and tips to make life easier (painting hacks) and you MUST use these next time you paint!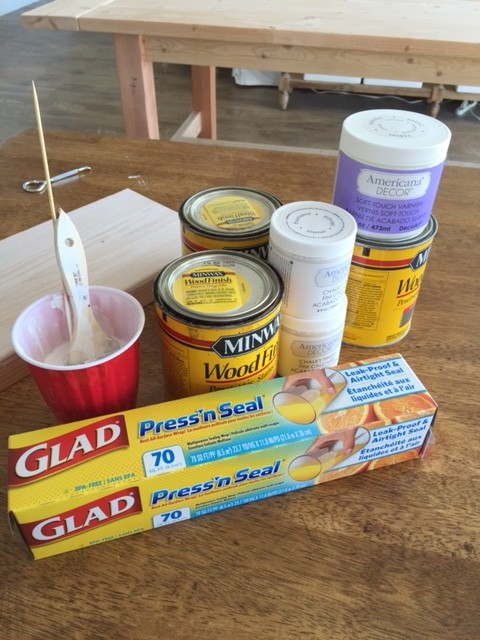 1.  Glad Press'n Seal is your friend.  A good, good friend.  One of the worst parts of painting is the post clean-up.  The standing-at-the-sink-for-hours-rinsing-brushes cleanup.  Blech!  And not to mention, most of the time you are NOT done.  When painting, you have to paint one good coat and then probably one or two more coats after that, each a few hours later.  If you just leave your brush out, it will get all dried out and ruined.  So sure, you COULD waste time rinsing it, but then your brush is wet hours later AND you wasted a good 5-10 minutes rinsing.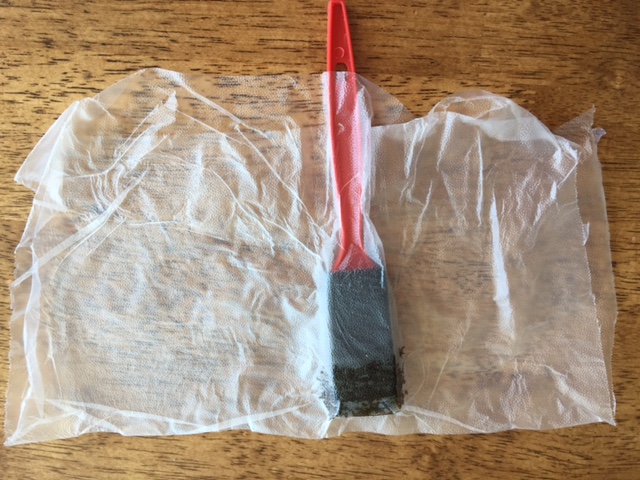 This is where Glad Press'n Seal is your friend.  You just rip off a piece and wrap it around your paint-filled brush.  Since it does such a good job making a firm seal around the brush, it doesn't let air in (unlike a plastic baggie) it won't dry out your brush.  And it's not as difficult to use as regular plastic wrap.  I have wrapped my brushes in Glad Press'n Seal for literally WEEKS and then come back to them still wet with paint and ready to go.  This is my number one time-saving paint tip.
Other uses for Glad Press'n Seal when painting:
 You can line your painting tray with it–throw it away when you're done!
You can wrap unmoveable furniture pieces in it so they don't get paint (like painting behind the toilet.)
You can stick it underneath small painting projects.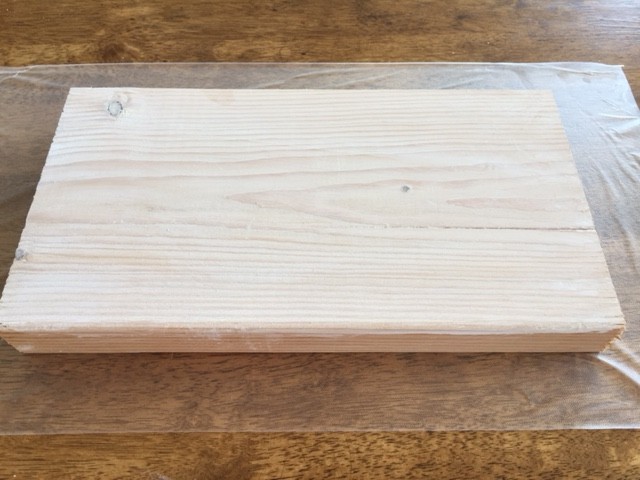 You can stick it under table legs so you don't get it on the floor and don't have to deal with drop cloths that slide all over the place.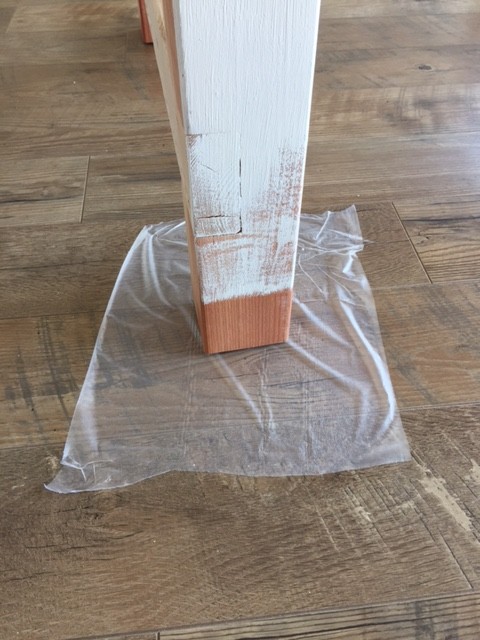 There are so many uses for Glad Press'n Seal–I just found it at Walmart!
2.   When taping, there are different types of tape to use.  If you are taping on top of latex paint, you will want to choose a tape that is less sticky.  When taping on top of solid wood or other non-painted solid surfaces, choose a tape with firm stick.  For a really good seal, squeegee the air bubbles out of it with a small paint spatula.  Then to paint perfect lines, do a sponging technique rather that wiping the brush.
3.  Use Floetrol to thin your paint a bit to lessen the appearance of brush strokes.  For large flat surfaces, I would prefer a roller brush or a sprayer.
4.  Use oil-based primer for laminate surfaces.  This is how you can paint some IKEA items or other cheaper laminate furniture different colors to customize it.  Just open a window!  I use 1-2-3 Zinzer Shellac primer.  Then you can use regular latex paint over the top.
5.  If you are distressing your painted piece, it's better to use chalky finish paint or milk paint.  However I have still gotten good results from painting with latex paint BUT you have to wait at least 24 hours before distressing or you will get clumpy gross distressing spots.
6.  Use polyurethane for a really durable, hard finish–but it does deepen the color and yellow a bit.  So don't use it on white pieces.  My favorite finish for chalky finish paints is called soft touch varnish by DecoArt.  You just have to paint it on and it has a durable finish similar to wax without all the buffing.
7.  When painting wainscoting or other detailed millwork, use a sprayer first.  Get into all those nooks and crannies and save yourself a lot of time.  But sprayers can sometimes have 'flashing' problems (where the paint lines are obvious in the light) so go over the paint with a roller brush if you have this issue.
8.  Place a large rubber band around your paint bucket to wipe paint from your brush without leaving a gutter filled with paint.
9.  After you've finished painting your project, put the remaining paint into a clear jar so you can clearly see the color and consider adding a label saying where you painted that color.  This helps so much for quick touch-ups later and saves a lot of room in storage.
10.  Store your paint in a temperature controlled space.  Paint can freeze and get ruined if kept outside.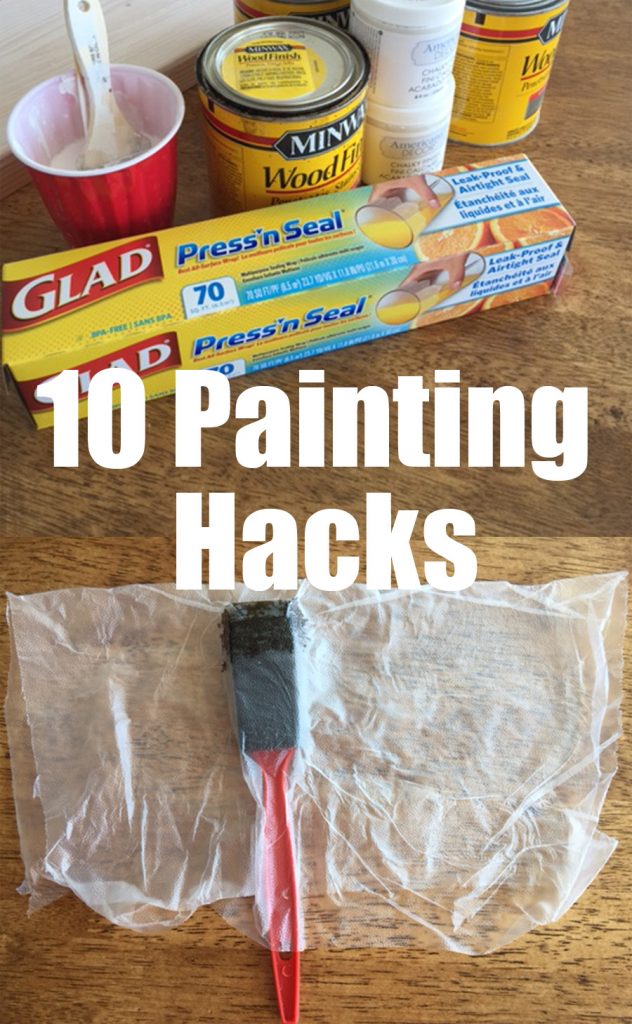 I could talk painting all day long, but that gets overwhelming!  Hopefully these painting hacks will help make your next painting project a little easier!
Make sure to visit Glad Press'n Seal on all their social media sites: