This post is sponsored by Target.  All opinions are my own. You guys, I keep changing everything.  Constantly.  It's how I am…it's who I am.  And lately, I've been crazy for design.  I love so many styles.  But one thing is constant…I love the coastal, beachy style.  Not just because of the bright whites and soft colors.  Mostly because I love the beach and summer and all the things reminiscent of carefree summers gone by.  I didn't grow up by the beach or even in a beach state.  But something about the beach seems to set me free and reaches into my dark little heart and sets me free.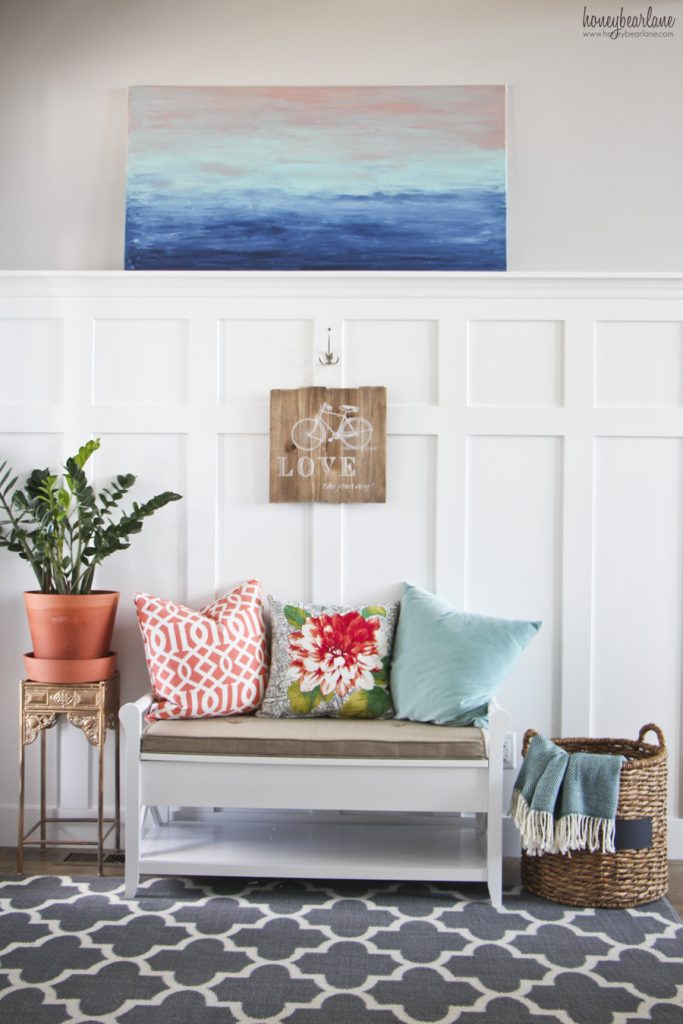 Since I'm landlocked, I have to bring those carefree summers back into my house.  And, sadly, summer is nearing the end.  So for one last plea for summer to stay just a little bit longer, I added a few things to my entry.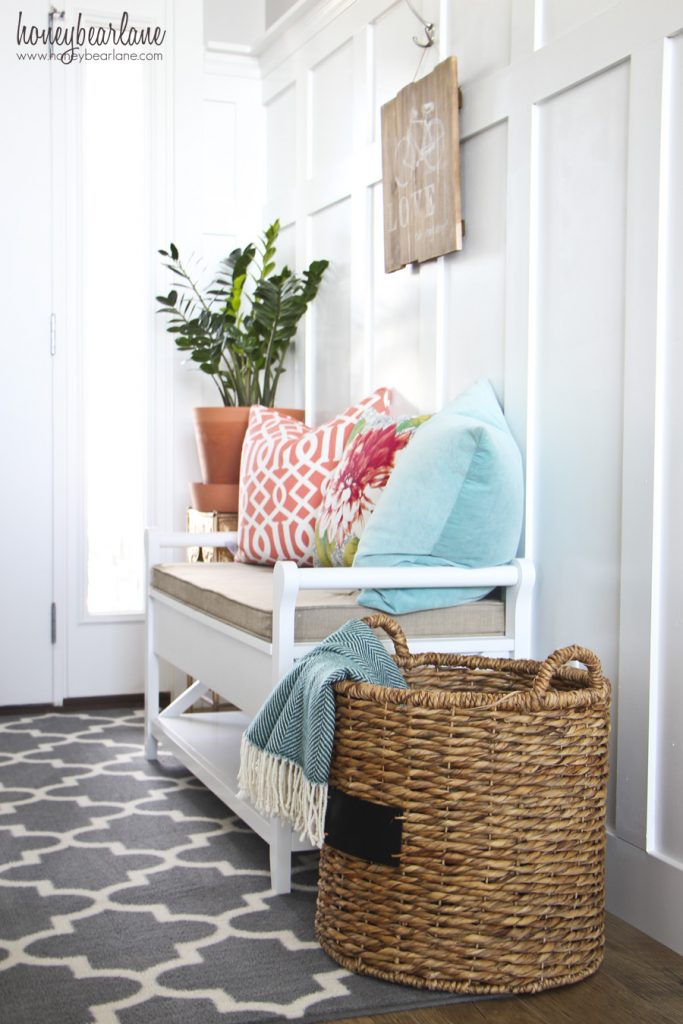 My entry has transformed several times this year (Like I said before, I keep changing everything!) It started out rustic.  Then I painted my French doors and moved the table out and left it blank for a while.  I loved the focus it brought to the beautiful doors and how wide the entry felt without the table there.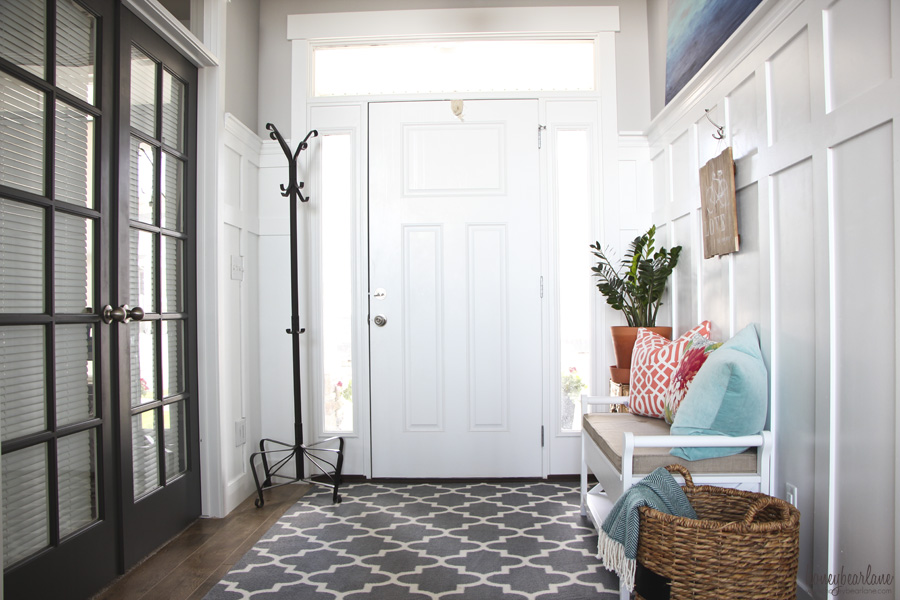 Then I added an impressionistic painting I did and rested it on the little shelf.  But it was missing something.  A bench, maybe?  My husband always wanted a bench in the entry–a place for people to take off their shoes and whatnot.  So I searched around and found this cute little bench from Target.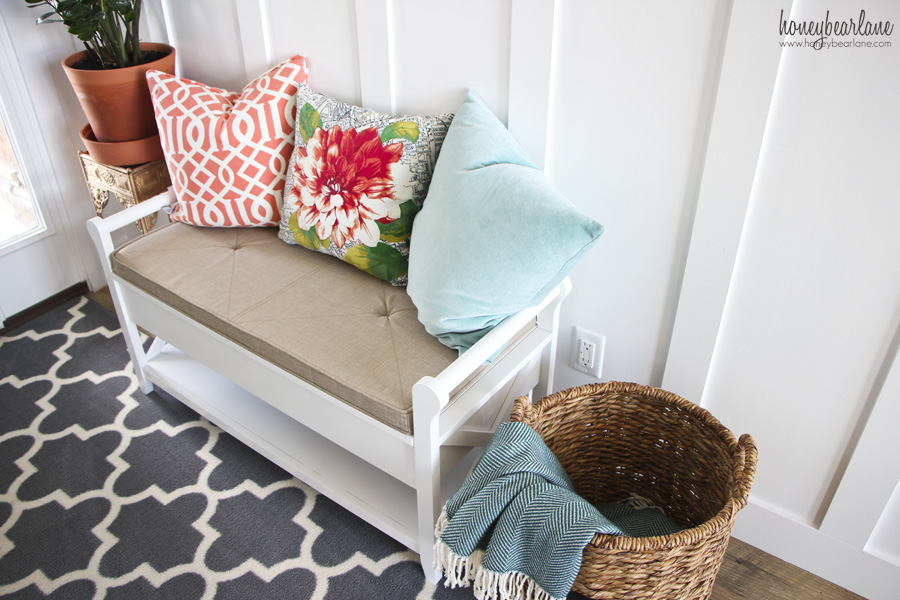 I got the bench and added a few pillows and moved the plant over.  Then I bought the basket, which I have been coveting for a long, long time.  It's a great place for people to throw the pillows when they want to sit down or to store things like shoes or scarves or mittens or whatever.  However, the bench opens up for even more storage for those things.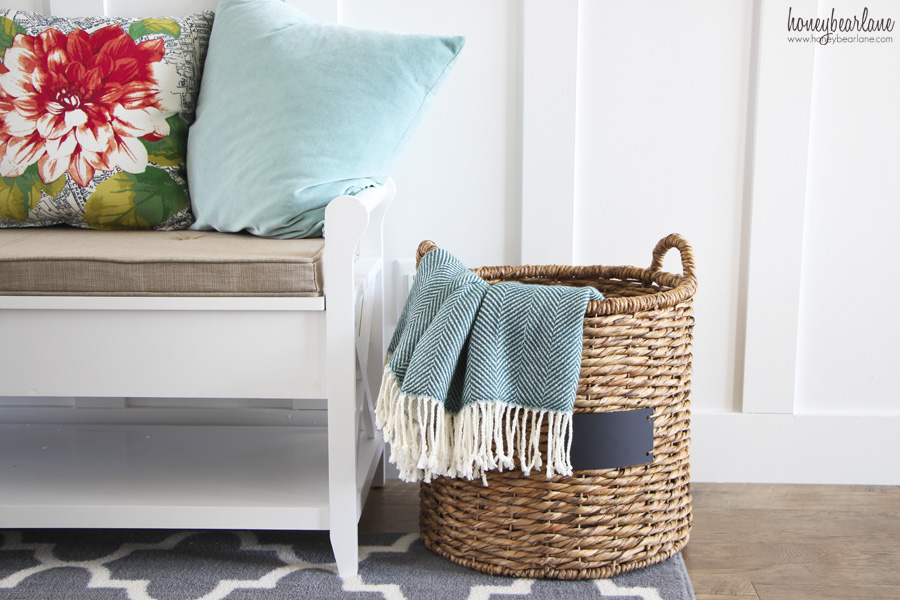 Don't you love that throw blanket?  I confess, I actually use this in the living room but it was the perfect accessory for this photo shoot.  I love the color so much that I want to completely change out my decor and buy everything in that color.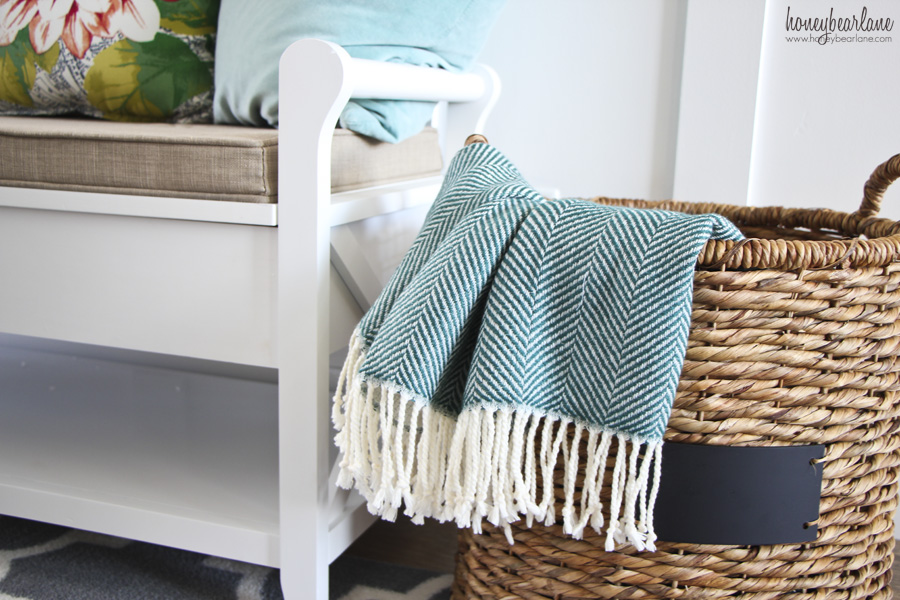 Finally, I added the hook.  The hook is great for your purse or something but a little too low for a mirror.  It's awkward because the board and batten doesn't leave room for a mirror right at human height.  Sorry guys, you can't check your hair as you're leaving my house–you'll have to let go of that fantasy.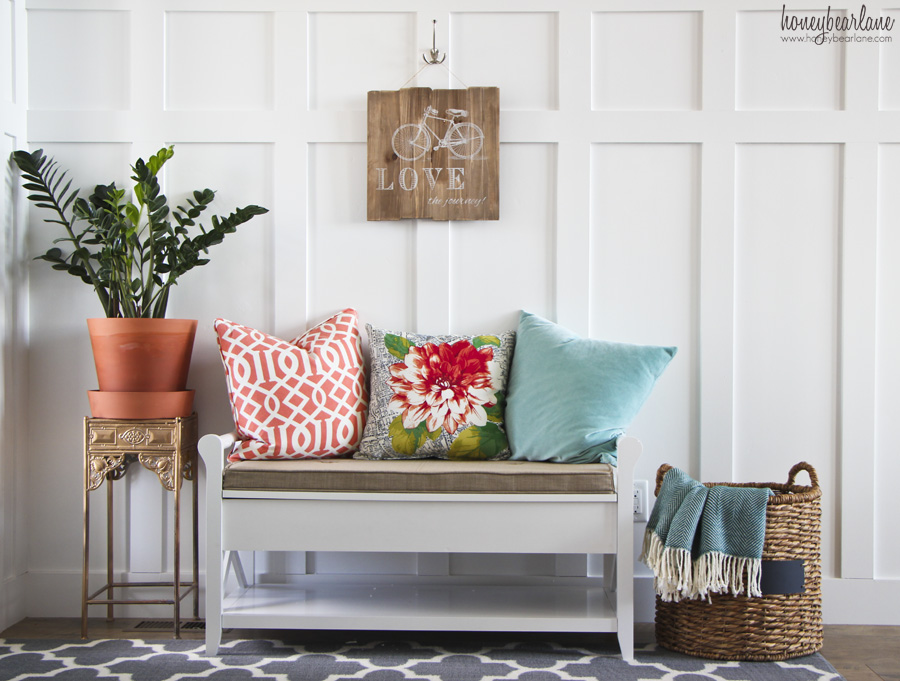 So there it is…my coastal entry is a last futile attempt to keep summer around a little tiny bit longer and keep my kids a little tiny bit smaller before another year of homework and nagging and a cold, long, winter.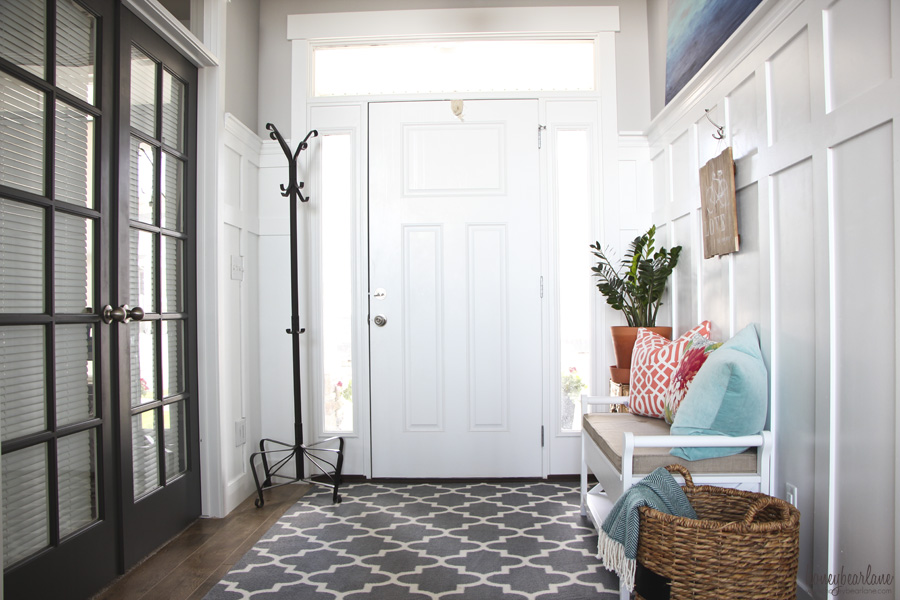 Sources: Bench – Basket – Throw blanket – Coral Pillow –
Flower Pillow – Aqua Pillow – Rug – "Love the Journey" art  
PS–I always show little sneak peeks of what I'm working on on Instagram…

Find your style @TargetStyle