Message in a Bottle Valentine
Compensation was provided by Hershey via MomTrends.  The opinions expressed herein are those of the author and are not indicative of the opinions of Hershey or Momtrends. #HSYMessageofLove
Here's the perfect teacher, friend, neighbor gift for Valentine's Day!  It's so easy, all you need is a bottle, Hershey's Kisses Conversation Candies, Reese's Conversation Cups, and to print off this cute tag.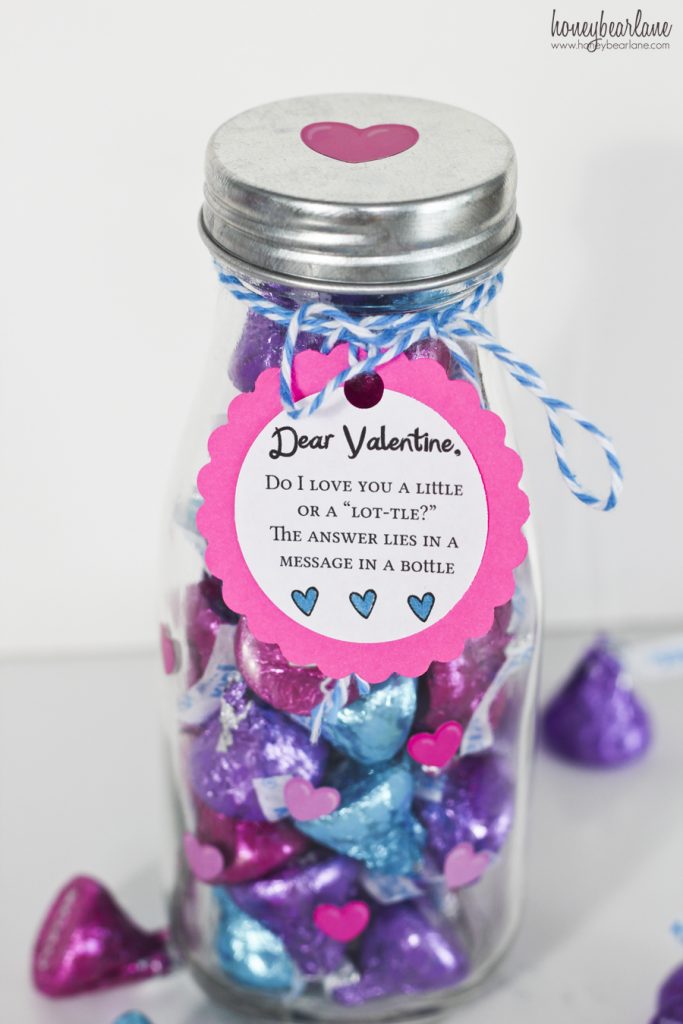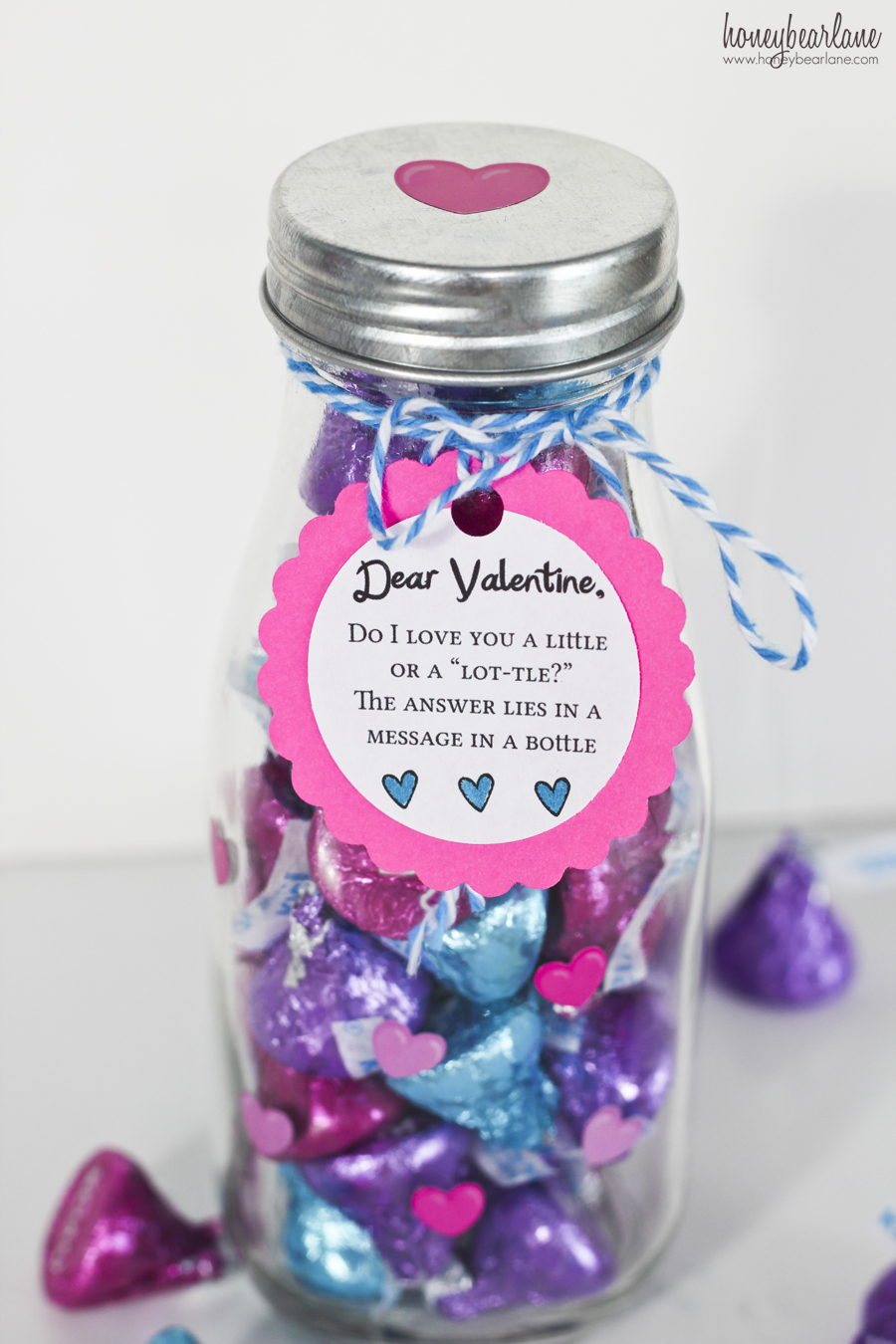 The tag says "Do I love you a little or a "lot-tle"?  The answer lies in a message in a bottle."  What's great about this is the answer actually DOES lie in a message in a bottle.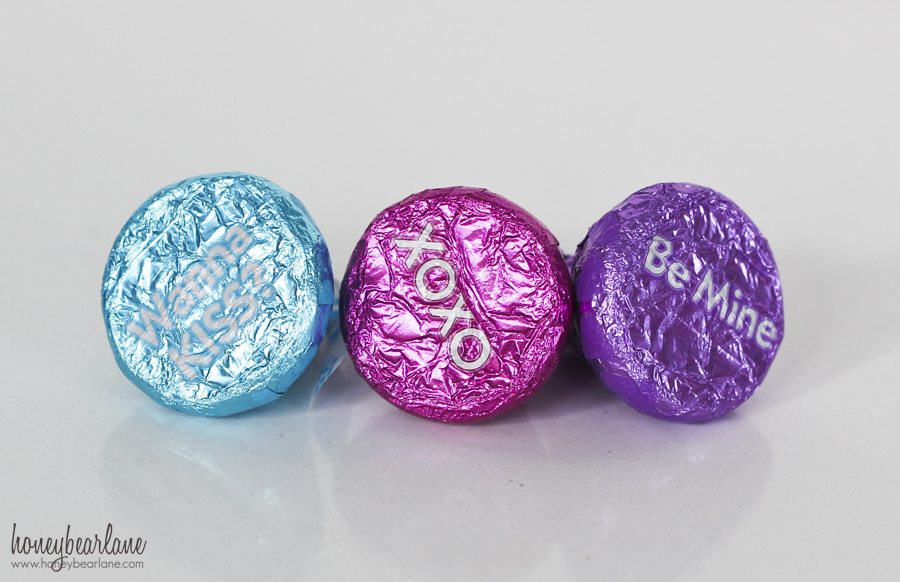 Hershey's has come out this year with special conversation candies.  They have the Hershey's Kisses Conversation Candies, which have messages on the bottom of each Kiss and they have Reese's Conversation Cups which have the message actually printed on the chocolate.  Yummy and sweet at the same time.  I thought these were the perfect candies for Valentine's Day and for my kids to give to their teachers.  It's special without being overly cheesy or possibly awkward, haha!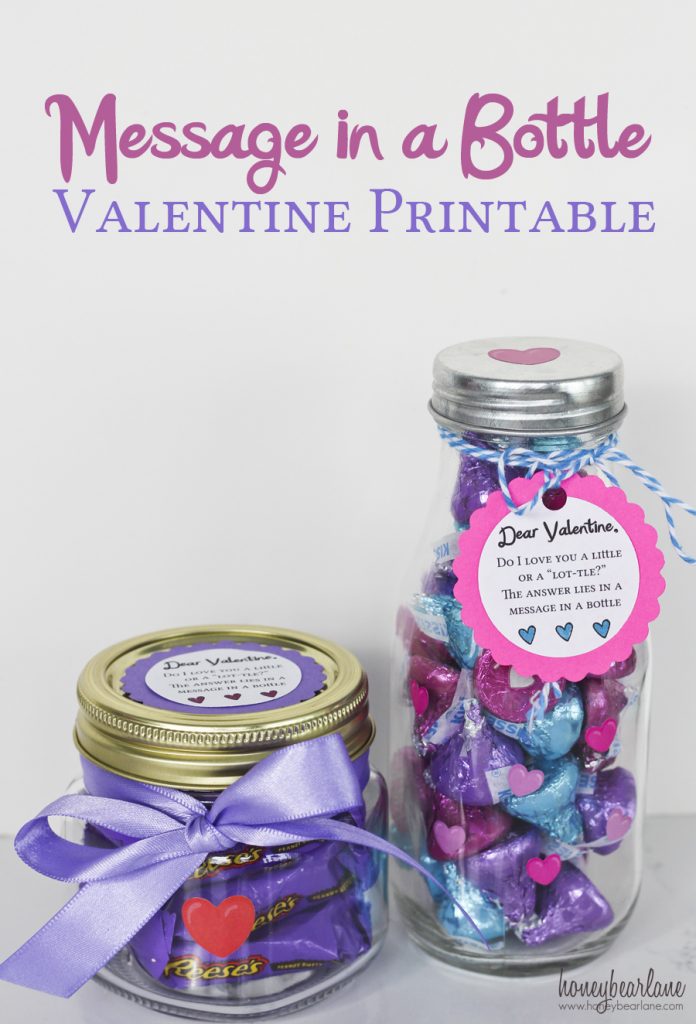 For the Hershey's Kisses Conversation Candies I used this cute milk bottle which I got at the Target dollar spot but I'm sure you can find them at several stores.  For the Reese's Conversation Cups I used smaller wide-mouthed canning jars which are the perfect size for the bigger candy.  I fit four in there.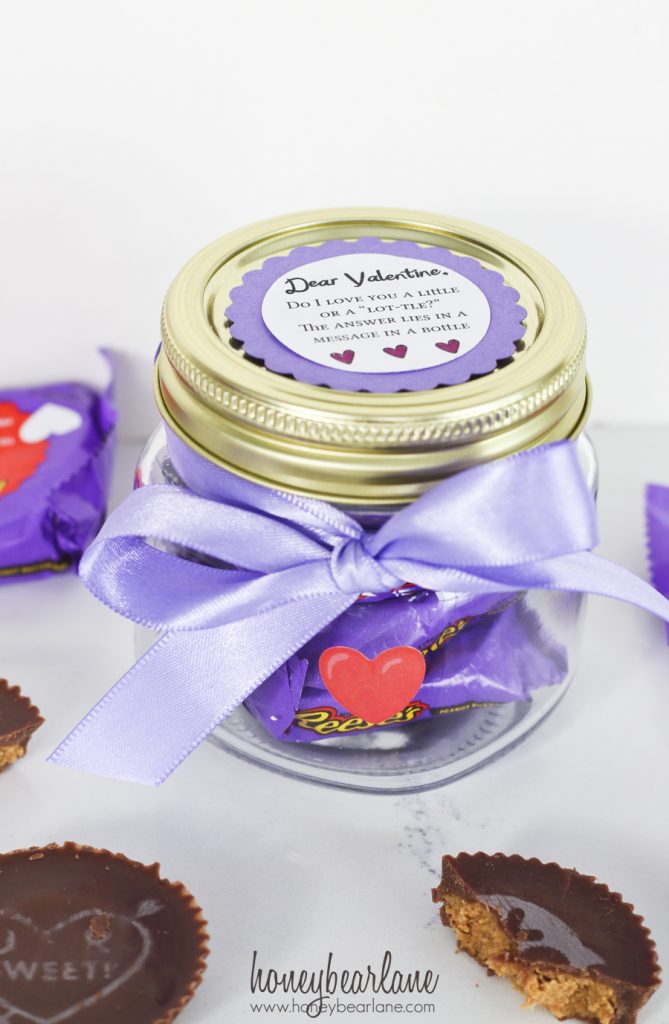 Just use some cute baker's twine or ribbon to attach the tag, embellish with some heart stickers, and you're good to go!  You can whip out tons of these gifts in no time and your kids could probably do most of it for you. They are the perfect size for a 1.5″ circle punch which lets you do a 2″ scallop punch behind it.  And it really is the perfect gift for teachers, friends, neighbors, and family.
Want to print your own?  Click the link below to download your own copy of the Message in a Bottle valentines!
For more information, including recipes, visit CelebratewithHersheys.com.