We have one little coat closet in my house. The closet situation in my house is weird. Each bedroom has a walk-in closet but there are no linen closets and only one coat closet. Well the coat closet was just obnoxious because in today's busy day, what kid is going to be able to hang up their coat on a hanger in a closet way up high? My kids never used it and frankly, neither did I. It became a place for all our extra stuff and it was awful to have it all either on the floor or on that one little shelf above the rod. I decided to turn it into an official, organized tool closet.
Here it is before: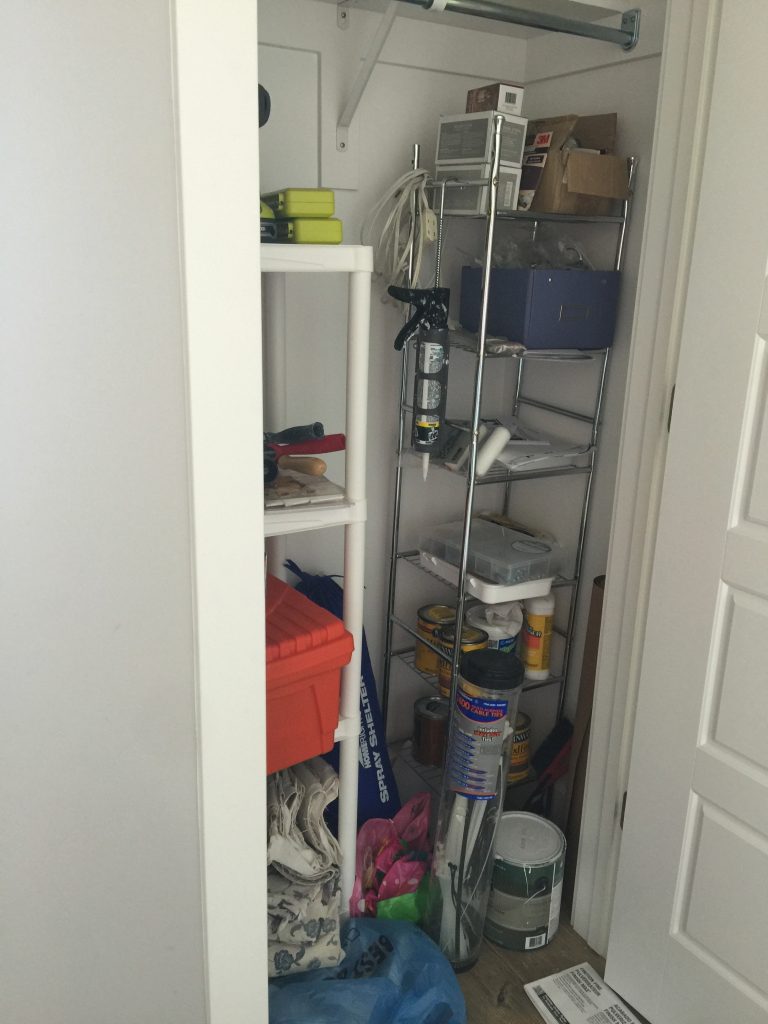 Here's the after:
I decided to make it a closet with shelves. But I decided to put a lot of my tools in it instead. I like having the majority of my tools inside because I'm nearly always working inside and they were just bouncing from room to room anyway. It was getting to be a major headache because I just had boxes and bags of random tools and stuff and could never find anything when I needed it. We were starting to buy things again just because we lost it.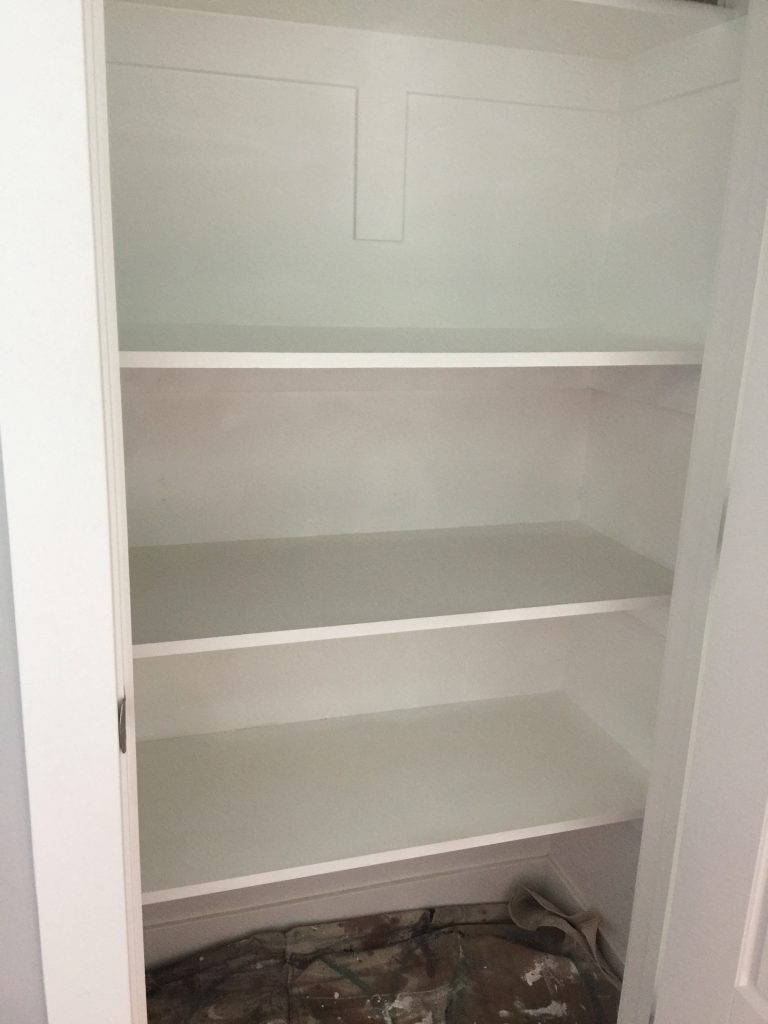 It was simple to add shelves to this closet. You just have to nail in some cleats to the studs on three walls. I cut the cleats from scrap 3/4″ MDF I had. Cleats, by the way, is the word I use to describe a piece of wood on the wall that supports something else. Anyway, I purchased some 15″ melamine shelving and cut it into three shelves. Then I just laid the shelves on the cleats and nailed them into place. Easy peasy.
I also removed the rod that was in there and then used my HomeRight sprayer to spray the entire closet white. Finally I ordered these great magnetic strips specifically for holding tools up and I screwed them into a couple more scraps of wood which I screwed into the studs. These are so great for holding up a lot of the little tools I use frequently (screwdrivers, measuring tape, paint can openers, etc).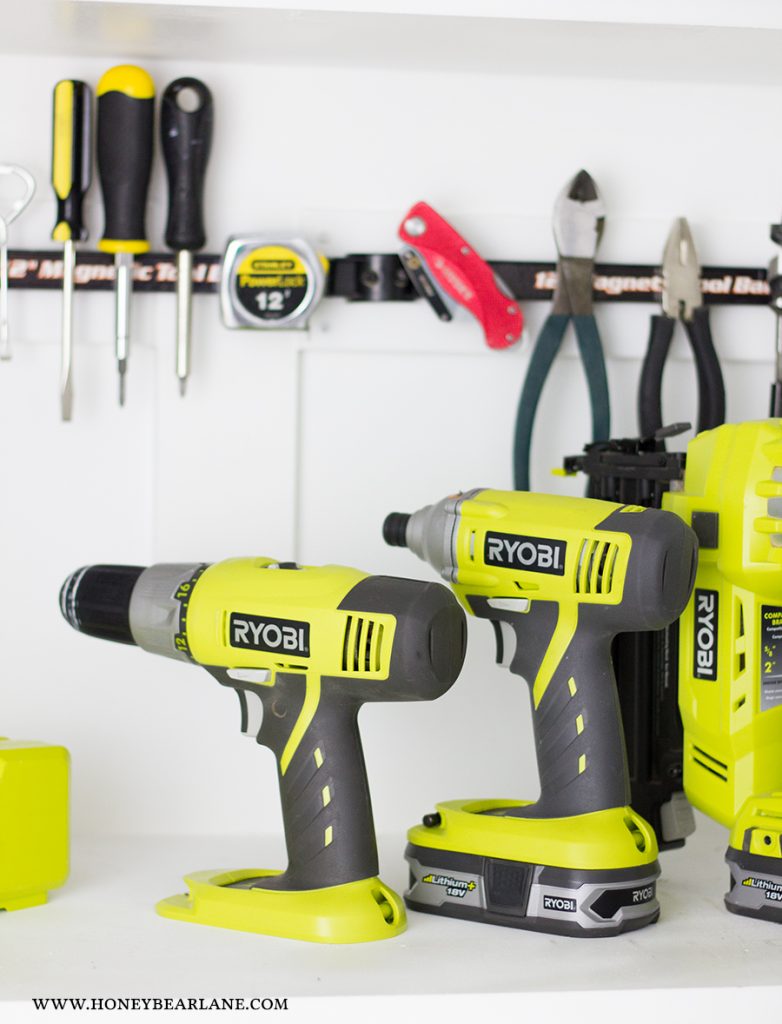 On the top shelf I put some power tools like my drill, nail gun, and driver. I also screwed in some of these awesome magnetic tool bars which hold up a lot of small hand tools (it's a really strong magnet.)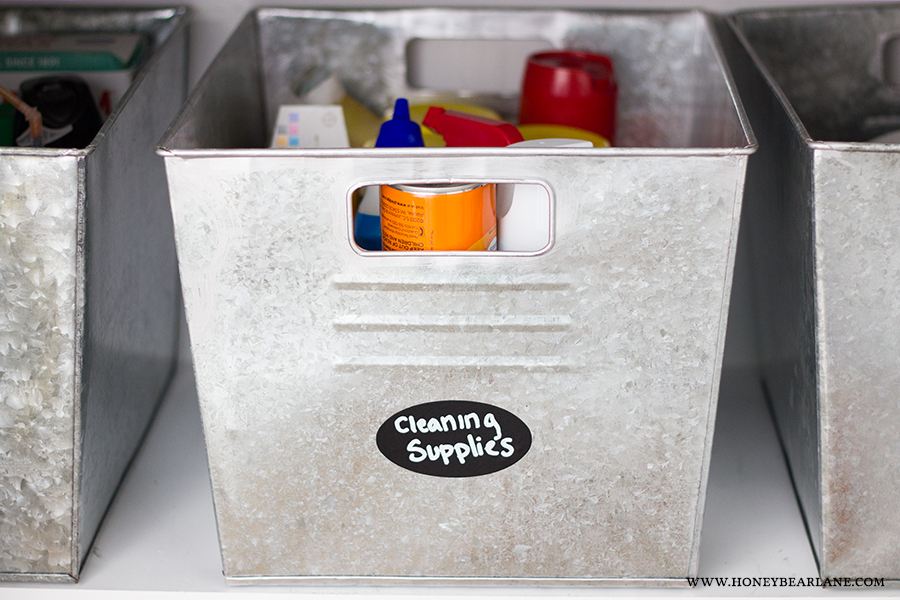 Second shelf I have some of these cute galvanized bins that have random cleaning supplies and rags until my laundry room shelving is done.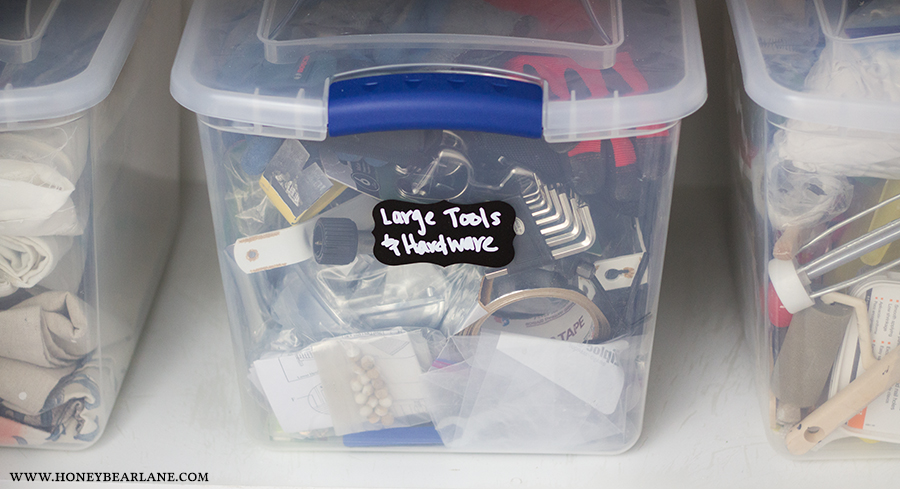 Third shelf I have large clear bins. One for drop cloths and my sprayer, one for larger tools and hardware, and the last one for all paint supplies.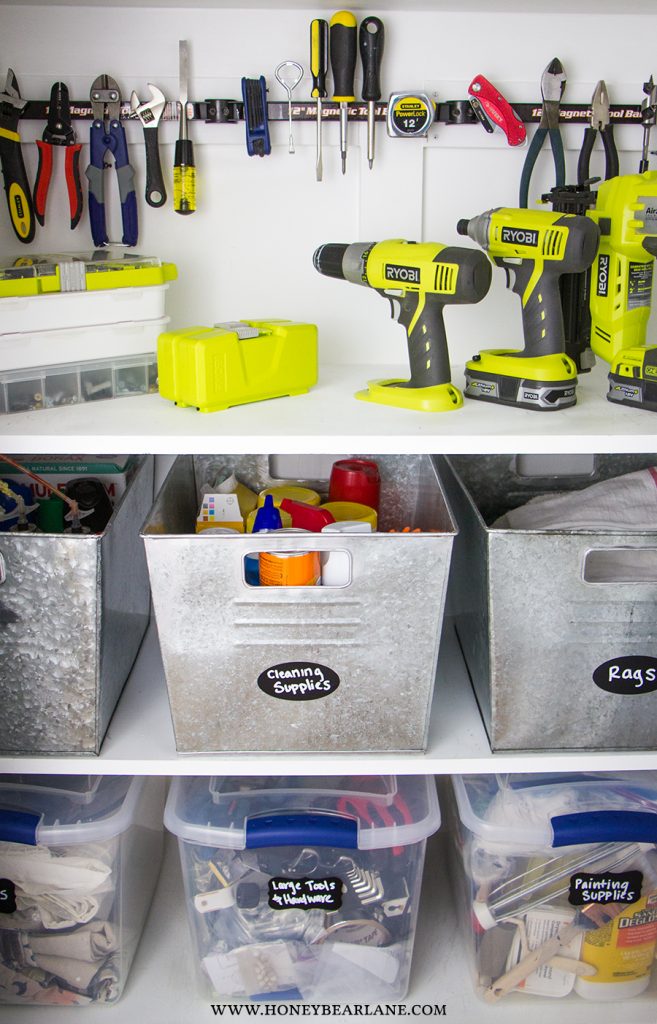 The last thing I did was to stick chalkboard labels on all the bins. I love these things and I also used them in my pantry organization project.
Basically everything is handy and organized and it's been such a game changer, I'm sad I didn't turn this coat closet into a tool closet sooner. And we found tons of our lost tools!
Here's a list of things I used for this organization project (affiliate links, see my disclosure):