8 Ways to Cozy up your Home for Winter
This post is sponsored by Primitive Star Quilt Shop but all opinions are my own.
Between fall, Halloween, Thanksgiving, and Christmas, sometimes our homes because a mishmash of holiday decor.  You just get up your fall decor before boom–it's October and now you need to throw in some spooky stuff.  You add that stuff in but now Halloween's over so the spooky's got to go, only to be replaced by turkeys and Pilgrims.  But only for three weeks, because then it's Christmas everything!  Whew–it's exhausting even writing about it.
I have some suggestions to simplify the process…a general 'cozying up' for the cooler weather.  Feel free to throw in some pumpkins here and there and switch it out for some Christmas decor, but less is more.  You don't need to bombard your life with kitsch and clutter every holiday.
#1:  Blankets, blankets, blankets:  Throw blankets are my favorite accessory to have in the fall and winter.  We love to cuddle up with them when we watch movies so I literally have one on every seating area.  I also like to pull out the thicker and more cuddly ones, like the sherpa and wool ones, or this gorgeous woven acrylic plaid one.  I drape them over the couch, fanning them out to look more cozy.  I also have them on dining room chairs and entry benches.  It's a great way to add softness to an area.
#2:  Pairing light with dark:  When you decorate for spring and summer, your colors are more bright and airy.  Fall is a great time to start bringing in darker, moodier colors and pairing them up with your light ones.  The easiest way to do this is with throw pillows.  I always keep neutral pillows on the couch to kind of 'ground' the decor and then mix up the ones in between.  You can also add dark colors with blankets and various decor items (this is where you can add in your pumpkins and stuff).  You might be surprised what a little black or dark gray can do to your decor.  I love this pairing of this beautiful white farmhouse pillow with this super dark pillow.
#3:  Lighting and candles:  In the evening, what's more cozy than a fire warming your toes?  If you don't want a full fire, lighting some candles is a great way to get the ambiance and warmth.  You could also switch out some of your regular bulbs for Edison vintage glass bulbs which emit an amber glow.  And don't forget the LED battery operated candles which actually work on a timer.  All you need is to turn it on 'timer' at a certain time of day and then it will come on every day at that time.  You get the candle glow without the fire hazard.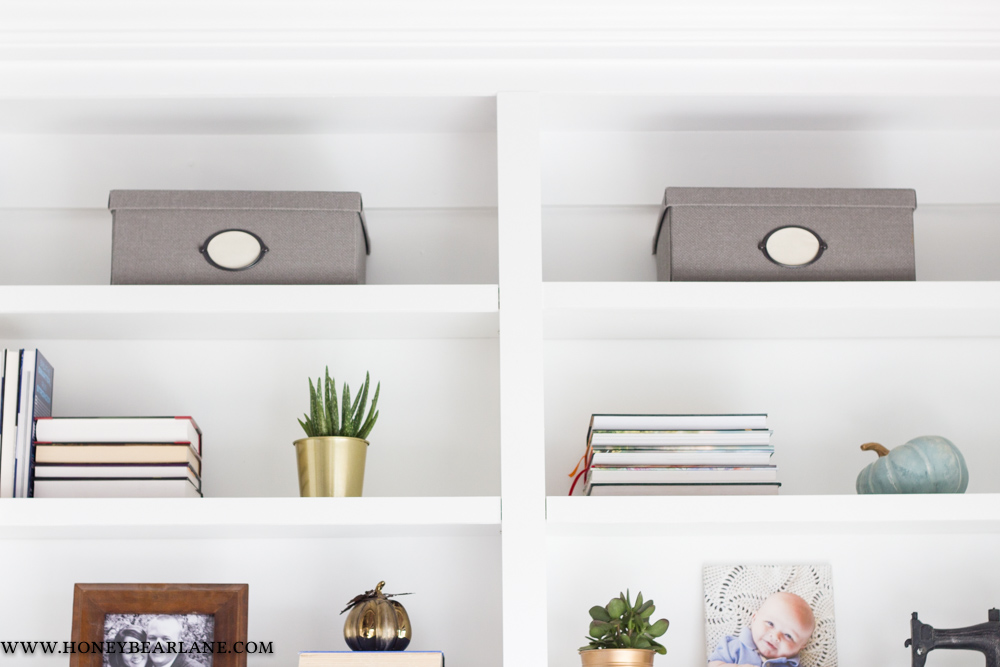 #4:  Metals:  Metals seem a little non-cozy but they can actually be surprisingly festive.  Gold and silver work for fall, Halloween, Thanksgiving, AND Christmas.  Even black metal works for those as well.  If you have some old holiday decor, it's super easy to buy some metallic spray paint and give a modern look by spraying it.  Consider other metals like bronze and copper as well.  These metals add depth and texture to your space.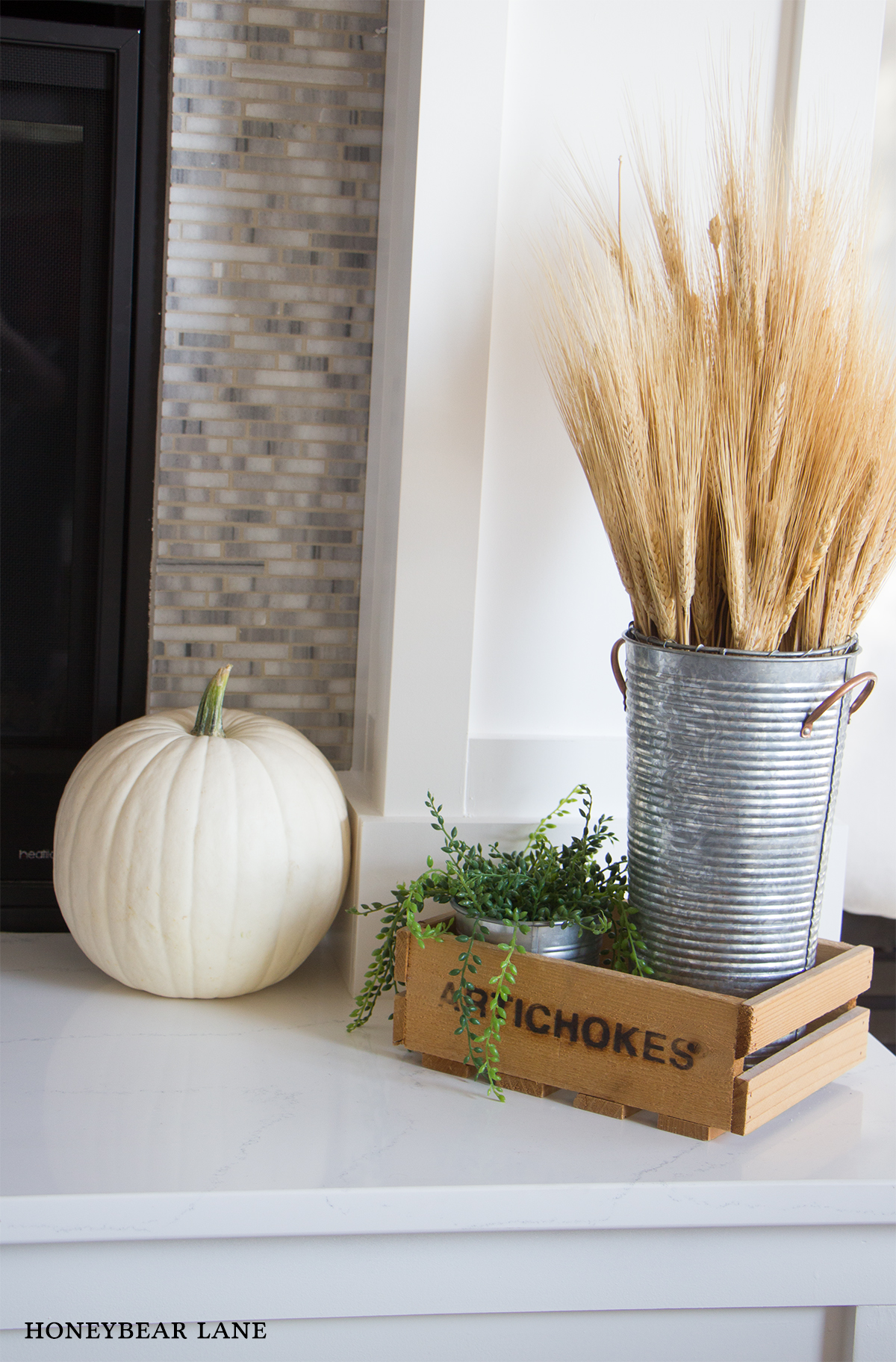 #5:  Natural elements:  I am always a proponent for bringing nature indoors, but to cozy it up for fall, how easy is it to buy a few pumpkins or gourds from the pumpkin patch?  Beyond pumpkins, you could cut a branch of fall leaves to put in a vase, throw some wheat stems into a Mason jar, and scavenge some birch logs to throw by the fireplace.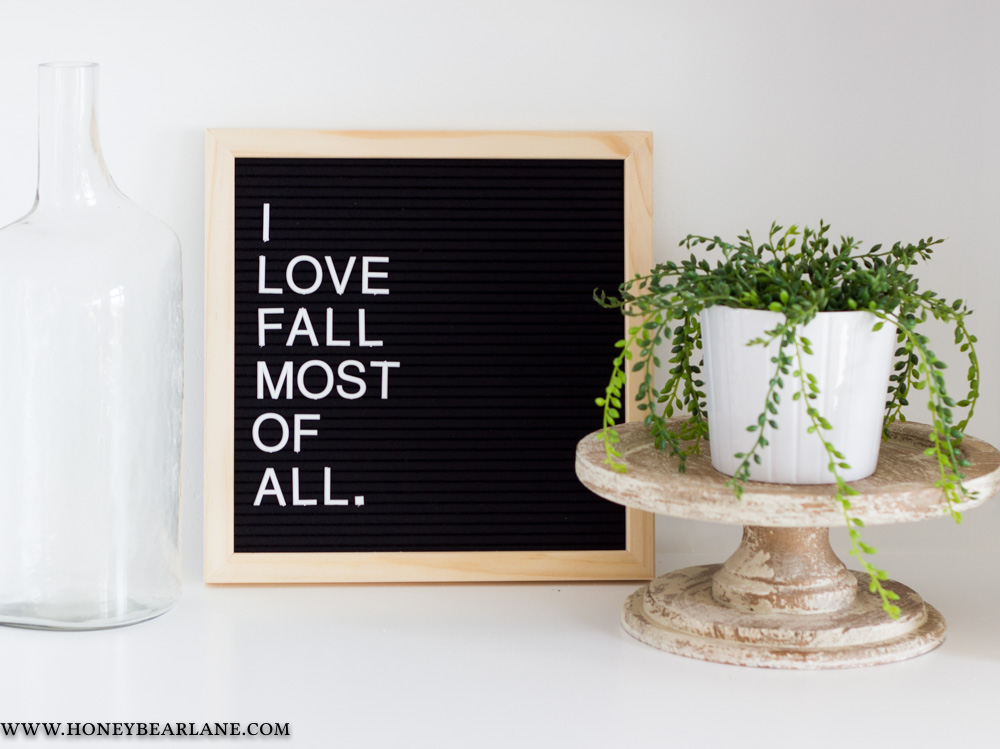 #6:  Words:  It seems like signs are all the rage these days but it can get spendy getting cute signs for every holiday.  Why not get a classic chalkboard or letter board and change it out once in awhile with a simple quote or phrase?  It keeps it personal and easy.  I love letter boards because you don't have to have any artistic talent.
#7:  Texture:  Fall and winter is the time for thick textures and naps.  Trade out your cotton throws for fur or thick course linens.  Or like I mentioned before, just add a few dark and textured pillows in with the summer ones.  You can add more texture to your vase fillers as well…replace a bowl full of lemons or apples with a bowl full of gourds, acorns, or pinecones.  I love using this farmhouse style treenware bowl.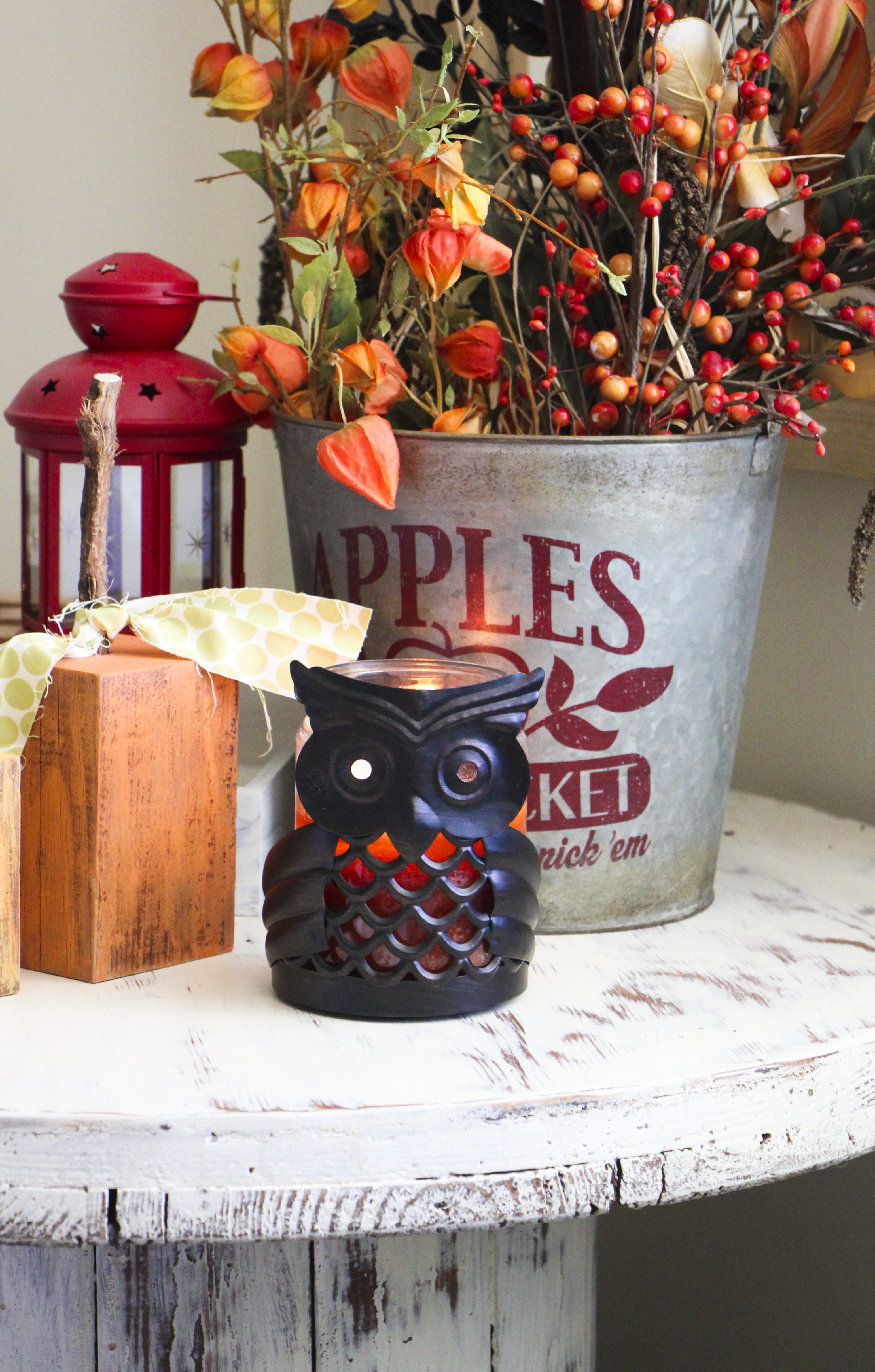 #8:  Scents:  If you hate the idea of adding any decor, then at least consider adding a scent.  Light a scented candle with a name like "apple cider" or "pumpkin bread" and you will instantly feel that fall and holiday feeling.  I don't usually burn candles but I have a pumpkin wax warmer that glows orange and gives a pretty light.  And I feel like scented wax is more fragrant than candles.  I'll warm a wax cube for about two days before the scent is gone.  Then I pour the wax into an empty tin can and add more wax.  My house always smells yummy!
Several of my decor items I got from the Primitive Star Quilt Shop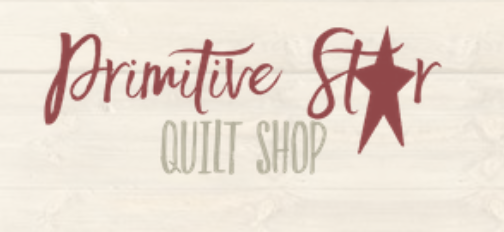 It's more than a quilt shop, although she has gorgeous quilts in stock.  Jacki sells all kinds of farmhouse style decor and I spent hours looking at her shop!  You should definitely check it out because she has a wide variety of items at great prices.  And as a bonus today, Jacki has generously agreed to giveaway $50 to her shop!  Just enter the giveaway below: