Installing a Schlage Encode Wifi Deadbolt
This is a sponsored post written by me on behalf of Schlage for IZEA Worldwide. All opinions are 100% mine.
We recently gave my husband's father a new smart lock for his house, specifically the Schlage Encode Wifi Deadbolt.  He got an Amazon Echo a while ago but hasn't really upgraded to many smart home items.  We decided that a smart, keyless entry lock would be super helpful for him.  We have them in our home and love them.  They are such a problem solver!  It's so nice to be able to unlock it remotely or be able to let your kids unlock the front door without needing a key (which they are apt to lose.)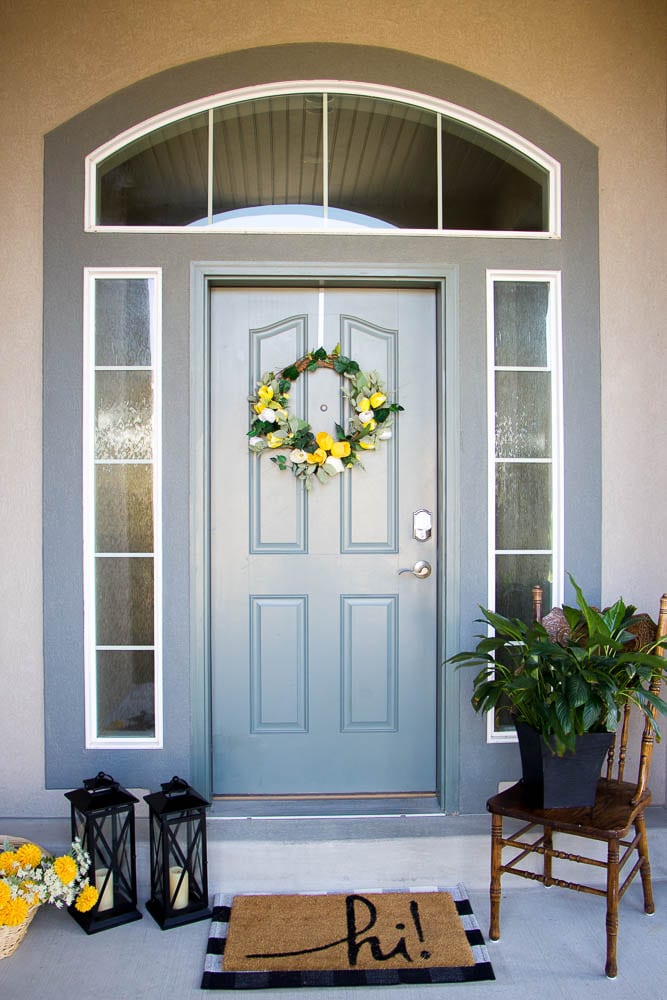 I got the Schlage Encode™ Smart WiFi Deadbolt.  This lock is absolutely beautiful and comes in two styles, more traditional 'Camelot' and contemporary 'Century' and a variety of finishes including Matte Black, Satin Nickel and Aged Bronze.  I chose traditional Camelot in Satin Nickel to complement his existing door handle.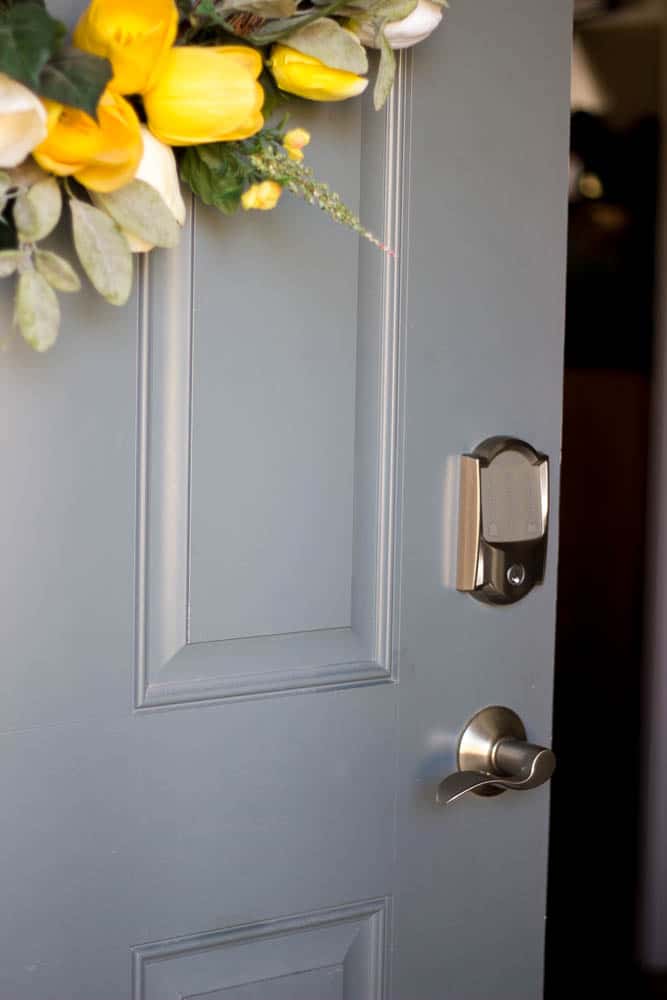 My husband went over the other day to install this deadbolt and it was pretty easy for him, especially since he's done it a few times with other Schlage smart locks.  Here's a quick overview: Step 1: Remove the old deadbolt.  This should be fairly straight forward.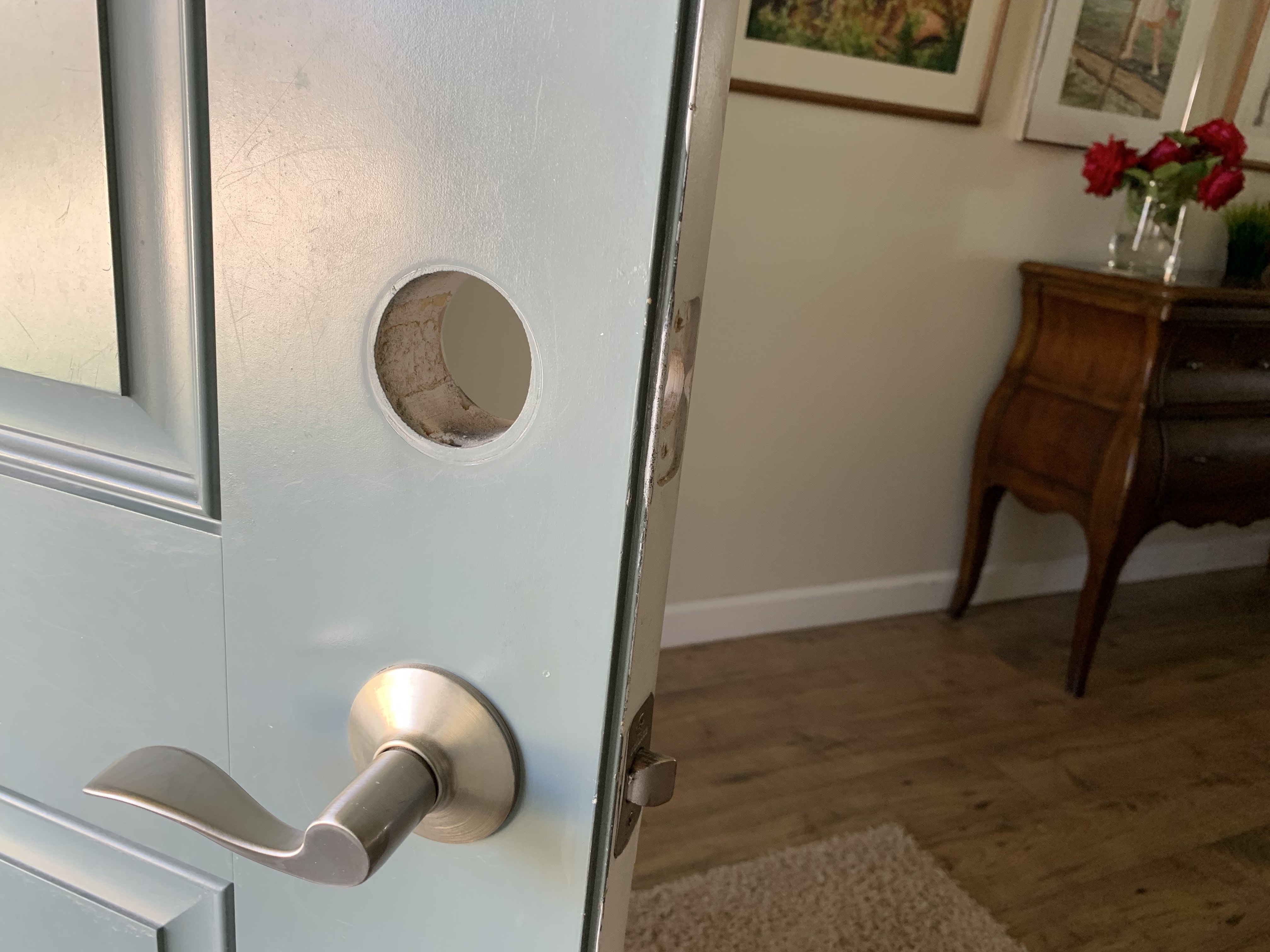 Step 2: Open up your new Schlage Encode™ Smart WiFi Deadbolt and insert the latch assembly.  It might be too short, like it was the first time he tried it: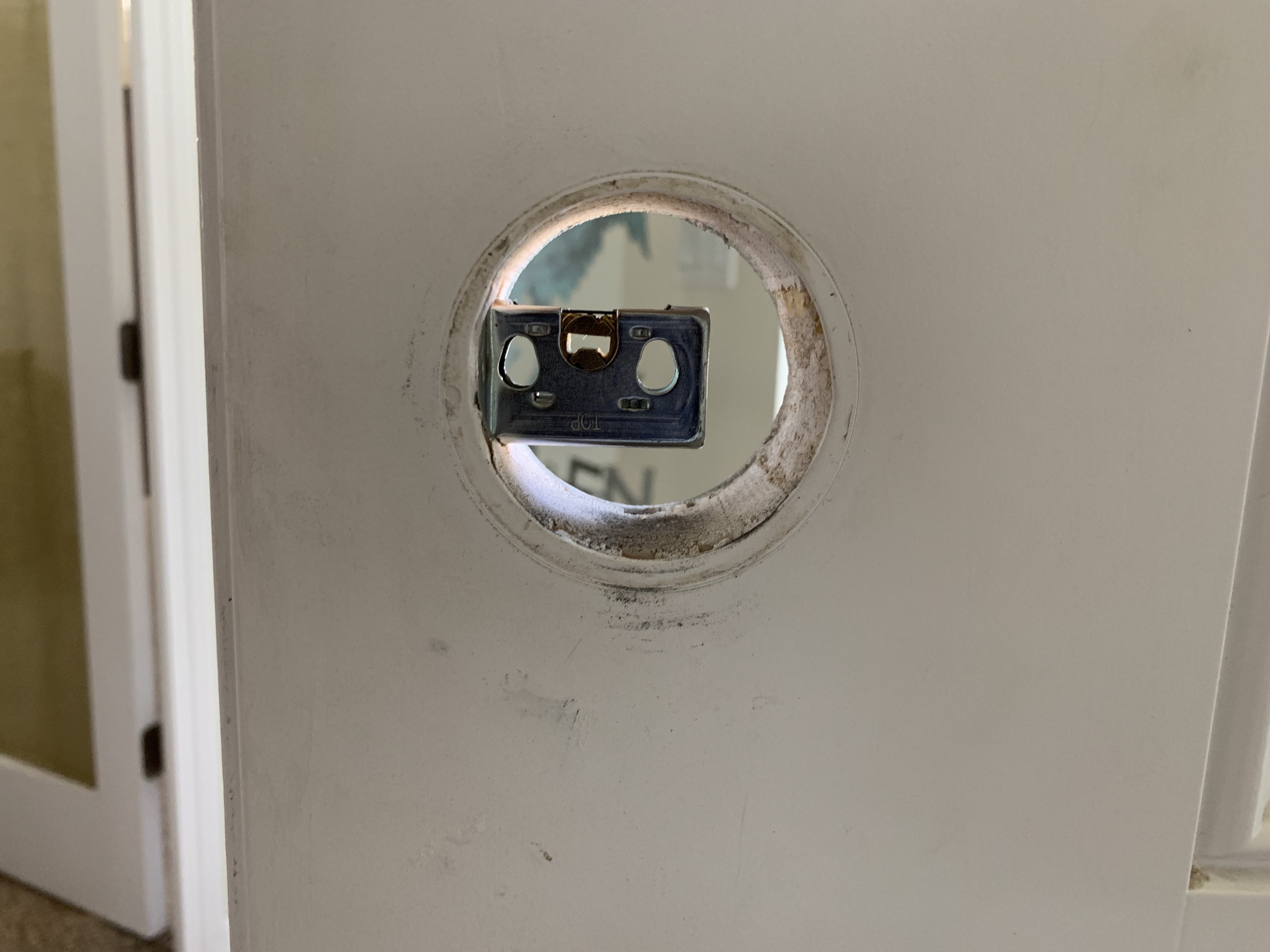 But it comes with an extension piece as you can see here (sorry for the wonky angle)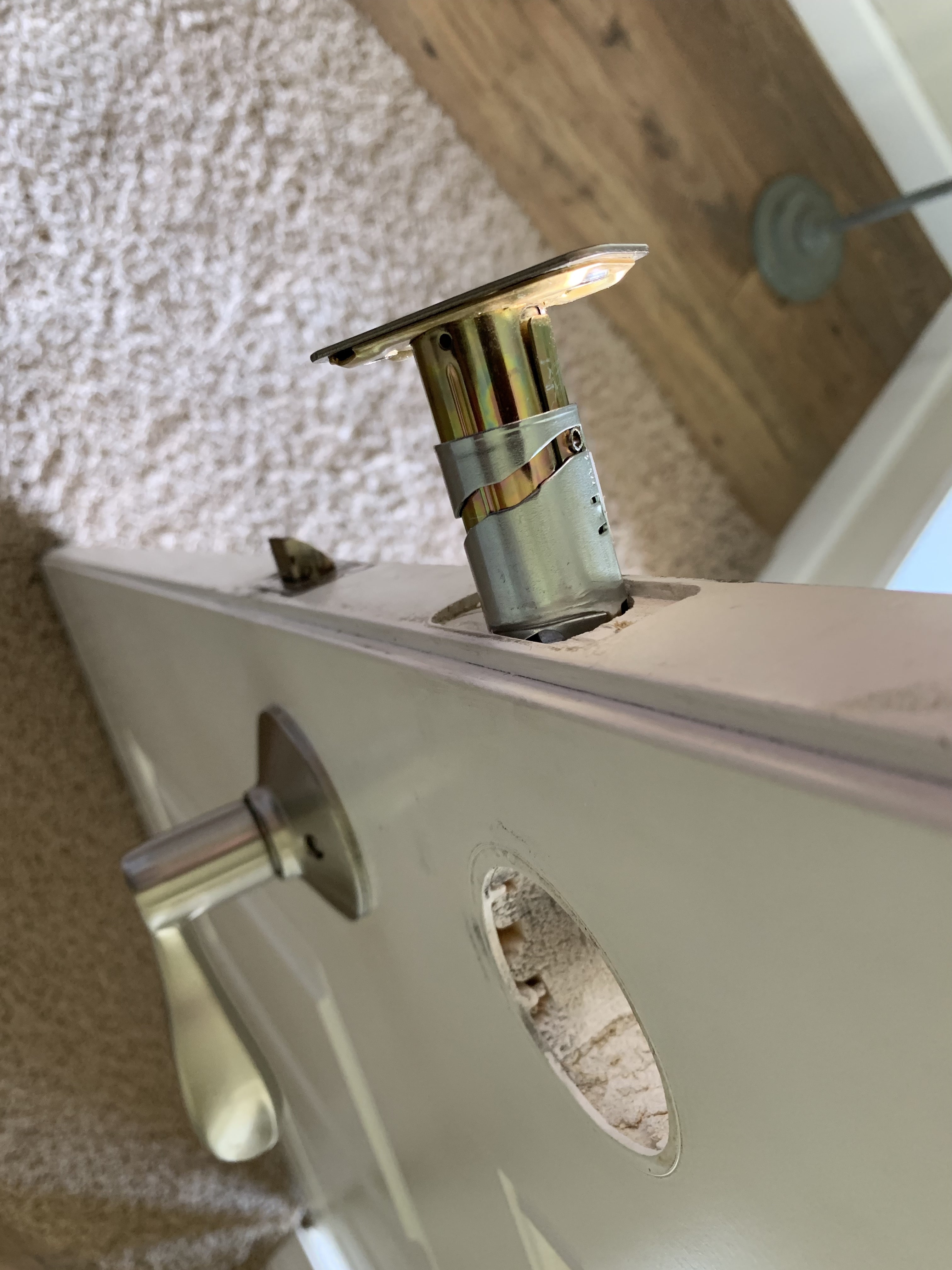 And then it will fit just right.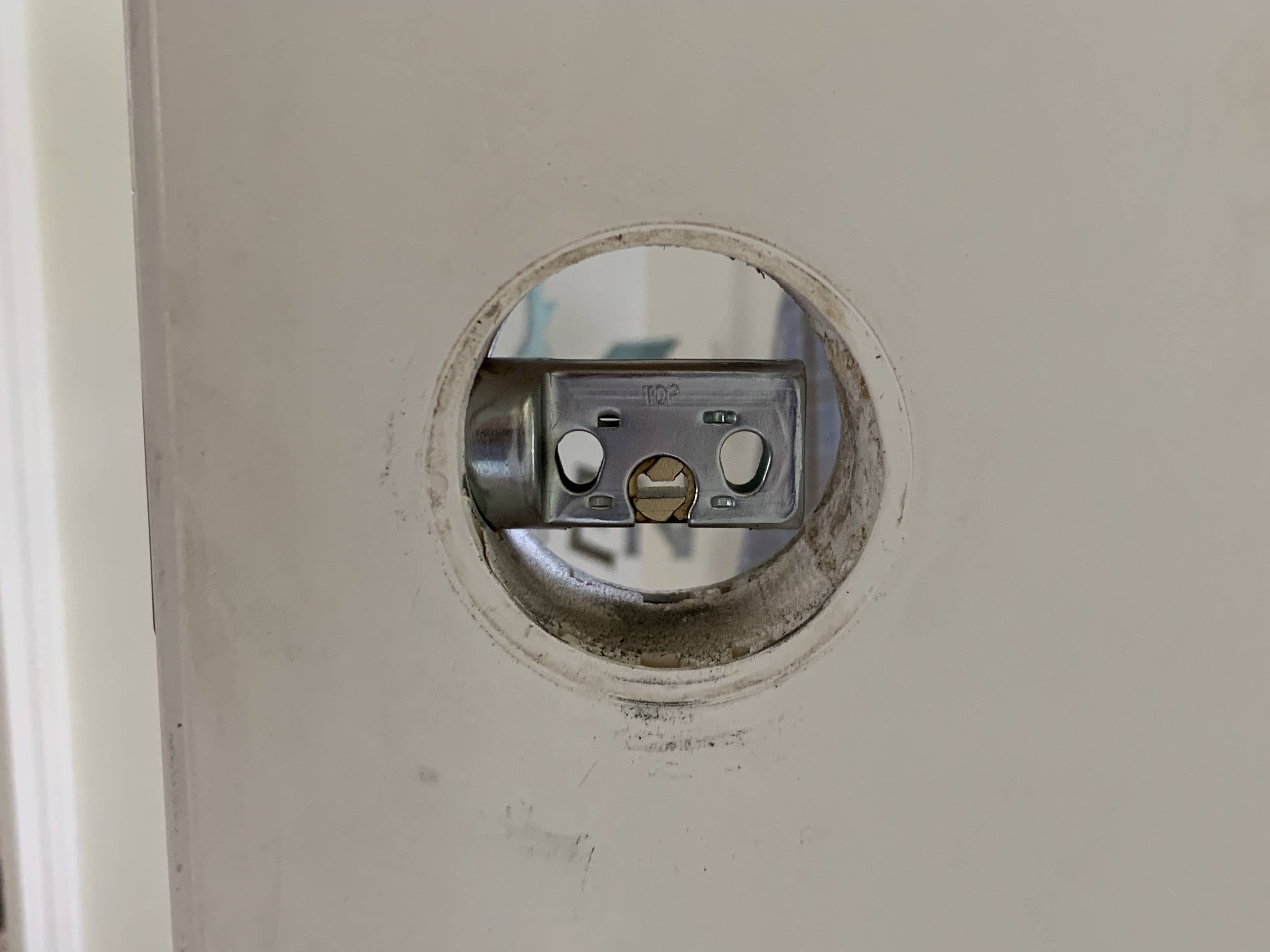 Step 3:  Attach the front faceplate, making sure to thread the wire underneath the latch assembly.
Step 4:  Screw the back baseplate in, first feeding the wire through the small square hole.  Make sure the front faceplate is straight when you tighten the screws.  Connect the wire to the back lock assembly.  Attach the lock assembly and fasten in place with the last two screws.  Cover it with the black plastic cover plate.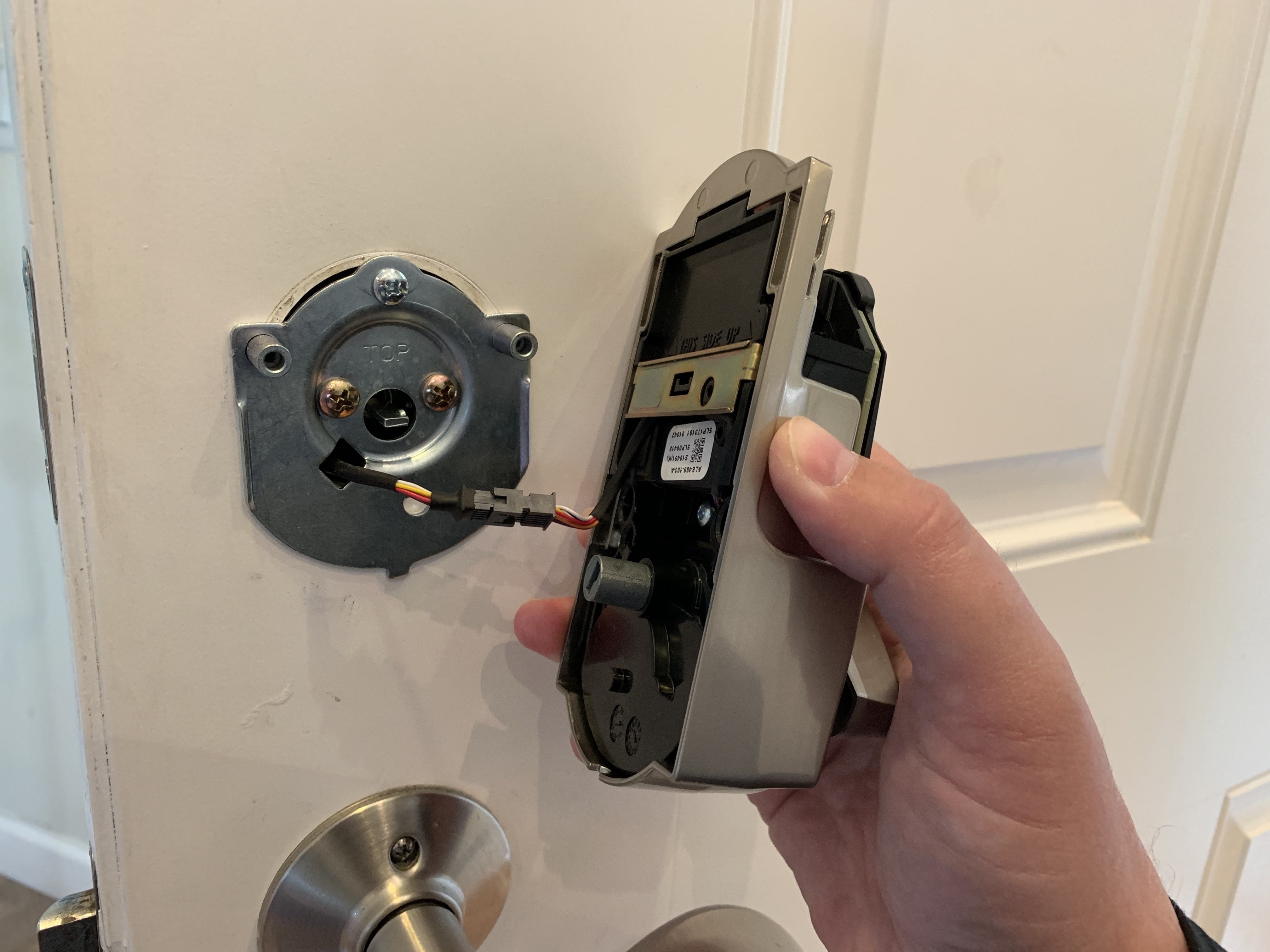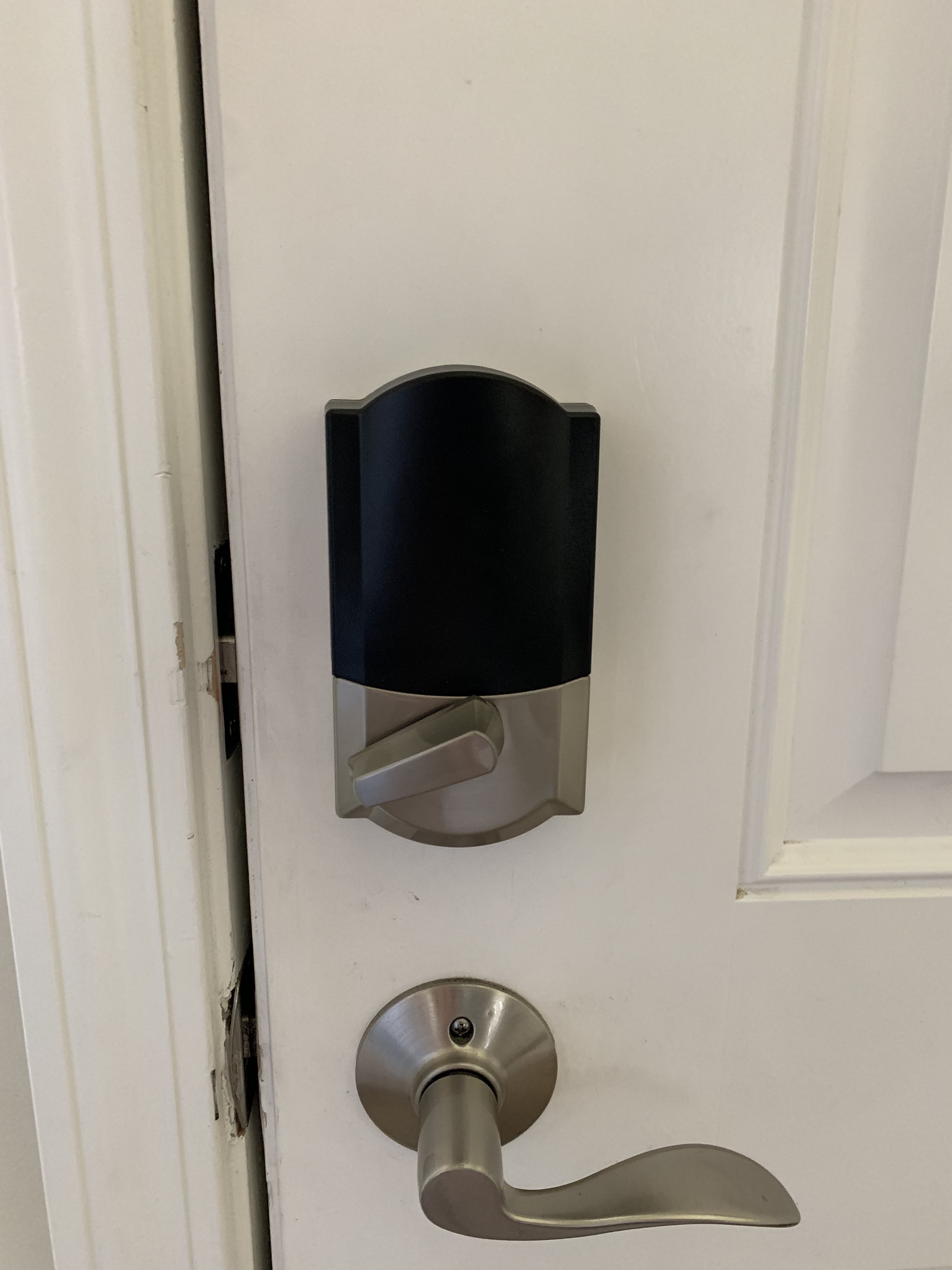 This is a basic rundown of the deadbolt installation, but there are great instructions on the Schlage website.  After you install the new deadbolt, you'll want to connect it to the Schlage Home app.  Download the Schlage Home app (formerly known as Schlage Sense).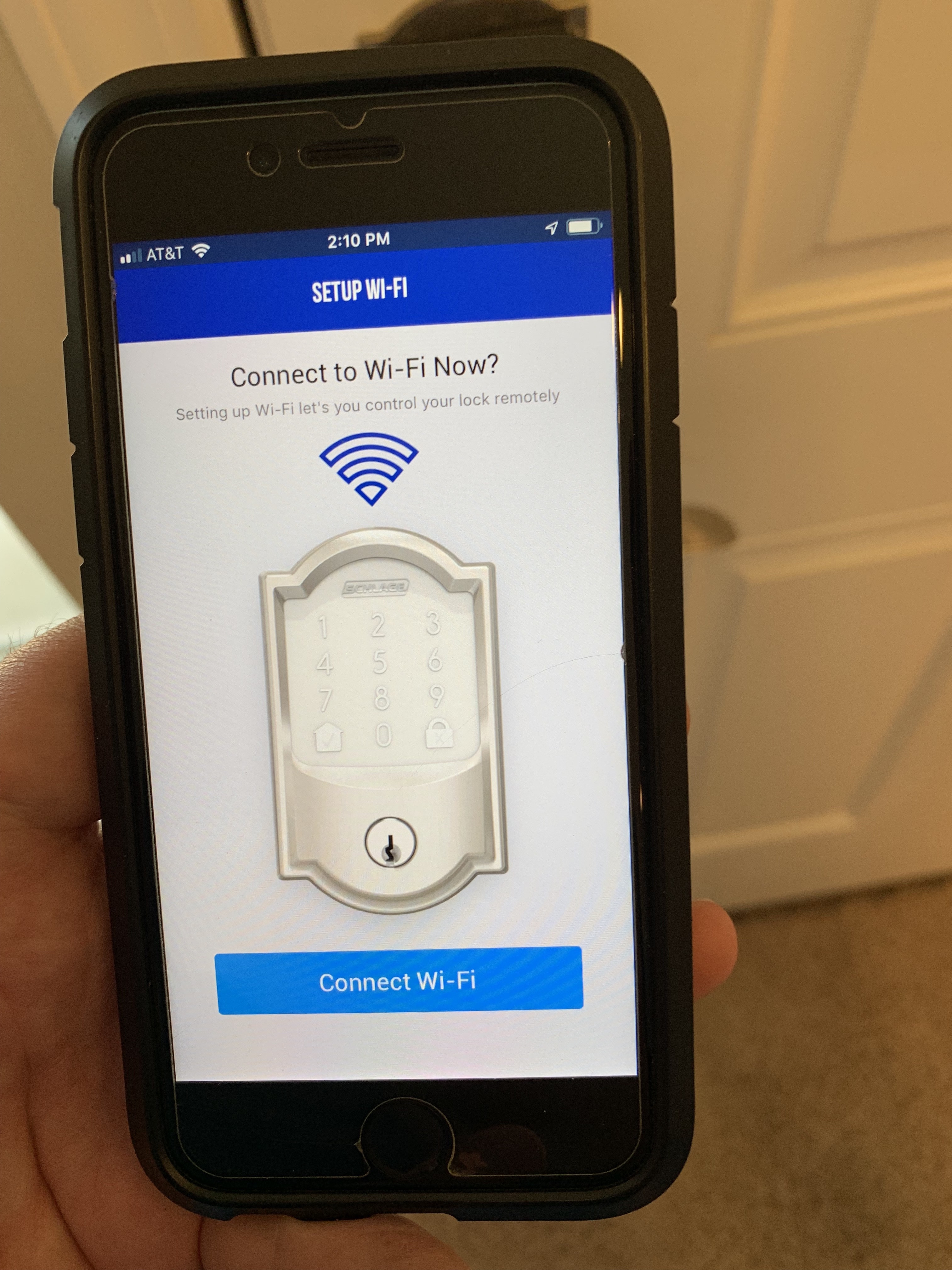 If you want to control it by voice command on Alexa, add the Schlage Home Skill to your Alexa app.  Then you'll have to pair it with the Echo.
Other great things about the Schlage Encode™ Smart WiFi Deadbolt:
Connects to Alexa or Google Assistant, but it's not necessary to work (you just need to use the Schlage or Key by Amazon app)
Gives you up to 100 different codes you can give people who need to enter your home (you can create unique codes with specified schedules for guests that are only active during specified time periods.)
You can set the deadbolt to auto-lock, giving you a customizable delay option
There is an "Unlock by Voice" option with Alexa where you enter a 4-digit code (which is so great for when you need to unlock the door for little ones!)
We have loved our Schlage smart home hardware, and my in-laws love their new Schlage Encode Wifi Deadbolt!  Check out their site for all of their great products!