The big day is here!!!  I am so so excited.  Not only have I listed 12 new items in my shop, but I am also listing a Limited Production License which if you purchase, allows you to sell your own puff quilts made with my pattern.  🙂
I am also very excited because this day marks the beginning of a lot of new products that will be coming to my shop every couple of weeks.  I know that a lot of my items are fairly expensive, but I hope that in the next few months I will be selling items at a lot of different price points so that everyone can afford to purchase something (especially with Christmas coming up!)
Before introducing my quilts, I must first say something…Most of these quilts are not brand new designs but existing designs that I have tweaked slightly.  They are brand new quilts though, very well made and with a lot of hard work.  I have WAY too much fabric to just keep buying new fabrics all the time so I'm trying to destash!
Without further ado, I would like to introduce my new quilts.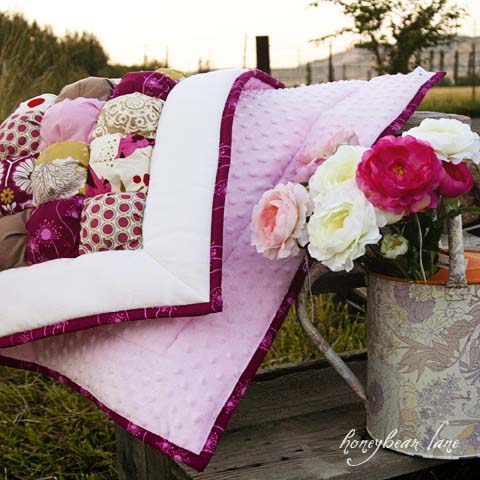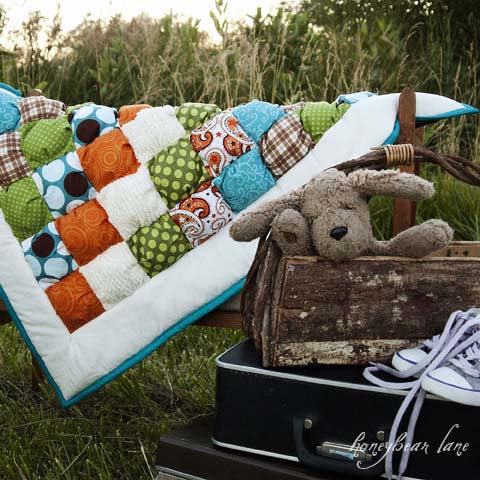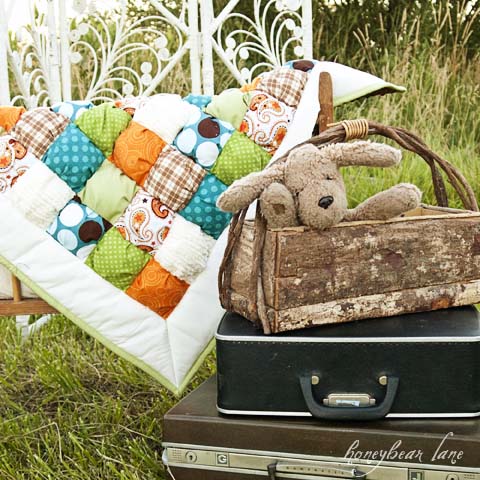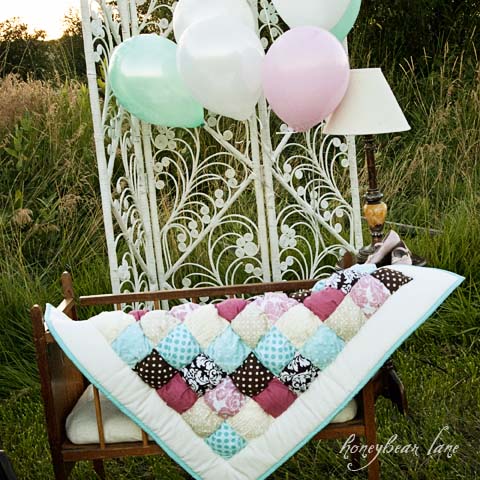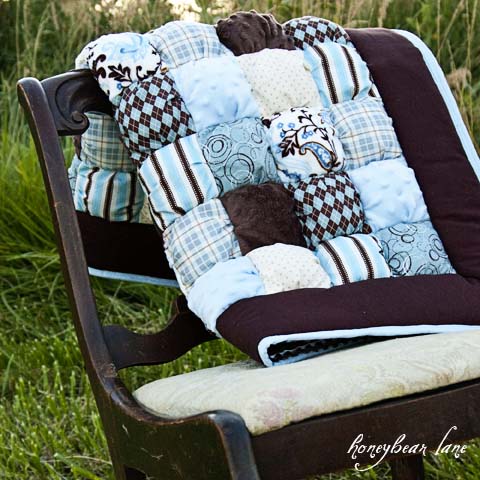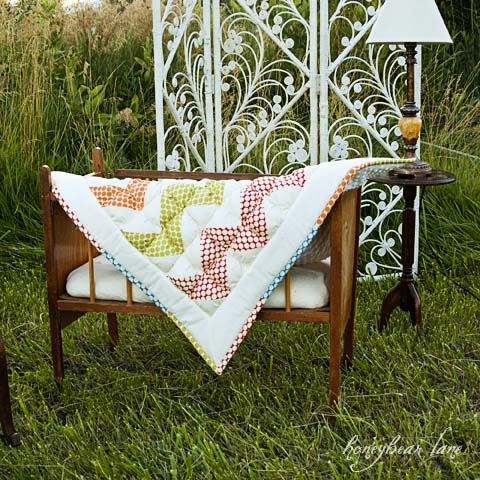 By clicking on each picture, you will be taken to my shop to view more details and other pictures of each quilt.
There are also two new quilt KITS for the Ziggy Quilt and the Diamonds Quilt.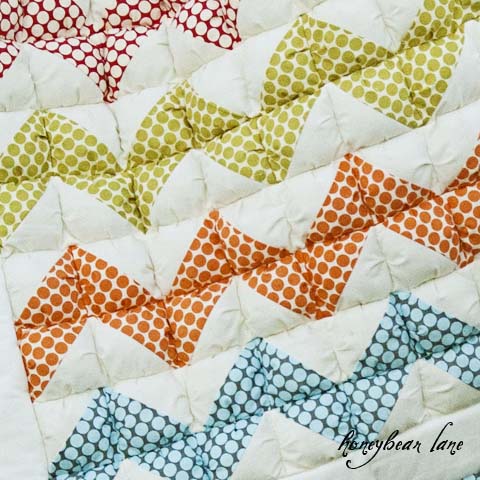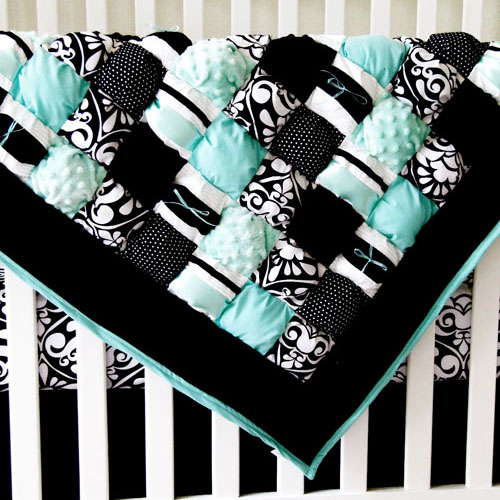 Each kit comes with everything you need to make the center puffs and the borders.  Things you will need to purchase on your own are batting, backing, and binding.  You can buy each kit with or without the pattern, since I know many of you already have the pattern.  The Ziggy quilt will come with additional instructions to make zig zags.  The kits also come with a little tag for you to sew in that says "Designed by Honeybear Lane, Made by ____."
To kick off the launch of the new items, my friend Bev from Flamingo Toes is hosting a giveaway for my shop!!  Go visit her and enter to win a chance for a $75 Gift Certificate to my shop and 5 patterns!!  And welcome to everyone who is visiting here for the first time!
Also, I am still hosting the giveaway for 30 quilt patterns and one quilt kit!