I had a fabulous baby shower last week.  My best friend threw it for me and she and I worked on the decorations together.  Lots of the decorations were things that I wanted to use in my baby's nursery.  (Her 'some day' nursery.)  I knew once I saw something similar on Pinterest, I wanted to make it…a paint chip chandelier
Seriously so cute.  And it was so easy to make.  Not exactly quick, per se, but fairly easy.  Take a circle punch to a bunch of paint chips and then chain-sew the circles.  I decided to make mine more of a chandelier…
I really love how it turned out.  One thing I kind of regret is that we decided to use thrifted embroidery hoops (you know the kind, hideously kitschy fabrics ruffled all around the hoop) and apparently the ruffles were essential to the foundation of the hoop because they were impossible to rip off.  (Hence all the 'texture' underneath the ribbon I glued around the top.)  So lesson learned:  don't bother thrifting those things.
The colors for the shower were (surprise surprise) pink, aqua, and yellow.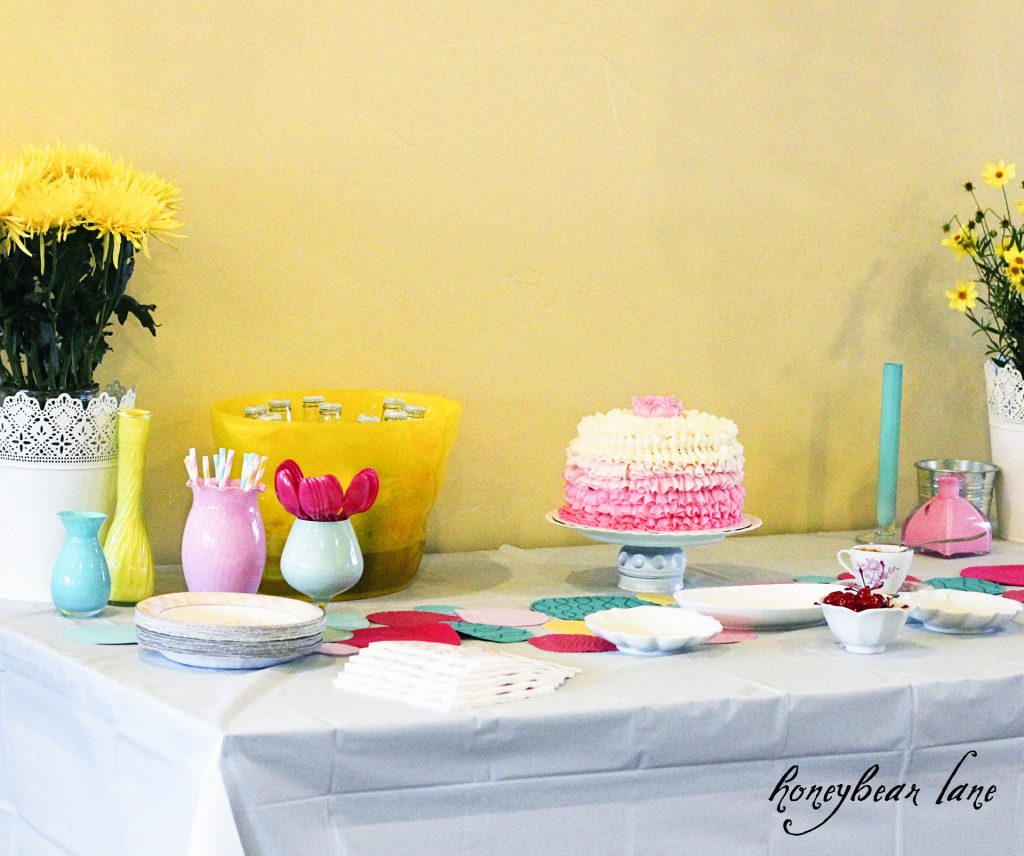 This was before most of the food was put out, so it's a little bare.  But don't you love that cake?  We wanted to replicate this cake from Pinterest: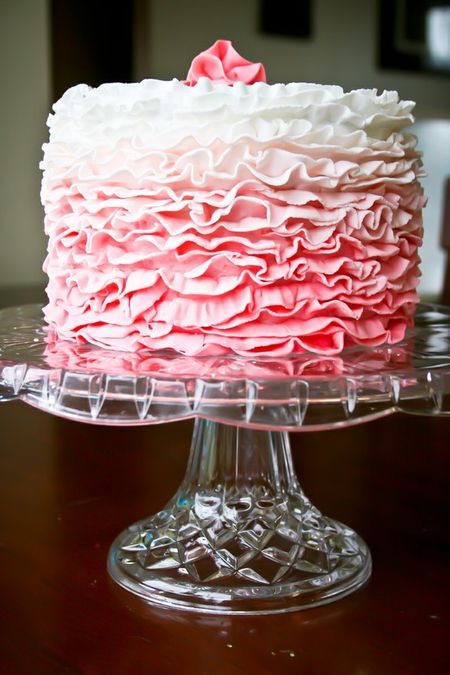 I'm pretty sure this was done with fondant, but our cake was buttercream.  And we didn't make it. (gasp!!)  It was ordered from a company called Dippidee.
And it tasted SOOOO good.  It was chocolate with a cream cheese filling.  Mmmmm….
For the drinks, I loved these on Pinterest: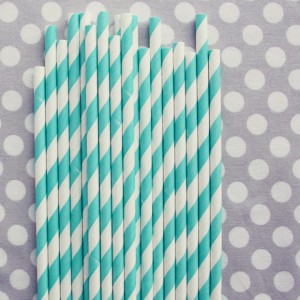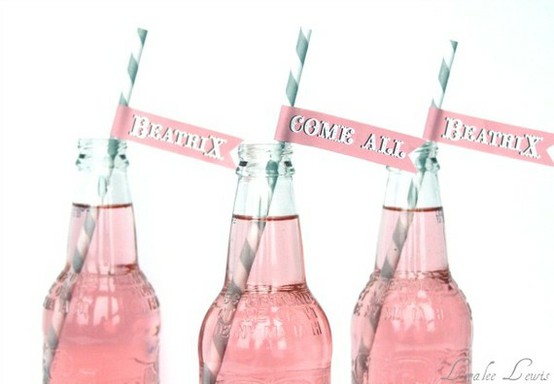 So I ordered those exact straws in aqua, pink, and yellow.  And the drinks were Izzies.  But here's the thing sometimes with parties:  You have this vision for everything to be perfectly put together, but time just runs out and your kids are running around making each other cry and so you have to let go of your vision a little bit.  But it was still really fun and cute.
It was an indoor/outdoor party.  The food was indoors but we all gathered outside.  So we set up a little gift table…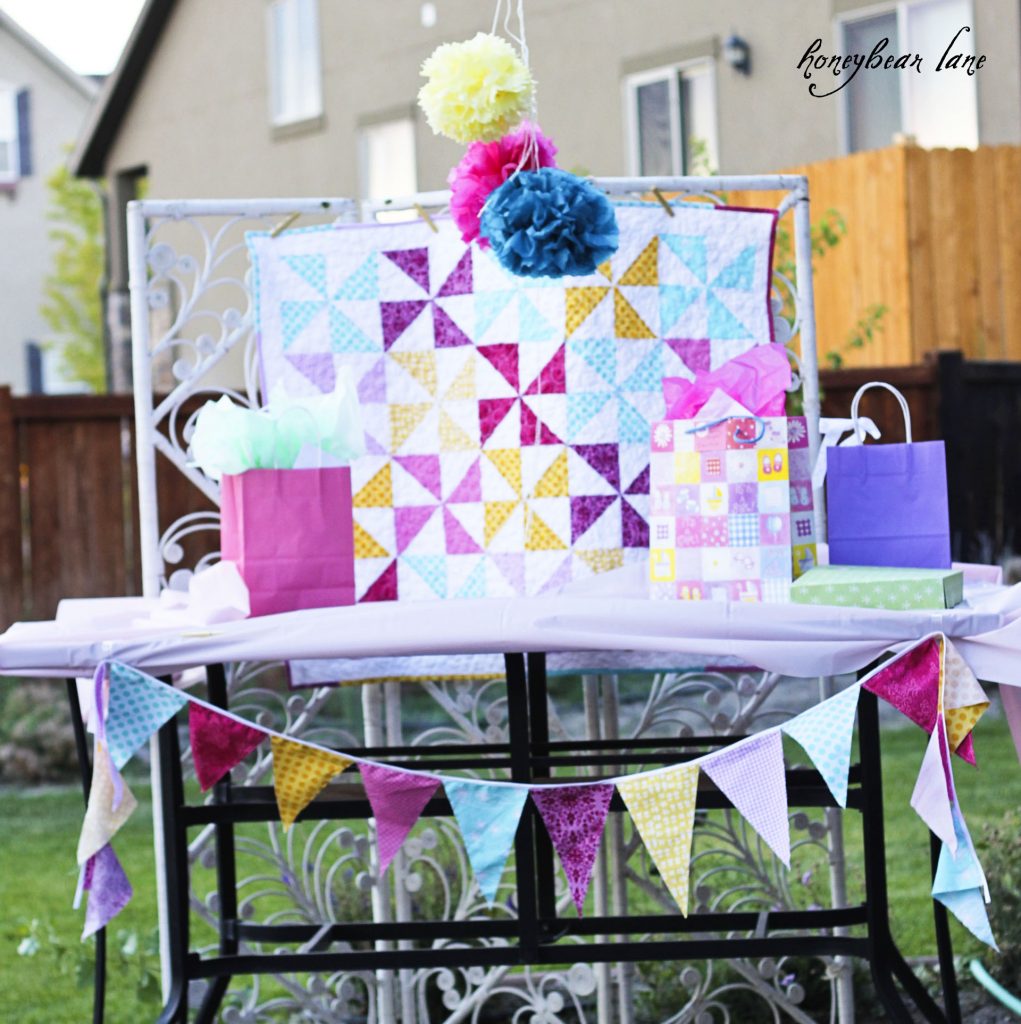 And a good time was had by all.  Especially me!  🙂