Here is my latest baby blanket.  I used an old charm pack I got a long time ago and now I have NO clue what it's called.  If you recognize it, tell me what it's called!  I think the design company is Free Spirit.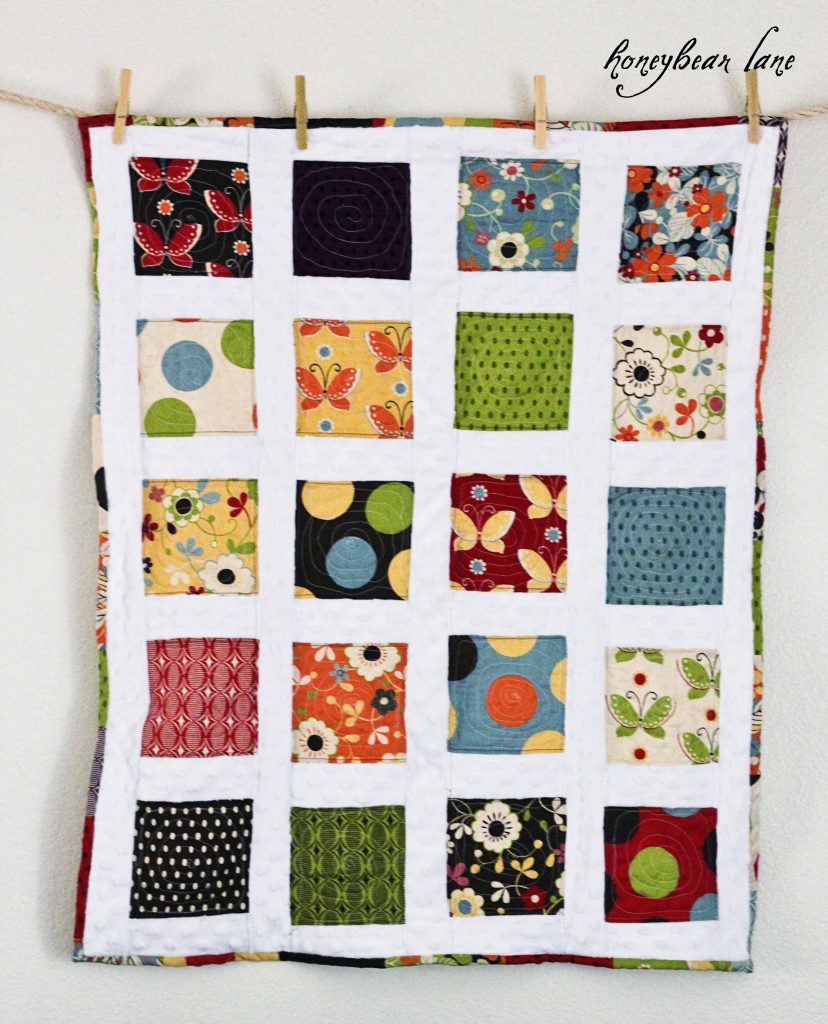 I decided to try and do this quilt with minky and cotton.  And let me tell you, it was a challenge!  Minky has this nasty way of stretching and getting all bunched up when sewn with cotton.  Cotton stays in place pretty well, so the combo of the two was tricky.  The best way I found to keep the minky from stretching was to sew the with the cotton on top and minky on bottom.  Even still, the squares didn't end up lining up perfectly.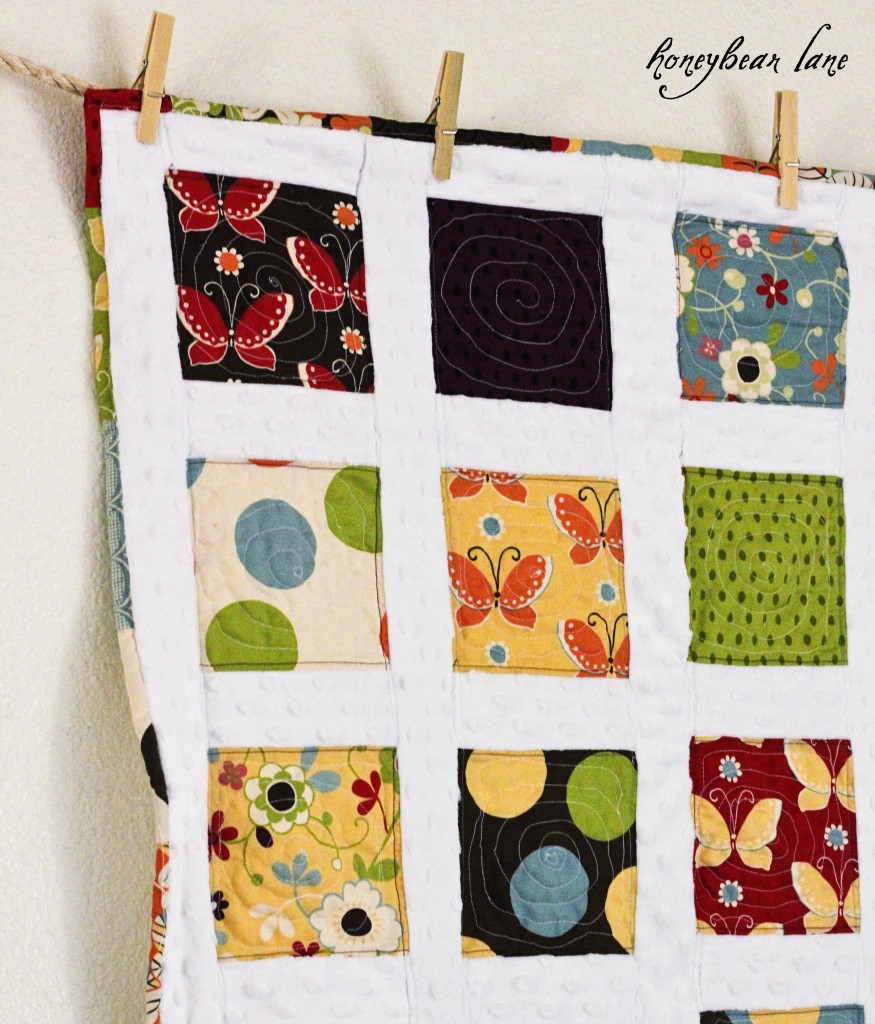 For the quilting:  I backed this quilt with white minky dot and didn't put any batting in between.  I basted it with safety pins only and it stayed pretty well.  Mostly because the only thing I quilted was the cotton squares in a cinnamon bun pattern (a swirl).  I used a free motion foot and it went pretty fast!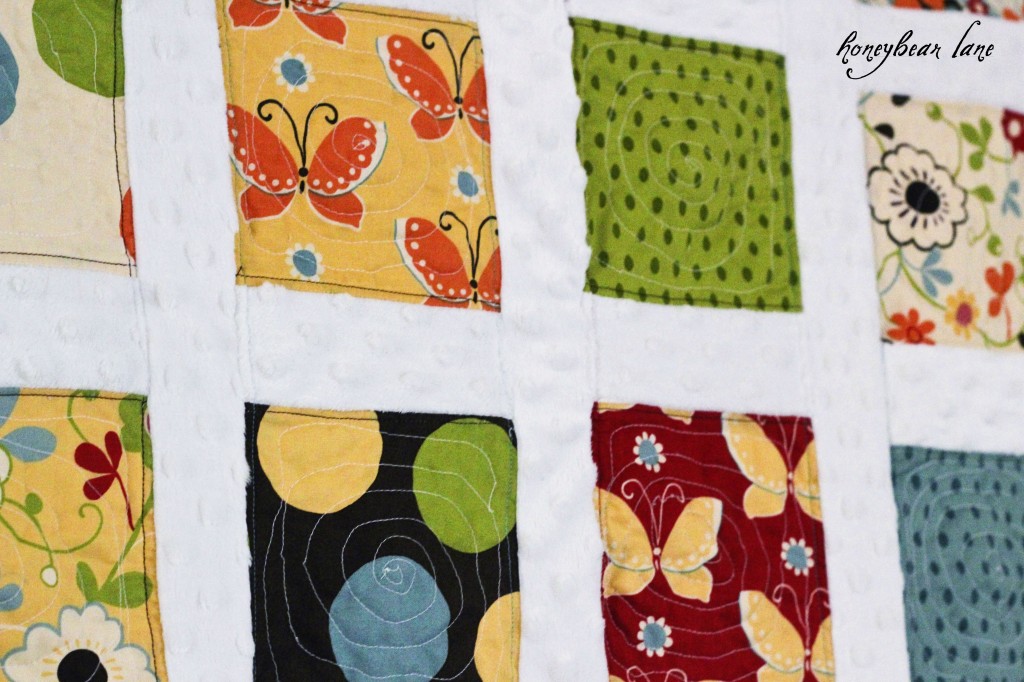 The binding is made by stitching the remainder of the charm pack squares together and then cutting it all in half lengthwise (so it's 2.5″ wide.)
I really like this blanket because of its softness.  It's a perfect blanket for my new baby, to put in a stroller or to take out or whatever.  It's not very big either.  Maybe she will love it so much it will become her blankie?