I was in the baking mood on Saturday morning.  I decided to try out this recipe I'd seen on Foodgawker.com.
French Breakfast Muffins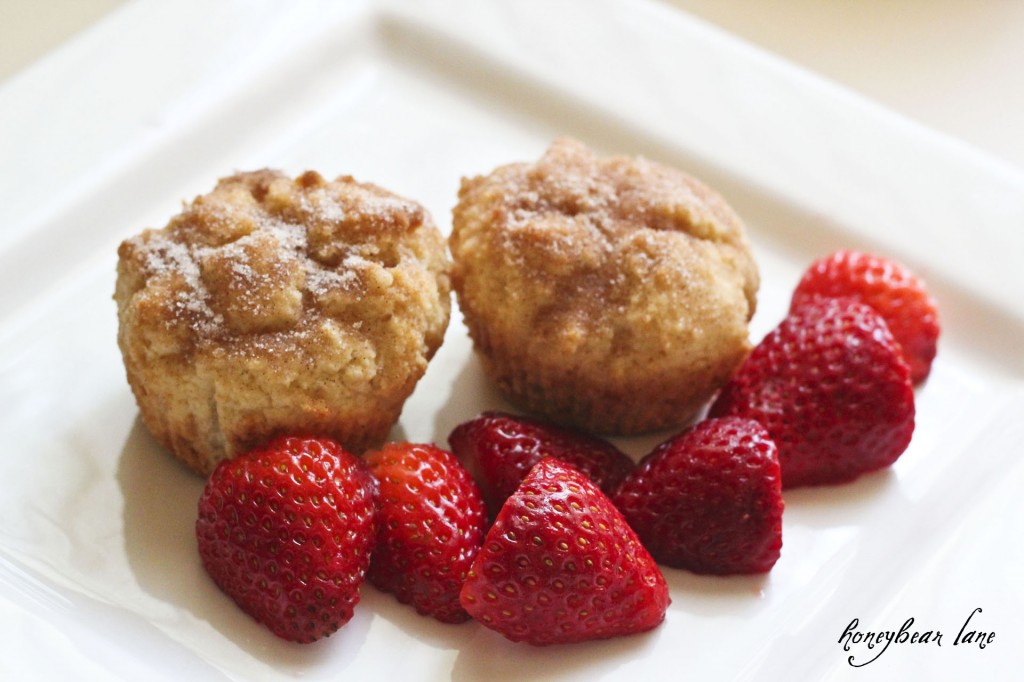 The recipe is originally from this site Velvet Lava, but here it is again:
1/3 c. butter, melted
1/2 c. sugar
1 egg (preferably room temperature)
1 1/2 c. AP flour
1 1/2 tsp. baking powder
1/2 tsp. salt
1/4 tsp. nutmeg
1/2 c. milk
Topping
1/2 c. sugar
1/2 c. butter, melted
1 tsp. cinnamon
Preheat oven to 350F.
Mix all the dry ingredients, and mix all the wet ingredients in a separate bowl.  Then add the wet ingredients to the dry.  Mix until combined but still a bit lumpy.  Scoop batter into your muffin tin either sprayed or lined with cups.  I got 9 muffins from this, but you could get less and larger muffins.  Bake for about 20 minutes until they start to turn golden.
When they've cooled a bit, dip the tops in melted butter and sprinkle with cinnamon sugar.
My review:  I probably didn't make it exactly right (since I didn't mix the wet ingredients separately) but it turned out a bit dry and bland to me.  I cut up some strawberries to eat them with which really helped a lot.  You could dip each piece in the melted butter, but what I might try again is adding some crushed banana or applesauce or something to it.  Otherwise really good and not hard to make!