Letters from Home Quilt Pattern
I am so excited to have the Fat Quarter Shop as a new sponsor!!  We're going to have a super fun giveaway from them soon, but first I have to introduce this amazing new fabric collection to you.  The Fat Quarter Shop sent me four charm packs of Hometown by Sweetwater.  The color scheme is deep red, light blue, gray, and a soft yellow, as well as a cream.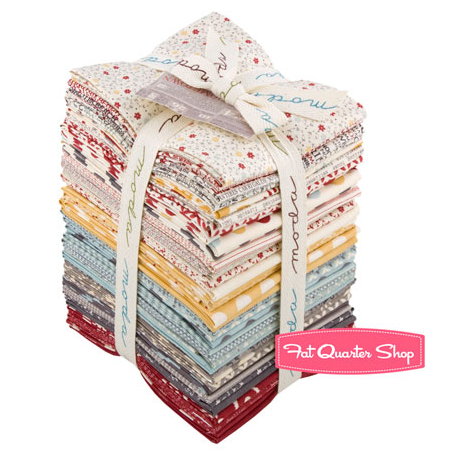 Isn't it pretty?  The polka dots are my favorite.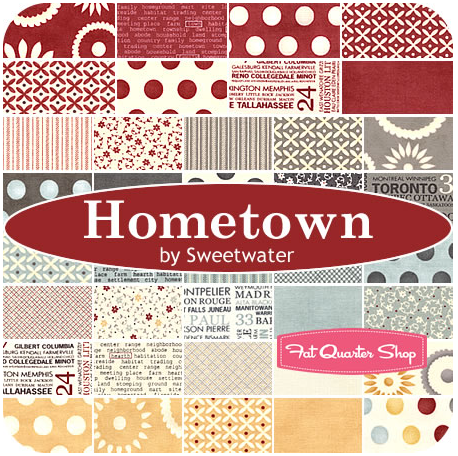 So what can you make with four charm packs?  A lot!  So far I've made this quilt…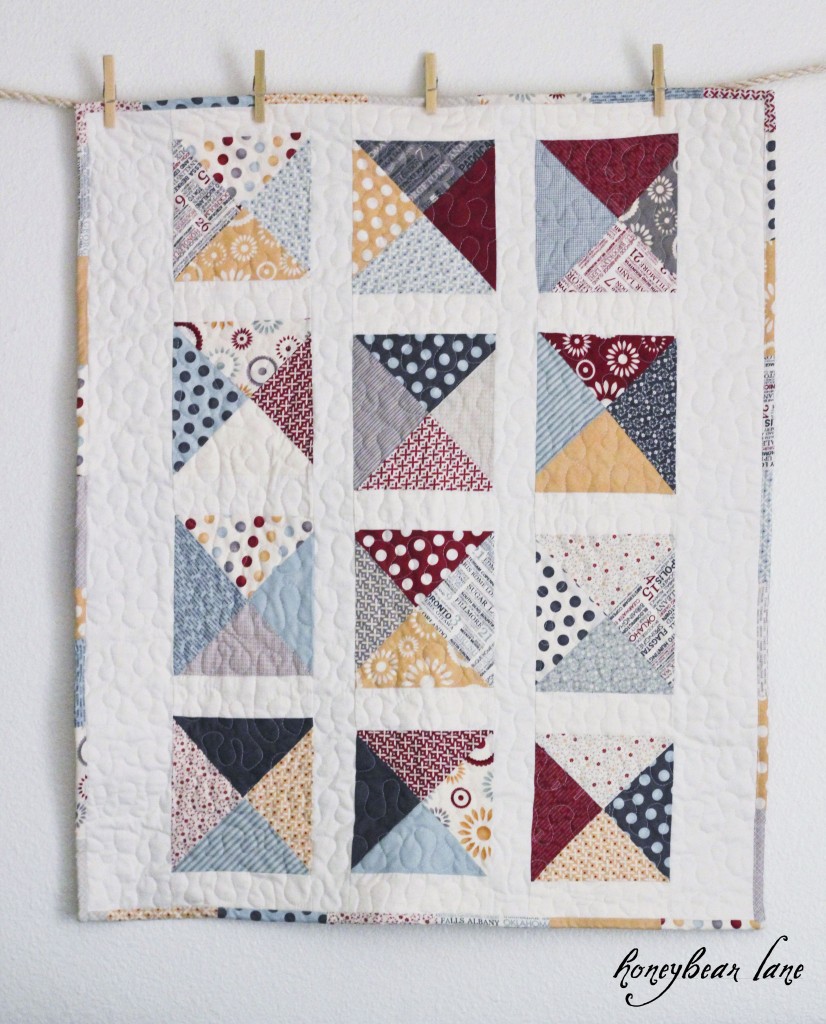 I call this quilt "Letters from Home".  I love that name because each of the squares looks like an envelope and it's made with the Hometown Sweetwater collection.  Some of the fabrics are basically subway art with town and city names on there.  And there are a ton of town names–towns that most people have never heard of.  I haven't found my own hometown yet, but there are a few city names on there that are nearbye.
I have one more quilt in the works from the Hometown collection and I am so excited about the design.  As for this design, come back tomorrow for the free tutorial.  🙂
As for the quilt, if you're interested in purchasing, it's in my shop now!  Remember there's a 15% off everything discount IHEARTYOU until this Friday.