Thanksgiving Craft-Thankful Tree!
In all your Thanksgiving Craft searches, I'm sure you've seen a Thankful Tree.  I wanted to make one this year using the PSA Essentials stamps.  It couldn't have been an easier project that adds such a pretty little element of Thanksgiving for this time of year.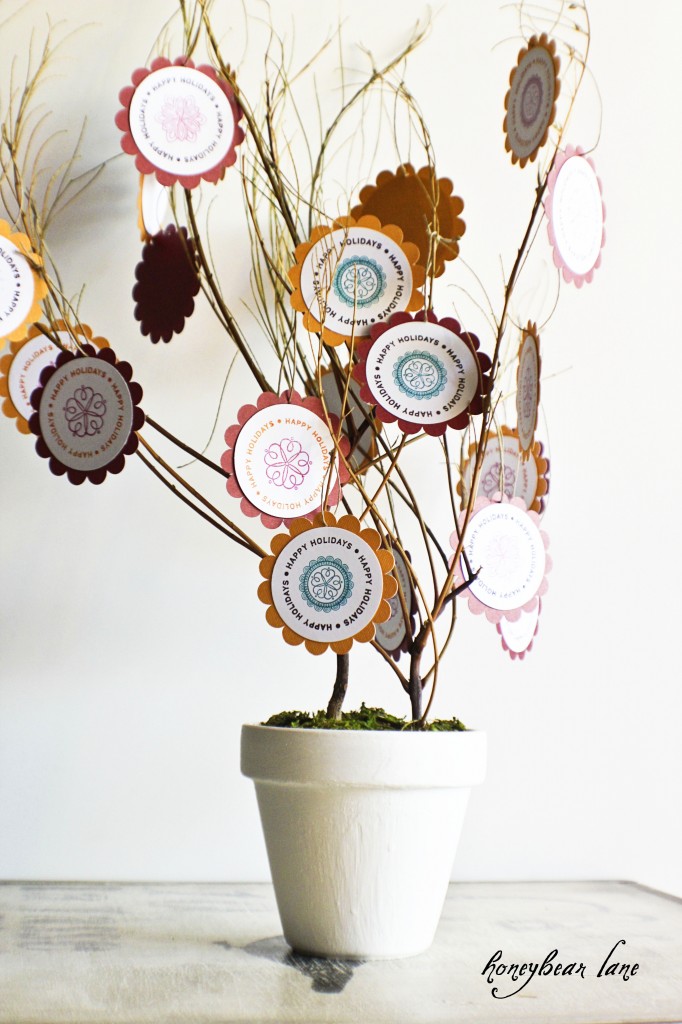 And on the back of each circle we write what we are thankful for!  I'm all about remembering my blessings, especially when I tend to get whiny about things (like our small apartment and being 39 weeks pregnant and all that.)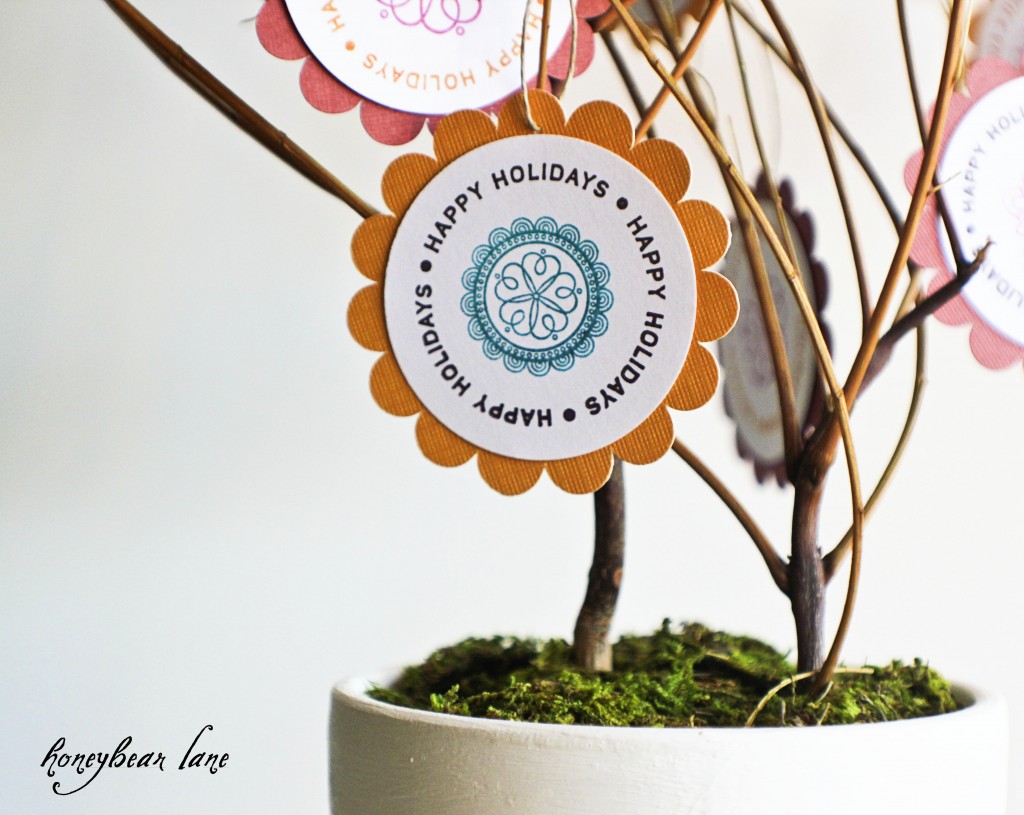 To do the tree, I found a branch outside.  I painted a terra cotta pot white and then used packing paper to secure the branch in.  Easy, right?  No plaster of paris and I can use the pot for other stuff later.  I covered up the packing paper with some leftover moss from my moss wreath project but you could use anything like pebbles or marbles or coffee beans.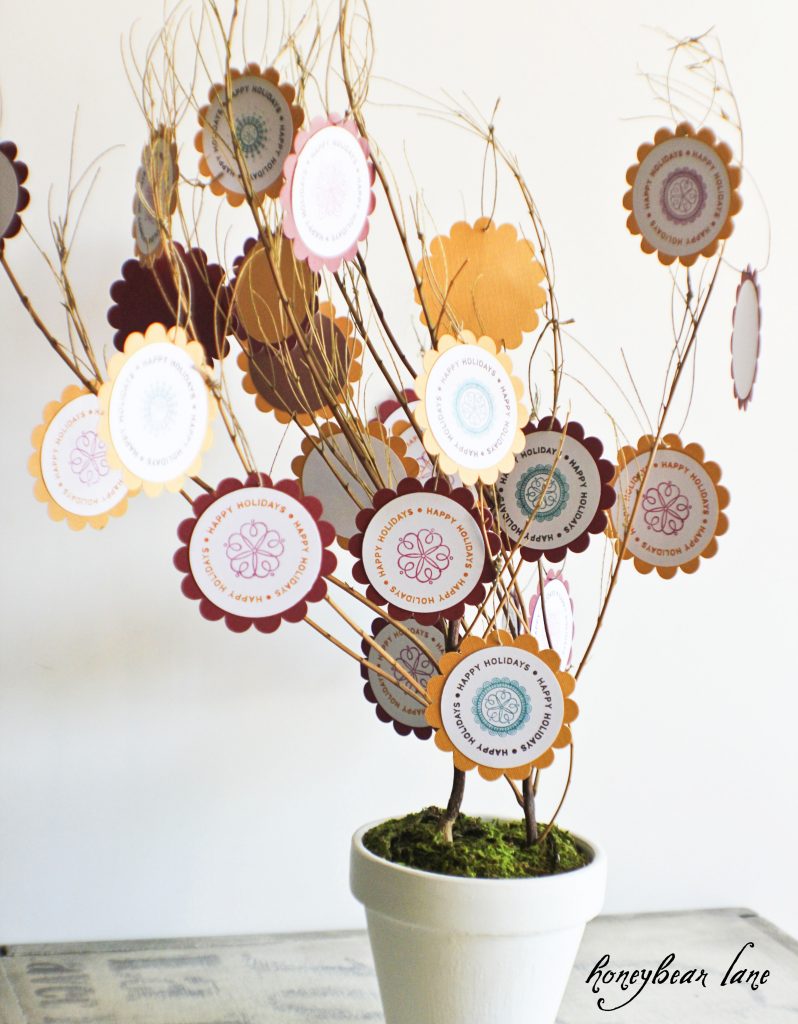 To do the stamps I actually cut out a bunch of scalloped circles with my Silhouette (but you could buy a scallop circle punch–I couldn't find one in the store) and then used my PSA Essentials stamps to stamp the pretty little emblem in with Happy Holidays around the outside in different fun colors.  I used twine to tie loops in them (and I just used a needle to punch the hole!)  It was a really easy Thanksgiving craft and I think it would be another fun project to do with your older kids.
And while I had the stamps out, I made a different craft for Thanksgiving.  I switched the middle for Hello Kitty Pilgrim to make these super easy napkin rings (I tied a ribbon around the napkin and taped on the stamped card, haha!)