Thanksgiving Kids Craft…Make an Advent Calendar!
Making a Thanksgiving Advent Calendar was a really fun craft to do with my kids.
Confession:  I don't love involving my kids with my crafting and sewing.
Gasp!  
(Jim Gaffigan Voice:  She doesn't like crafting with her kids?  She must be a horrible mother.)
It's not that I don't like to do activities with them, but it's just SO much easier to get things done when I don't have to constantly be like, "Wait, don't touch that–be careful with that–no, no!  Lukey-get off the table!"
So it's just better for everyone when I pick out designated activities to involve the kids in and then they can go hog wild.  Enter a Thanksgiving kids craft!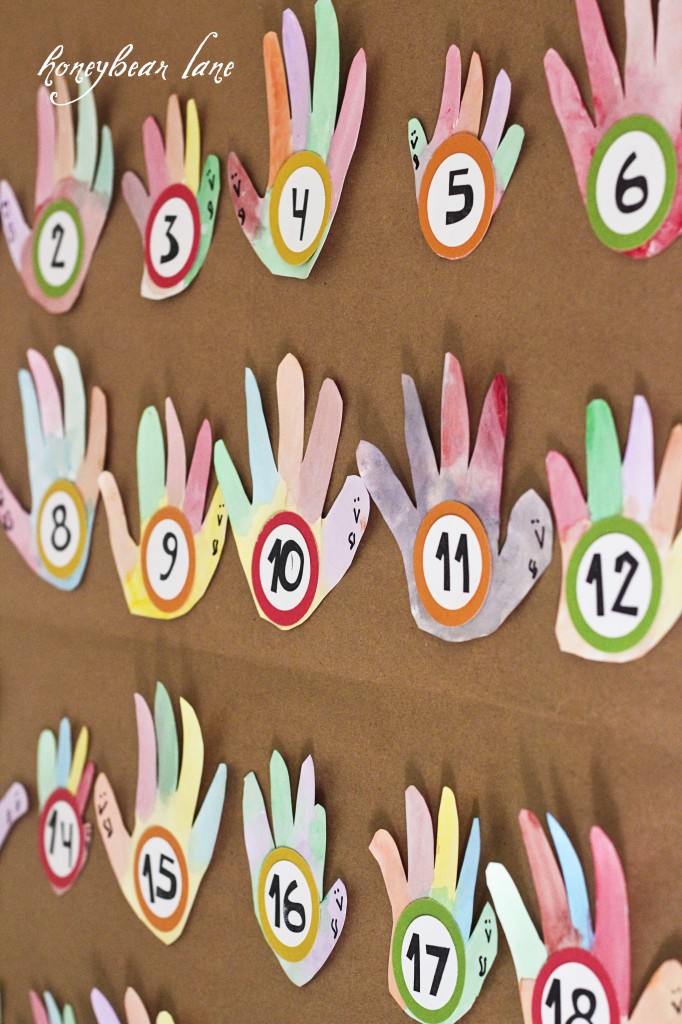 Steps:  
Trace your kid's hands on white cardstock.  You can see I wasn't too careful and I even let Will trace his own hand sometimes.
Use watercolors to paint the hand shapes.  Can you tell which ones Will painted and which ones I did?  You can't?  Hmmph.
Draw little turkey faces on the thumb.
Used a number stamp pack from PSA Essentials to make the numbers and a circle punch to make them pretty with different colors.
Put all the turkeys on packing paper and decorate it.  I failed this step because I just wanted to be done at this point.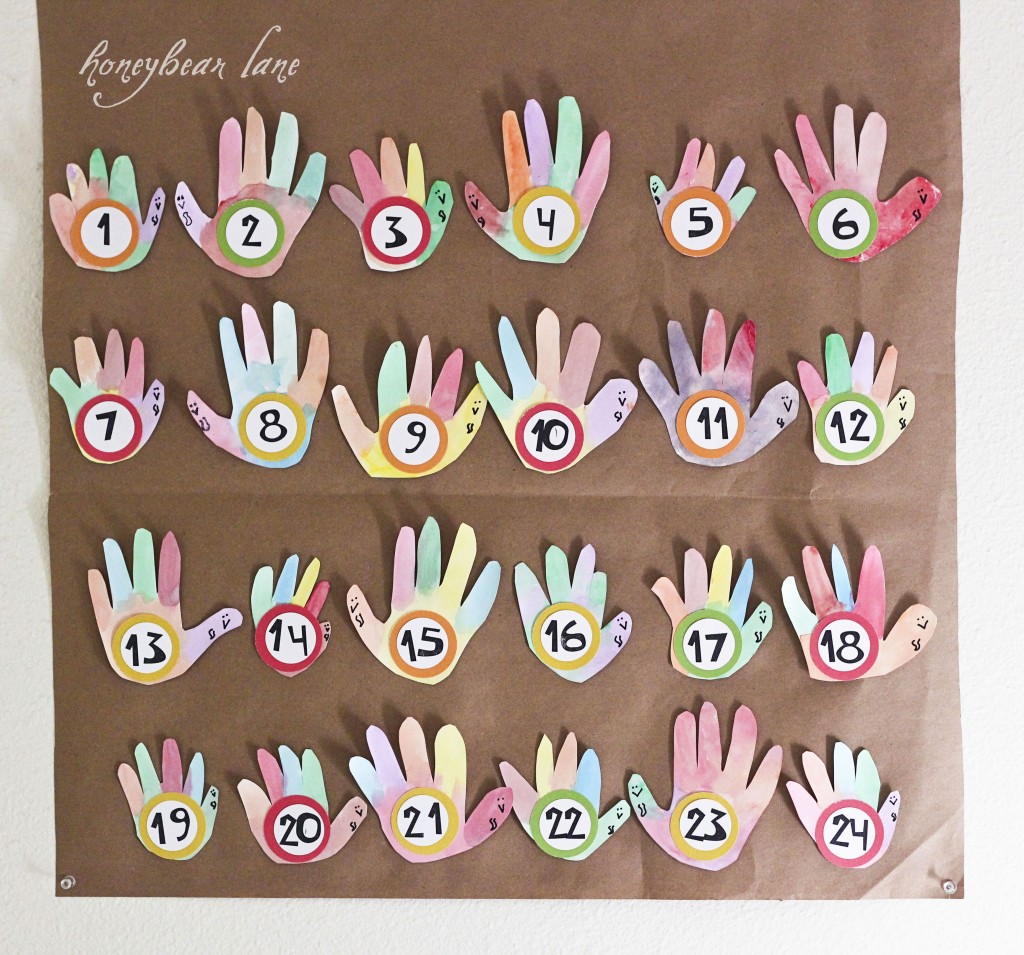 I mean come on, how cute are these little hand turkeys?  And even cuter because they are my kids' hand shapes.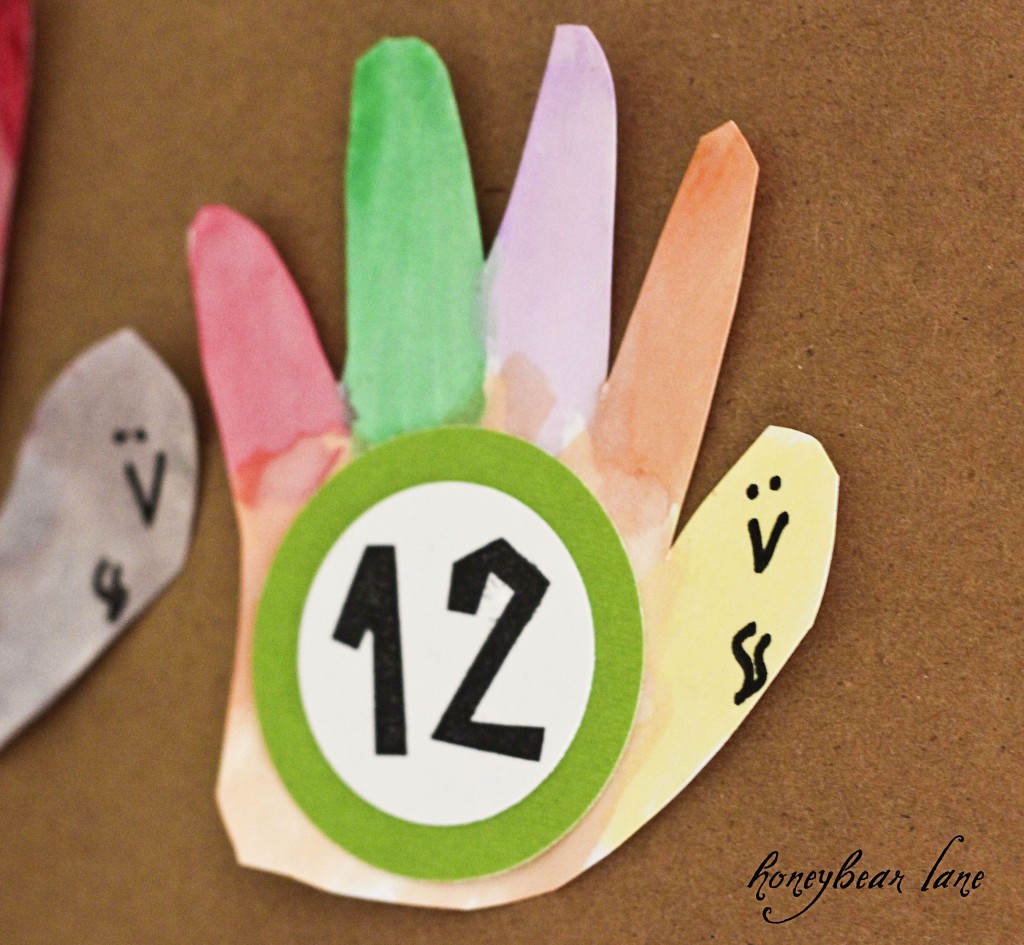 And for the 'advent' part of it…we are going to think of 4 things we are thankful for and write them on the fingers–er, feathers of the turkey.
Linking up to:
Tatertots and Jello
I Heart Naptime
Flamingo Toes