How to Make an Easy Christmas Ornament
One of the easiest holiday crafts you can do is make Christmas ornaments for your tree.  And if you're anything like my mom, you have about 40 boxes of ancient glass colored balls of all colors.  What to do with those old ornaments?
How about this?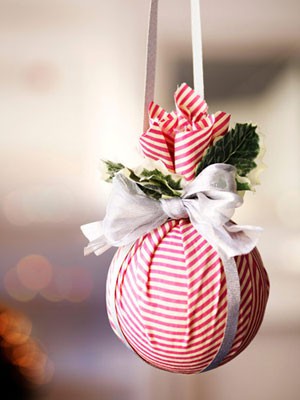 I found this ornament on Pinterest and thought this was super cute and a very easy fix for old ornaments.  So here's my version!  I actually don't have old ornaments, so I used styrofoam balls.  (Nevertheless, they turned out the same.)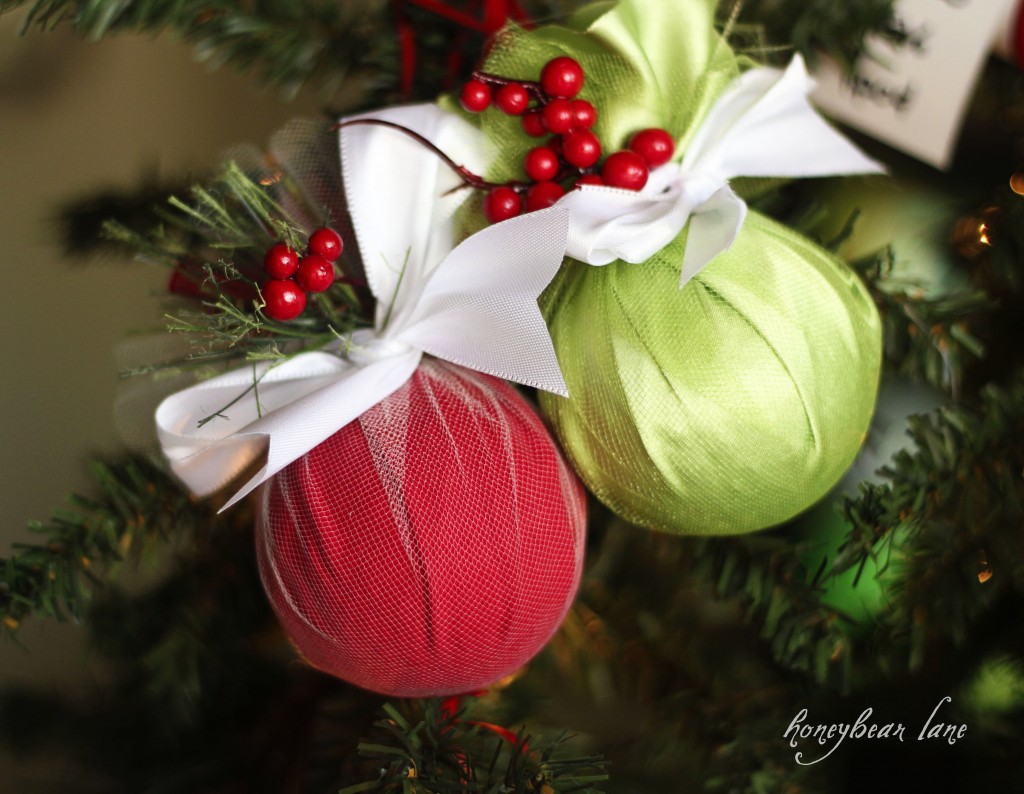 How to make this?  Easy Peasy.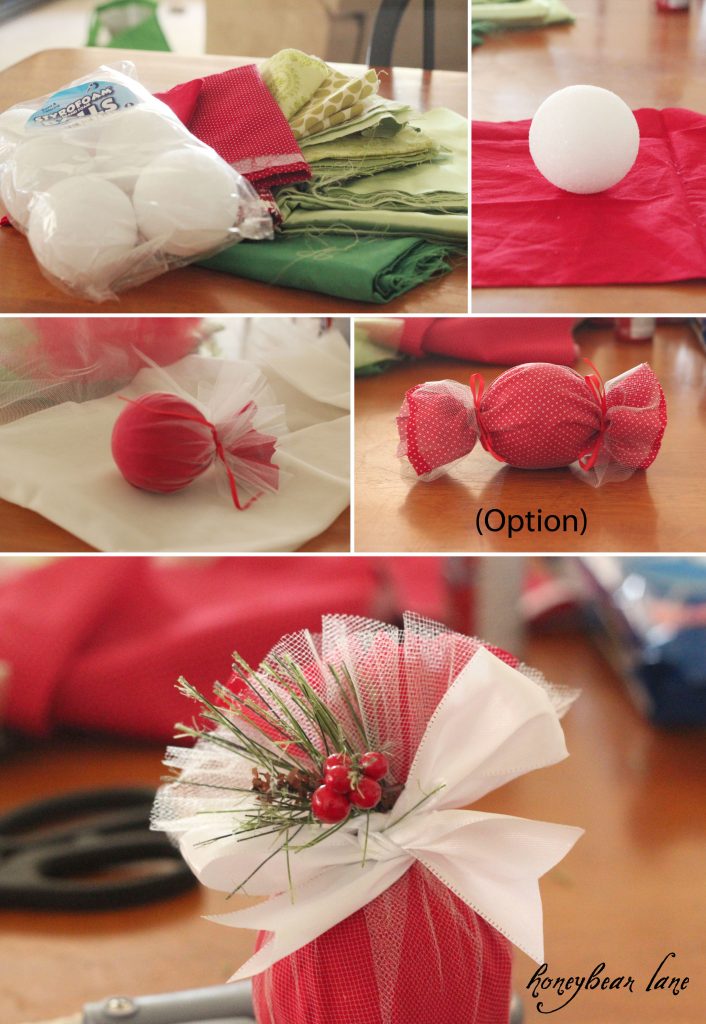 Cut out a scrap of fabric about 10×10″ or so and lay your ball on top of it.  I double layered with tulle for a fun effect.
Gather up the fabric and tie it closed with ribbon, tying it tight.  Then I trimmed off the top and poofed it out.  To create a 'hard candy' look, bunch up and tie both ends.
Add in a sprig of evergreen (this is fake evergreen I bought at Hobby Lobby) and a pretty bow.
To add a hanger, you can put ribbon around the ball like the Pinterest picture, but I just snipped a little hole in the bunched up top and poked more ribbon through it.
See?  Easy.
For more easy ornament ideas, check out my "Ornaments" Pinterest board!
Linking up to:
Tatertots and Jello
I Heart Naptime
Flamingo Toes