Anthro Gift Tags Knockoff by Flamingo Toes
Hello Honeybear Lane Readers!
My name is Bev and I blog over at Flamingo Toes.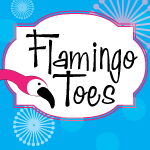 I am so thrilled to be here today while Heidi takes some time with her darling new little sweetheart!
I have been loving the gift tags, ornaments and wrapping that Anthropologie has this year. It's been fun do some knockoffs to create some new and unique ways to wrap up gifts!
These cute little metal gift tags are definitely that – fun and unique! They are super quick and easy too!
Here is my version of their sweet little gift tags: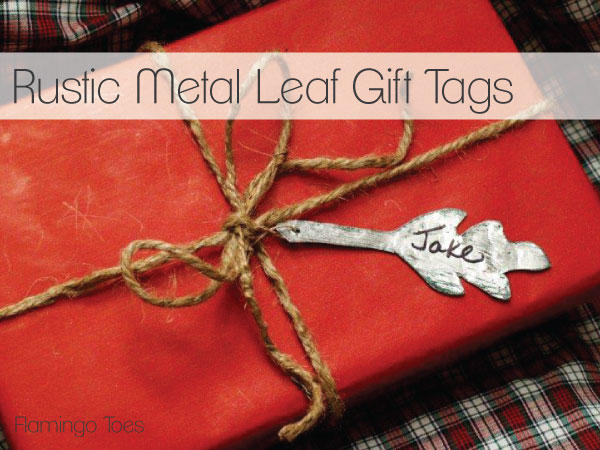 And here's Anthro's Forged Leaf Gift Tags: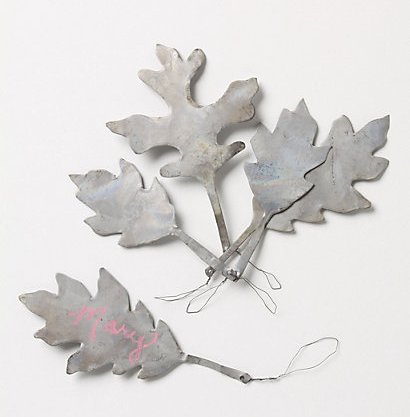 These are so fun!! Anthro charges $18 for a set of 5 of these – I made mine for just over $3!
Here's what you'll need to make your own set:
Small sheet of thin aluminum – I picked up mine at Ace
Scissors (use an old pair)
Sandpaper, hammer, nail or punch
black & glitter paint
jute for ties
Begin with your sheet of aluminum. Here's what mine looked like.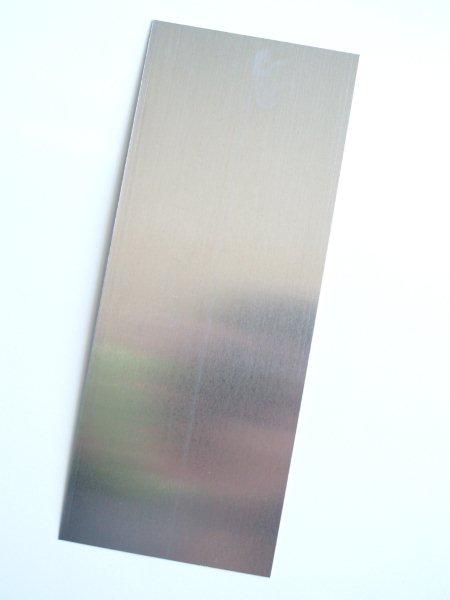 Draw out a leaf shape with a long-ish stem. I was able to fit five leaves on this little sheet.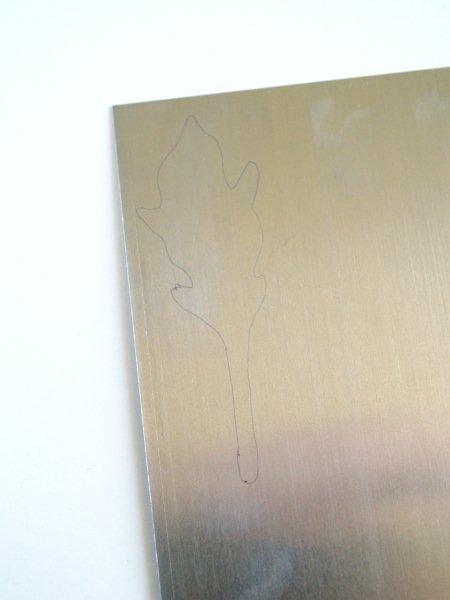 Using an old pair of scissors, cut out the leaf shape. Try not to bend the metal toooo much.
Also – please be careful. Some of the little points and edges can be sharp. If you're having a hard time with them, slip on a pair of work gloves to protect your hands.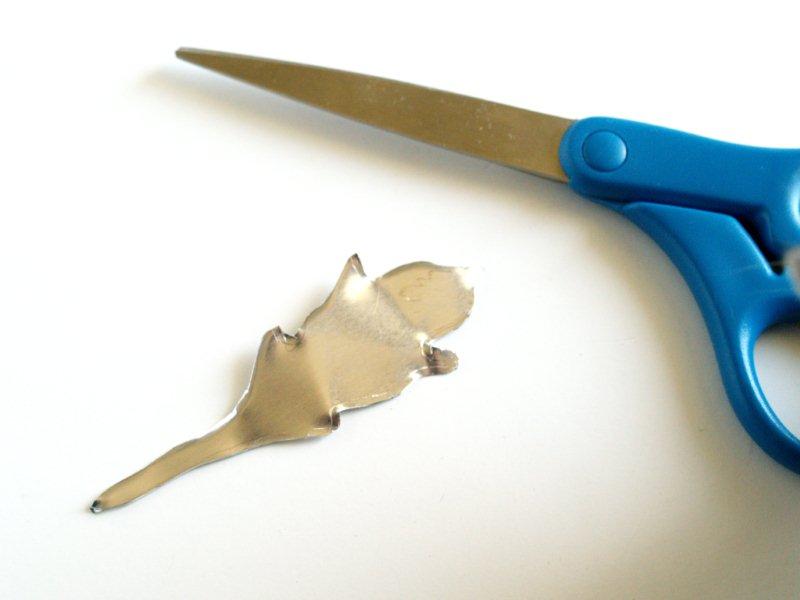 Take your leaf out to the sidewalk or garage and place it on the concrete. Using a hammer, flatten the leaf and add some texture.
Sand the leaf really well with sandpaper, going over the top and bottom and the sides. Make sure you sand off any sharp points or curves.
Punch a small hole in the end of the leaf with a punch or a nail.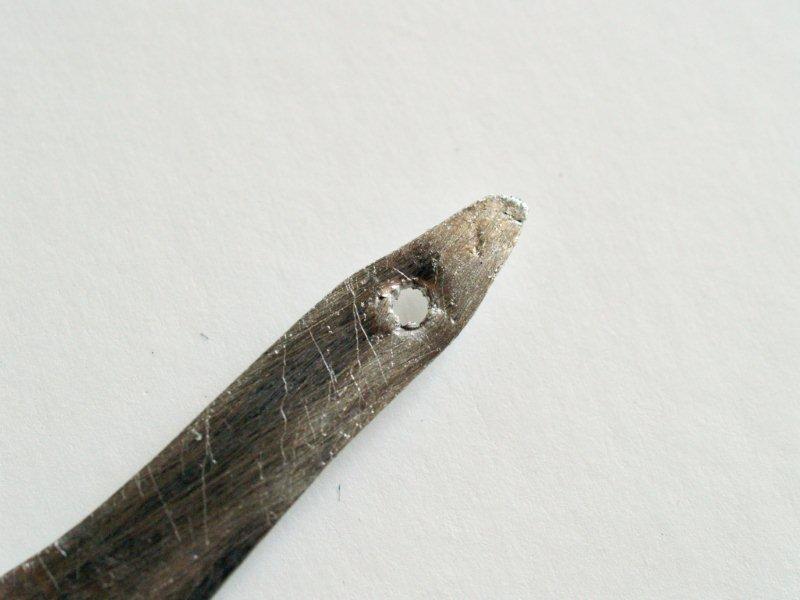 Here's what you leaf should look like now. Nice and beat up but still a little too shiny.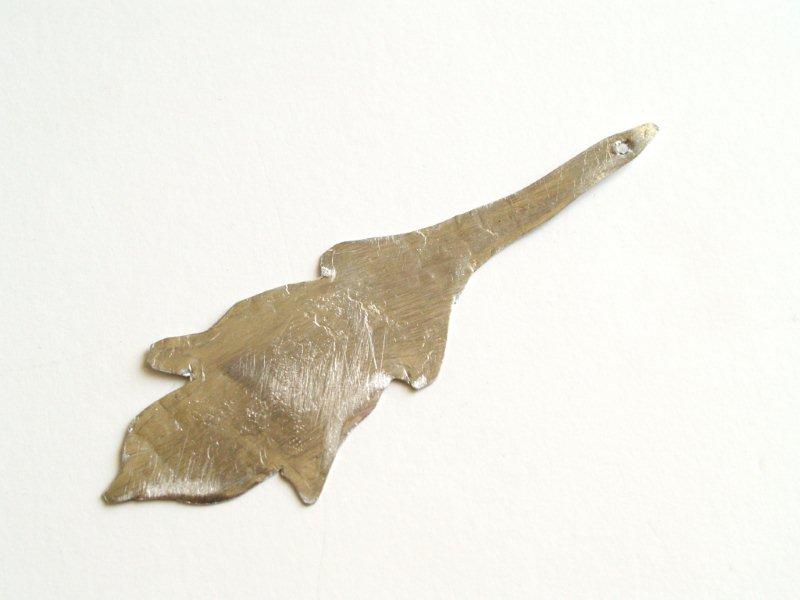 Brush a coat of black craft paint over both sides of the leaf.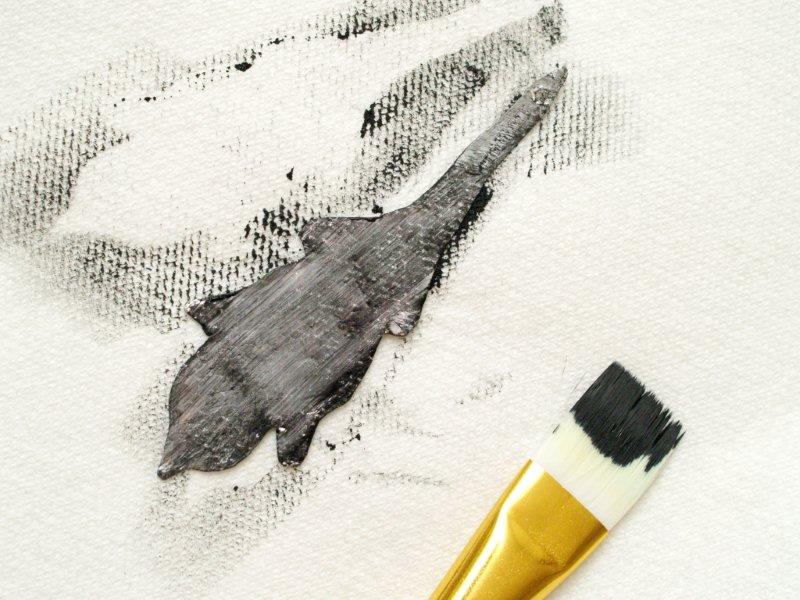 Before the leaf completely dries, wipe off most of the paint. The black will show up in the sanding and distressing of the leaf and darken it up a bit.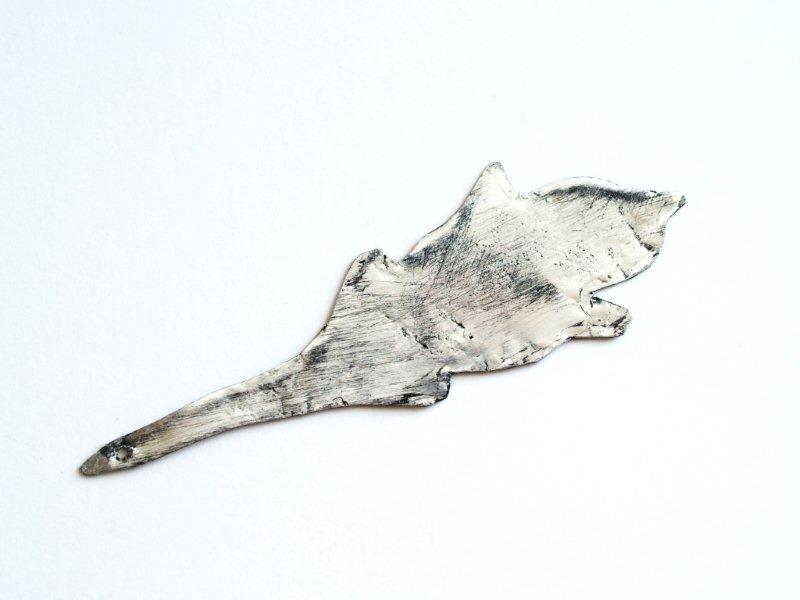 I also added a coat of some glitter paint – it added just a little something – thought it's hard to get a photo of it. 🙂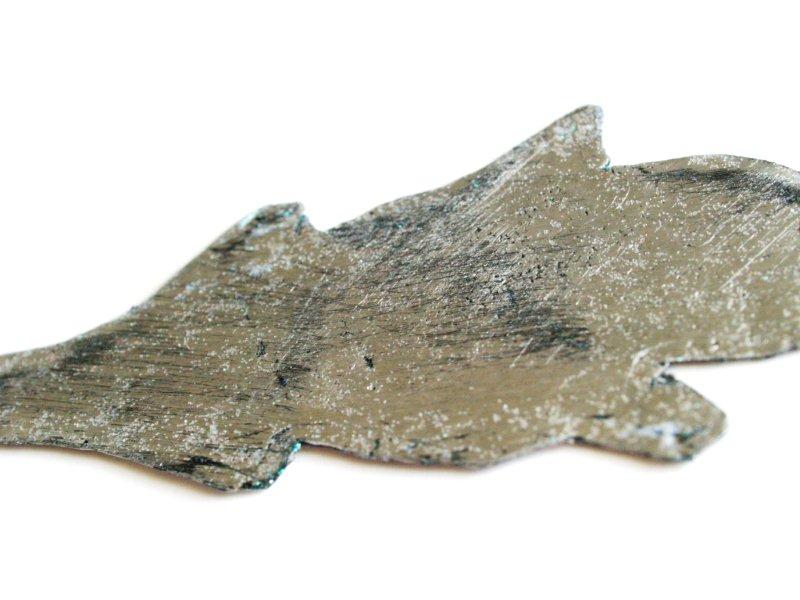 Repeat for the other 4 tags (or as many as you want to do!). Thread a small length of jute through each hole and knot it.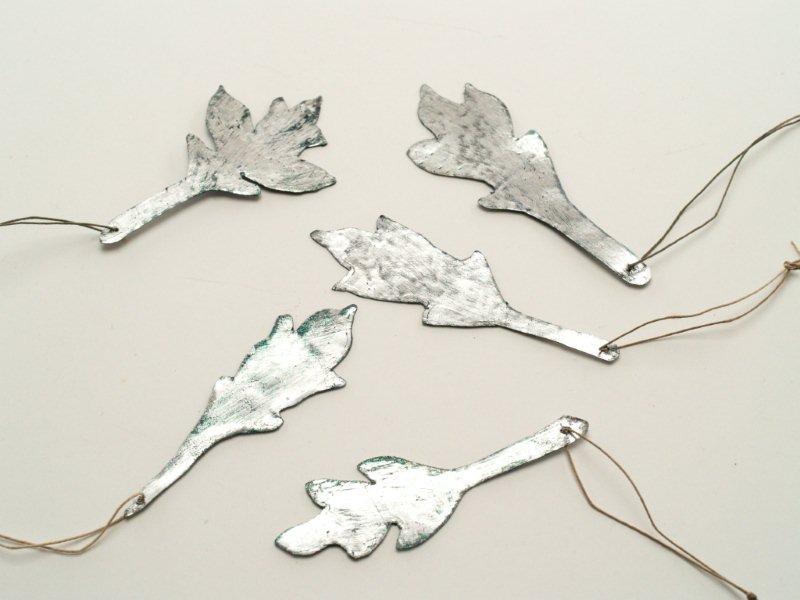 Write out the name with a sharpie – and you're all set to wrap up a gift!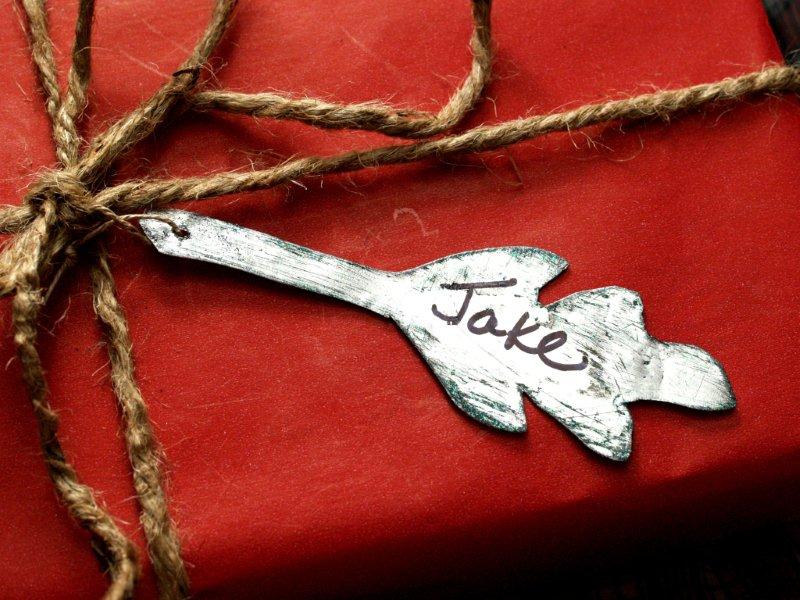 I think it adds a really fun touch – especially paired with just a simple jute ribbon!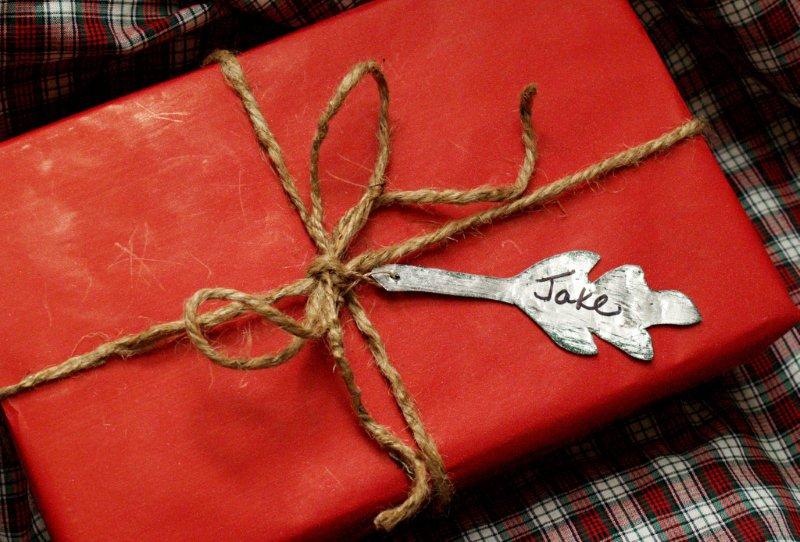 I hope you like them and will give them a try!
I'd love for you to stop by Flamingo Toes – you can see my other tutorials here – I have more great gift ideas there!
Thanks Heidi for having me over and Congrats on your new little one!!