I have another fun craft product review for you today…Aleene's Dry Adhesive.  What's one of the most annoying things when crafting?  Probably the glueing step, right?  It's either messy white glue or burning hot super glue or a glue stick that doesn't really stick.
So I was really excited at all the amazing different kinds of adhesive they sent me to try out!  You can find these products at Michaels or www.ilovetocreate.com.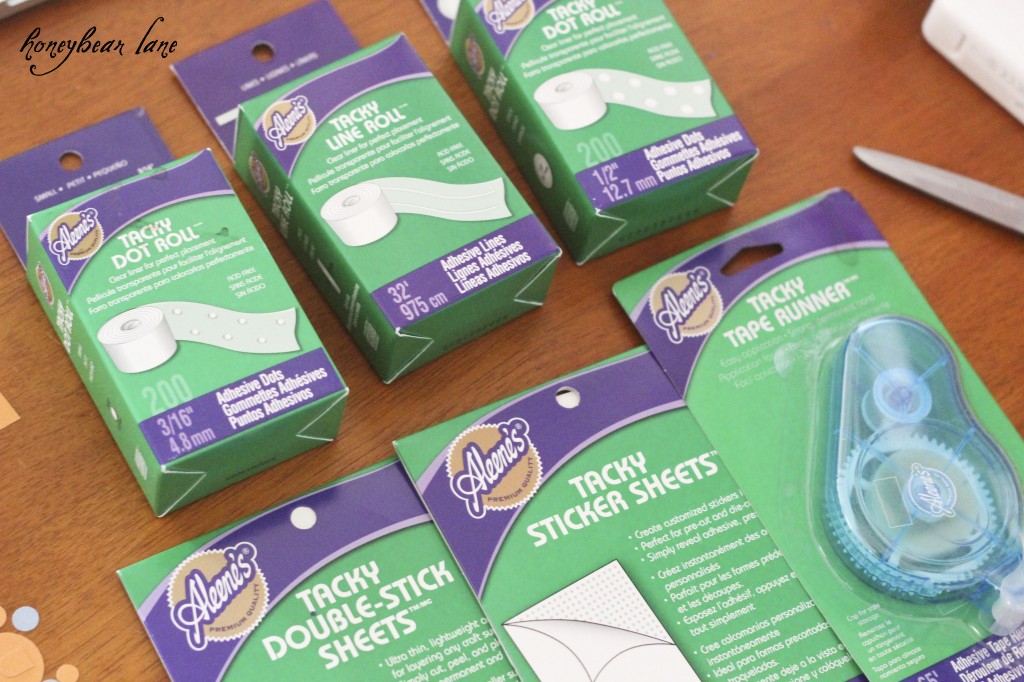 I did a really simple craft–train cards.  My kids have been frequently bored since I had the baby so anything to do with trains will make their day.
I purchased some train dies from the Silhouette store and cut them out with my Silhouette.  I cut the same image out with three different cardstock colors so I could mix and match them up.  Then I tried out the Tacky Sticker Sheets with the larger die cuts.  Basically all you have to do is put your die on the sheet and lift it off.  The adhesive with come off onto the paper and stick REALLY well.  Too well maybe, since I put it in the wrong spot first.  What can I say…paper crafts are not my forte!
For the long skinny pieces I tried out the tacky line roll.  I have to say, this has a bit of a learning curve to it, but it's pretty handy for long pieces.  And the stuff stretches a lot so you can get a lot of bang for your buck.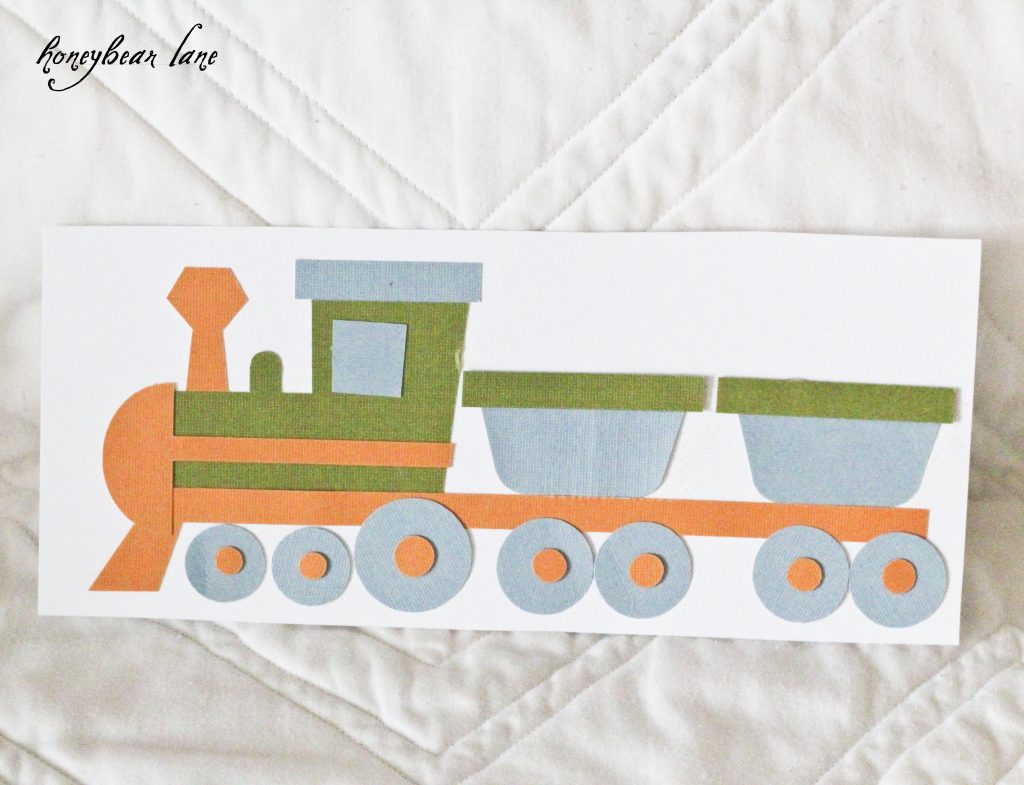 I used the tacky dots for all the wheels.  This was the PERFECT adhesive for those tiny wheels and centers.  Large dots for wheels, small dots for centers.  Easy Peasy.

Finally I cut out another train die for this card and used the Tacky Double stick sheets.  These are serious business.  I think they could hold up some heavy duty things because the adhesive was pretty thick.  You just peel off the stickers from the back, stick it on, then peel off the other side.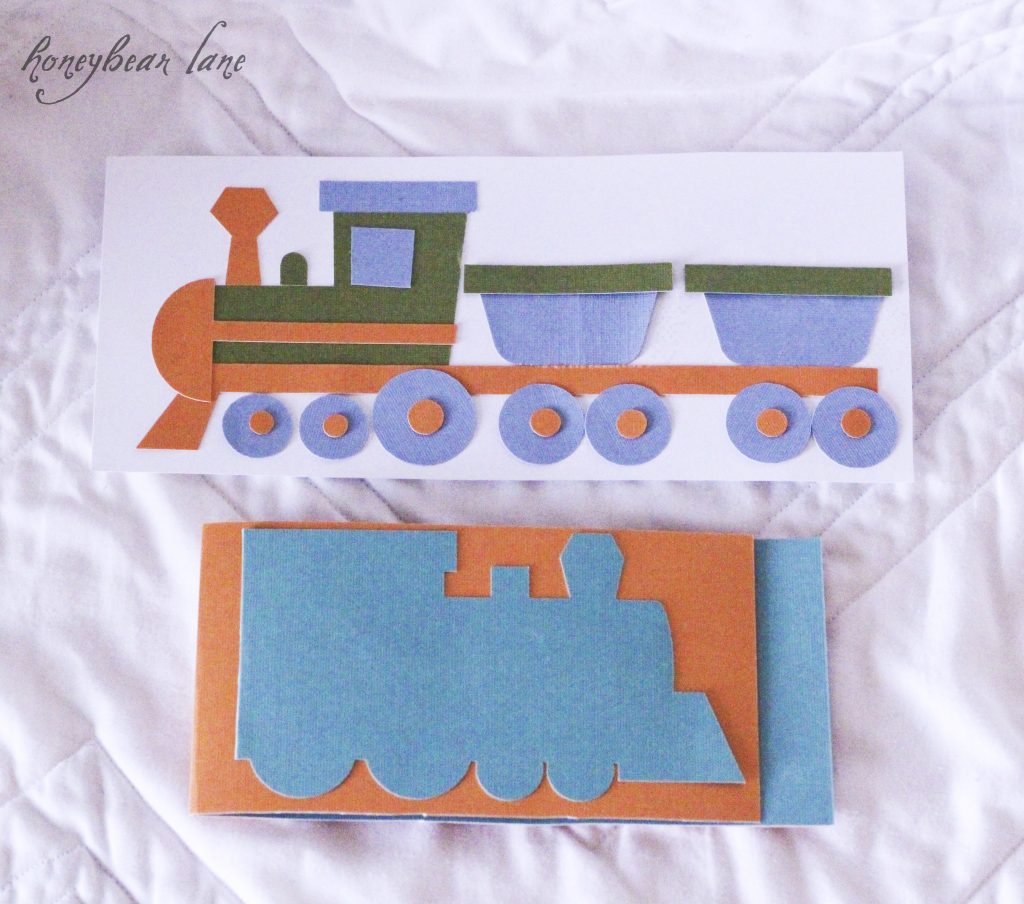 And there you have it–super easy and (not very professional) train cards!  We wrote notes to my kids' grandmas and Will signed his name.  This was a fun activity to do with my kids, and sometimes it's nice to do an easy craft that requires very little brain power.  I definitely recommend these adhesives!