I had this idea for a quilt a LONG time ago.  And one day last week, in a rare quiet moment of nursing, the idea popped back into my head and I had to shove ALL other projects aside and do it.  It was a little hairy at first, but after a lot of thinking and plotting, I think it turned out so cute!  I know, I know, it looks like a basic 2″ square pattern–nothing revolutionary. But just you wait, this is the basketweave quilt pattern…and yes, there is weaving!
It looks like a lot of work, right?  Would you be surprised to know that it wasn't?  That the whole project took me only a few hours?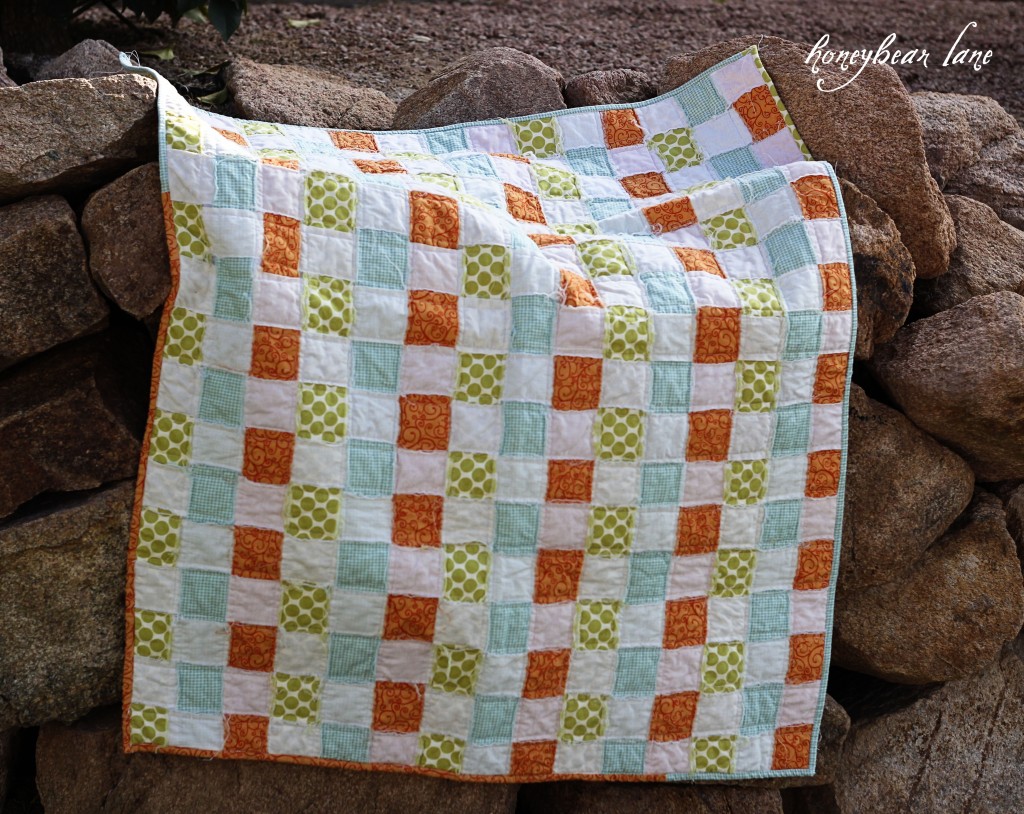 It's a great beginners pattern with a NO-SEW top!!
Pin It