After you've made your quilt sandwich, you're going to start safety-pinning. I safety pinned all along, every several inches. I rolled the quilt up as I went along to make things easier.
(This is where the no-sew part ends, so if you don't sew, find someone who does to help you with this step!)
After the center quilt is pinned, I sewed a border around the perimeter of the quilt to keep those ends together. I always use the edge of my presser foot as my seam allowance guide (which is about a 3/8th seam allowance.) I lined up the edge of the presser foot with the edge of the outermost woven strip (not the little outer pieces that aren't really woven, they will be cut off) and sewed all around the perimeter. Make sense? And yes I sewed right through the freezer paper.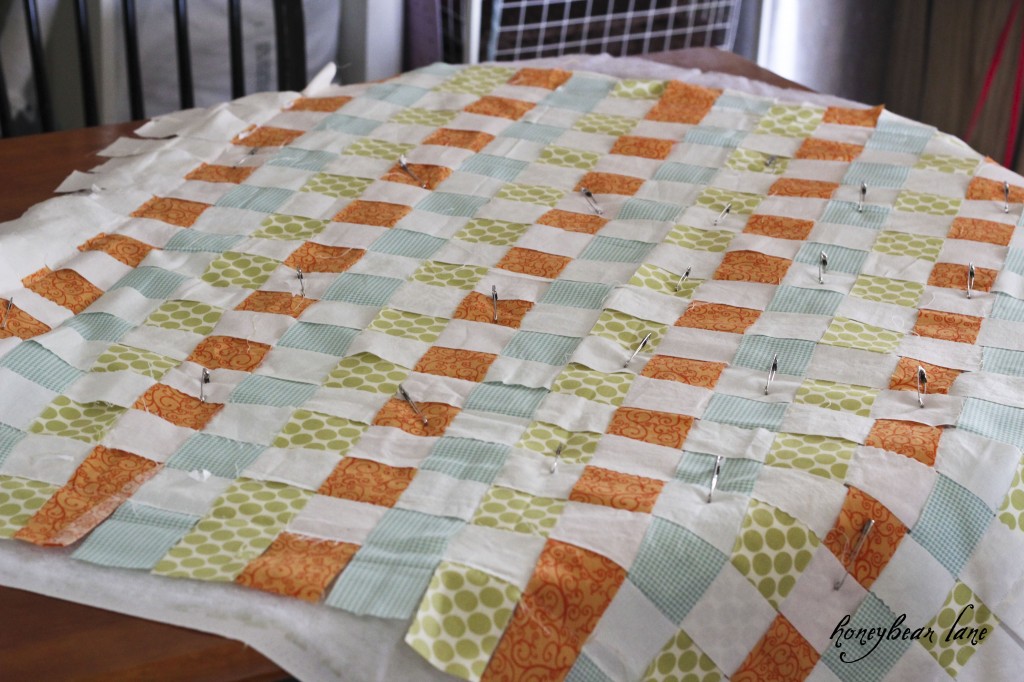 Pin It