Sisal Rope Wreath Tutorial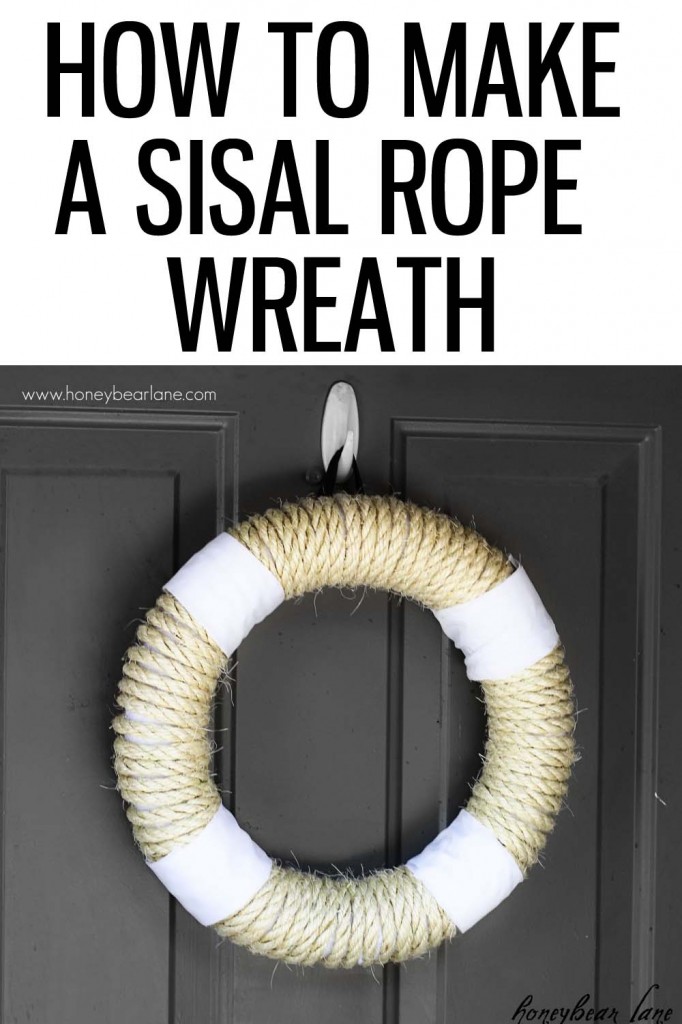 I had this old yarn wreath lying around FOREVER but it was broken.  So the other day I was eating my Lean Cuisine and looking at the wreath and this bundle of sisal rope I'd also had forever.  So in the next ten minutes, I scratched up my hands and made this cute sisal rope wreath!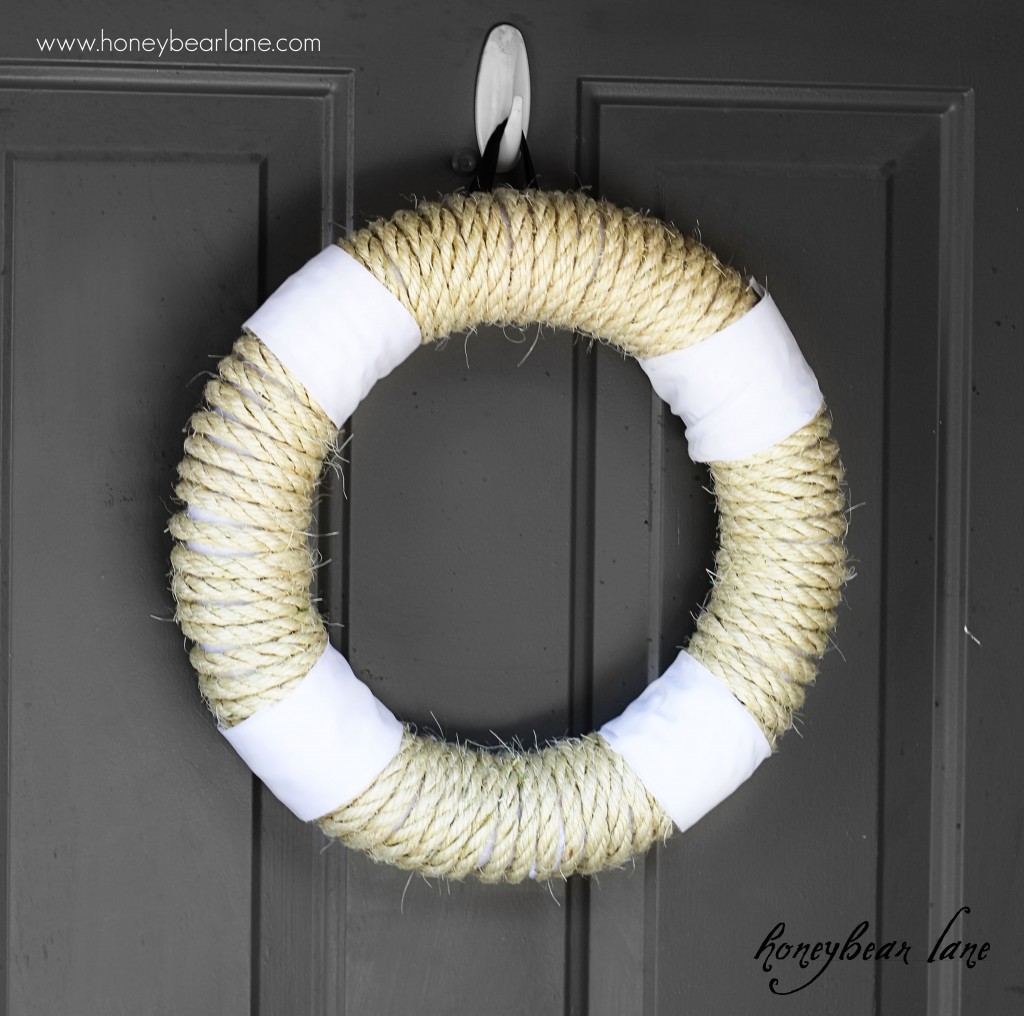 I know it's a bit early for this type of summery decor, but remember where I live, this is the best weather I get. Plus I love sisal and beachy stuff. In case you hadn't figured that out yet.  I really like it!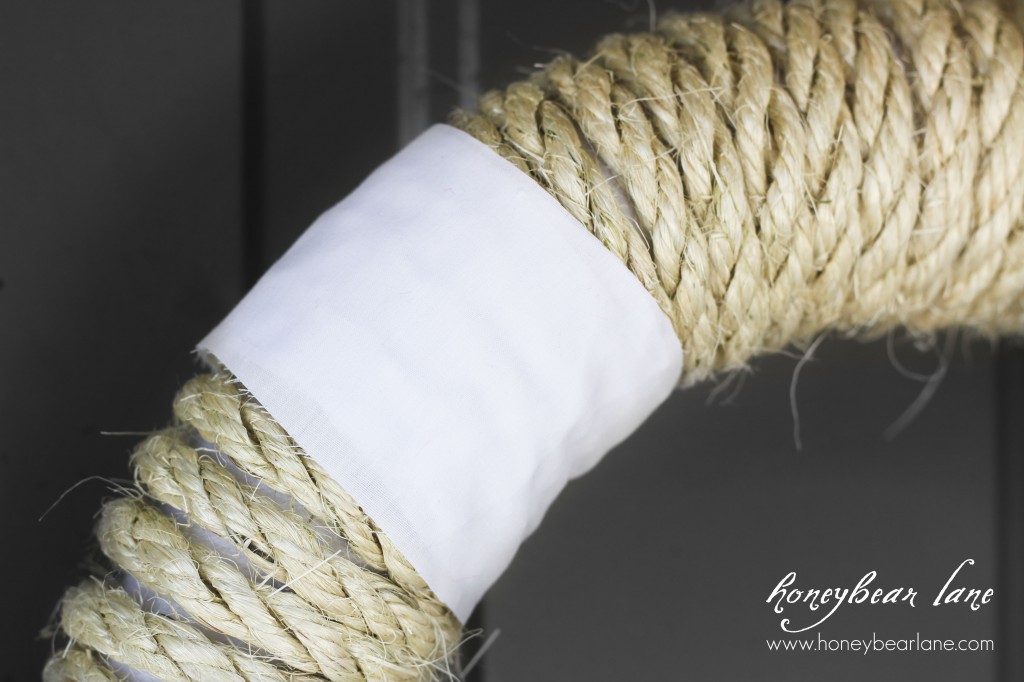 This is pretty straightforward. My photo tutorial has two pictures because it's so easy, I didn't want to insult your intelligence.
Supplies:
Sisal rope
Foam wreath shape
Hot glue
White muslin fabric & pins (optional)
Start out with a foam ring and some rope. I started the rope by hot glueing it down.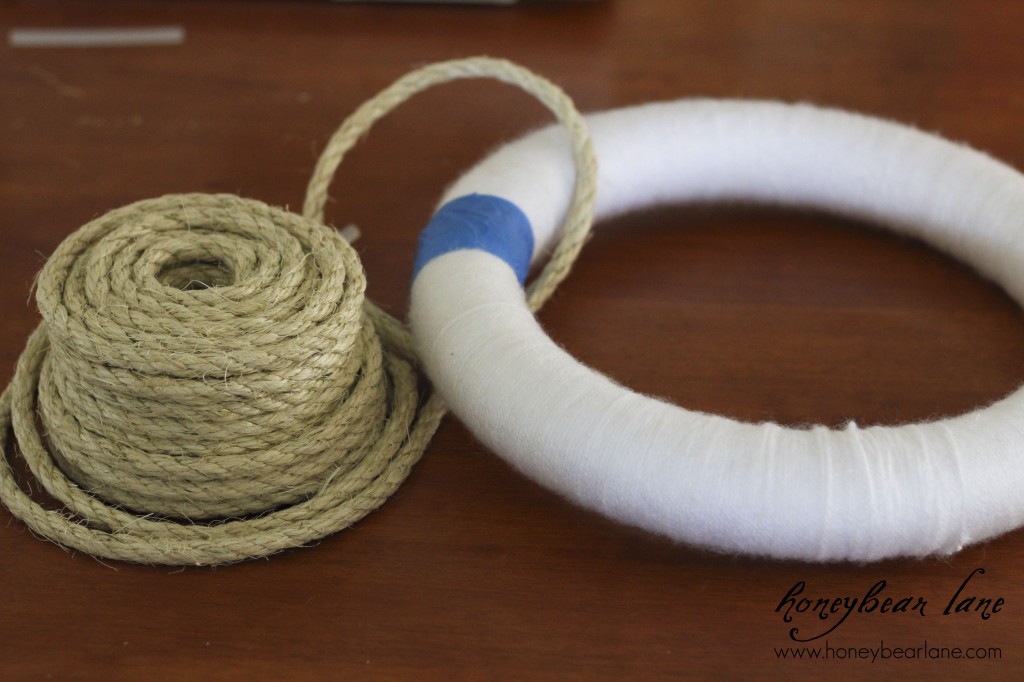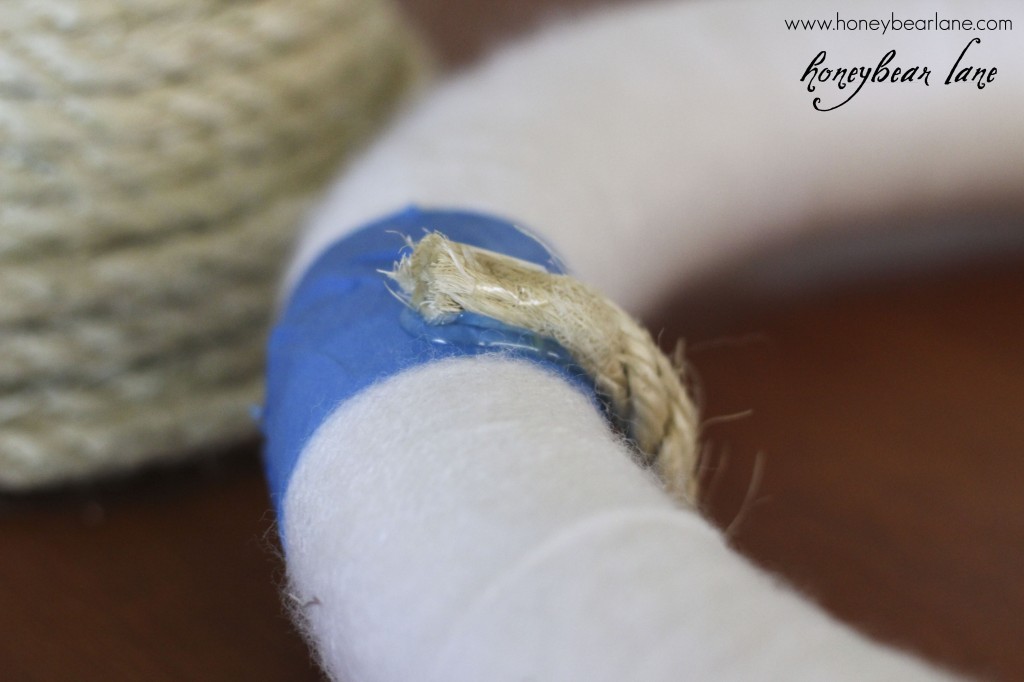 Then I began the wrapping. It was like putting lights on a Christmas tree…a lot of awkward looping and I got scratched a lot. The weirdest thing was that even though I was pulling the rope tight, it started to slant instead of being straight up and down. And as it went along, it was even more slanty. So to fix this problem, I just spaced the rope out a little more. It didn't look quite as tight as I'd like, but I didn't really care.
To end it I just cut the rope off where I'd started and hot glued it again. And the white fabric is just strips that I wrapped around and pinned.  There you have it–your sisal rope wreath!