Did I weigh myself this week?  Yes.  Did I do Weight Watchers this week?  No.  Did I lose weight?  Um…yes.  Weird.
So I'm finding that I'm SLOWLY losing weight no matter what I do.  I follow all my points to a T and I lose a pound.  Then I throw caution into the wind and eat like a pig and lose a pound.  Huh.
On another note, I'm having milk supply problems.  After I weaned her from the shield, my supply got better and I didn't have to supplement anymore.  But no matter what I did, I never really made much milk in the evening, for her last feeding before bed.  So I would try to give her a bottle.  But suddenly my fastidious baby turns up her nose at bottles.  The same baby who drank bottles just fine a month ago.  And even still she will take a bottle in the middle of the night.  So I nurse her anyway so she can comfort herself but I always worry that she is still hungry.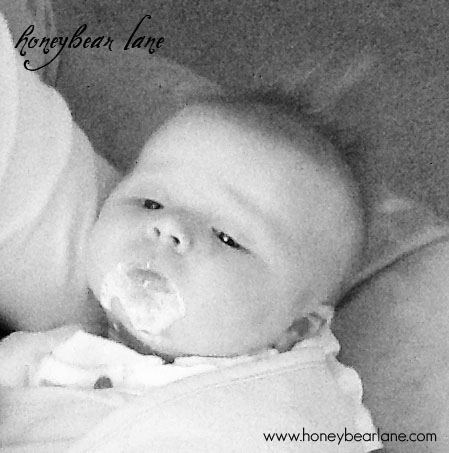 But now my milk starts dwindling in the early afternoon.  Thanks to my advisory board (also known as the Honeybear Lane Facebook Page) I am now taking Fenugreek and Mother's Milk herbal tea.  I've only taken it for a day, so I'm hoping it helps.  For those of you who have taken these supplements, how long does it take for them to start working?  And how much does it really help?