The Purple Lamp. (Old World and in Distress)
I've been adding accents of purple into my living room decor.  I really love them, which is weird because I never really liked the color purple until now.
But BEHOLD….
…THE LAMP!!!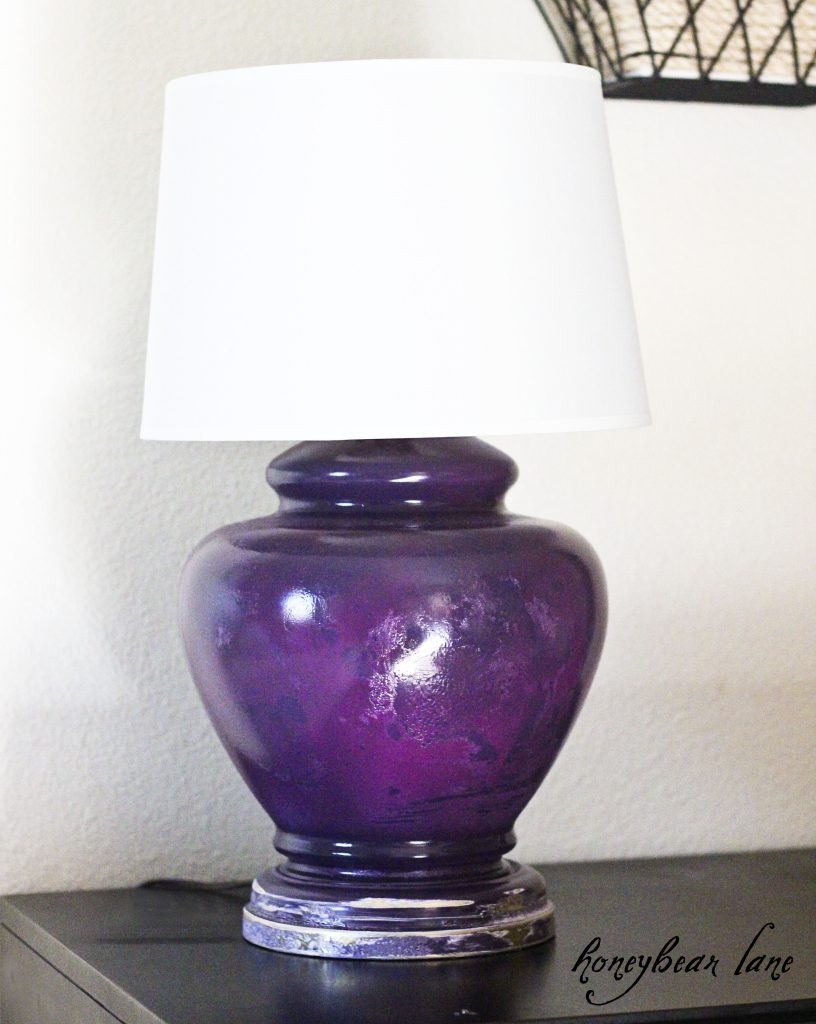 So I bought a lamp at Goodwill for like $8.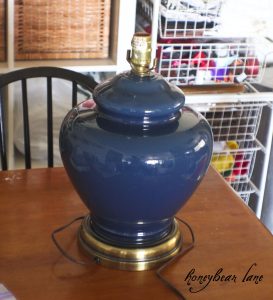 Then I spray painted the crap out of it.  But that was a problem because I am not very good at spray painting.  I am too impatient to spray at a good 8 inches away and wait ten minutes in between layers.  I try, I really do.  But I frequently end up with the spray paint crackling.  As was the case with Purpley ( <-That's my lamp.)
I was originally going to make it white.  But it got crackly.  It was like watching a fungus grow super quickly as the paint cracked.  It was pretty cool actually.  Who knew watching paint dry could be fun?  
I was screwed.  I had no idea how to fix this lamp.  But I did, and I love it.  Love it, love it, love it.  I love how old world the texture and distressing are while still being modern with the bold purple and the drum shade.  (Sorry about the glare.)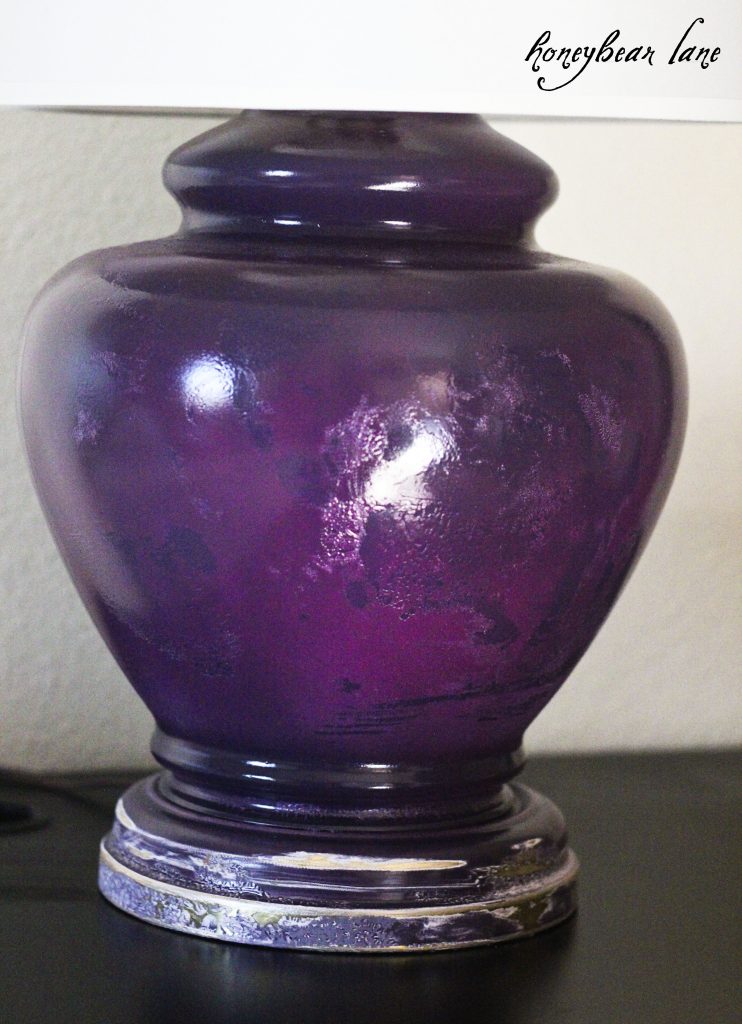 So this was a trial by error and there is no picture tutorial.  But this is how I accomplished the texture:
1)  Spray paint the lamp so much that it crackles.
2)  Let the paint dry completely and then sand the crackled area with a palm sander.  
3)  Get two shades of spray paint of the same color.
4)  Spray the lamp with the lighter shade.
5) After that has dried, sand down any further crackling and then spray with the darker shade.  Don't spray it completely, just spray one coat so that you can still see the other shade.
That's how I achieved the texture.
Disclaimer:  This worked because the original color of the lamp was dark.  If you start with a lighter colored lamp I would spray it dark first.  Then spray it white.  Then dark.  
 As for the bottom, I had painted it white originally over the brass.  It still looked okay so I taped it to keep it white while I spray painted it purple.  But that looked stupid so I untaped it and sprayed it the dark purple shade and then sanded it down to the brass.
I considered glazing the lamp to really go for the old world look but decided against it.  I have to REALLY know I want to glaze something if I do it.
*SIGH* I just love it.  
Linking up to:
Thrifty Decor Chick