I haven't done a lot of recipes here mostly because it's difficult to take good pictures of food at night.  Or good food pictures period.  But I'd like to share more of them because I think some of my recipes are freaking awesome.
Fajita Salad
(Adapted from my Sister in Law's recipe–thanks Michelle!)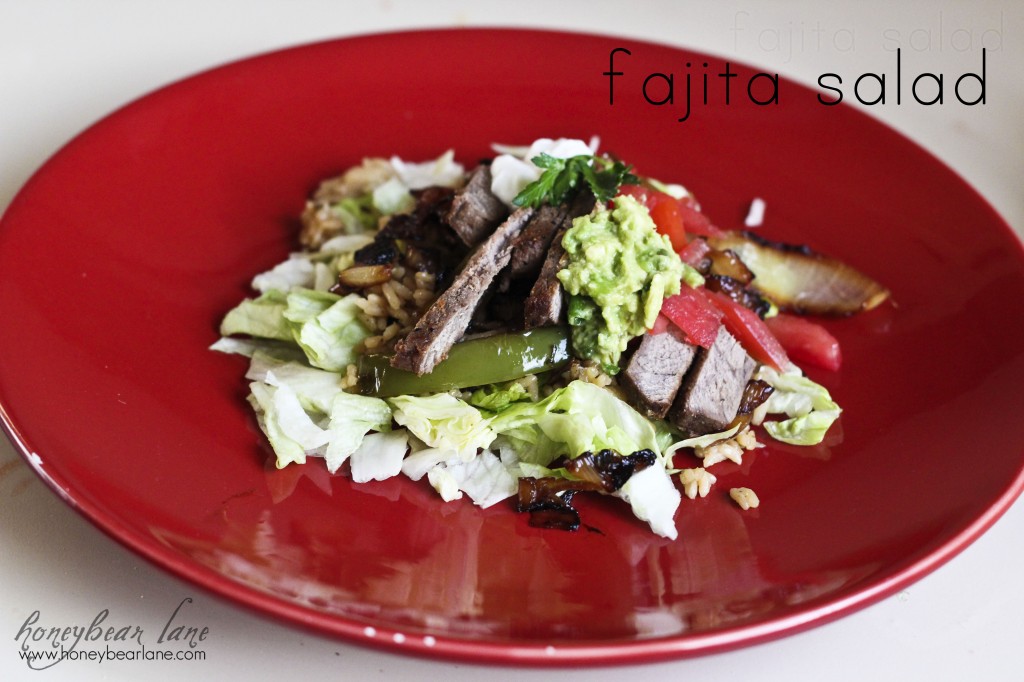 Ingredients for Marinade
Juice from 1 lime
2 T. Olive Oil
6 cloves minced garlic
2 Tsp Soy Sauce
1 Tsp Salt
1 Tsp Cayenne Pepper
1/4 Tsp Black Pepper
Ingredients for Salad
1 lb beef or chicken
Iceberg lettuce
Roma tomatoes
Green pepper
Sweet onion
Rice*
Cheese
Guacamole–Use my spicy guacamole recipe!
Sour Cream
Mix up the marinate and marinate 1 lb of beef or chicken for several hours. I saw once on Food Network that to get the best chemical reaction for the beef you need to marinate in a plastic bag with as much air as possible pushed out. I used some top round for this, but I think a London Broil would be good too.
Just before grilling the meat, you can cut up some veggies for your salad.  I sliced some green pepper and sweet onion into crescent moons and sauteed them in olive oil until tender but still bright with color.  I also diced up some Roma tomatoes.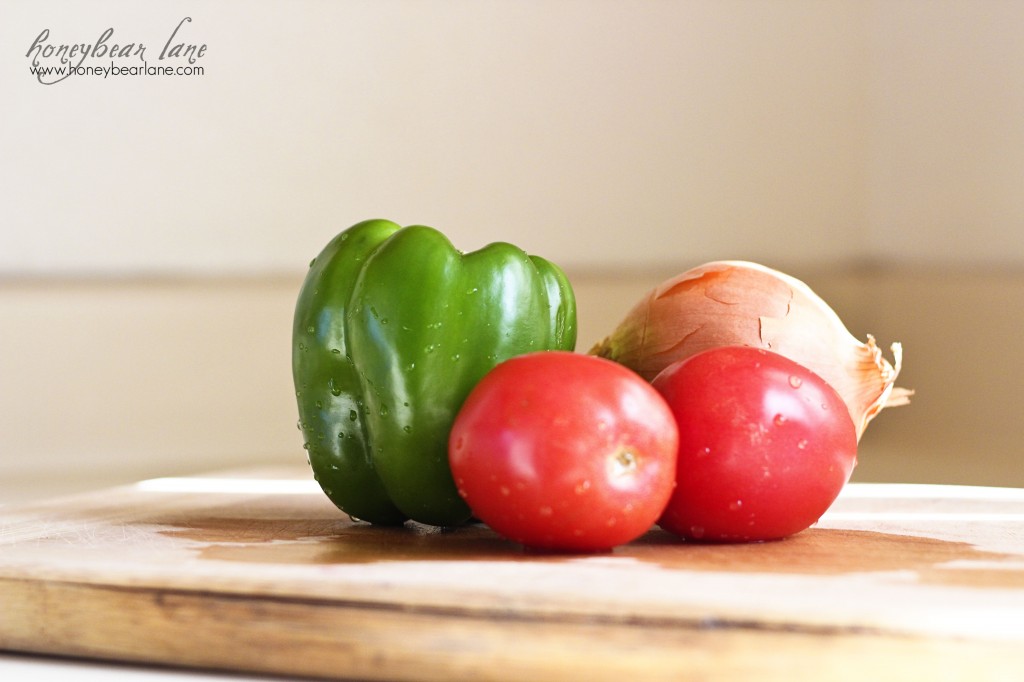 Also cut up some iceberg lettuce and grate cheese (if you don't buy pre-shredded like I do.) While you are cutting up veggies, heat up your grill. I use a cast iron grill plate that goes over my gas stove. I spray the surface with olive oil spray and heat it up nice and hot for a beef cut. Depending on the thickness, grill it for 3-8 minutes on each side. Shorter time for rarer meat.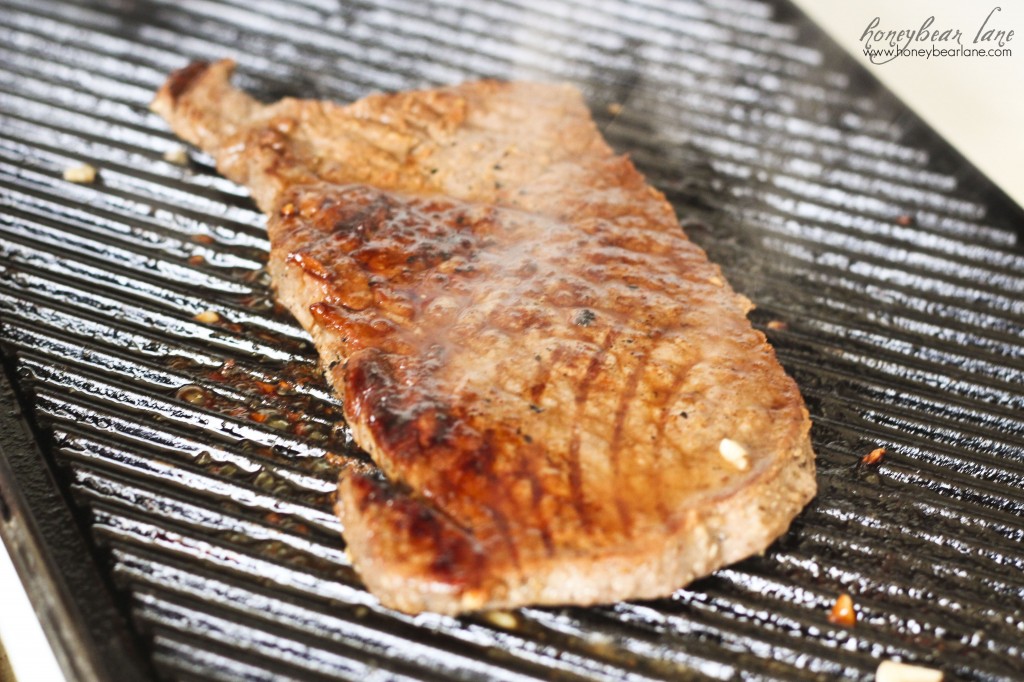 Once the meat it cooked, take it off the grill and let it rest for several minutes so all the juices absorb back in. Then cut the meat against the grain. To assemble the salad, place lettuce, rice*, pepper/onion mix, cheese, tomatoes, sour cream, guacamole.
*The rice I used was one of those Uncle Ben's 90 second rice bags (I love those things!)  However, I recommend pairing it with something like Cilantro Lime Rice.
This recipe is pretty healthy, especially if you use chicken, low fat sour cream, and no guacamole.  And yummy!