Alice's Funeral: "Goodbye Temporarily"
Alice Demske Hansen's funeral was held on a beautiful Monday, May 14th.
Kurt and Alice dated for four years before getting married, 1 1/2 of which was long distance.  When they dating long distance, they would spend hours and hours talking on the phone.  They hated to hang up and disconnect with each other.  They always said, "Goodbye, temporarily!"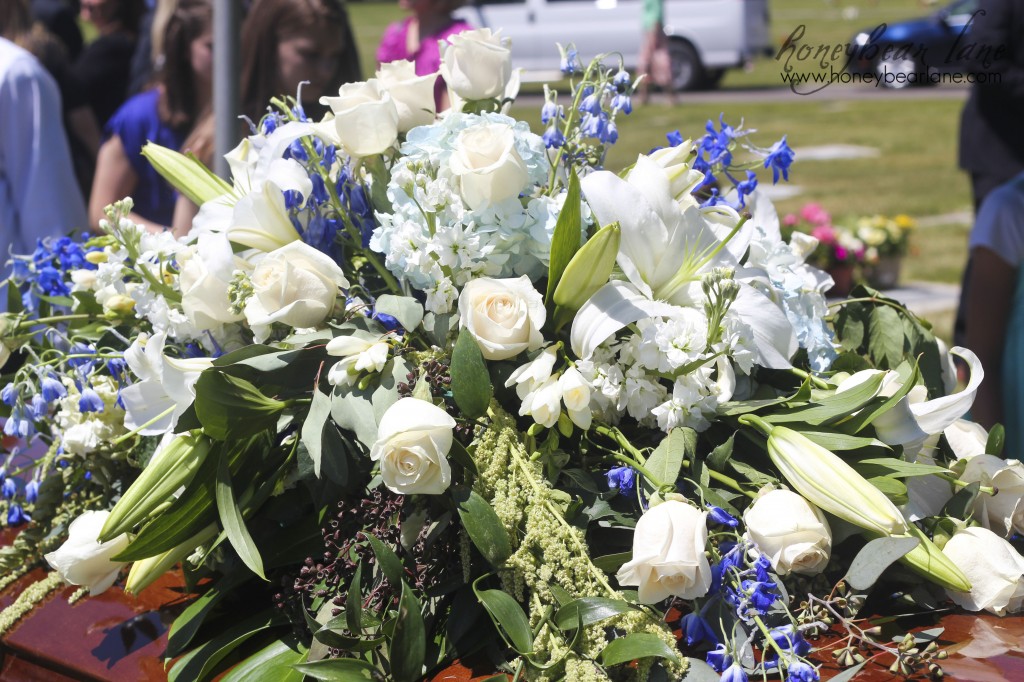 With the help of my florist friend, I put together the funeral flowers. I chose flowers that I had used for Kurt and Alice's wedding: white roses and blue hydrangea. There were also white lilies, white freesia, white hydrangea, and blue delphinium. Kurt and Alice's wedding colors were blue and white.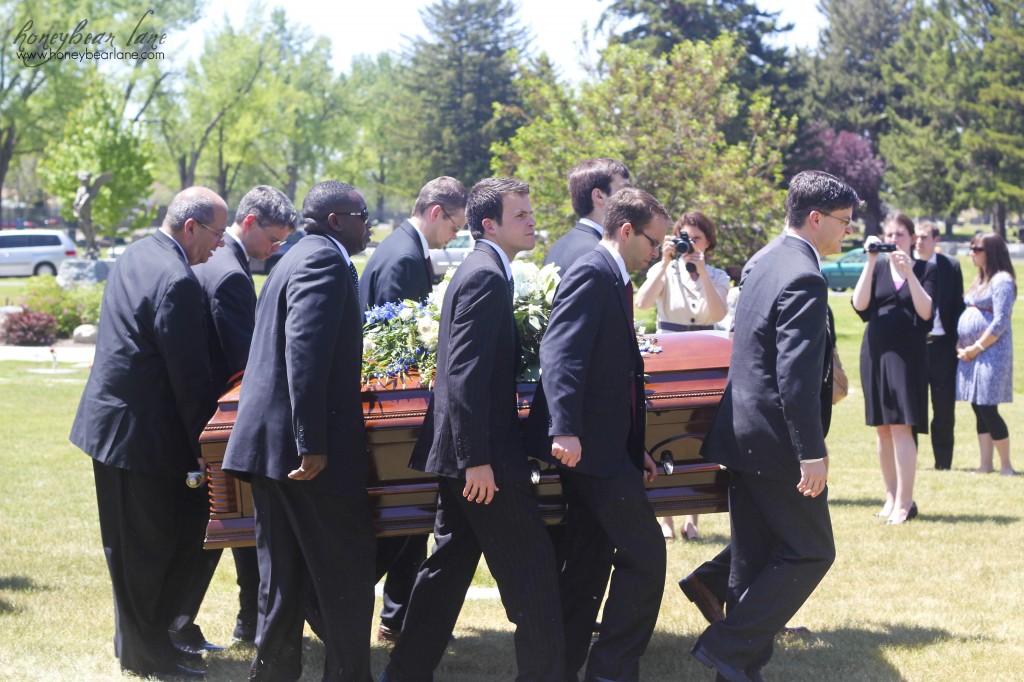 It was a beautiful service, filled with wonderful praises to Alice and beautiful musical numbers. My favorite was Andante Sostenudo by Schubert performed by Scott Holden. I imagined it as the background music to the whole day.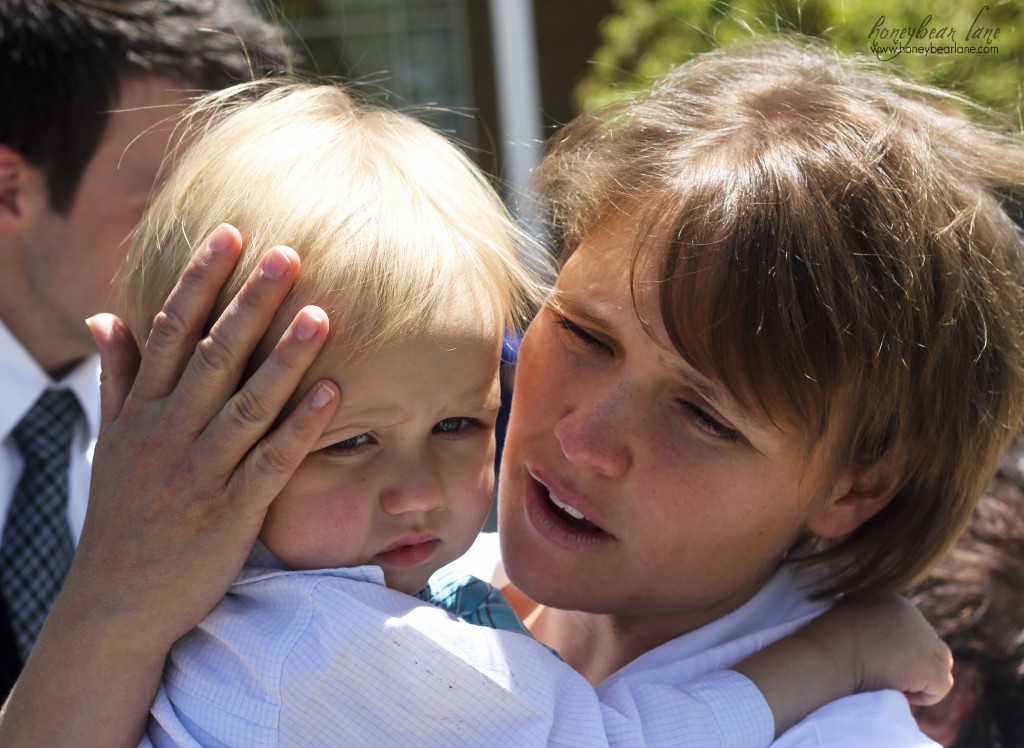 Alice is a beautiful person and we celebrated her life. But it was hard to ignore the tragedy of it all. It was a sad event.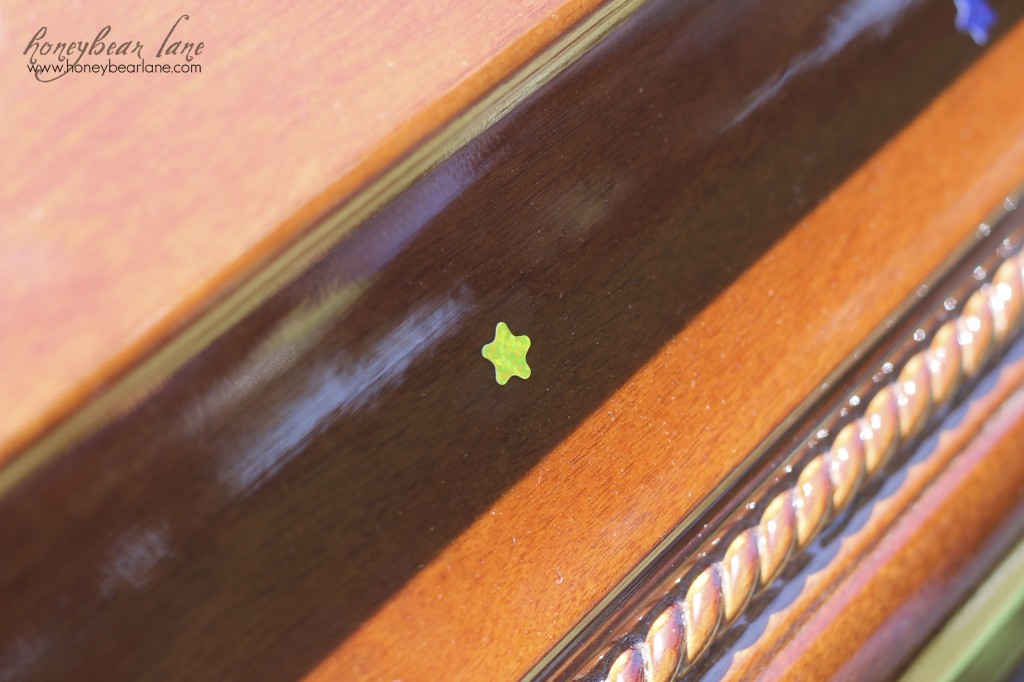 Her kids put these stickers on her casket.
My brother was a champion throughout the whole day. I probably wouldn't have been able to stop crying if I were him. But he was strong and solemn, determined more than ever to earn his place next to Alice in Heaven by being the best father he can be. I cried when I thought of that happy day when they will be reunited.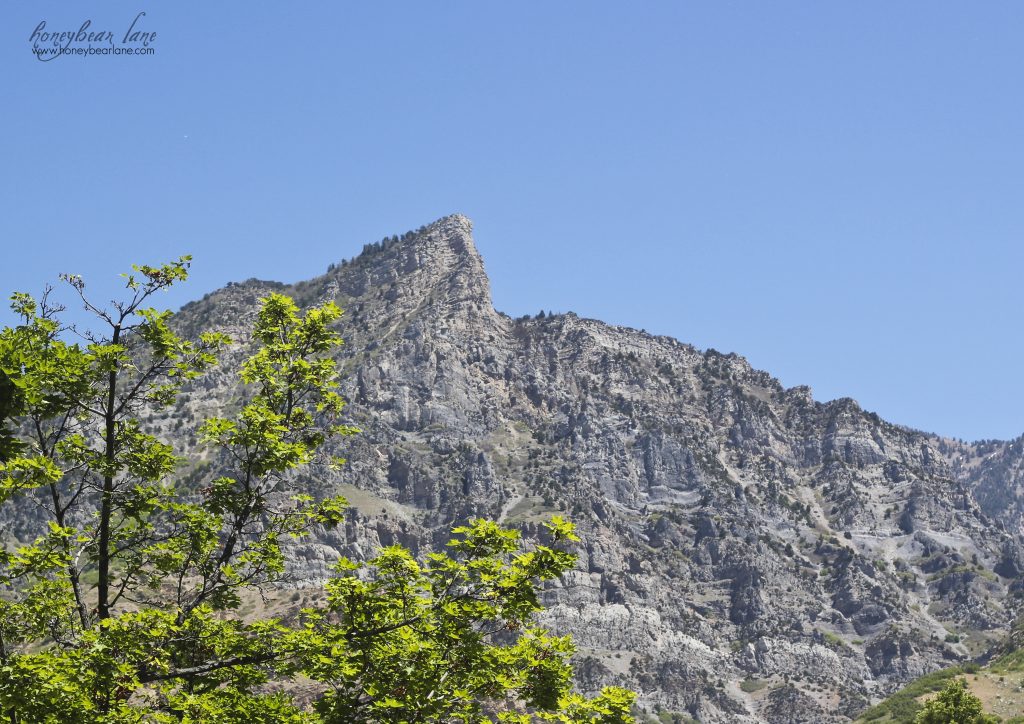 This is Squaw Peak, the spot right next to the church where her funeral was held. It was beautiful weather, on the warm side and hardly a cloud in the sky. Just the type of day where Kurt and Alice would go up the canyon to have a picnic.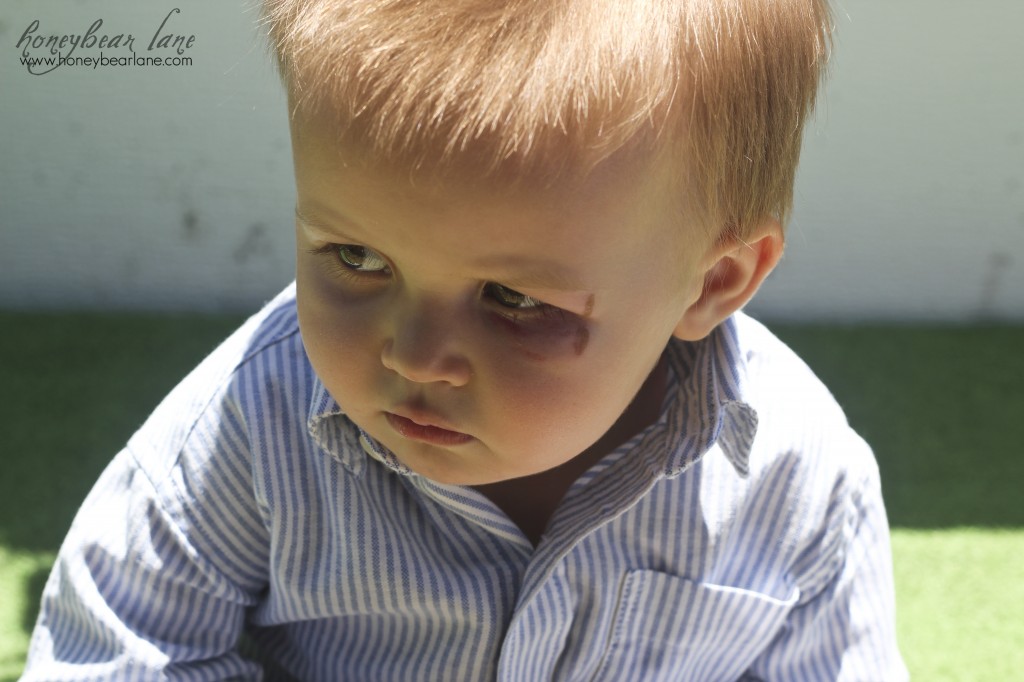 My own little Lukey wasn't feeling great. He'd gotten in the path of a Nerf bat and got this lovely shiner. And later that night he threw up ten times and almost went to the hospital. Not our best week.
Funerals are necessary for closure, I feel.  But my grief of losing Alice is still just as resounding as before.  At times the ache will hit me like a load of bricks and I'll be overcome with sadness.  But it is nothing compared to the hole left in my brother's heart.  I know that it won't be easy, but I have complete confidence in my brother's abilities to be a wonderful and competent single father. And I believe that he is 100% determined to do everything he can.  He loves his children so very much and wants to share that love and Alice's love with them every single day for the rest of their life.
I also want to thank you all for your wonderful and generous donations and contributions.  Whether it be monetary or service oriented, each one is such a wonderful blessing and demonstration of the good that exists in this world.  We feel so loved, supported, and cared for.  And I know that my brother would give every one of you a hug of immense gratitude.  He is very, very thankful for all of the help.  We all are.  So from the bottom of our hearts:  thank you.